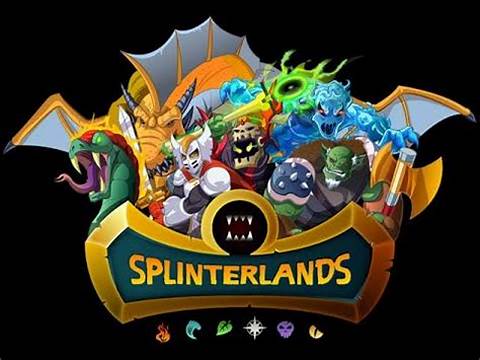 I started playing Splinterlands and had difficulty learning and now that I'm learning,

I come to share some important tips for someone who is starting and is having some difficulties like me. First, let's see what splinterlands is.
Splinterlands is a digital collectible card game based on blockchain intelligence and inspired by games like Magic the Gathering and Hearthstone.
Players build a collection of cards with different abilities and battle with other Players.
In this way, players can buy, sell, and trade their digital assets, just as they would physical collectible card games like Magic the Gathering, Pokémon, and Yu-Gi-Oh!


(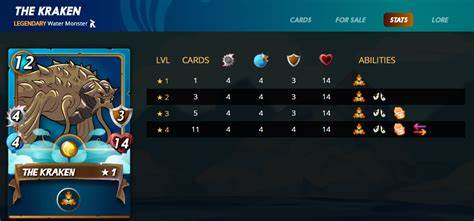 )
How to start playing Splinterlands?

First, you will need an account or login through a web browser extension wallet like metaMask. After creating an account and logging in, you must click the "Play Now" button.
Followed by the "Battle" button on the next page. The Splinterlands battle system will then find an opponent with a similar skill or experience to you.
When an opponent is found, the game has battle limitations, so you can only play certain types of cards and of course the number of points (mana) you can spend in battle.
Click on "Create Team". Now you need to create a team, within the time limit and using up to the maximum mana points indicated in the upper left corner. Combined cards tactically benefit the performance of your decks.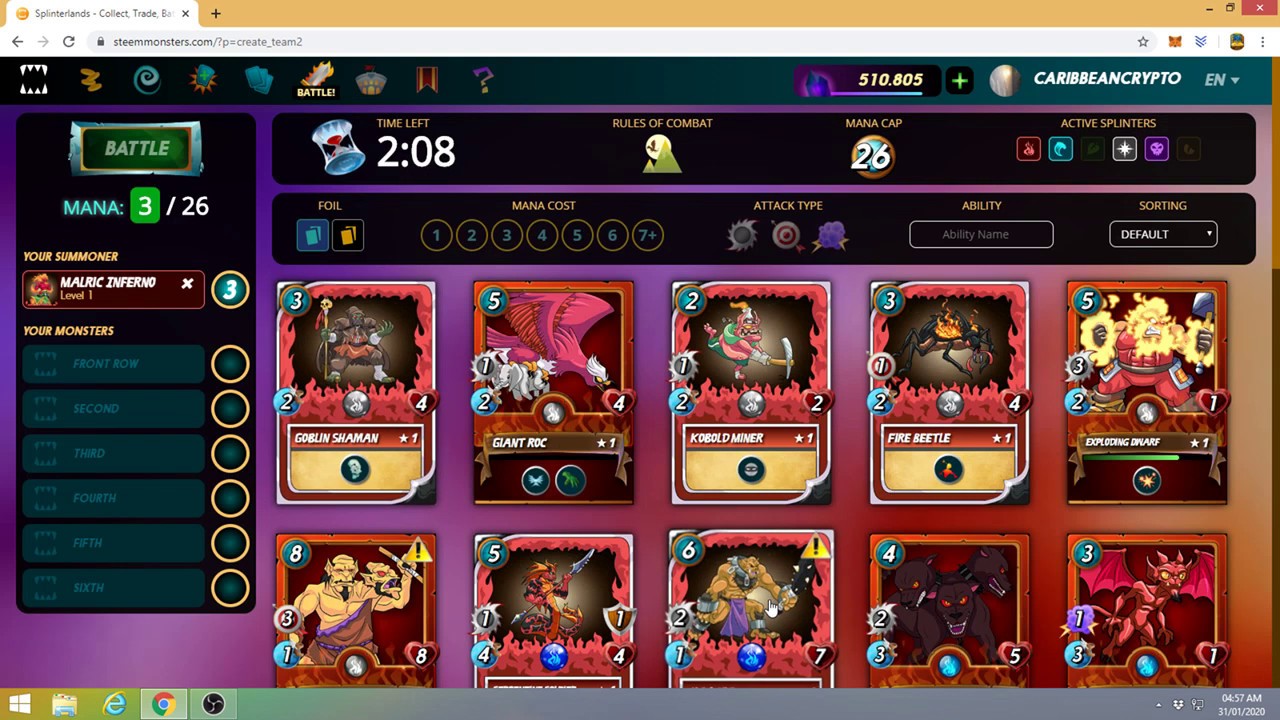 When both players are ready, the battle will begin. From now on, you have no influence.
Players can watch the battle unfold or simply click to see the result.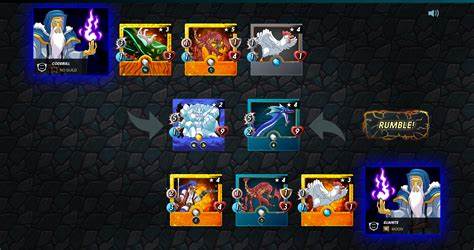 Also know the 5 game modes that will be very important to you Splinterland player, however it is important to note that there are only 4 in the app and tournaments are not included yet.
How to play - New to the game? Start here to learn everything you need to know. Experienced veteran? Maybe an update can give you an extra edge in battle.
Practice - hone your skills and test new strategies in training games without worrying about losing your place on the leaderboard.
Ranked - Play ranked matches to increase your rank, complete daily missions and try to compete for Season Rewards on the Leader Board.
Challenge - Challenge a friend and prove you are the best player! This does not affect your ranking position.
Tournament - Splinterlands sponsors several tournaments every day, but tournaments are open for anyone to participate and award any type of prize they want.
Now, a few tips for you who are new to the game, improving your cards will put you in a better position to compete in whatever league you choose.
When it comes to buying new cards, you have a few options. Therefore,
the simplest method is to use the Splinterlands In-Game Market, which can be found directly on the splinterlands website.
Tournaments are another good way to improve your skills in Splinterlands while earning DEC.
Every league has active tournaments running all the time, so you can choose one that suits your skill/deck level.
Splinterlands is always evolving and new information about game development is released almost weekly.
As such, it's critical that you stay on top of the latest news, especially with significant features being added constantly.
Use a variety of resources that are spread across the Internet and follow Splinterlands' official social channels to avoid missing critical updates.