Some time ago I suggested that at least next to the tokens on the search bar, the appropriate token icon is displayed. This was unfortunately not implemented by the developers so far. Today I thought about how to improve the navigation on the tribaldex website. Currently it is unfortunately not very nicely solved, because you have to "search" for every token for a project - When entering a token name, tokens are suggested - but here you can easily get lost and run the risk to buy a wrong token instead of the correct token you actually wanted to buy.
Using the game Splinterlands by @aggroed, @yabapmatt, I took a look at how to improve the experience on the Tribaldex Exchange. Here I came up with the idea of a branded page that displays all the information and tokens regarding the official account and assets. For example: a subpage (branded page) can be created for Splinterlands at tribaldex.com/splinterlands which is only the assets, tokens, pools etc. so everything that belongs to the game, collected in one place available. So you don`t have to search long and you have all official content of Splinterlands on one collected page, which is adapted to the Splinterlands needs.
I just made a few thoughts in Photoshop, which should at least figuratively represent what I mean:
Attention: Only a rough drawing.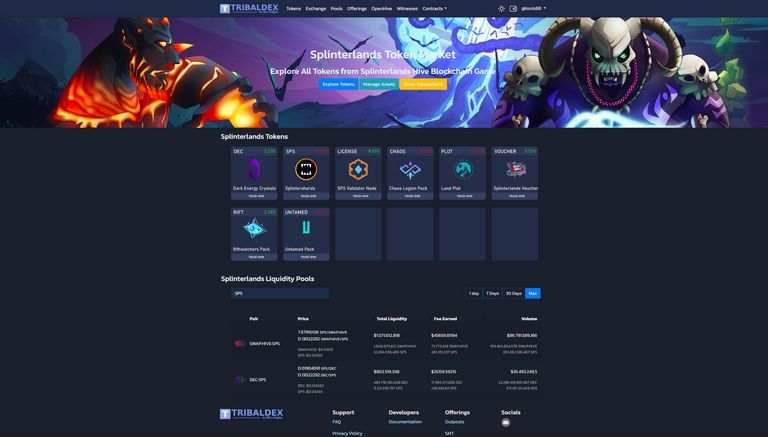 Shown here is a subdivision of tokens and associated liquidity pools. The design can of course differ massively from the actual implementation but should only give an incentive where I want to go with my thoughts for a branded page.
To extend the whole thing you can also add other projects that have at least 2-3 tokens, so that the effort of a Branded Tribaldex is also worthwhile and the page is at least filled with some content.
I can imagine that under tribaldex.com/genesisleaguesports all tokens of Genesis League Sports will be displayed. There is no limit to the development, because all market data are available on Tribaldex anyway and just need to be bundled here.
What do you think? Good idea to see all Splinterlands assets in one place? Except in the soon to follow Non-Card Market, which will be available in-game.
Write your feedback in the comments.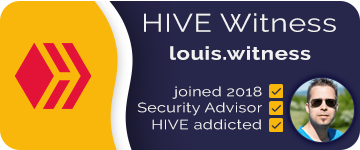 Vote for my Hive Witness
U can vote for my Witness using Hive Keychain here: https://vote.hive.uno/@louis.witness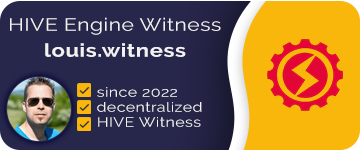 Vote for my Hive Engine Witness
Vote for my Witness on Hive-Engine using Primersion Tool: https://primersion.com/he-witnesses Enter your Username and search for louis.witness