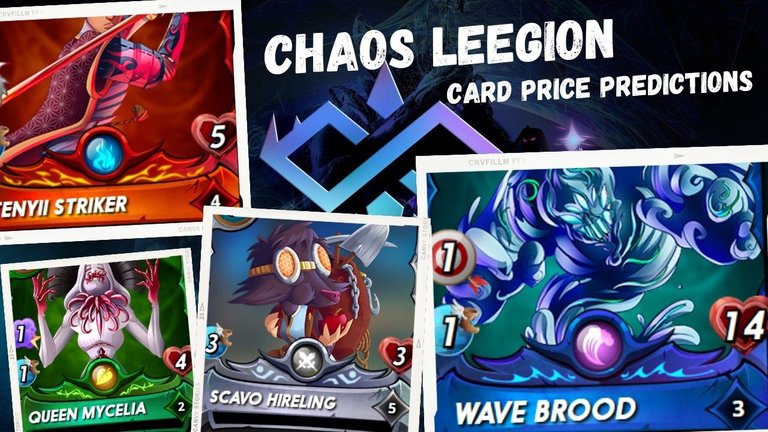 Only two days away before we can finally get our hands on new cards for Splinterlands. I'm sure I'm not the only one that has been reading the card description on the test server non-stop for the past few days.
Some of these cards are truly amazing and could see a huge spike in price during the first days of market sales. While almost all the cards are great, some stand out far above the others. Today, I'm going to go over my picks for cards that will be the highest price in each rarity.
Note, all my opinions are based on max-level silver gameplay. All these cards could be dramatically different in bronze and gold matches. Still, I see these cards outclasses everything else in the group and could see massive price increases initially and once the dust settles and most packs are opened.
Let's get to Rating them!
I will be splitting this up by rarity. I'm only including monsters on this list and not the summoners. I'm also skipping dragon since they are all legendary cards.
My Pick for Most Expensive Common Card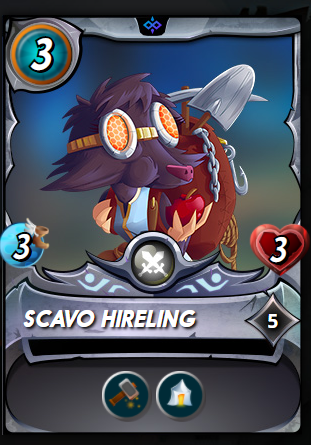 I have been "building" decks all day and I can't see a place where I wouldn't play this card. Low mana and high mana matches this card seems like a game-changer.
Armor up your tank and give him void armor. Scavo will keep him alive no matter what type of damage is incoming. If the other team throws snipers, no problem, he'll heal your backline tank.
Oh, did I mention he's neutral so playable in every splinter? And he's only 3 mana which means he is playable in almost every match.
My Pick For Most Expensive Rare Card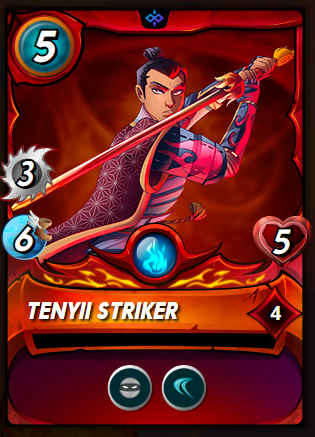 There are many top contenders for the most expensive rare card, but I'm going with the samurai. Tenyii Striker is going to devastate teams. 3 damage and 6 speed with sneak and dodge? Slice N Dice! He also works perfectly with Tarsa and gains even more damage and health.
Sure he may have a tough outing against Mylor, but I am going to dread seeing this card pop up on my opponent's team.
My Pick For Most Expensive Epic Card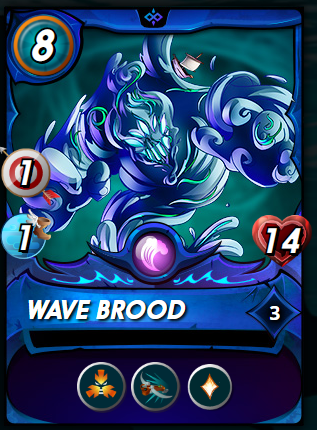 Man picking 1 epic is tough. I'm gonna have to go with Wave Brood. I feel the water splinter is pretty lackluster but this card shines through and will make the splinter viable. Taunt, heal, and a ton of HPs will make this an amazing backline tank. The close-range ability gives you the option to play it upfront as well.
My Pick For Most Expensive Legendary Card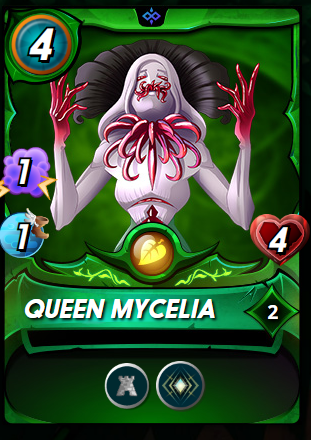 At 4 mana, Queen Mycelia is going to be a nightmare. If they play Mylor she will amplify the whole team. You play magic she plays failed summoner. Oh and don't forget the 2 new earth cards that have thorns as well. She also adds 2 armor to the team.
This card is going to be insanely priced.
If you want to see how I'm ranking the new summoners, you can check out my last article here...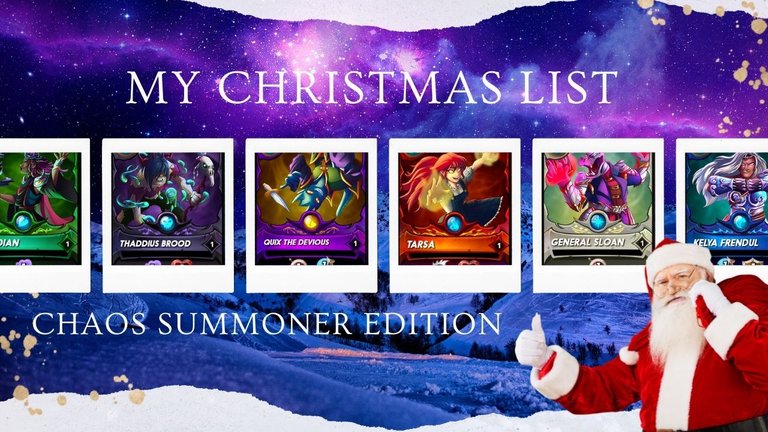 That's all for today.
Just a short article for today as I have to get back to analyzing the cards. What do you guys think about all the new cards? I'd love to hear everyone's opinion on which cards will have the most hype and highest prices.
If you made it this far I just wanted to say thanks for taking the time out of your day to read my post. I hope it was informative and helps you make better teams in Splinterlands!

Not Playing Splinterlands Yet? What are you waiting for? You can join the fight today by following the link below! With Chaos Legion right around the corner, it's a great time to get started with Splinterlands!
A little about me...
Currently based in Siem Reap, Cambodia, I'm a solo-traveling digital nomad. Due to the pandemic, I've been living in Siem Reap for almost 2 years now. While I'm hoping to get back on the road soon, I'm not in a rush.
I'd love to connect with other travelers, digital nomads, gamers, or residents of Cambodia. Don't hesitate to say hi or send me an upvote!