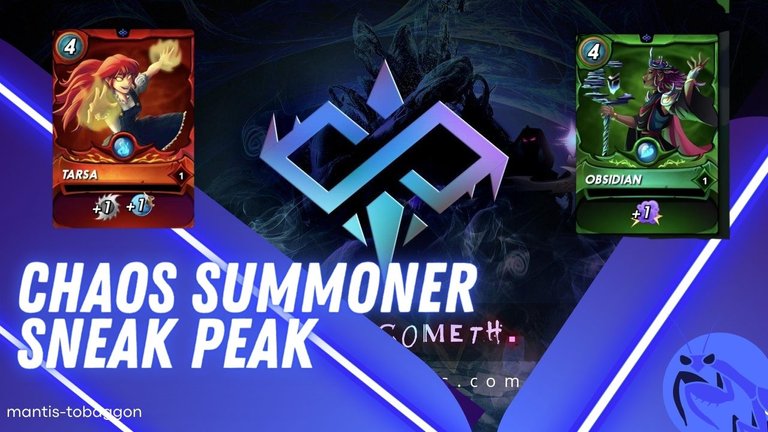 As we inch closer and closer to Chaos Legion, more and more info will steadily leak. This week we have a sneak preview of two of the new summoners. How do they stack up against the current summoners and will they change the meta for Fire and Earth? Read on to Find out.
All my advice and opinions are based on play in Silver and Bronze leagues. The game is completely different at Gold league and above so my opinion might not match with the experience in those leagues.
Let's Start With The Fire Summoner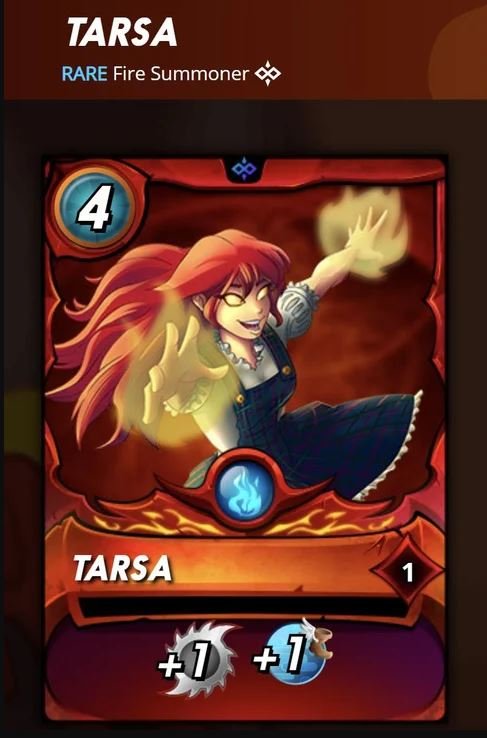 Tarsa is a 4 mana rare fire summoner featuring +1 melee and +1 speed. That is quite an impressive set of skills for such a low mana cost. The art is amazing but I feel it doesn't match her skills at all. She looks like she should be causing magic damage, blast, or reflecting magic damage for her skill. Nothing about the card art screams +1 melee.
The Pros: This is a great card for any new player. You'll get a summoner with good stats for incredibly low mana. This makes her a very good card for bronze and a good card in silver.
The Cons: So, fire really needed something new in their arsenal. This card is basically a replacement for 3 of fire's summoners. Older players that already have maxed out fire summoners won't really need to play this card or might not want to spend money to max this card. This could also drive the price of all the older fire summoners down.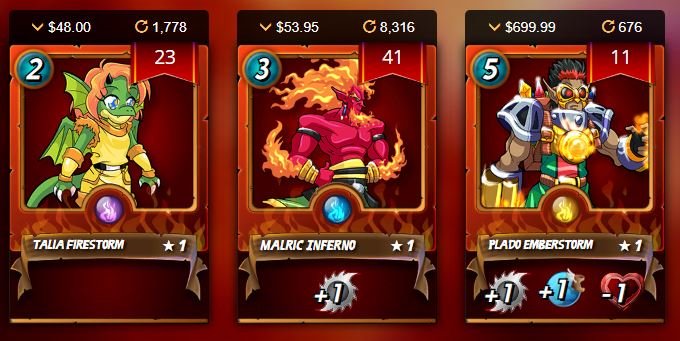 Effect on Fire Beta Cards
With the addition of Tarsa, no new player will ever have to invest in any of these beta cards ever again. Sure Malric is one mana less and Plado has -1 health, but their costs are insane. $700 per BCX for -1 health? I don't think so. I see both these cards losing value thanks to Tarsa's addition.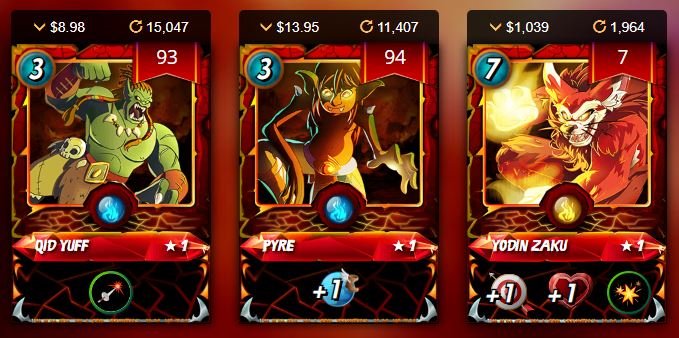 Effect on Fire Modern League Cards
Tars basically replaces Pyre as well. Quid is an extremely underpowered summoner and Yodin is one of the best summoners in the game. I feel you'll see even less Quid and Pyre in matches once Tarsa is in use.
Final Thoughts on Fire Summoners
This leaves Fire with literally only 2 summoners that will see plenty of game time in the modern league. Unfortunately, Tarsa also does zero to help against Mylor since she is melee-based. Also, I was really hoping for her ability to match up with Venari Heatsmith's amplify ability.
While Tarsa is a great card for new players she is just an upgraded copy of the other fire summoners and doesn't really add any diversity to fire's lineup and she will make combatting fire even easier for experienced players.
Onto to the Earth Summoner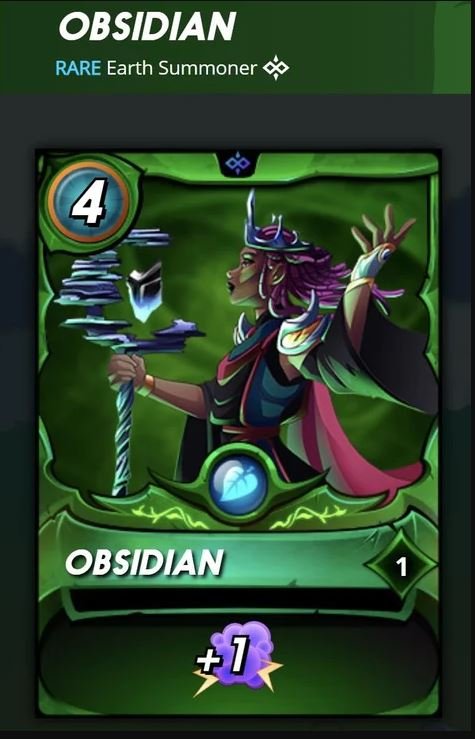 Obsidian is a 4 mana rare earth summoner with +1 magic. That's right, +1 magic was so powerful in this game they had to make the card 4 mana instead of 3 mana like Alric from the water splinter.
The Pros: This is a great addition to Earth and gives them another playstyle in bronze and silver. Adding a magic attack option gives earth a brand new way to fight and you won't have to rely on Mylor every match. I see this card being used by new and experienced players alike. It also synergizes well with the new legendary card Djinn Biljka and everyone's favorite Kron.
The Cons: Did you really have to give the earth splinter another way to fight. Earth is quite overpowered at the moment and I fear this could make it even worse. Look for this card to be part of the meta soon.
Effect on the Beta Summoners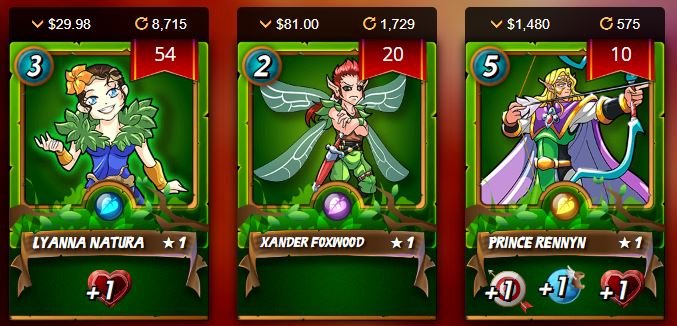 You don't have to worry about Obsidian replacing any of your beta summoners. This makes the new summoner a perfect addition to these cards and will help earth splinter immensely in the wild format league. Good job giving earth a brand new way to fight matches.
Effect on the Modern League Summoners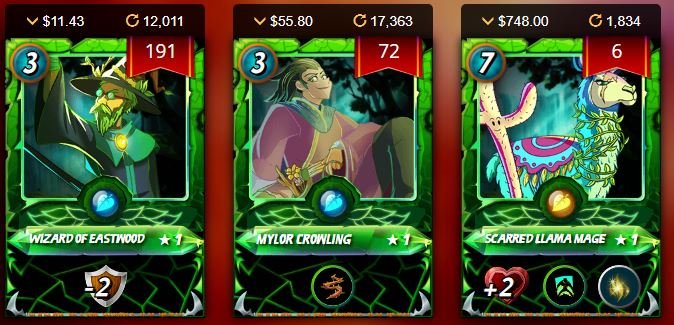 Obsidian will round out an extremely effective team of summoners. Every summoner on earth is well designed and has a purpose. Wizard is great against Wavesmith teams, Mylor crushes melee, and Llama is just super llama. The addition of a new playstyle will make earth even stronger than it is now and give the splinter way more options than fire currently has.
My Final Thoughts on the 2 New Summoners
So did Splinterlands just break the meta with these 2 summoners? I don't think so but they definitely changed the way you will play both fire and earth splinters.
I feel fire got the short end of the stick in this. Even though the card has good stats, they didn't really gain any new way to play. This makes fire really predictable in modern format. If you see fire you have to prepare for Tarsa and Yodin. That's it. I feel fire will be extremely easy to counter once the modern league is live. (at least in bronze and silver)
Earth on the other hand got even stronger and more options were added to their arsenal. A +1 magic card gives Earth a brand new playstyle and this will make earth even harder to counter once modern is live. While it doesn't break the game, I feel we're gonna see even more earth teams out there than we already have.
Of course, this all depends on the summoners for the other teams as well. I also have no idea what any of the new cards do so that could cause my opinion of the cards to change as well. What do you guys think of the new summoners? Which one is your favorite?
Thanks for Reading!

If you made it this far I just wanted to say thanks for taking the time out of your day to read my post. I hope it was informative and helps you make better teams in Splinterlands!
What do you guys think of this card strategy? While I do like playing the game, I need to get ready for higher-ranked gameplay and this seems like the best way to prepare for Chaos Legion and Modern Format matches.
Not Playing Splinterlands Yet? What are you waiting for? You can join the fight today by following the link below! With Chaos Legion right around the corner, it's a great time to get started with Splinterlands!
A little bit about me...
Currently based in Siem Reap, Cambodia, I'm a solo-traveling digital nomad. Due to the pandemic, I've been living in Siem Reap for almost 2 years now. While I'm hoping to get back on the road soon, I'm not in a rush.
I'd love to connect with other travelers, digital nomads, gamers, or residents of Cambodia. Don't hesitate to say hi or send me an upvote!