Welcome! This is the second post in a series of articles that intend to explain the basics of the Splinterlands game strategy, to help newcomers and all those who are starting to play.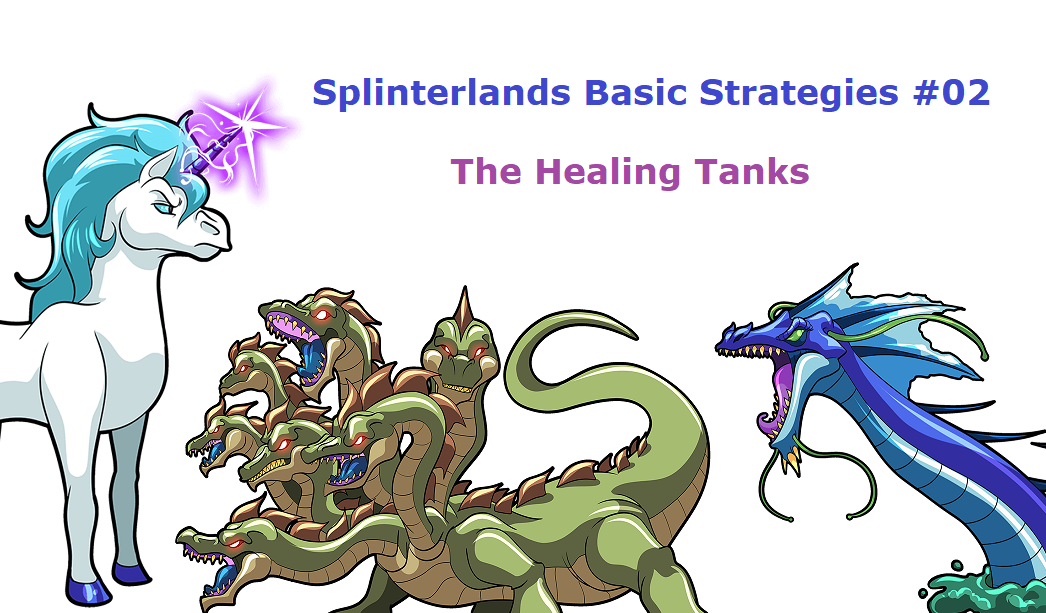 Today we're going to talk about the Tank with Heal. The Tank is usually the card that is in the first position, and we already talked a little about its importance in the first article:
Splinterlands Basic Strategies – Introduction – The Tank #01

Heal:
Restores a portion of the Monster's health each round.
This type of
Tank
is extremely important in the lower leagues since as most attacks have low damage +1, +2, and rarely + 3, the regeneration capacity of hit points becomes an invaluable resource.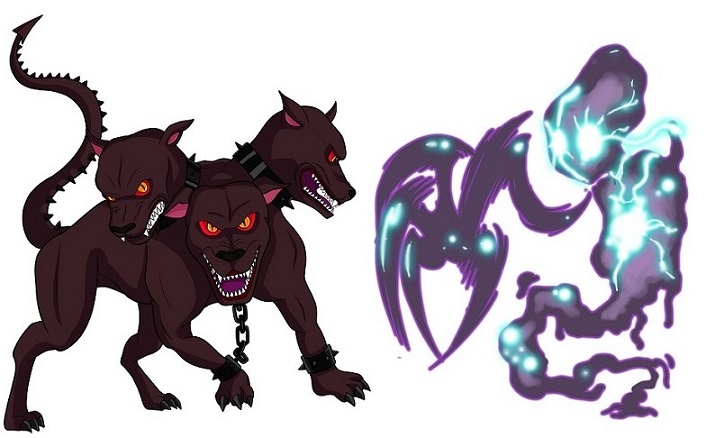 But, before we start, one warning:
"We must never forget that every strategy must take into account two fundamental factors: the splinters that are available for the specific battle and the ruleset of the battle in question (also of course: the cards you have available in your deck).
There is no universal strategy valid for all occasions and the game plans must suit the real scenario of that battle that will be played at that moment.
Anyway, I believe it is possible to talk about general and universal concepts of strategy, and that is what we will do here, but I make this alert because for example in the rule: Healed Out, it makes no sense to think about the abilities: Heal, Tank Heal and Triage, because they will not work."

Healed Out:
All healing abilities are removed from Monsters and Summoners.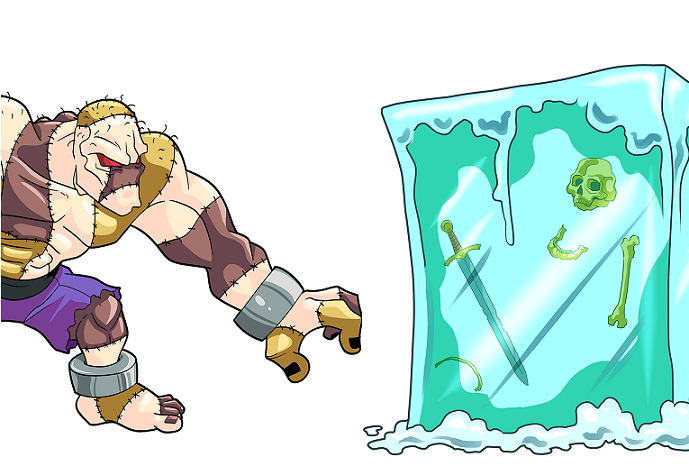 But let's go to the Tanks:
In the UNTAMED edition whose packs are currently on sale on the Splinterlands official website, we have the Cornealus and Kron the Undying cards, which have Healing, but besides requiring a lot of mana (10) they do not melee attack cards (Kron is magic and Cornealus is ranged) so we can say that they are not classic tanks.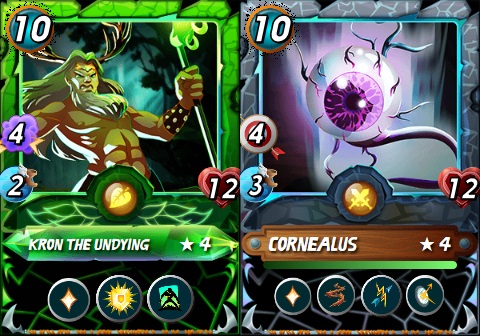 The most classic tanks are in the Alpha/Beta editions, namely: Flesh Golen, Cerberus, Haunted Spirit, and Hydra.


We also have some Reward Cards with these characteristics, the old ones, that are currently sold out for new rewards: Sea Monster and Sacred Unicorn, and the most recent: Gelatinous Cube.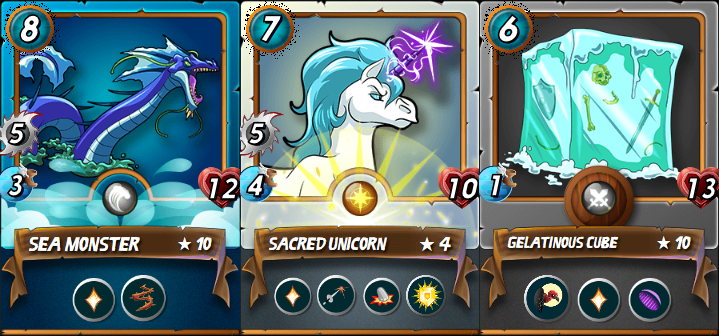 Promotional cards like Red Dragon and Corrupted Pegasus, which can also fall under this definition, and are also sold out.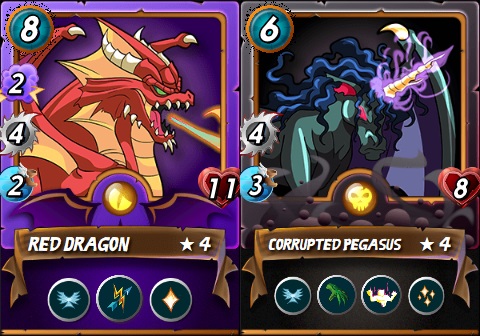 The Corrupted Pegasus is rarely used as a Tank, as it has the Reach ability that attacks from the second position and therefore is more used as a second card, and the Red Dragon, for having a magic attack, is also often positioned further back.
So, if you are starting to play it will be essential to buy some Healing Tanks in the market, and I recommend that you do this soon, as your winning rate will increase a lot with their use, as we will see in practice.
Another important note: There is also the Tank Heal ability:

Tank Heal:
Restores a portion of the Monster in the first position's health each round.
This ability is present in the following cards: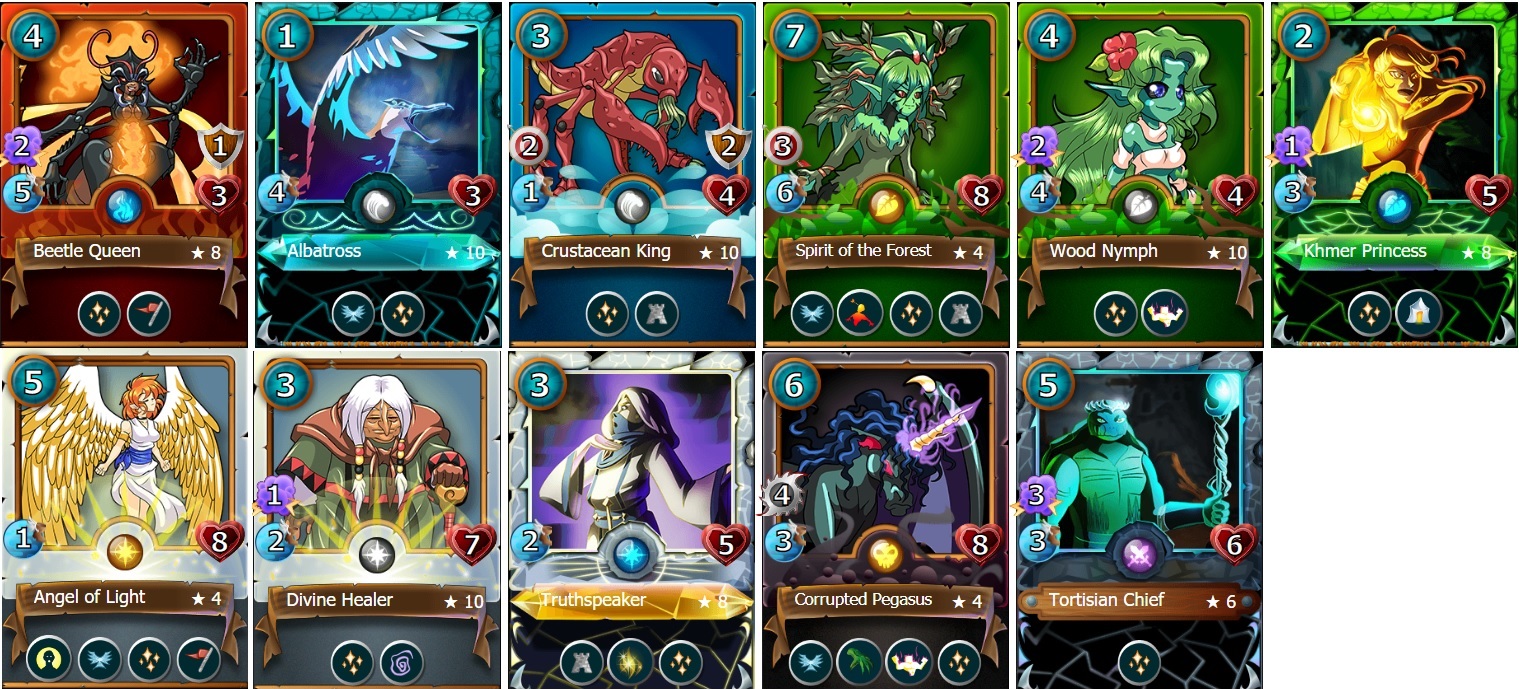 All of these cards help tanks regenerating them and if you use them together with a Healing Tank, then we have a double cure, which on many occasions can become your tank indestructible.
Realize that the ability Tank Heal of all these cards have automatically become a basic Heal if this card is in the first position because it becomes the Tank and from this moment he begins to heal himself.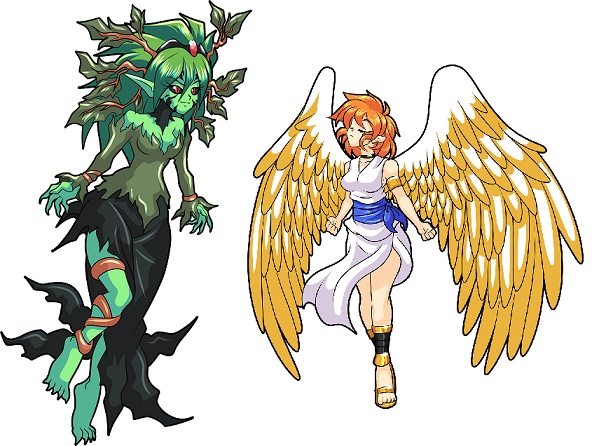 This is the case of Corrupted Pegasus. Just as the Spirit of the Forest can be used as a Healing Tank in the ruleset Close Range: Ranged attacks may be used in the first position in battles. And even the Angel of Light works as a Healing Tank on many occasions.
So this is it to start, there is no secret, just place your Healing Tank in the first position, and if possible another card with the Tank Heal ability at the back and be happy.
In the example below in a battle played by me with my other account in a bronze league tournament, notice how my Sea Monster on two occasions had only 1 life point, but survived thanks to healing: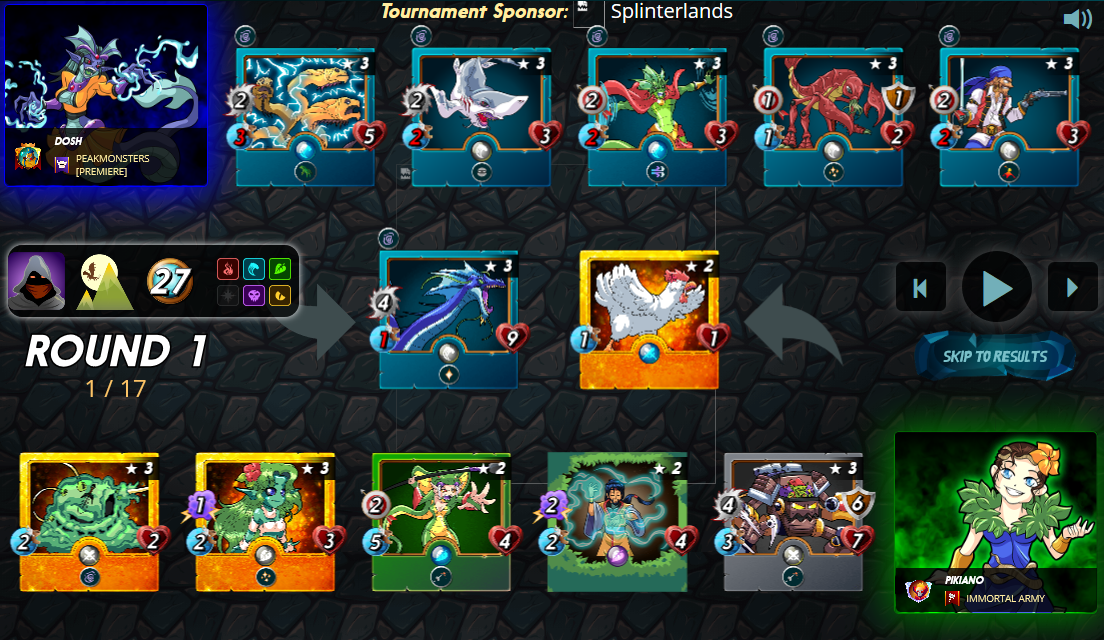 Battle Link: @dosh versus @pikiano

It is obvious that without the cure I could not have won this battle. My opponent's tank, though it had more armor and more speed, ended up being eliminated before.
In the next article, we will talk about the no less important Speed Tank and we will see how agility and initiative are essential elements that can often supplant the cure. Stay tuned, see you soon!
---
See this post on Facebook

Join the fun now: Sign up here.


---

Search source and Images: @splinterlands

---

---