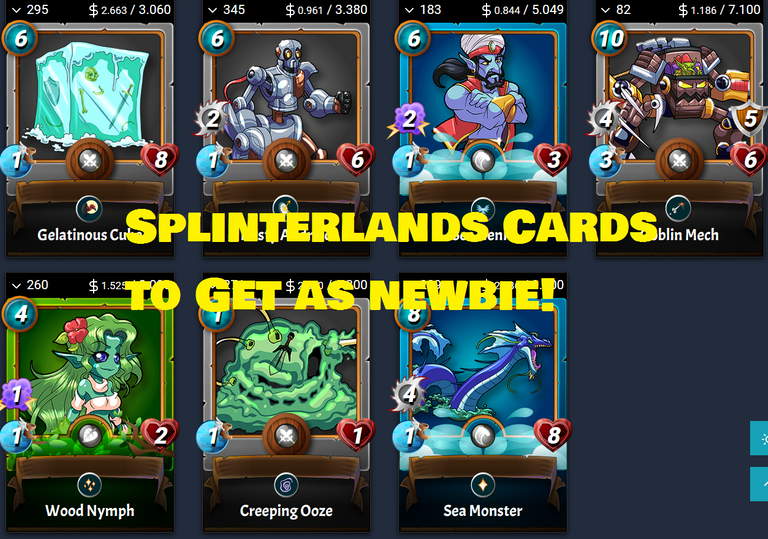 With Hive mooning today exceeding $3 each while Splinterlands assets prices remain steady there is the possibility of many who are in the Hive ecosystem that has yet to partake or play Splinterlands. This maybe a very good time to start getting involved as investing into the game is more viable for those who have Hive on hand to spend.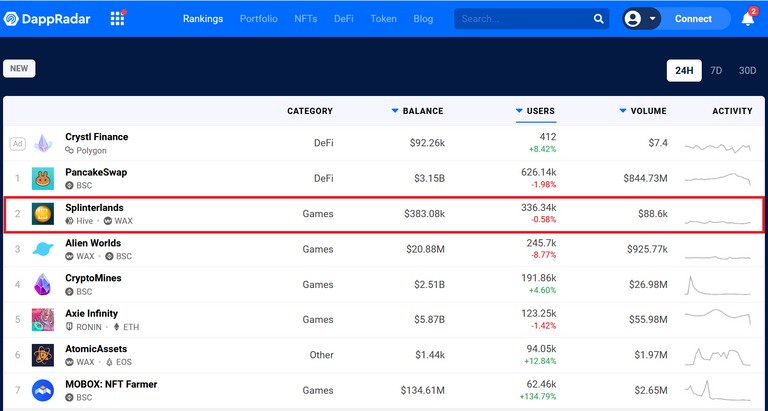 Splinterlands is currently the most active dapp game in the world and has over 700k subscribed accounts. To obtain a subscriptions you only need to purchase a spell book for $10 that can be technically bought with Hive. Imagine spending less than 4 Hives to start your journey into Splinterlands?
Spell book Limitations
I will get straight to the point with this post. The focus is to identify to new players what cards they have and what they may want to add in order to have better chances of winning in the early novice and bronze leagues.
First off the spell book offers players level 1 common and rare cards in the beta and untamed editions. A quick count and I see about (87) cards at level 1 in both series that will be accessible for players starting with a spell book. This includes both summoners and monsters.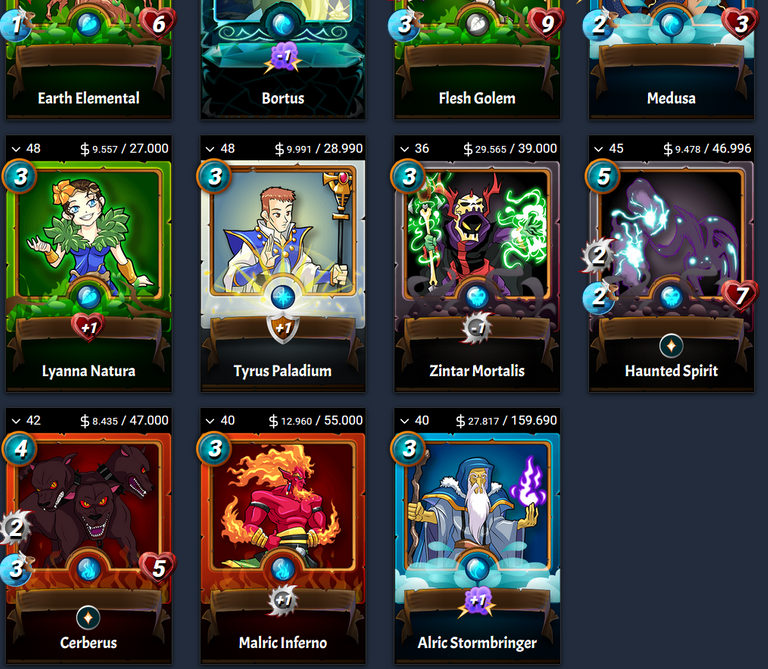 The most useful summoner out of the five splinters when playing with only spell book is none other than Water's Alric Stormbringer. The positive boost in magic will help players get through matches with enhanced attacks.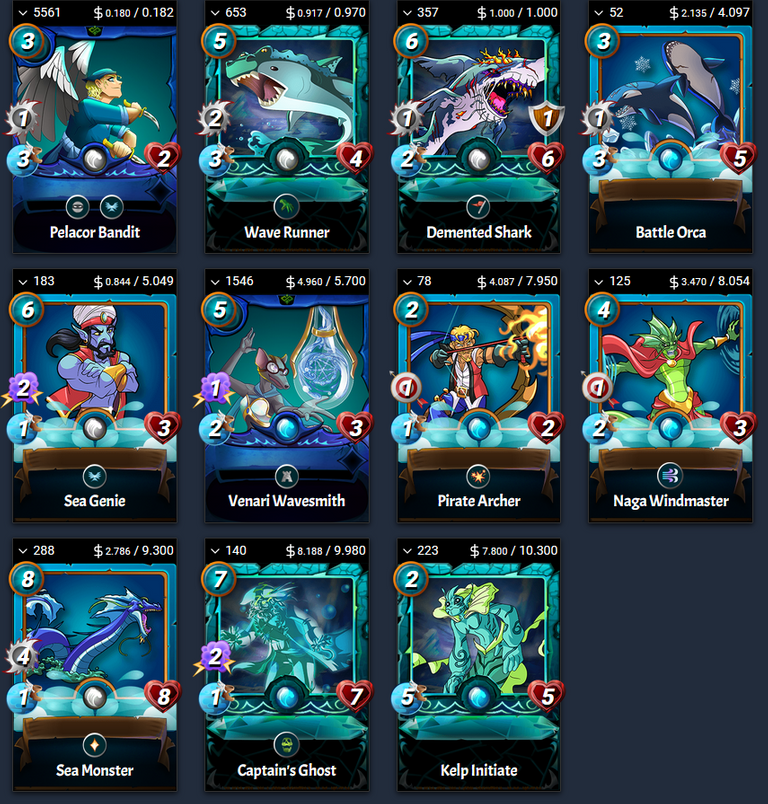 With knowing the most popular summoner is in Water for spell book only it will be wise to focus on the water reward cards as the first cards to add to your collection. Rewards cards by % will likely be the least in cost when making purchases in game. This is because they are rewarded to players for playing ranked matches.
Specific reward cards to add first would be Sea Monster, Sea Genie, and Captain's Ghost. Now notice how I avoided epic and legendary cards. It is because they are much more expensive to start with. All the cards that I am listing is under $10 for basic 1 bcx. (This may not last long but for now still affordable for those who hold enough Hive to exchange for cards.)
Here I will briefly explain why I picked the water cards listed earlier.
Sea Monster by default has a high health and strong melee. It is a perfect fit at tanker position, first in line, as its self heal will allow it to withstand enemies attacks well. Sea Genie and Captain's Ghost are magic attack monsters which works well with Alric Stormbringer.
Neutral Reward Cards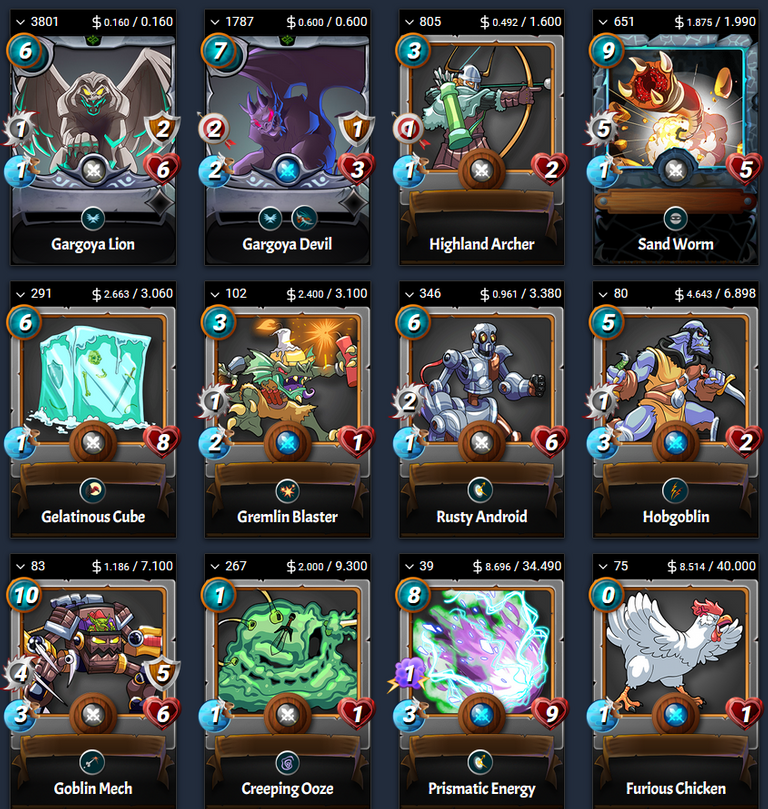 Next to add into your collection as you go through the game is neutral reward cards. Again reward cards are the lowest per bcx and having neutral cards allow you to mix into any other splinter when ever possible.
A good neutral tanker to have is Gelatinous Cube as it will help in extending the fight and holding the front line with high health and scavenger ability. A more aggressive tanker is in Goblin Mech with high thoughness and decent health mixed in with high melee for a common card. A staple to all decks but exceeding $10 is the Furious Chicken. It is very useful since it requires zero manas to use. Currently it is the only card in game that has zero mana.
To enhance middle to rear of formation adding Gargoya Devil and Sand Worm is good. Gargoya Devil can attack in any position even with range attack as it has ability to be able to attack even at front of formation. While Sand Worm is has sneak ability allowing it to attack even if its place behind the front of the pack.
Summoners and Monsters To Watch Out
The dangers new players faces will most likely be in the epic and legendary cards. This is because those who poses some of these cards have much more opportunities to enhance their battle formations.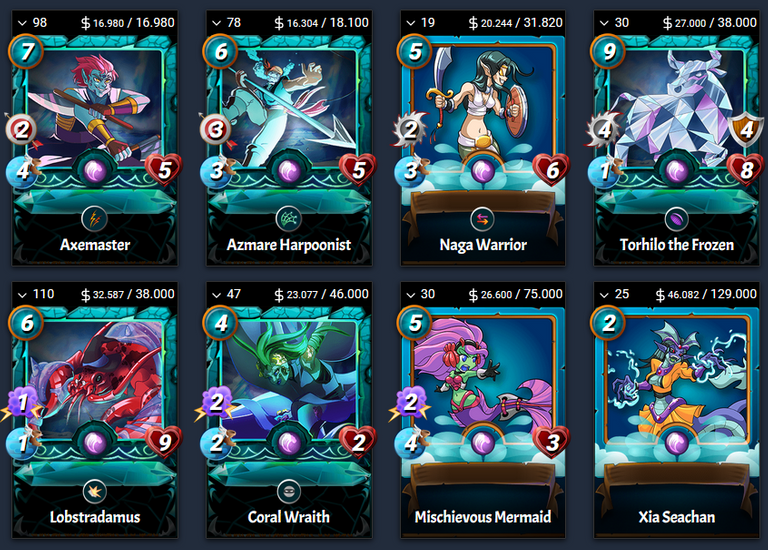 Take for example epic cards in Water splinter for Beta, Untamed, and Rewards you can see multiple have magic attack that can work well with Alric Stormbringer.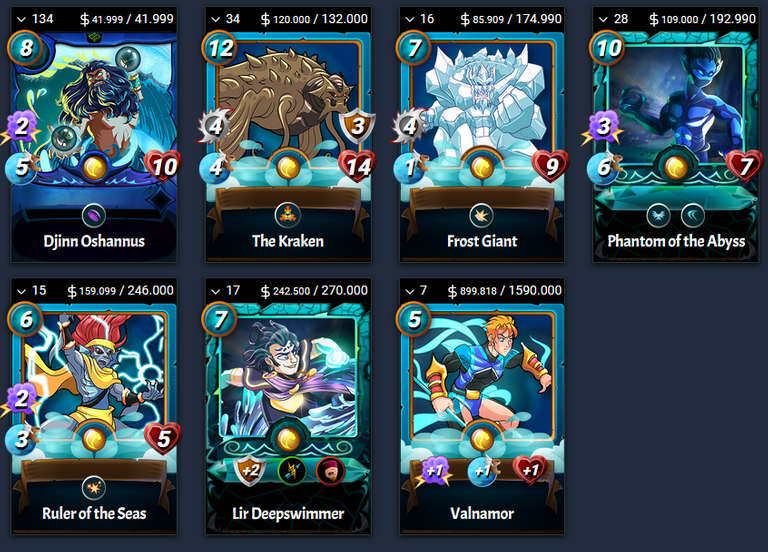 It gets worse in legendary as there are stronger magic cards able to use. However worth noting for new players both epic and legendary cards require deeper pockets to invest in. One way to obtain the use of these cards is through rental market which is much more affordable to players than purchasing the card outright. Drawback with rental is the renter has limit time to use the card and potential of lender canceling the card unannounced. If that is the case the rental has 24 hours left of the card to rent before they lost control of the card.
Conclusions
This is not an all encompassing guild for new players as to what cards to buy but a good start to focus on. There are a lot of cards in the game and each serves its own purposes. I having played more than 10k battles have seen a lot of the cards used in battle and have listed those here. Best of luck on your journey into Splinterlands and hopefully you found this post somewhat useful.
Until next time thanks for reading!!!
If you are interested to learn more about Splinterlands please go through some of my other posts. Order is from newest to oldest posts:
Splinterlands - Securing Your Cards From Hackers
All You Want To Know About Reward Chests
Helpful Links for New and Veteran Players
I have plenty of other cards for rent! Just go on peakmonsters and check out the market place and if you are curious what I offer here is a link:
If You have yet to take part in playing this great game called Splinterlands please click on my referral link. It is free but in order to earn real assets such as cards and token you would have to invest in a starter deck or purchase game cards. Join the discord to learn more. Good luck!

THANKS FOR READING! CONTINUE TO PLAY SPLINTERLANDS!