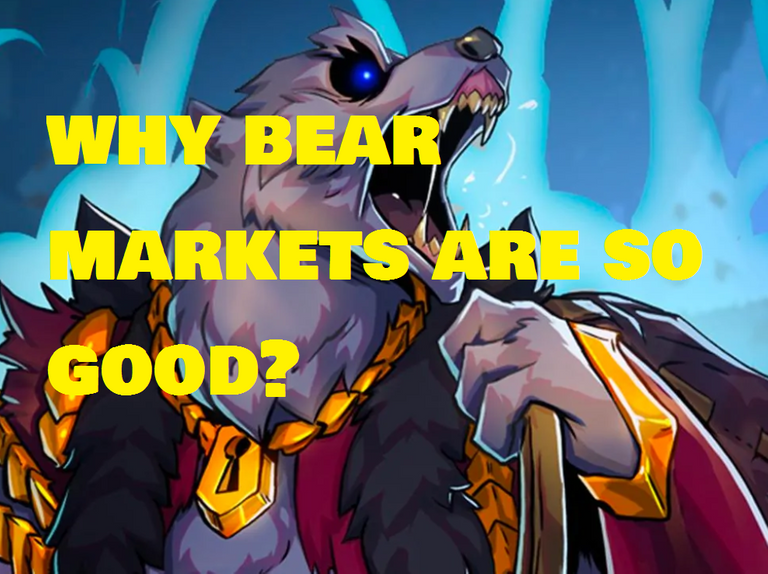 In 2018 when I first took interest in Splinterlands back then purchasing a starter pack entailed a discount and addition alpha booster pack. Fast forward to a little under four years and all those purchases have made back multiple factors of ROI. If only back then I had invested a lot more. Yet those who remember 2018 was also a crypto bear market.
Bear Markets Means Lower Prices
There is nothing better to buy than to buy at discounted prices. When it comes to investing people generally want to buy low and sell high. Yet not often is that the case. Instead people tend to buy high and later sell due to fear of losing too much or get liquidated due to lack of funds. How come general public can not do the reverse?
In times when markets are difficult and prices are in free fall would be best time to accumulate assets. So now we are long into a crypto bear market there are some signs even Splinterlands is taking a hit. From the company's layoffs to their promotion sale of left over booster packs it sure seems that way.
Straight from Splinterlands right now with the purhcase of Chaos booster packs players can automatically expect to also receive a promo card.
outside of the bulk deals players are able to get the promocard with every pack they purchase between now and the end of year sale of Dec 21 at 5pm eastern. So, if you buy the standard pack deals through the website for each purchased pack, including packs purchased with vouchers, you'll be able to get 1 promo card. In other words, you don't have to participate in the bulk deal to get the promo card.
This is added incentive of purchases that are very rare and likely only comes from bear markets. Take advantage while its available because down the road we will be rewarded with all these great incentives.
Splinterland's Proven Itself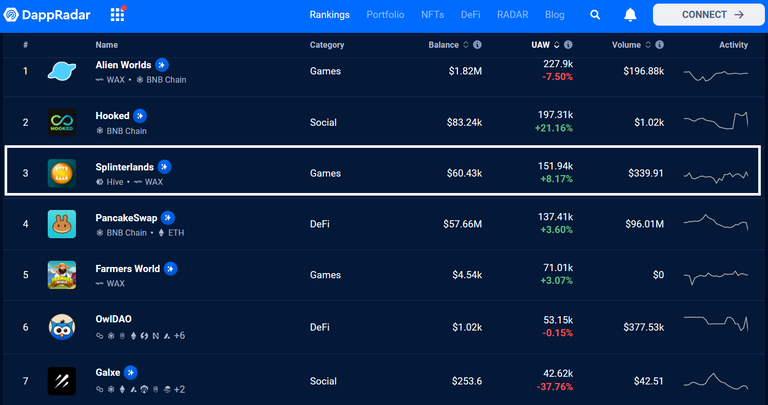 Over the years the growth and development of Splinterlands was not without hurdles and pitfalls. Yet on a longer time frame it can clearly be seen that the ecosystem has done well overall since inception. It has done so well that it is one of the most popular games in the cryptocurrency space and assets have held up in value quite well.
I remain heavily invested in Splinterlands and will continue to do so for the foreseeable future. I have not obtain higher ROI and consistent rise in net worth besides holding Splinterlands assets. Even better than hive blogging as the token Hive has fallen in price it has not been as bad for price depreciation in Splinterlands assets.
Conclusions
How do you think about current markets and the way Splinterlands goes about its business? Does it not seem like a great deal to pay the same but get more in return? Holding assets for the long hall gives greater chance of getting a positive return down the road.
Until next time thanks for reading!!!

If you want to play splinterlands then SignUp Here
I have plenty of other cards for rent! Just go on peakmonsters and check out the market place and if you are curious what I offer here is a link:
If You have yet to take part in playing this great game called Splinterlands please click on my referral link. It is free but in order to earn real assets such as cards and token you would have to invest in a starter deck or purchase game cards. Join the discord to learn more. Good luck!

THANKS FOR READING! CONTINUE TO PLAY SPLINTERLANDS!