The price of SPS is $0.147 which breaks new low and its very cheap.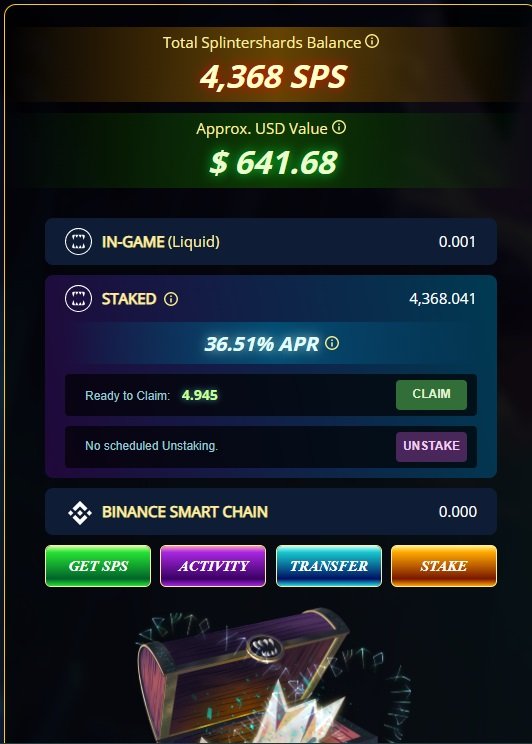 I already have 4,300 SPS and plan to buy more when the price is under $0.15
staking SPS gives me around 36% return per year which is quite a decent deal for me.
staking SPS also gives me vouchers which has been used by me to buy chaos legion card packs when its on pre-sales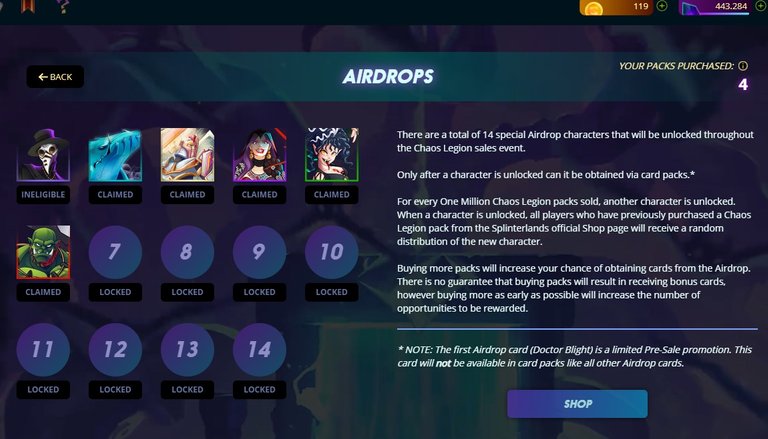 but too bad I haven't got any of the airdrops yet, maybe I can buy more packs when I earn enough DEC.



These are the cards i own which can earn me DEC when I rent them out !
There are so many ways to earn in Splinterlands apart from play to earn.
DISCLAIMER:
I am not a financial advisor. Do not take anything on this post as financial advice, ever. Do your own research. Consult a professional investment advisor before making any investment decisions!