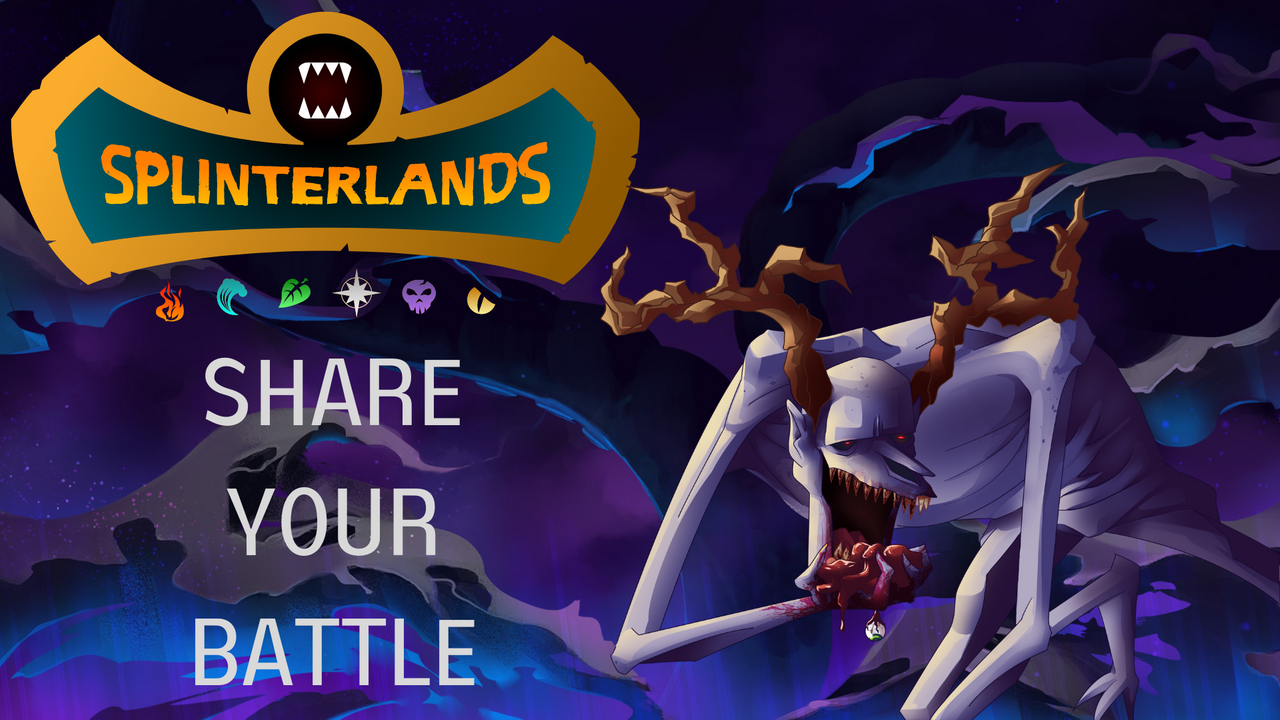 Today I can share a battle with one the most used monster for me in the death splinter: the Cursed Windeku. As a mid mana tank with thorns, he is the main tank in the CL set for the death splinter.
---
The Ruleset

Mid mana and only death and fire available, also we got even stevens, so this could be a nice anti melee setup with a thorns tank.
---
The Lineup
| Card | Ability | Reason |
| --- | --- | --- |
| | -1 magic and -1 health | The obvious choice for a modern player when using death. |
| | Thorns | He is a good tank with thorns, which is very nice against a melee setup. |
| | Flying + Scavenger | This guy is used as a secondary tank here which gains health each time a monster dies. |
| | | Some damage output for 2 mana. |
| | Life Leech | Again some low mana cost monster for some damage. |
| | | A magic attacker! |
| | | Some more damage output, but this time it is an archer again. As Thaddius is on the table for my enemy as well, I dont want to go all magic! |
---
The Battle
Round 1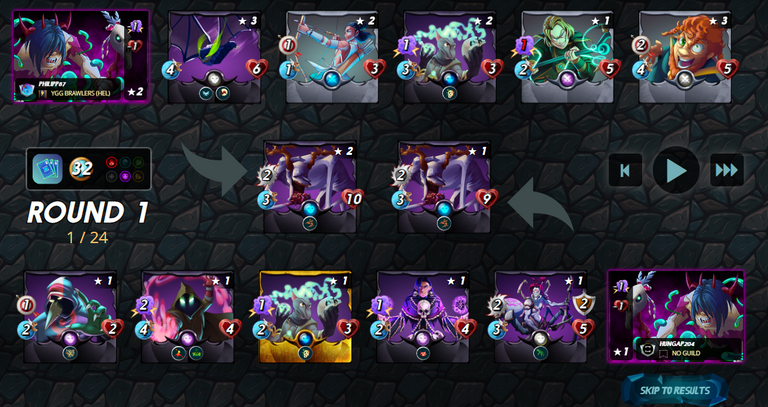 A mirror match. The main difference here is that my enemy get a stunner as well and a Reach melee monster, which will be hurt by my Windeku as well. But he got more damage output, so lets see how this will play out.
Round 2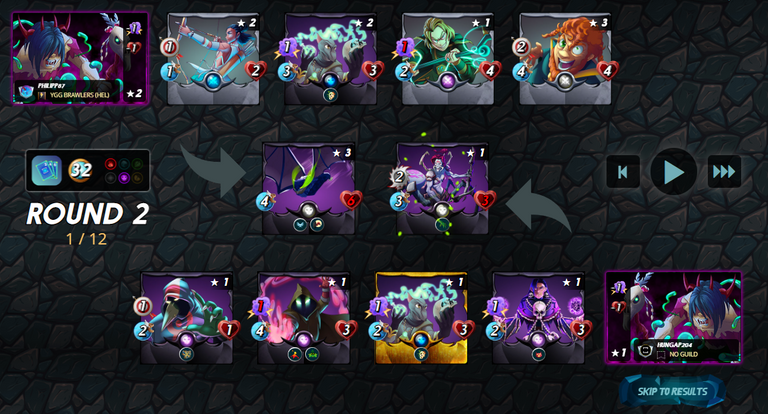 Both tanks are gone, but now my Riftwing comes into the first position with a decent amount of hitpoints. My team is also very fast, so it is likely that I will kill the first position quickly.
Round 3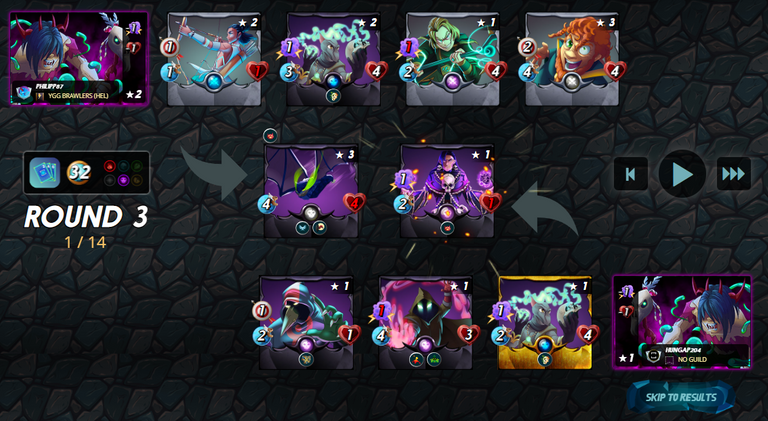 Now my damage output is higher and my Riftwing is still alive. The rest of the game should be an easy one.
Round 4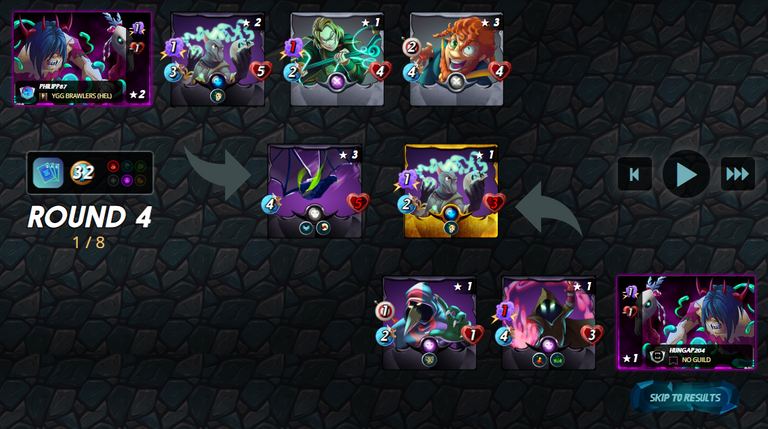 Round 5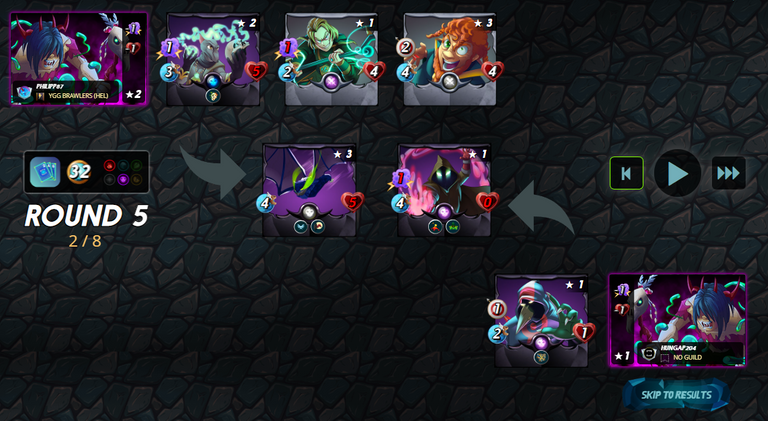 ---
The Rewards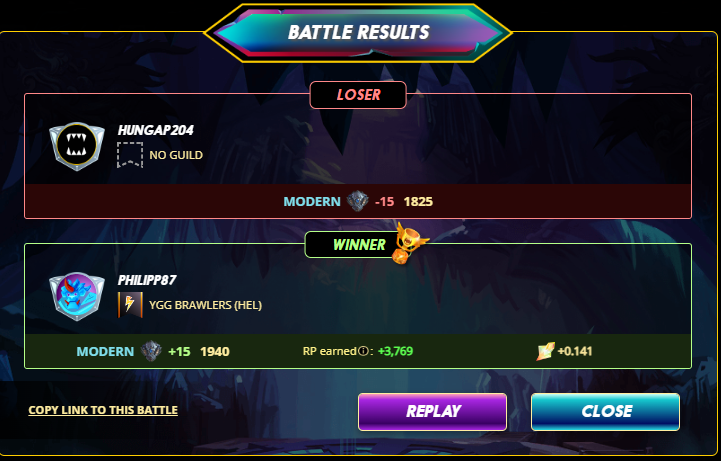 ---
Conclusion
The Riftwing in the second position was the game changer. He tooks a lot of damage while my faster team could get rid of the enemy damage dealers. Strategy worked!