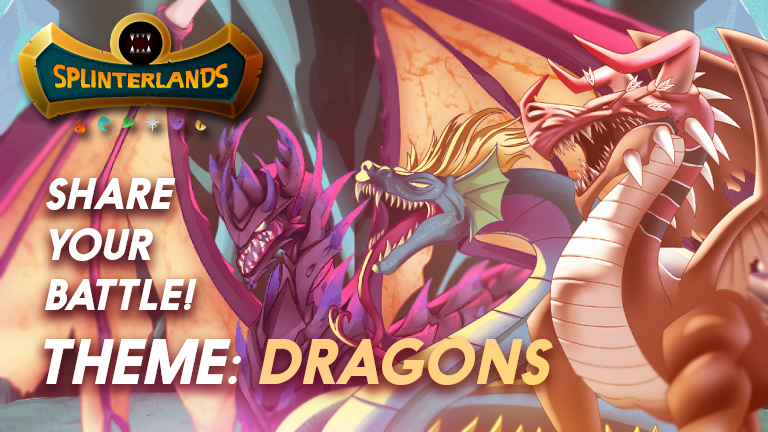 Today I can share a battle with a loved splinter for high mana matches: Dragon! I only own a Quix, so the usecase is limited, but lets see how it can work!
---
The Ruleset

Mid mana with Silent Summoners and Trample and only Dragon + Life allowed. Additional this is a brawl battle in a Chaos Legion only Fray. Time to give Dragons a try!
---
The Lineup
Card
Ability
Reason
-1 range attack and -1 speed
The -1 speed was key for me due to the assumed sneak play and my Naga in the back.
Shield
My main CL-tank for life with Shield. He has to be alive as long as possible to maximize the damage output from the Carnage Titan.
Reach + Double Strike
The hero of the game. With double strike and reach, a perfect secondary tank with a hughe damage output!
Bloodlust
A damage dealer and Gladiator with bloodlust, always a serious card!
---
The Battle
Round 1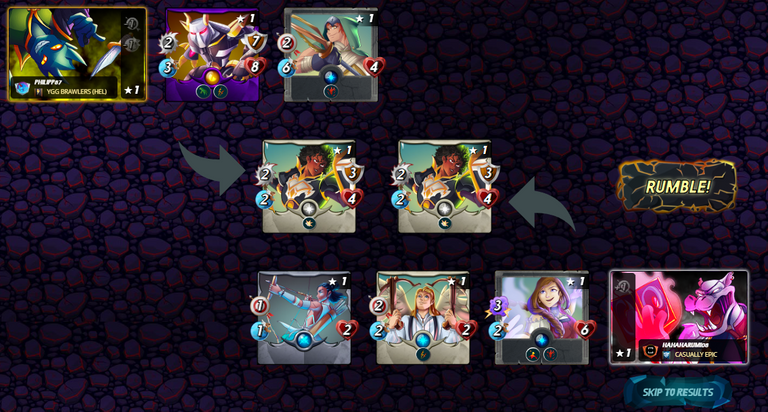 Round 2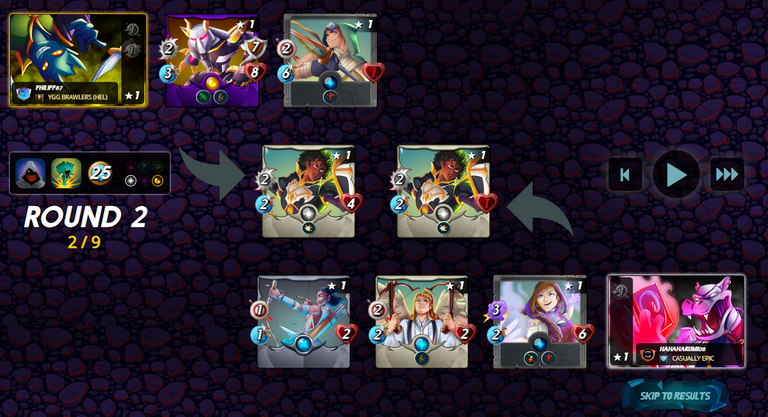 Round 3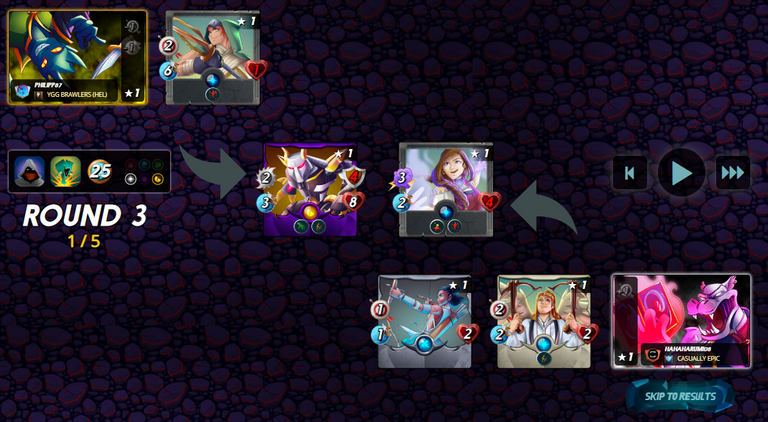 Round 4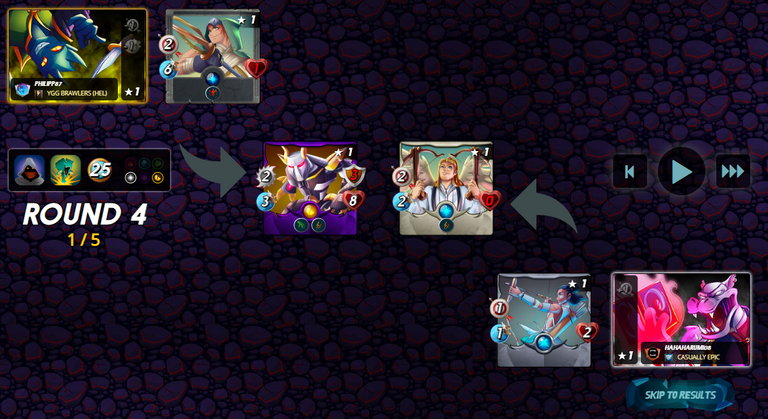 ---
Conclusion
The hero of this battle is the carnage titan. With his damage output, the Captain Katie comes very fast into the first position and gets no kill while my Titan destroys the front line. Dragons for the win! :-)