I have chosen for the Splinterlands Art Contest Week 215 as character the Dhampir Stalker which is part of the CHAOS LEGION packs, having Rarity as RARE and being a Ranged archer from the Death team. I have envisioned for it a description like "A mercenary archer which is half vampire and half human throws arrows at some city guards while having in the background fishing boats and merchant ships" and I have given this as input for the OpenAI app and I got as output some sweet AI art.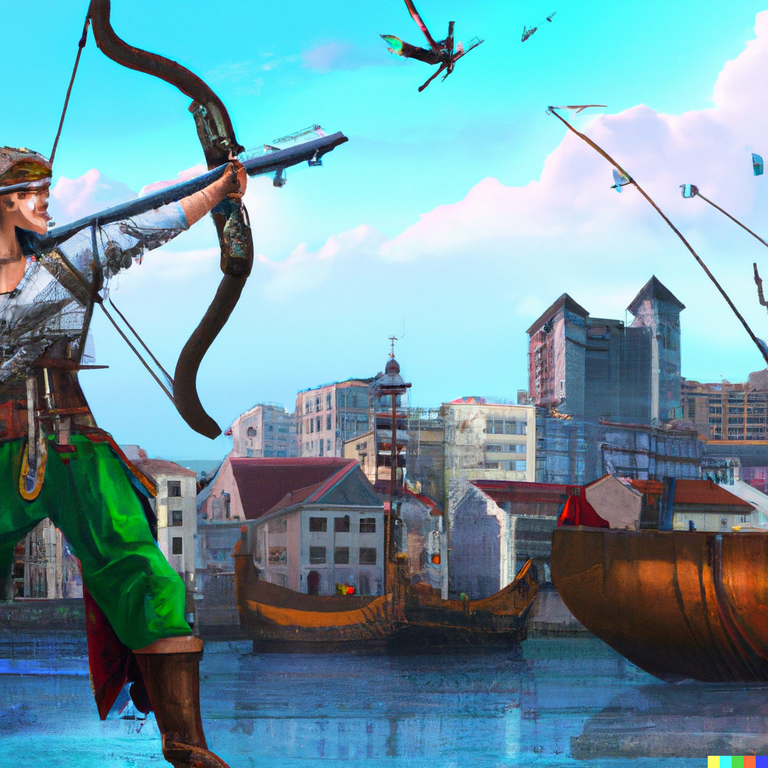 Archer in the old city throw arrows at flying creatures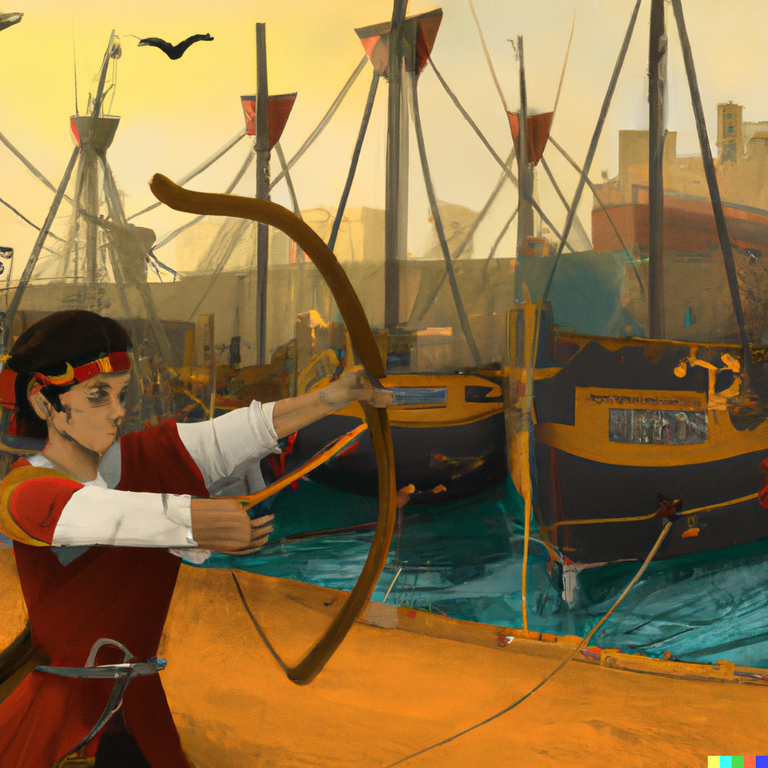 Young archer throw arrows at fisherman's ghosts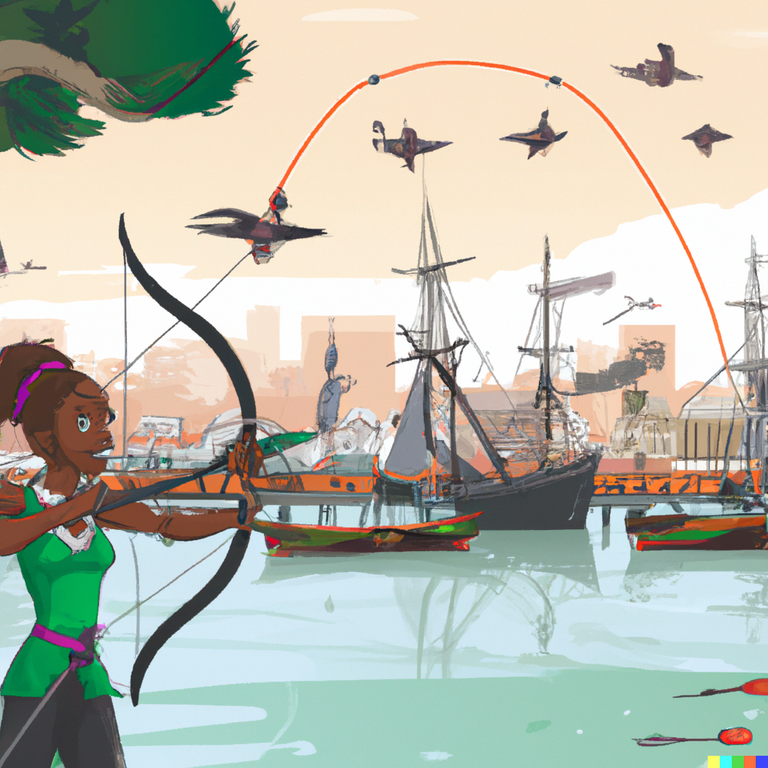 Lady archer throws arrows going through multiple flying creatures
I have produced the images using OpenAI digital art generator having as the starting point the envisioned character and the generated content has the copyright assigned to the end user (myself as owner) in the form of all its rights. Once the base images were generated I have moved and edited them with Adobe Photoshop for some fine touches.