Before we start, I would just like to take this moment to congratulate all the SPS and DEC HODLERS out there. Or we can just say, for all splinterlands players, CONGRATULATIONS!!!
As we can see below, both SPS and DEC are currently taking off. Destination - MOON!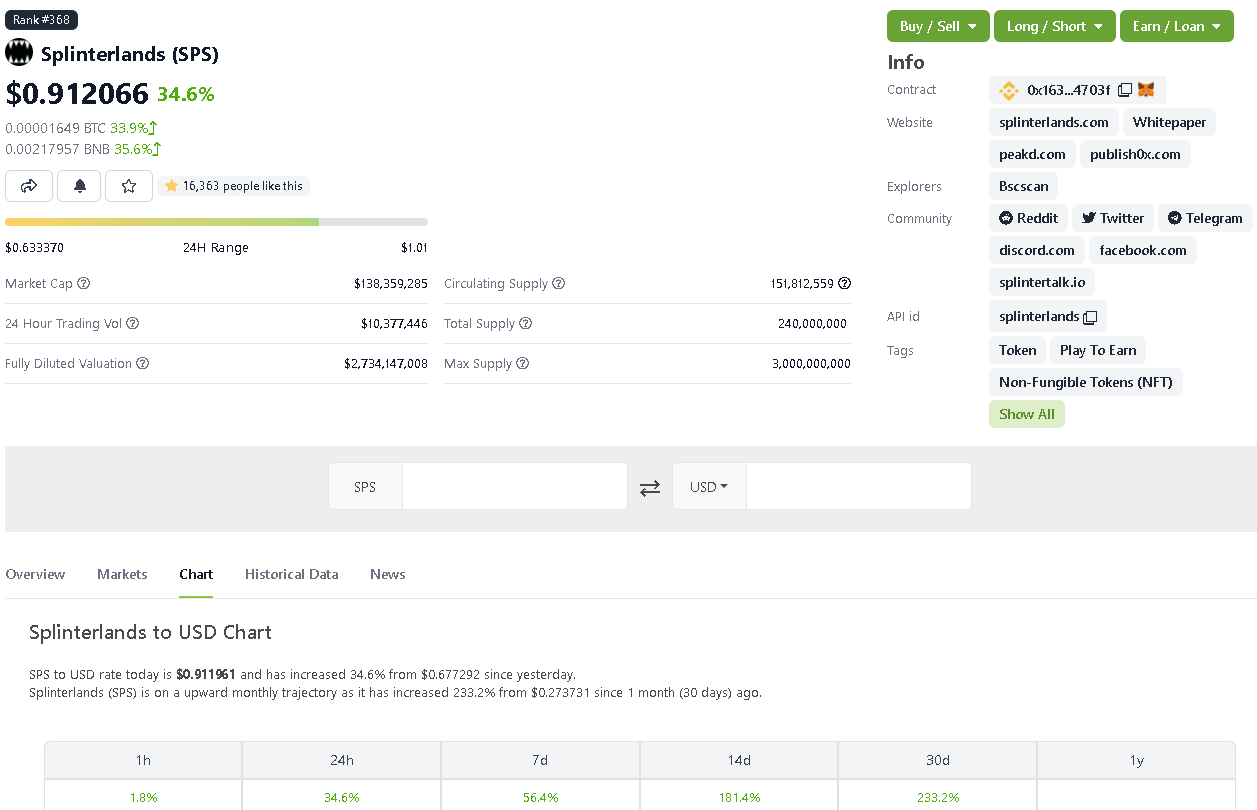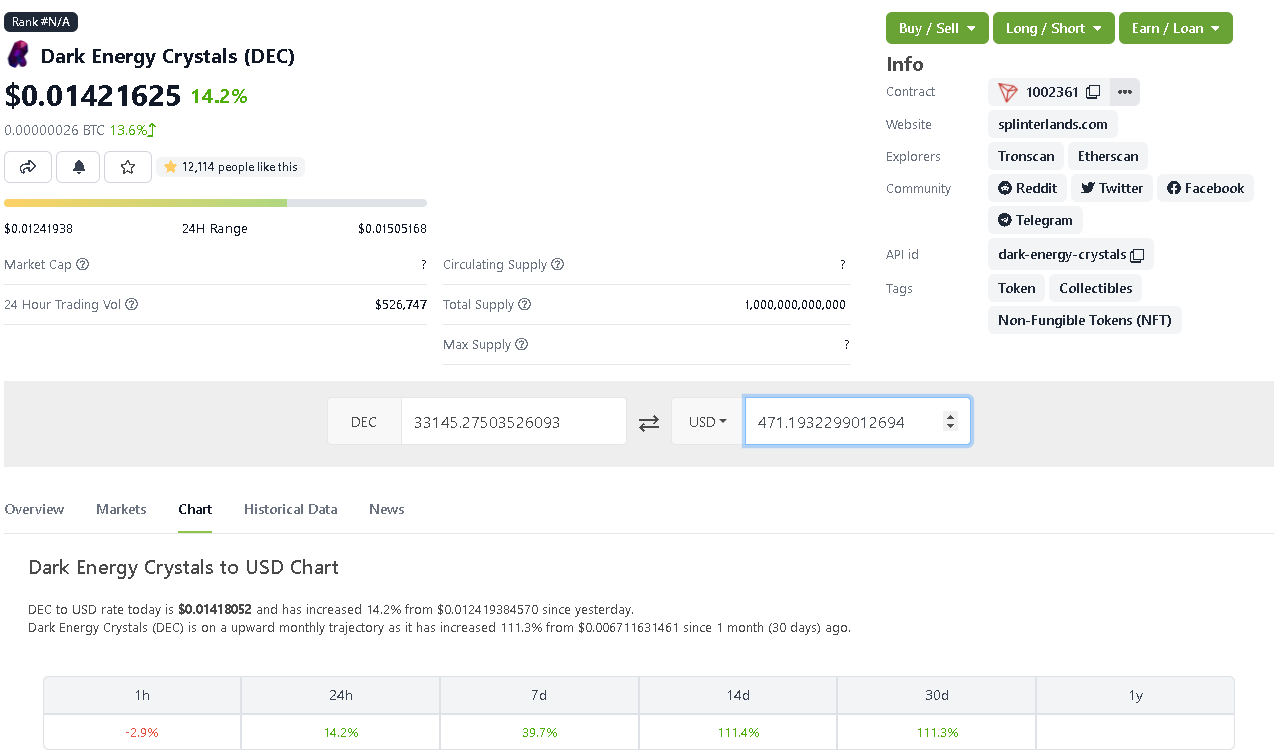 I would lie if I say that, I did not expect SPS to go this high. But I did not expect it to go this high, this early. The hype of Chaos Legion packs countdown really made a huge impact on the price.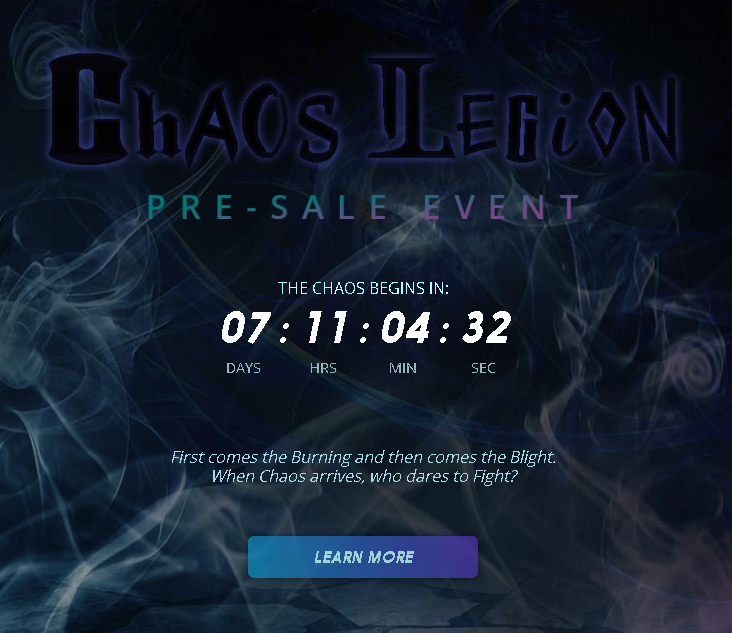 Why is everyone so hyped up on buying on the presale? The first one million packs purchased will give you a chance of receiving card airdrops! Another reason is asset apreciation. If you remember the time when card packs such as UNTAMED and DICE were just a few dollars. The moment it went out of stocks, the price of the packs skyrocketed. Although, in my opinion, I don't see it going up in value that high, since there's a TON of supply due to increase of users. A total of 15 million packs will be sold, which is 10x of untamed packs.
Splinterlands really knows how to keep it's economy on the positive state. They make it a point where SPS stakers/HODLERS are rewarded just by keeping SPS in circulation for the game. SPS will be used to buy the Chaos legion packs, with a 10% discount if bought with SPS on the first month presale.
You'll get TOKEN for staking your SPS, and this TOKEN will be used to purchase CHAOS LEGION PACKS on presale. 1 million packs will be sold on presale, which means that, they will airdrop a total of 1,000,000 TOKENS for SPS Stakers for 30 days. This means, they will airdrop 33,333 tokens daily.
This token is also tradeable and can be used for other splinterlands future application. Which means, it will have future value, and players will dictate the price of TOKEN.
Now back to SPS and DEC prices. I think, at this early stage of SPS airdrop, we can say that DEC and SPS price will go hand in hand from rising and falling. Since we get higher SPS airdrop through HOLDING assets and DEC, it's value trends up with SPS. Once we get near to the end of the 365 days airdrop, my take is that, these 2 currencies will go on their separate ways. DEC will loose some value due to the loss of airdrop, and SPS to still make it's way to the top due to its future usage and scarcity. There will be low circulation of SPS since most of it will be staked. and used within the game.
What's the plan?
FOR DEC:
To be honest, I really don't want to hold on to my DEC. as soon as i get enough DEC, I use it to trade cards for profit to take advantage of its high buying power. once I sold the cards, i repurchase again. I noticed that cards doesn't fluctuate that fast. It stays within its dollar value.
Here's an example: Byzantine Kitty is currently valued at USD470. It doesn't move as much as DEC lately. 7 days ago, price of DEC is USD0.01. I need 47,000 DEC to buy the card. Today, DEC value is USD0.014, which means, I can buy this card at 33571 DEC. See the difference? If DEC still goes up, then I can still live with that.
For SPS:
As of now, I took a little profit from today's spike. I always keep 15-20% of my SPS unstaked in case something crazy happens to the price of SPS. From here on, ALL staked SPS are pure profits. My bias is that SPS can literally 10x. And if it happens, I am gonna take a bit of profit along the way. This will guarantee a win for me and allow the remaining to go to the moon. Let it be known that my bias is telling me that SPS can go to USD10!!!
And with that, I would like to end it by saying that all I've shared are the things that I'm planning to do. This is not financial advise and please do your own research when spending/investing your money.
Happy playing and earning everyone! Let me know what are your thoughts on the recent prices of SPS and DEC on the comments section.