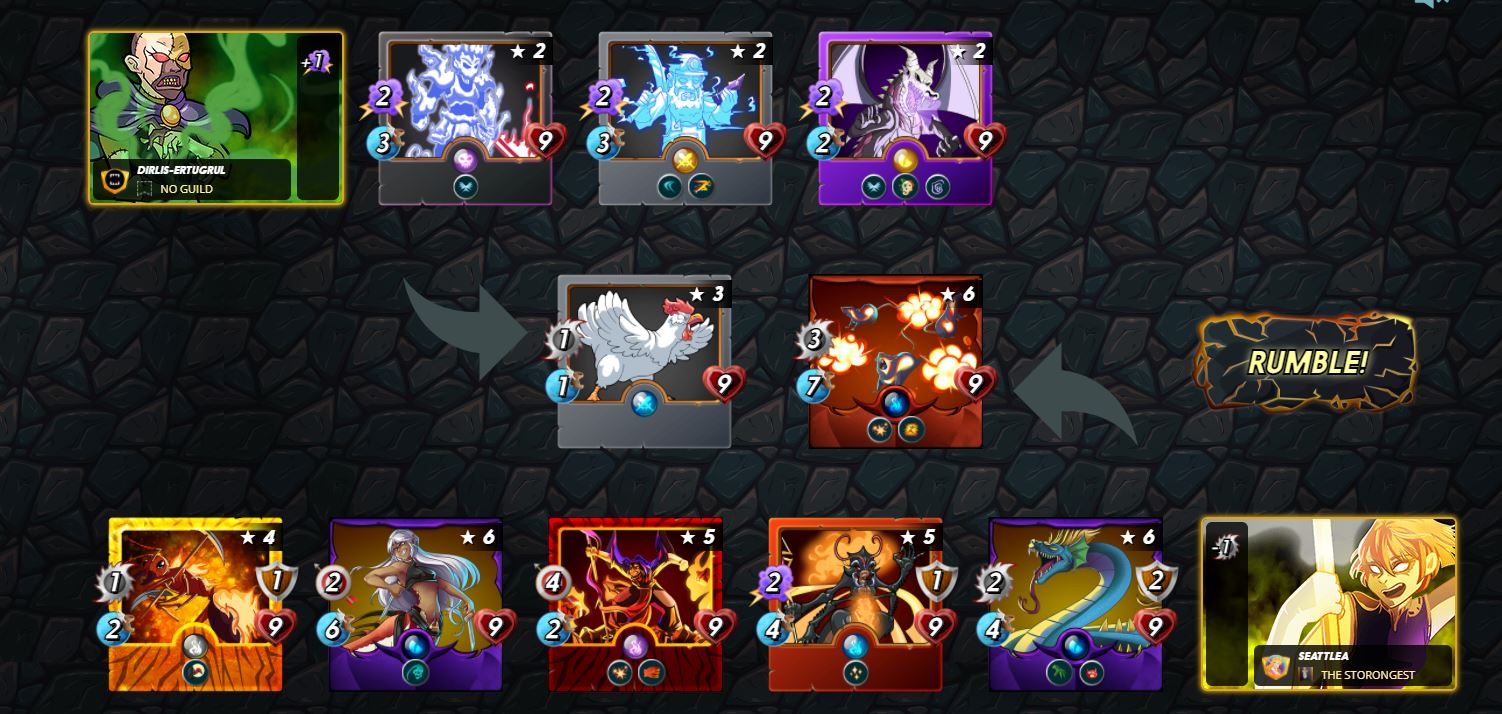 Continuing on the theme of new Reward cards. Here are 3 more of the new Rewards cards that are very affordable and super powerful!
Here is an example of an equalizer rules where I chose a team that doesn't have any magic protection and it went up against a full magic team with 9 magic damage every round and yet it wasn't even close!
Please see the battle here: Battle using new rewards cards
The new rewards cards used are:
Exploding rats: level 6 ($15)
Twilight Basilisk: level 6 ($17)
Naga Assassin: level 6 ($24)
Old cards used on my side:
Beetle Queen: level 5 ($50)
Pyromancer: level 5 ($160)
Ant Miners: Gold level 4 ($14) didn't really get a chance to participate :)
The opposing team:
Black Dragon: level 2 ($269)
Spirit Miner: level 2 ($270)
Phantom Soldier: level 2 ($64)
As you can see the new rewards cards did most of the work and are super inexpensive compared to the older cards. At these prices I am considering maxing out the new reward cards beyong my summoner levels as I believe these will appreciate in the future and currently present an amazing value compared to the old cards. What are your thougts?