Hello


I,m @shameul. I,m going to sketch a stonefish. The full name is Hardy Stonefish.It was a beautiful stonefish. Like a vast .
Hardy Stonefish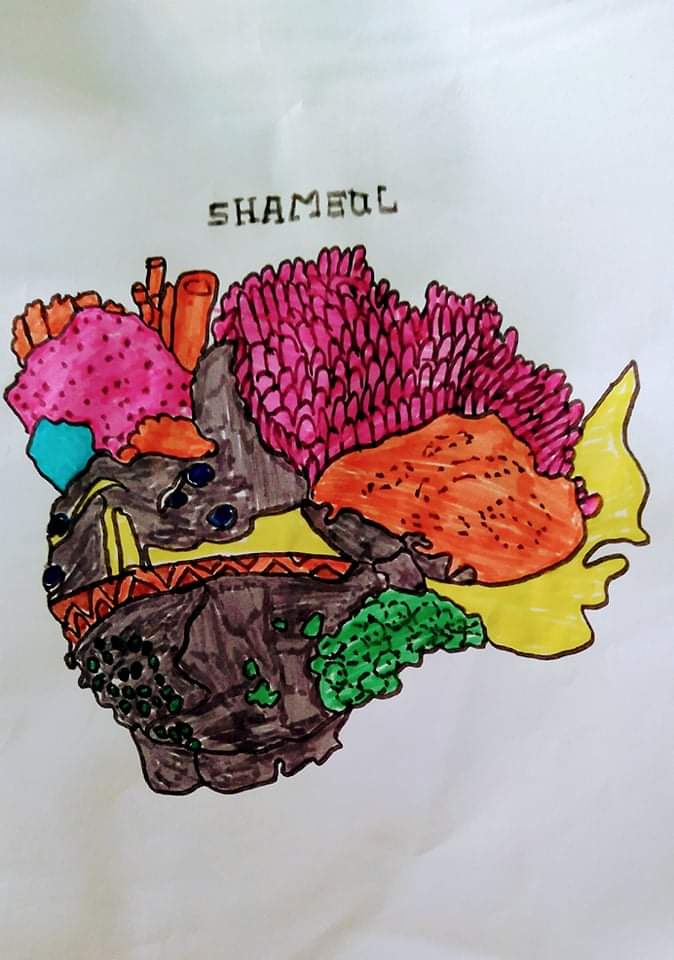 Materials that i want to needed.


1.White paper
2.Signature pen
3.Color pen.
Drawing process
step-1
I,m start to sketch stonefish. I,m sketch a stone and over stone i,m sketch stand.I,m sketch its body and many design and many eyes. Also sketch many things but i don,t know those name. You can see in below of draw Sketch.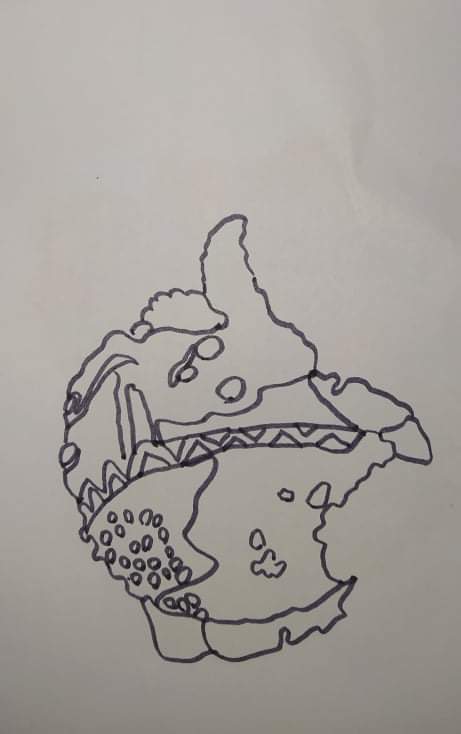 step-2
I,m sketch many type of water leaf and flower.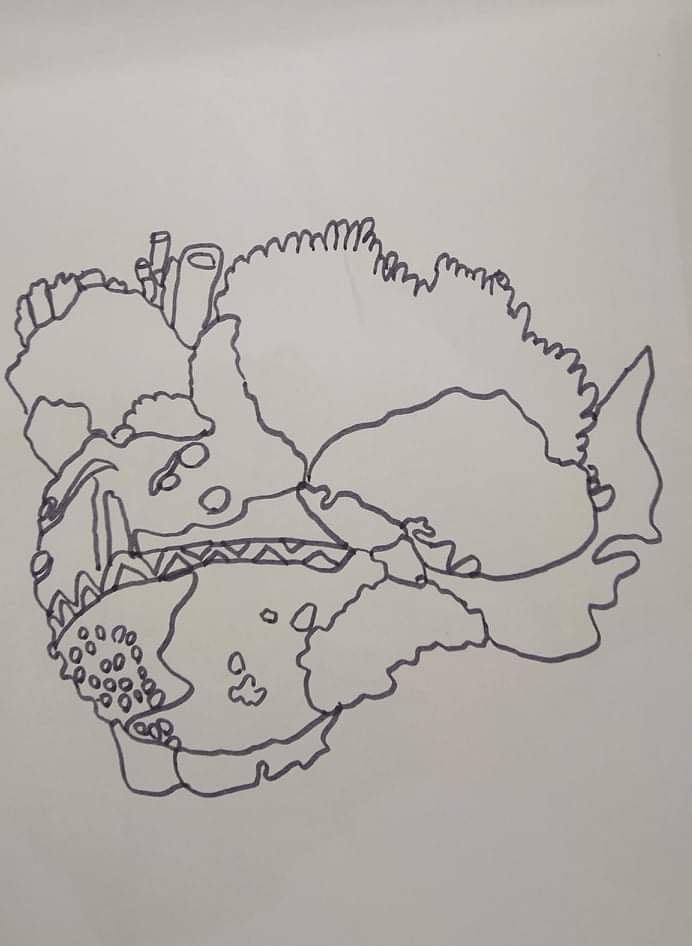 step-3
I,m sketch last rest of things and many others thing.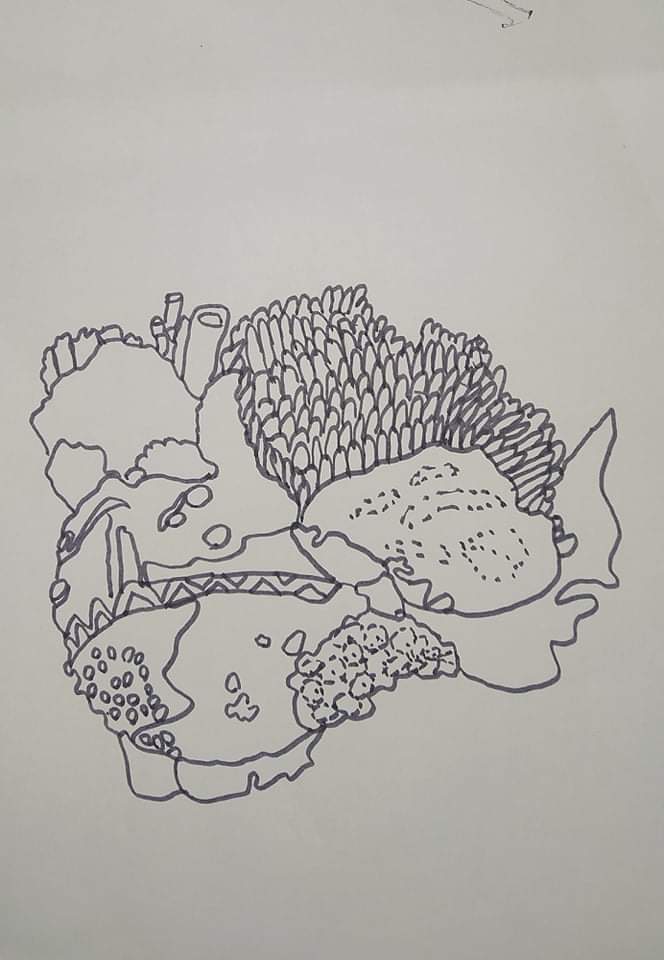 step-4
I,m Start to painting. I,m painting Hardy stonefish head to use the color of ash,also painting its eye to use the color of blue.In middle of design i,m use yellow color and brown color to fulfil the sketches.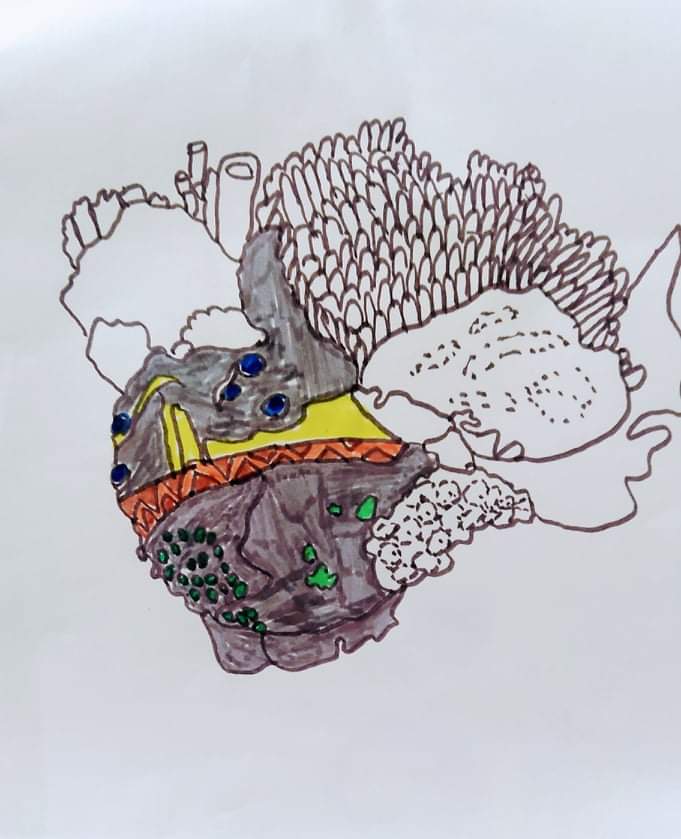 step-5
I,m painting some thing of Stonefish to use the color of green and i, m painting big flowers to use the color of pink.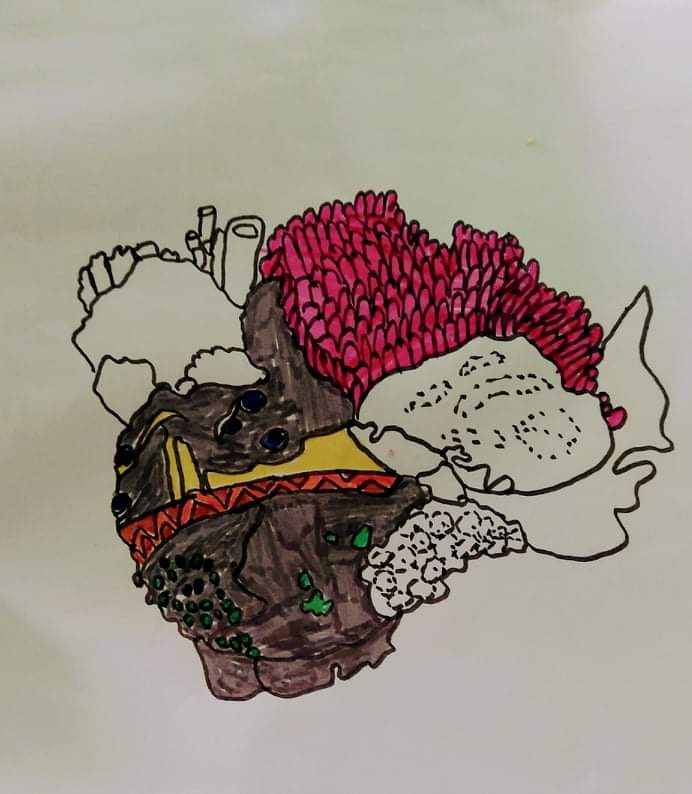 step-6
I,m painting stonefish,s one part to use of orange color and other part to use of yellow color.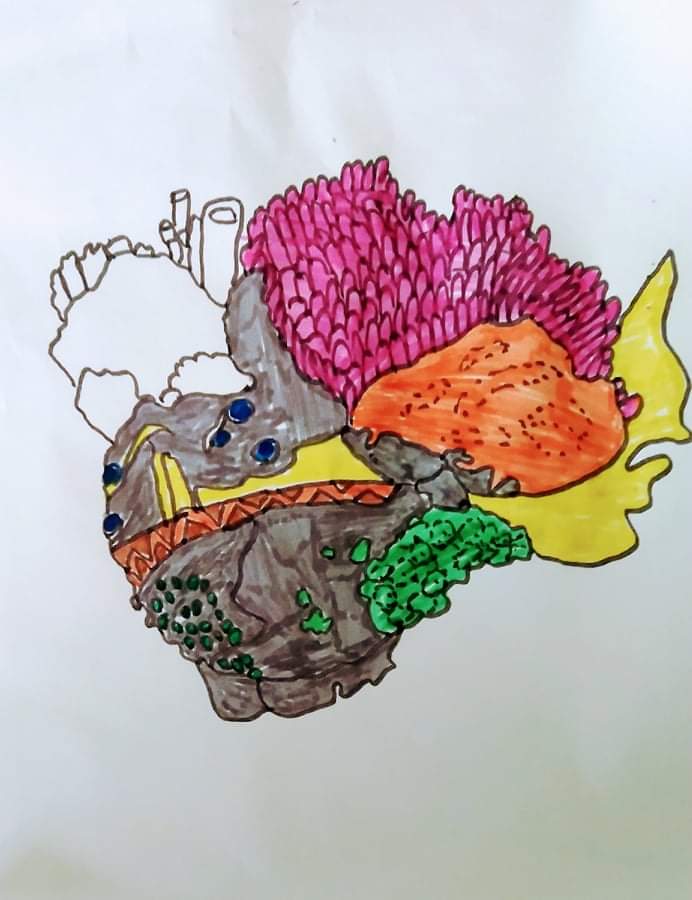 step-7
Last i,m painting stonefish,s with the color of pink and orange color.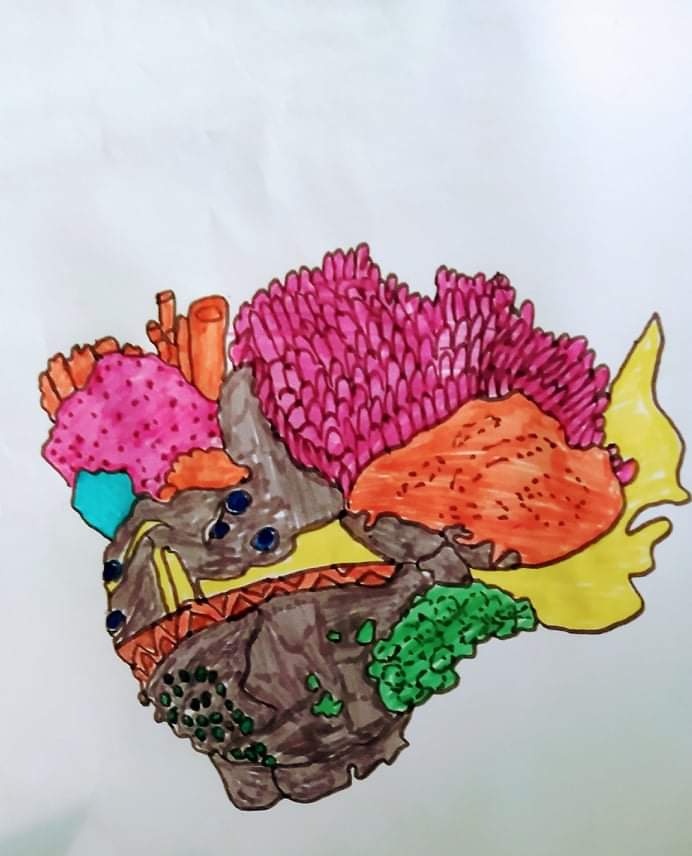 The real image source


Source
my referral link:
https://[email protected]
Thank you