---
Hello Everyone!
---
Hope You all are fine and having a good day today. I am here to share this week's battle challenge with Tenyii Striker. This post is for participation in the Splinterlands Weekly Battle Challenge.
---
Challenge Theme
---
THEME: TENYII STRIKER
Edition: Chaos Legion
Rarity: Rare
Element: Fire
Attack: Melee
Abilities: Sneak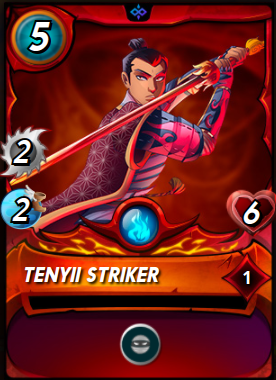 ---
Stats Of The Card
---

---
Rules Set for The Gameplay
---

---
The Rules Set for the gameplay were Standard which means there were no changes in the basic rules.
---
Lineup of The Monsters
---
Summoner
---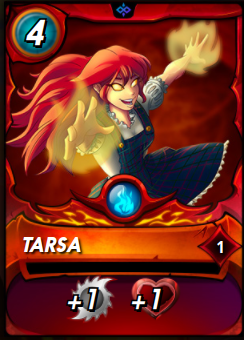 TARSA is the summoner that I mostly use while playing with the fire monsters. It has the ability to provide +1 Melee Power and +1 Health to all the friendly monsters. It only takes 4x Mana.
---
Monster's Lineup
---
1- LIVING LAVA
---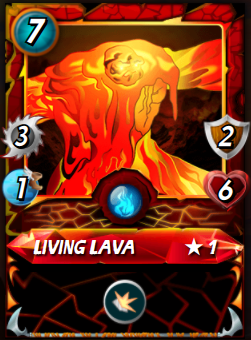 Living Lava is my first lineup card because with help of these cards we can bear more melee and ranged attacks. The reason is that this monster has a shield ability which reduces the damage of Melee and Ranged attacks from the enemy's monsters. It uses 7- Mana but it has 3x melee attack power. It has 6x heath with 2x Armor to hold the attacks.
---
2- RADIATED BRUTE
---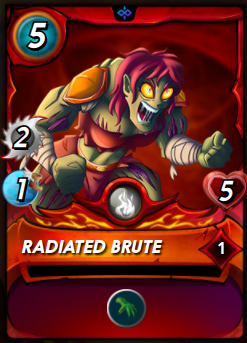 Radiated Brute was my 2nd lineup monster because of its reachability which allows him to attack from the 2nd position. This is a monster who uses 5- Mana but in return, it gives 2x Melee attack power. It doesn't have any armor but has a 5x heath which is reasonable because he is attacking the enemy from the 2nd position.
---
3- SERPENTINE SPY
---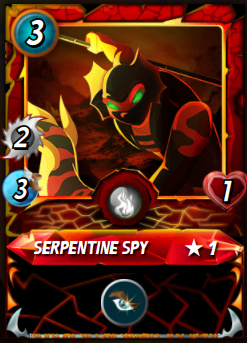 Serpentine Spy was my third lineup monster because of its opportunity ability which allows him to attack the enemy's monster with low health in every round. It only uses 3x Mana Power but it has 2x Melee attack power with a speed of 3x. The speed allows him to attack fast. It also doesn't have any armor even though the health is also 1x but it's the best card from 3rd position.
---
4- TENYII STRIKER
---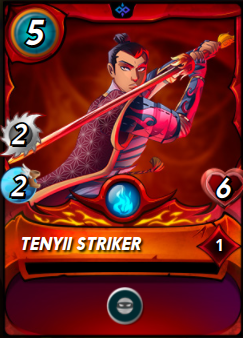 Tenyii Striker was my 4th lineup card because of its Sneak ability which allows him to attack the enemy's last monster from any position. It only uses 6x Mana Power but in return, it provides 2x Melee attack with a speed of 2x. Speed allows him to attack first in many opportunities. Its health is also 6x so it can last long.
---
5- CHAOS AGENT
---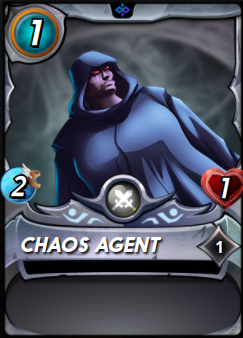 Chaos Agent was my 5th lineup card. The card doesn't have any specific ability but its 2x Speed allows him to skip some attacks and help friendly monsters to have some more time to attack.
---
6- RADIATED SCORCHER
---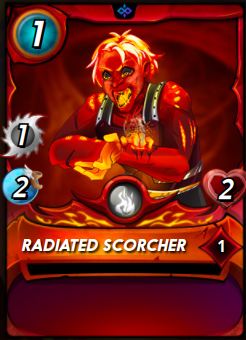 Radiated Scorcher was in my 6th and the last lineup monster. It also doesn't have any specific ability to play in from the last but this card helps other monsters skip some attacks. The specialty of this monster is that it only uses 1- Mana power but it has 1x Melee attack power with 2x speed. The card has 2x health so it is a good card for this position.
---
The Battle Beguns
---
---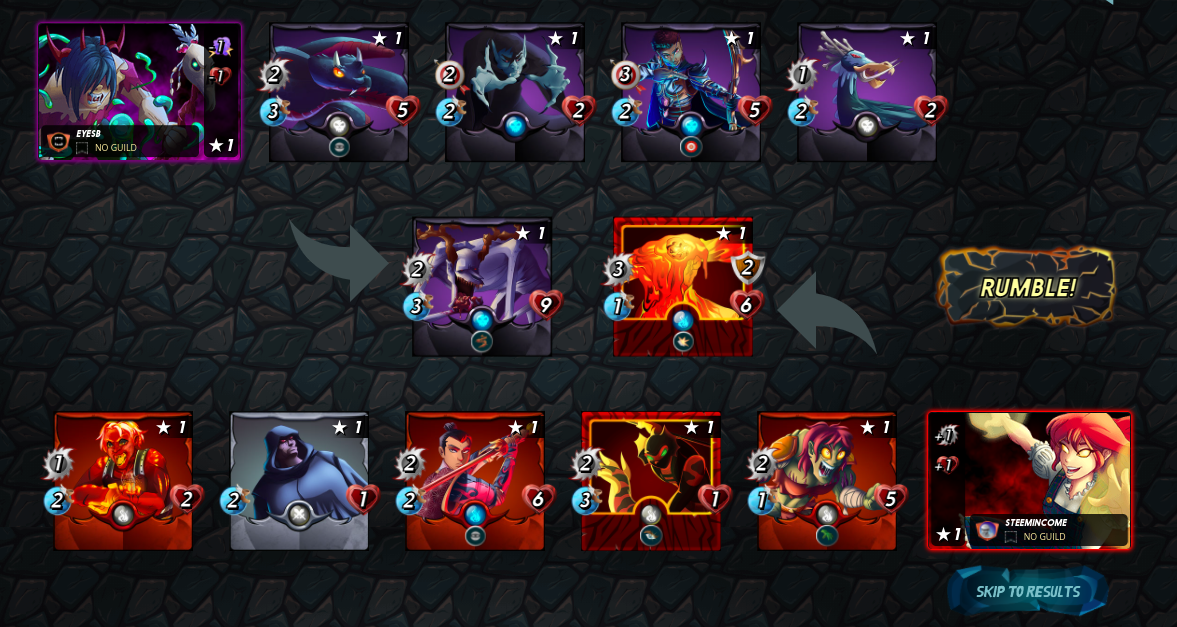 ---
Here the Battle has begun between My Fore Monsters against the Death Monster. The opponent has chosen good cards to play but I have the Living Lava Who is the best defender for other Monsters.
---
Round 1
---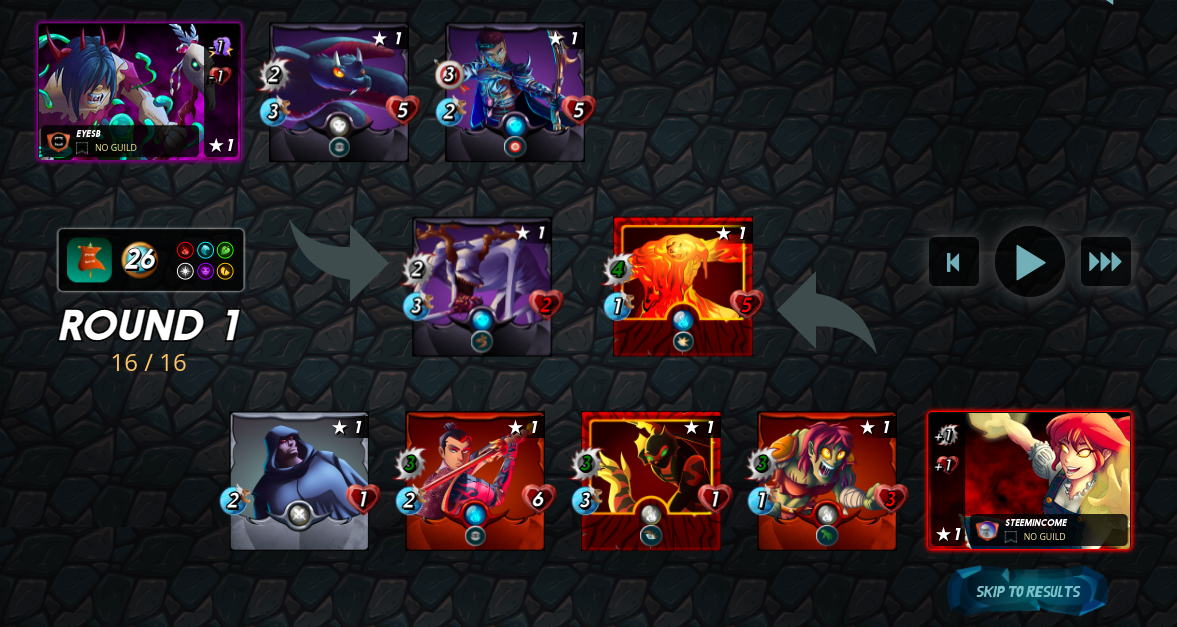 ---
In the first round, My Radiated Scorcher didn't bear the attack of the enemy's monster and died but My Serpentine Spy and Tenyii Striker killed the enemy's two monsters.
---
Round 2
---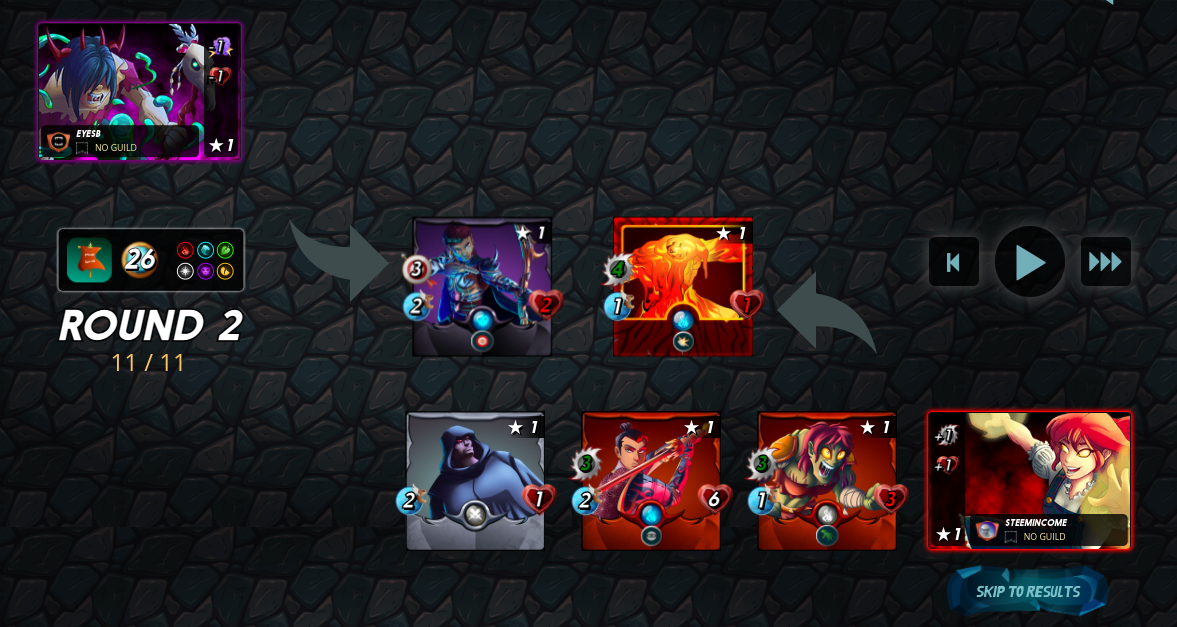 ---
In round 2, My Serpentine Spy attacked and killed the 1st lineup monster but in return, he also died. Radiated Brute attacked again and killed one more enemy monster.
---
Round 3
---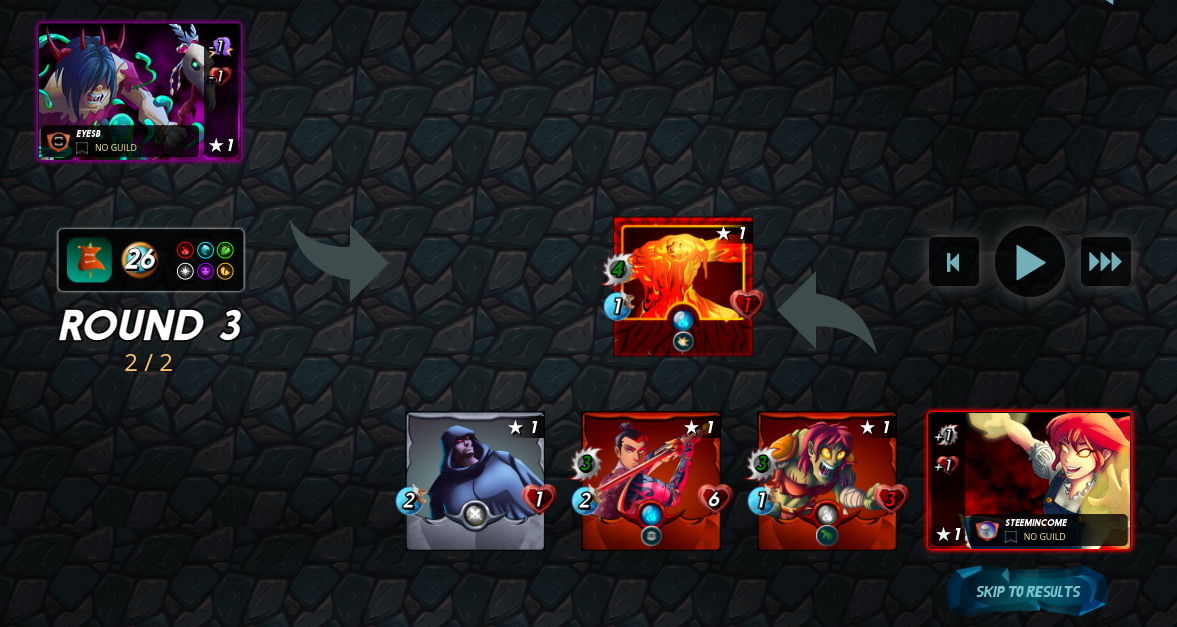 ---
In round three, None of my Monsters died but the Tenyii Striker attack the last monster of the enemy and killed him. I won the battle thanks to Tenyii Striker.
---
What I think About VENARI SPELLSMITH:
---
Tenyii Striker is one of my favorite cards due to his Sneak Ability and the 2x Melee Attack power. When I choose TARSA as a summon it provides 1+ Melee power. which made him more dangerous to the enemy.
---
Thanks For Given Your Precious Time to My Post