Threading the eye of the coffee cup today, as last night I was up late (as usual) pottering around the kitchen, putting the door panel onto the integrated dishwasher. It was far more complex and precise than I had hoped and it took me a while, but despite my wife's reservations ("wait for someone else to do it"), things were going well.
Until the last adjustment.
There are torx-head screws (star head) on the side of the dishwasher door to adjust the height that it slides down when opening and closing, and to get to them there is a slot in the aluminium sheet. I have plenty of Torx heads (this was a T-20 size), the problem was that the slot was too narrow to get the screwdriver with the bit in. The bit fit, but the screw head was too deep.
It is possible to turn Torx heads in other ways, one by using a flathead screwdriver, the other using an Allen key (hex head). No screwdriver I had was the right size to get the torque needed, no Allen key fit. So, I had to go to the hardware store this morning before work (no time after) to buy a new screwdriver, specifically for this purpose. Pretty annoying, since all they really had to do was not embed it so deep into the hole.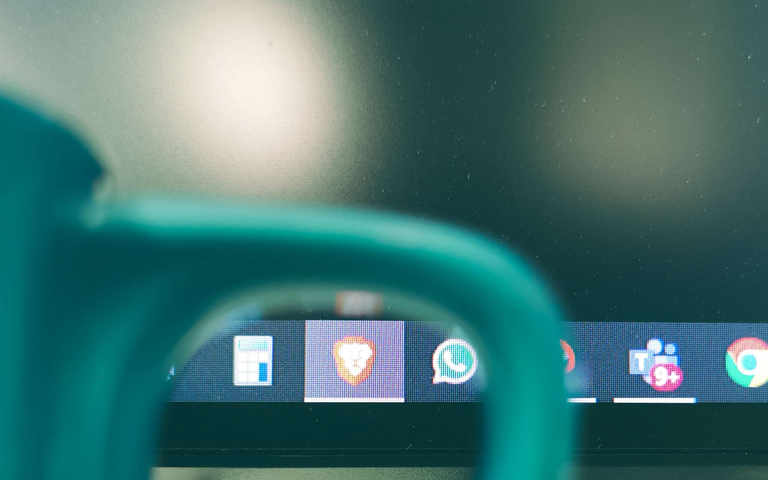 And onto other news…
(that wasn't news)
Splinterlands Plots are now attracting SPS and yesterday was the first payment I got on the 10 I hold. Ten is a nice round number for calculations. This is the drop:


That means that there is 1.4637 SPS a day for each plot of land held in-game. SPS is currently at 5.8 cents, so each plot attracts ~8.5 cents a day, so on ten, 85 cents. This means a region (1000 plots) will collect 85 dollars worth of SPS a day, with all plots (150,000) collecting a total of around $12,750 worth of SPS a day.
Plots are ~$220 at the moment, so in my case, that is 2200 worth of plots, collecting 85 cents a day, so current break even on today's prices is 2588 days, or seven years. I think this is what they call,
The seven your bitch.
However, collecting SPS on them in this manner is not the point of Land, this is just some kind of extra because people have bought and held for a couple of years without having anything usable come from it yet. Granted, they also added to the year-long SPS drop also, so there was something coming in on them for those who held, with many paying far less than current market prices for their Land holdings.
There has been talk about burning the remaining Chaos Legion packs as they aren't selling, but I am not sure if that is a good idea before the release of Land. As I have mentioned before, Land is going to have cards staked to it in a similar setup to a battle, which means a summoner and 6 slots, with what cards affecting the value of what is produced.
This means 150,000 Summoners are needed to fill all plots, with max cards with higher CP likely worth more than lower level cards. According to the distribution on Splintercards, there is a total of 800K regular summoner cards of all levels and 58,000 gold summoners. There are 3.75M regular BCX and 125K gold BCX spread amongst those cards, meaning that average regular BCX is only at 4.68, so a Rare summoner like Mylor looking like this:

To Max a Mylor takes 115 BCX or if you are a genius like me:

117.
My point being though, there is very little possibility for all of the plots to have maxed summoners on them, because there just aren't enough summoner cards available. Land creates a supply shock like Splinterlands has never seen before and as people look to populate their Land, the playing meta changes, as does the rental market for playing cards as cards are removed from active circulation.
I also assume there will be a rental market for Land resources too, which will compete with the rental markets as well. This creates a tension of rental to reward ratio, where the value of what land produces will have to be considered against the value that rents for playing produces. And, the value of what land produces has to be considered with the cost of renting for land population is. For example, someone with a region of 1000 lots, will need 1000 summoners. Not many have 1000 Summoners, let alone 1000 maxed summoners.
There are just not going to be enough
So, burning now might be fun, but it might also mean that in short order, there would need to be another run of new packs anyway, which starts to look like revenue raising, rather than development. Getting land out first to see what happens with supply and if those packs sell seems like a more positive development process and if it does create demand for the packs, means that the run sells through, rather than it looking like a mistake and miscalculation that requires a burn off.*
I think that once people with Land realize how much resources they are going to need to get their land working effectively, many will find themselves short. With ten plots, I have enough summoners for my land, but will have to raid my playing deck and use the "little used" cards there. This will lower my playing capabilities, but I will also need 60 maxed cards, which is about 25% of all of my owned playing deck, which reduces my playing potential further. As others do the same, the rental markets are going to be very thin, which also means that those who are able to field a decent team having the potential for easier wins and with less competition on reward, pushing the value of playing up more.
For those who don't own land but do have cards, this is going to be a good way to go, as well as possibly delegating cards to landowners for a rental return of some kind. But whichever way one looks at it, for every action, there is an opportunity cost and while all have pros, optimization is going to be difficult for most due to resource scarcity, which means coming to terms with "missing out" on something.
I think crypto is a good place to learn how to miss out, as there is so much going on, that there is no way to stay updated with it all, let alone take advantage of it. It is a constant balancing of trying to take advantage, and watching others benefit from what was missed, with the opportunities missed, far greater than those taken. Splinterlands is just one game, yet has so much opportunity to miss it is crazy, and I always feel like I am behind. But, that is not the case - I am participating at the level I can.
Regardless of what is in our toolbox, sometimes, what we have available just doesn't reach far enough to do what we need it to do. Then we have to find another way, buy another tool to get the job done, or accept we can't and leave it alone. Control what we can, let go of what we can't.
Taraz
[ Gen1: Hive ]