Well folks, it has been a while since I have posted anything, mainly due to being busy with family affairs and not earning much on here. Today, felt like a "share this and that" post.
Two days ago was a First in regards to Daily SPS rewards. I finally hit 1 SPS for the day. I have been playing since the beginning of January (I think), so was quite happy about this!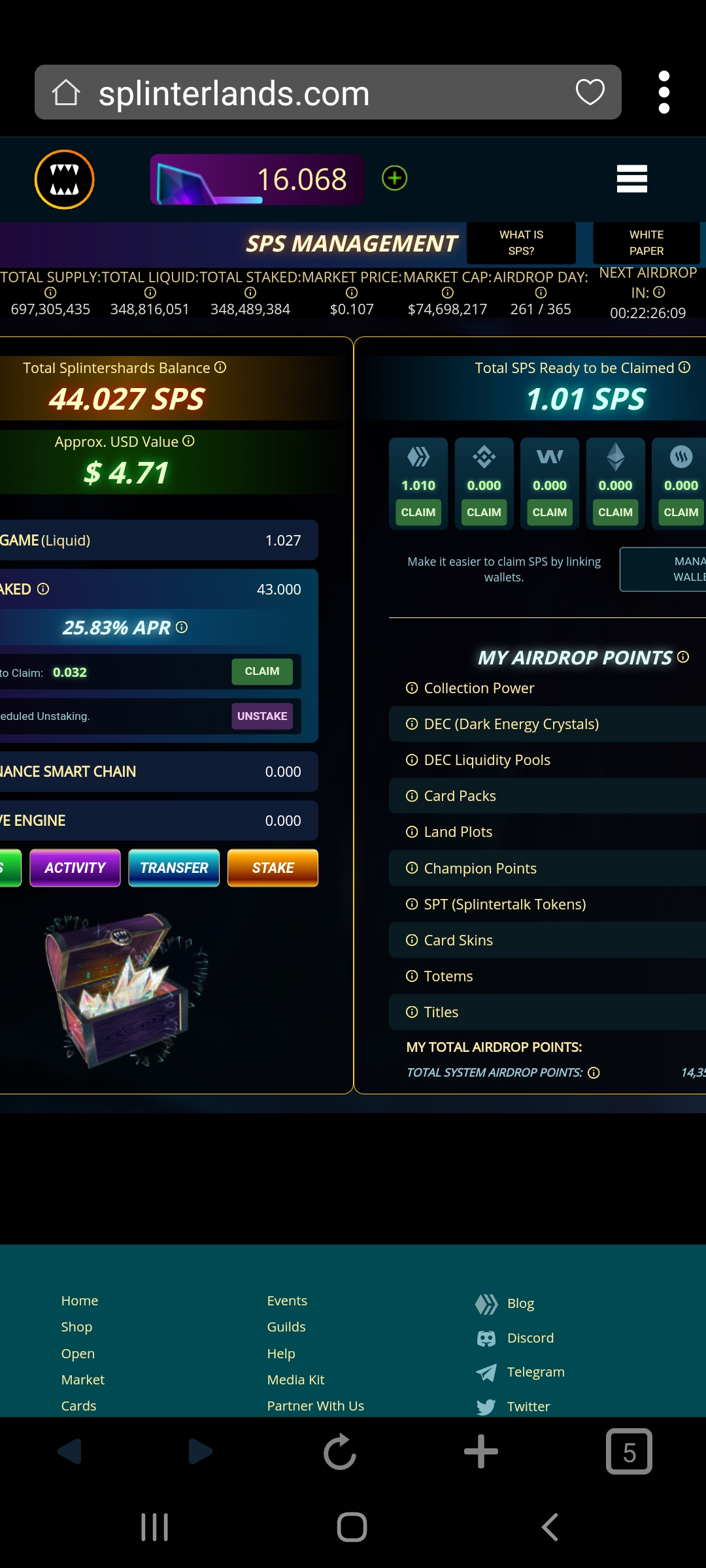 It took me quite a while to figure out the best way to earn sps from the daily airdrops.
Next up was the Daily Reward Quest for today. It was Win 3 Matches with no Neutral. I love that quest and hate it because I tend to rely on Neutrals. It took me maybe 30 minutes to complete it. In the Process I managed to hit Silver 2. I claimed the Daily Rewards Chests.. and to my surprise... I got myself a legendary...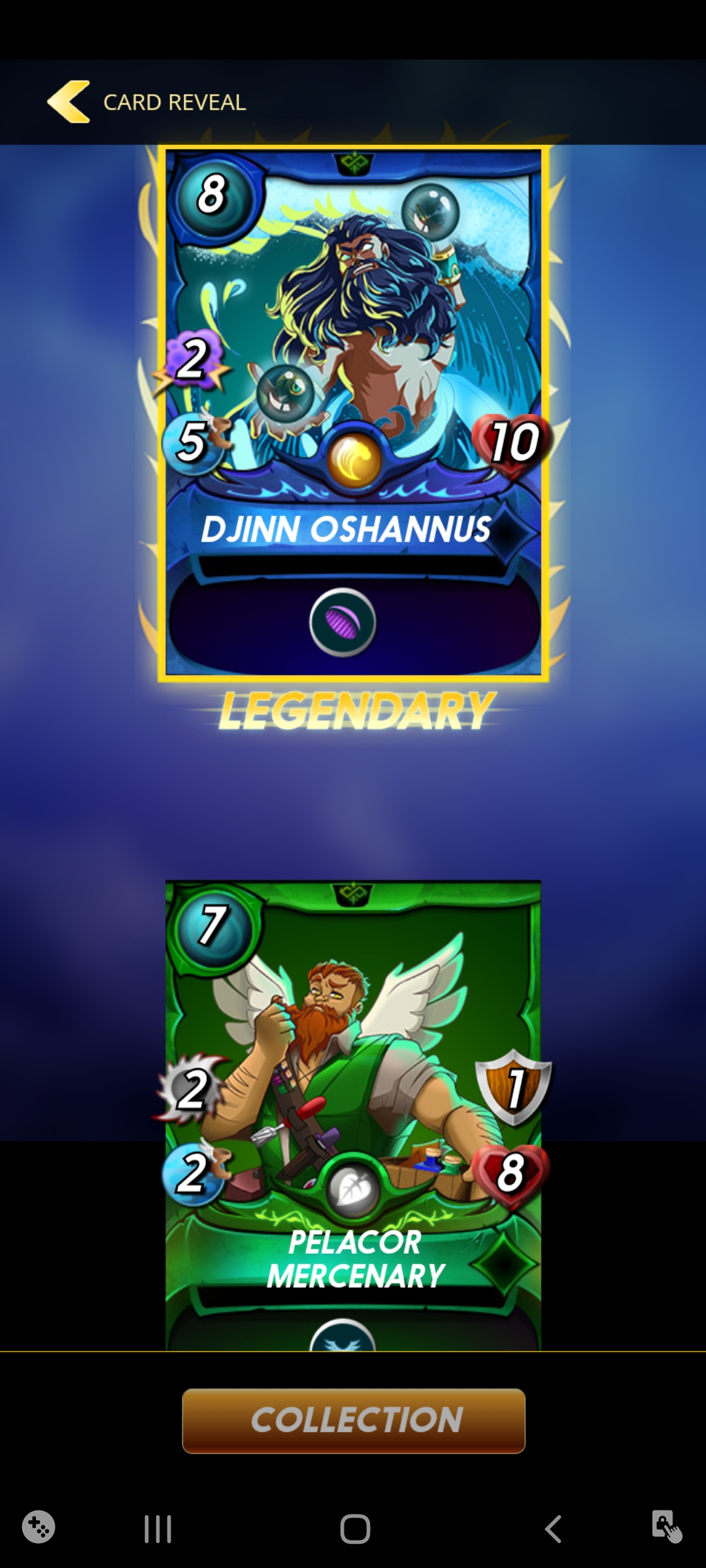 I love Djinn Oshannus. He has High Health and is Magic (love using Melee and Magic). He will definitely be put to good use.