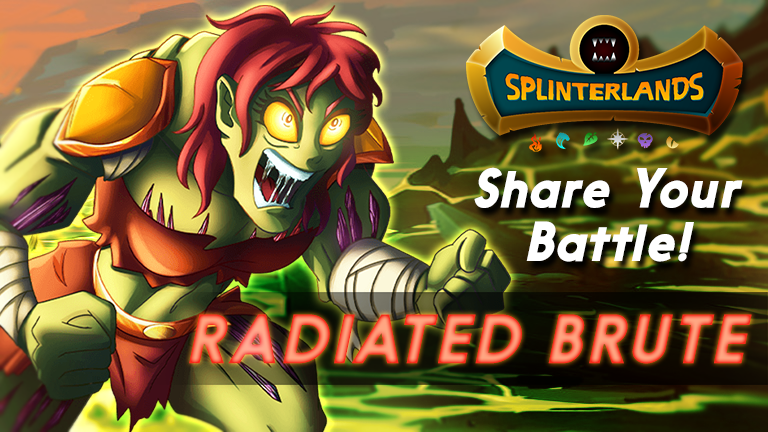 This is my Third entry into the weekly battle challenge. Battle Link Here https://m.splinterlands.io/#/battle/game/process/sl_2c3bbefeb126f6b0ef6db098e84197be
This week, is a tricky one for me as I use Fire all of the time, but never choose Radiated Brute. I have no idea why I don't either.
With his Reach ability, he would be pretty valuable when the battle has certain advantages, such as Melee only or Everyone has the same Health. I do not own him, or rent him, so I am using a LVL 1.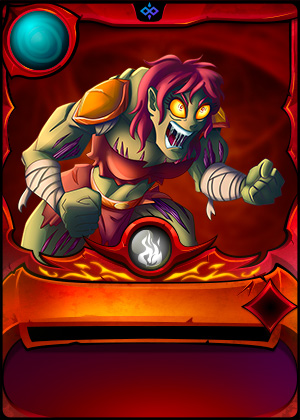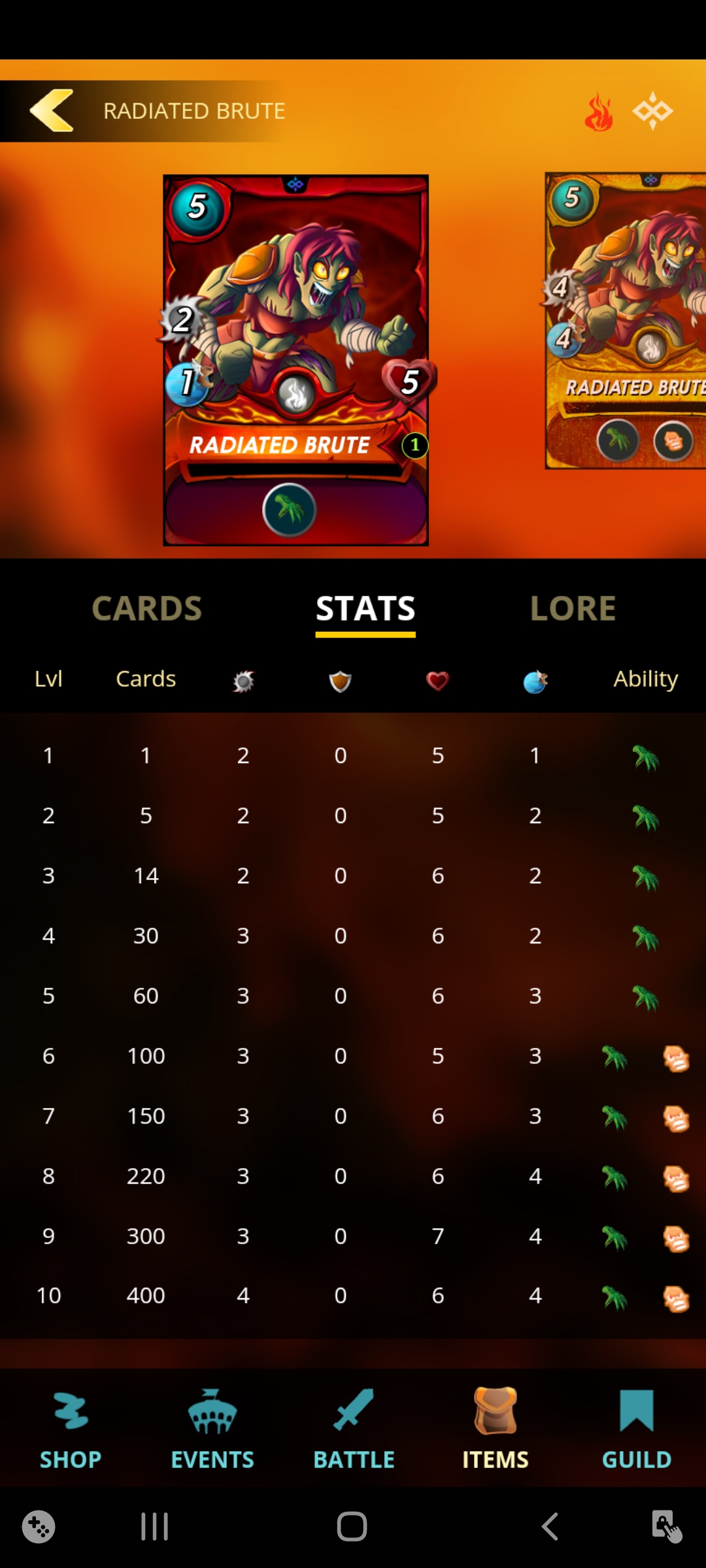 Costs 5 Mana to place, with 2 Attack and 1 Speed. He has 5 Health as you can see in the photo. With the Reach ability you can attack from the Second Position.
On to the Lineup!
For Summoner, I used Tarsa for the +1 to Attack and Health.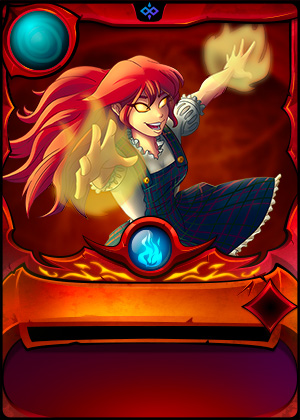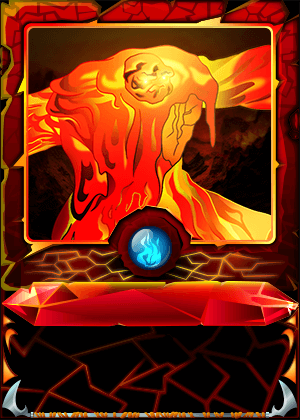 In First Position, I chose Living Lava. I chose him because he is considered a Tank with 2 Amor and 6 Health. Tarsa's boost gives him 4 Attack and 7 Health. With 1 Speed and the Shield ability, he felt like a good fit in First.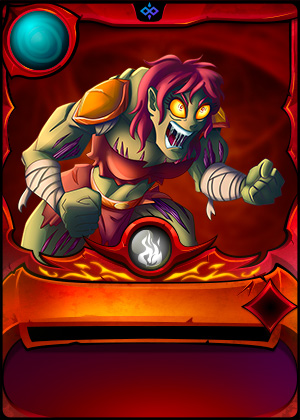 Second Position is the Star of the show. Radiated Brute. He has 3 Attack and 6 Health with Reach and 1 Speed.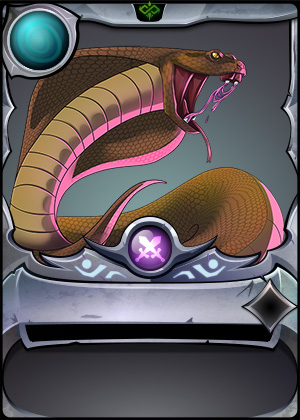 Last Position is Uraeus. He has 2 Attack, 2 Speed. With the Sneak ability, he is best suited in the back and only has 1 Armor and 3 Health.
On to The FIGHT!
ROUND 1: Saw the death of Mr. Chicken!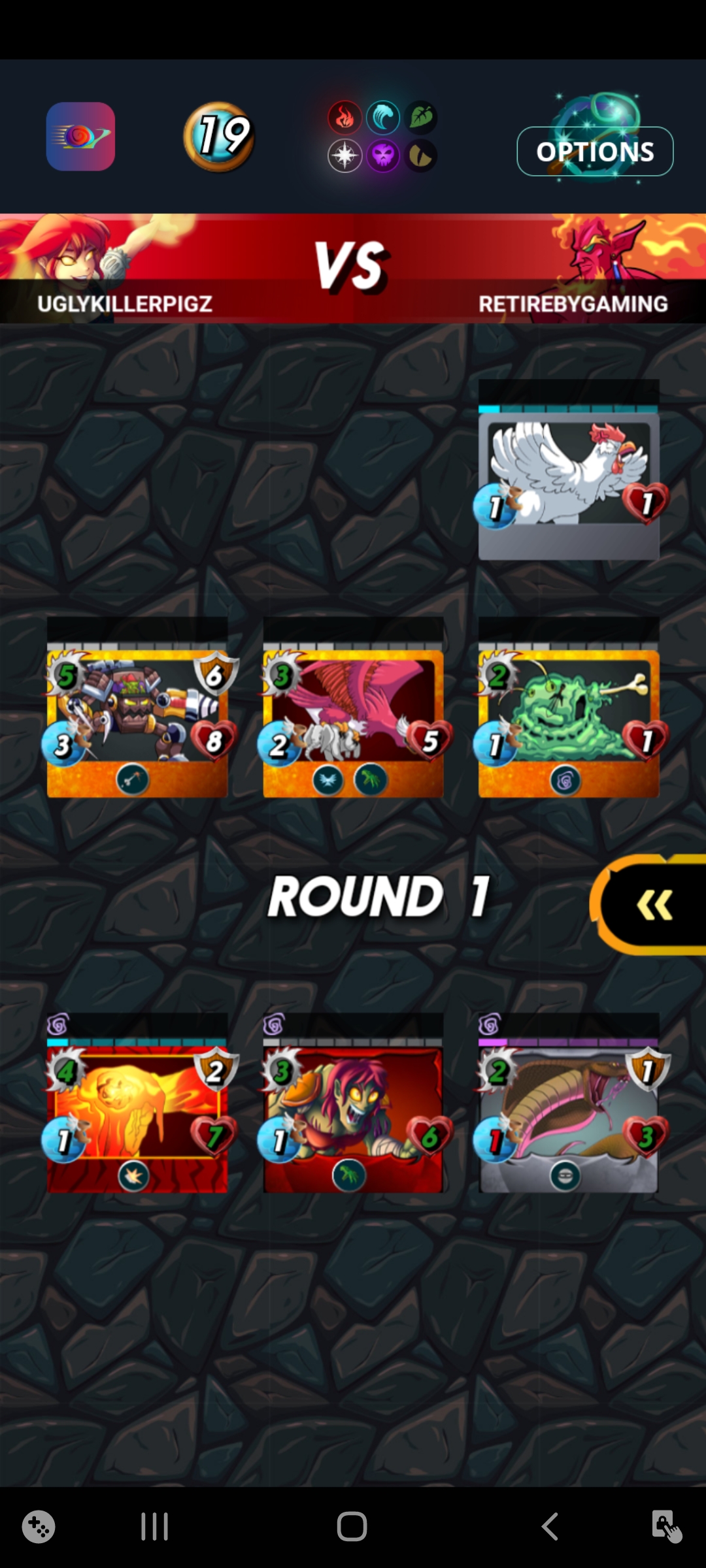 ROUND 2: Death of Creeping Ooze.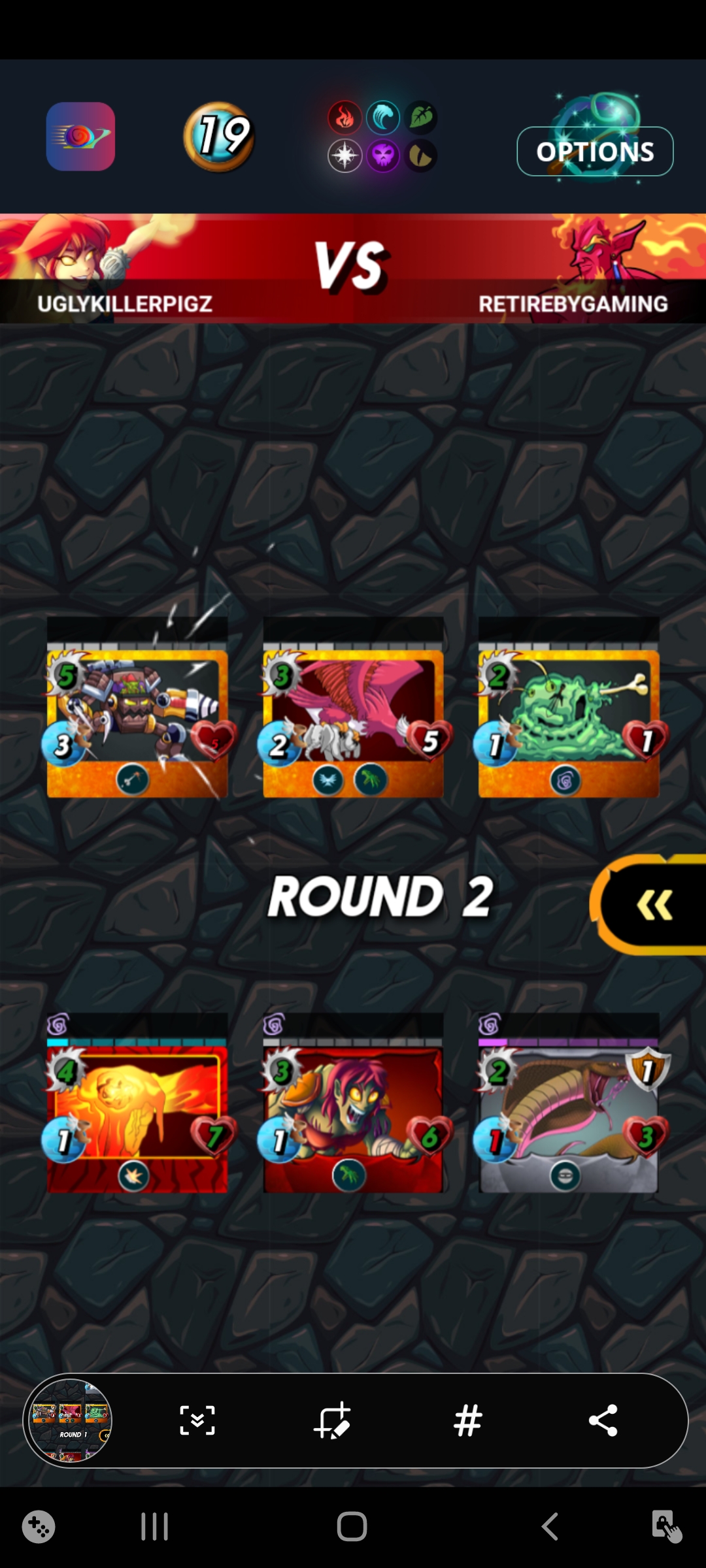 FINAL ROUND!
I killed the remaining 2 enemies.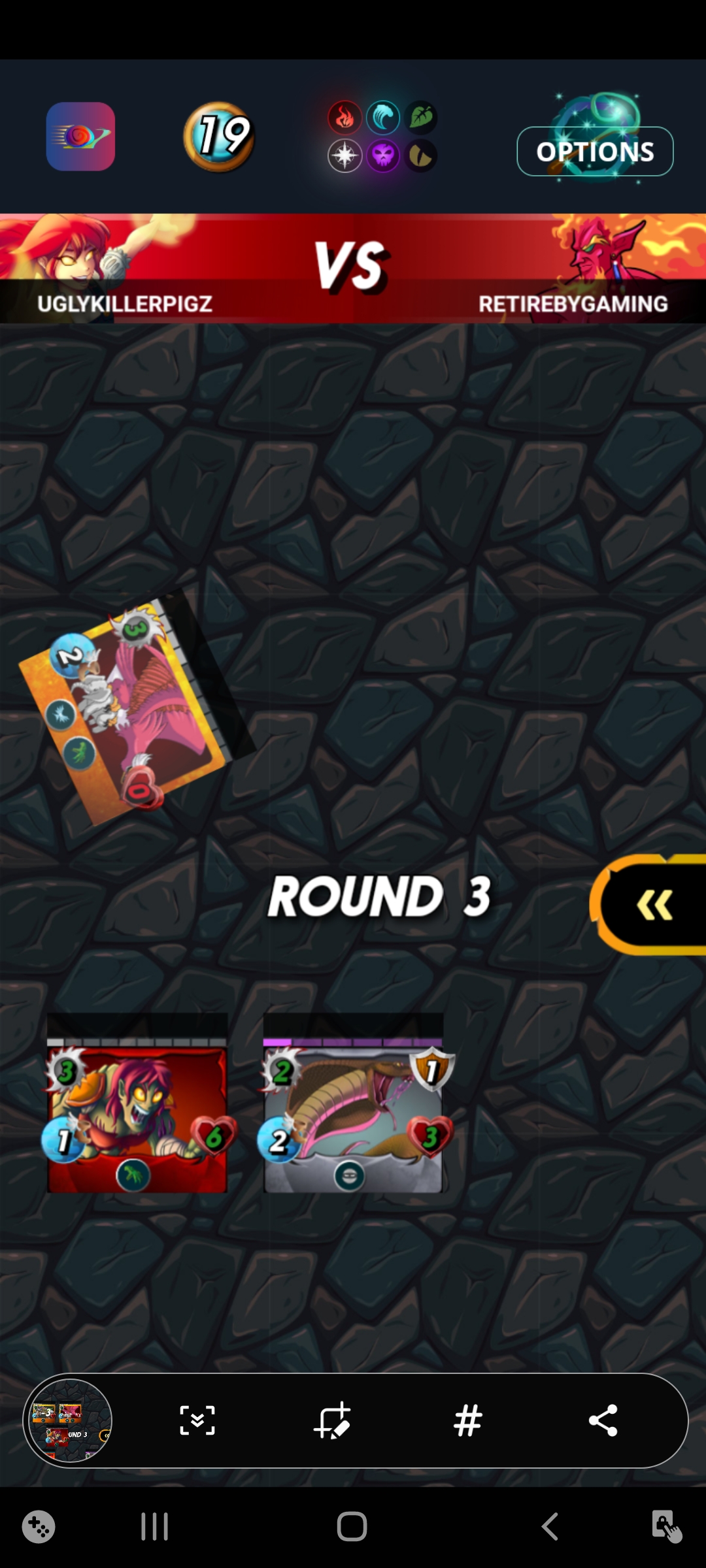 It was a very fast match. The Advantages of the Battle helped with my slower speed Characters getting boosted with an increased chance to dodge and being able to hit first.
WOULD I USE HIM AGAIN?
Absolutely, given the right circumstances.
That is it for now. Thank you for checking my post out!