Have you already heard of Splinterlands the TCG based on the Hive-Blockchain? If not, than this might help you get a first insight!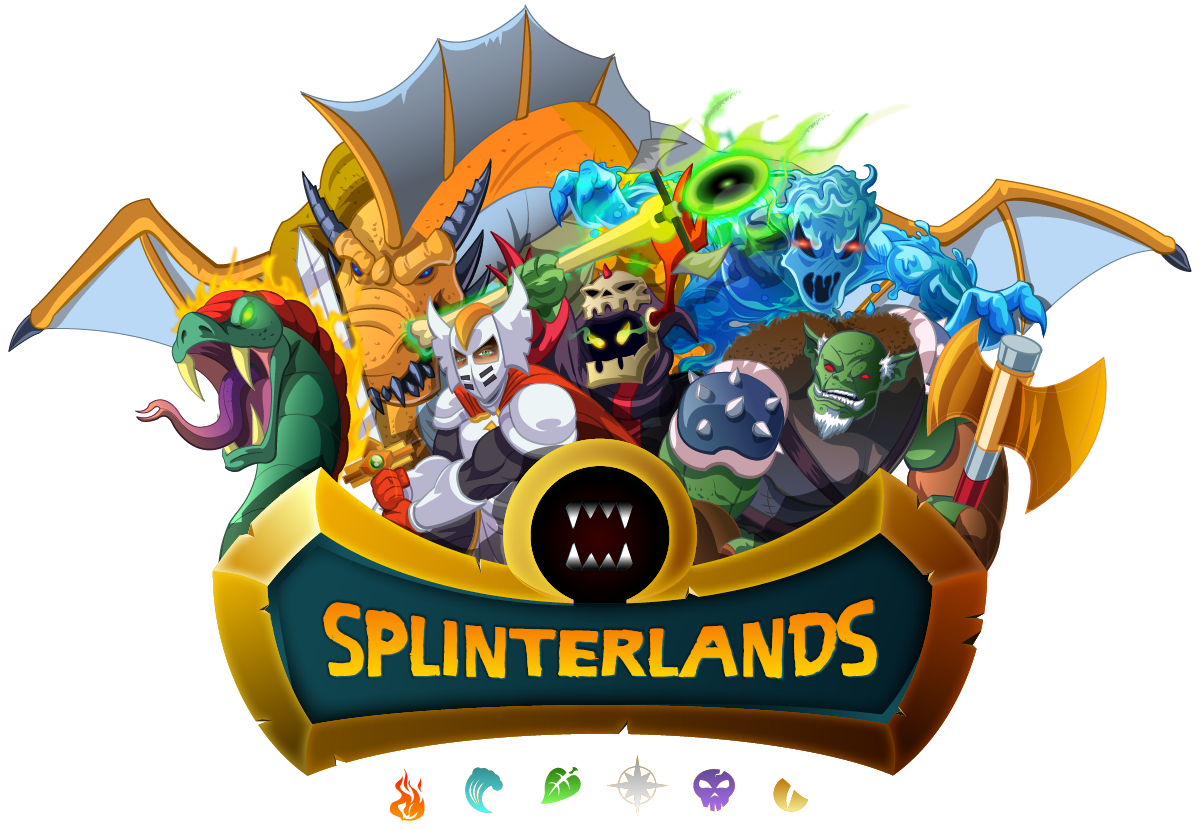 This post is part of the Splinterlands Social Media Challenge started by @splinterlands introduced in this post


What is Splinterlands?

Splinterlands is the next generation of collectible card games. It allows players to collect, trade, and battle with provably scarce digital collectibles with real world value.
Every battle is a unique challenge that consists of dynamically created combat rules, a timed team building session, and the battle itself. Splinterlands combines the collectability and resale value of physical card games with the convenience and speed of a digital game.


How Do I Get Started?
If you already have an account on https://hive.blog/ all you need to do is to go to https://splinterlands.com/ an start playing.
Otherwise, you need to create a free account.
The base game is totally free. To compete in ranked maches you need to purchase the Summoner's Spellbook for 10 USD. The Rest of the game is totally free and additional cards can be purchased (or traded) with the ingame currency Dark Energy Crystals (short DEC).
You also - of course - can purchase booster packs like in every other serious TCG. One pack costs 2 USD and is compared to similar game squite cheap.


How Does It Look Like?
If you have ever played a TGC like Heartstone or Magic then you will feel quite comfortable from the get go.
NOTE: I am still in an early stage, therefore my card decks are not yet that powerfull compared to high rank players.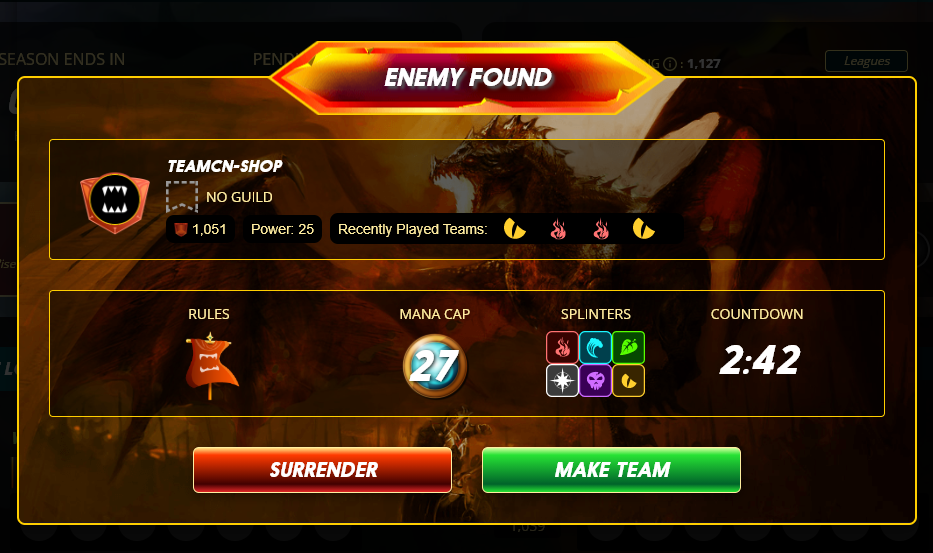 When starting, you will get matched with players in your league.
This will also define if there are any off-standard rule sets like deck limitations. Also the Mana-Cap - means, the amount of cards that you can use for this round - changes. This avoids that people play the same card deck over and over again. A nice touch imho.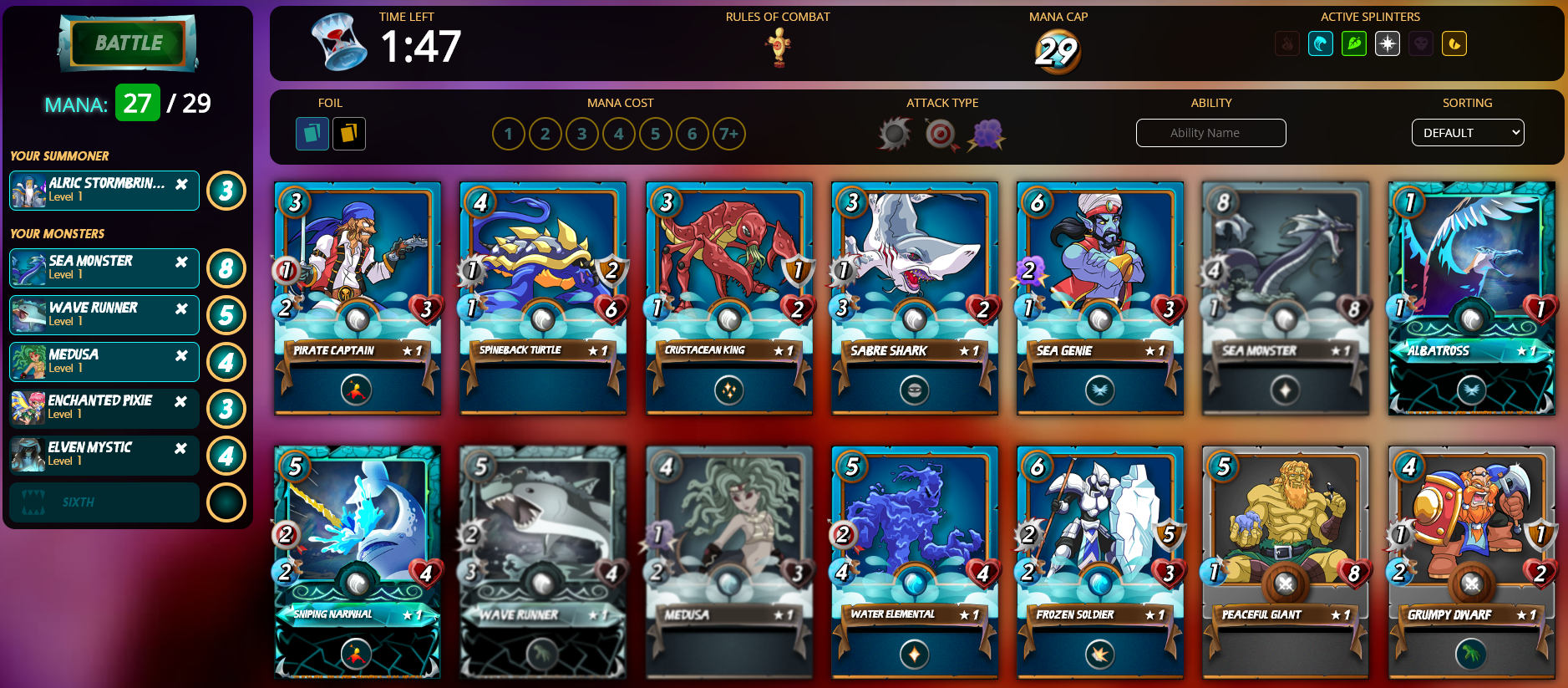 After that, you build your roster.
Unlike in other TGCs you define you battle line at the beginning of the match which can not be changed during the battle any more. Usually you pick a more tanky monster in the front position and place your ranged units in the back.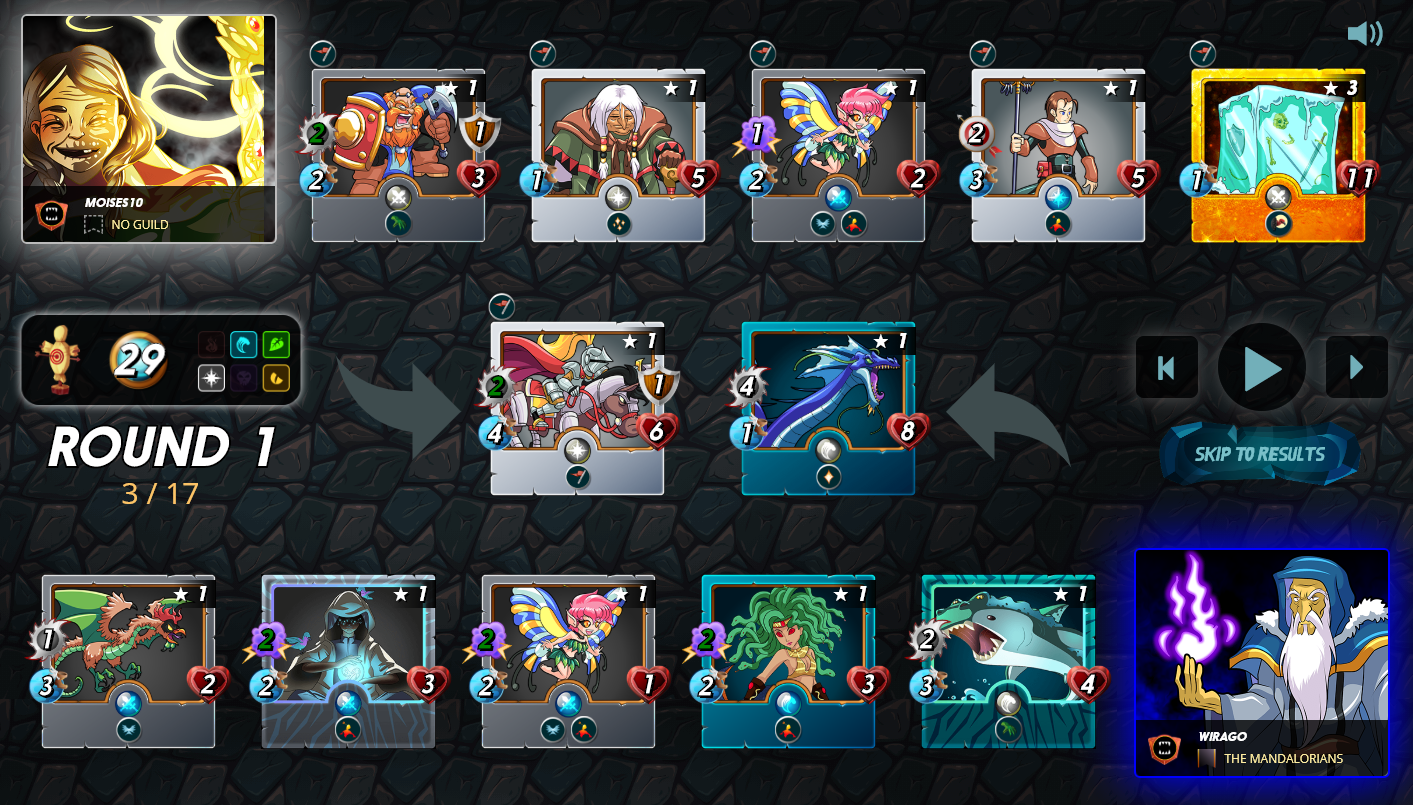 The battle itself runs automated. You can skip it if you want to or watch your deck destroying the enemy.
Each monster has its strengths and weaknesses which can be reinforced by picking the right summoner (the big card on the right). The summoner grants various buffs (or debuffs) which affect all your cards on the table (or the enemy cards).
In this round I picked Alric Stormbringer who buffs the magic attacks of my monsters. In this case the three middle cards.
And if everything is running accouding your plan, then you get a sweet victory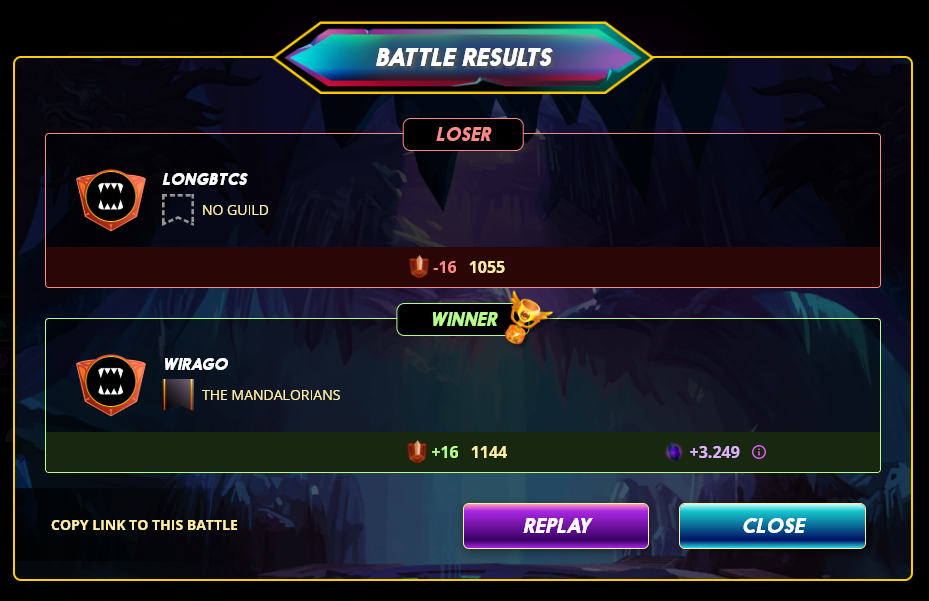 What Else?
Every 2 weeks a new season starts. During the season you try to climb up the ladder to higher ranks - and higher leagues. The better the league at the end of the season the better the rewards you earn.

In addition there is a daily quest which usually wants you to win 5 mathches with a specified element.


Today I had to win 5 battles with the
Death
element.
One reward chest awaits you for completing this task. This chest includes a card or one of the available potions that give special bonuses when opening packs.

That's all for now.
I hope I could give you a short insight on this rather addictive TGC. I especially like the fact of pre calculated rounds. Yes, it may lack the depth of Magic - The Gatehring but it is a perfect alternative for a quick but not yet over simplified card game.
And if you're lucky enough to get one of the high value cards, you even might get more out of it.
Good luck in getting one of those ;)