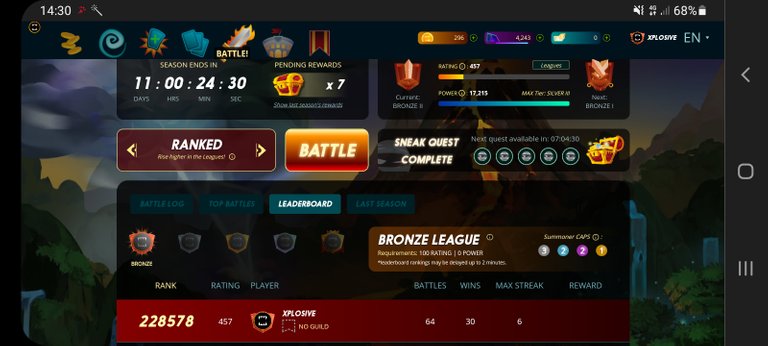 I played 64 battles in the current season so far, and I won 30 battles, so a little bit less than the half of it. A few people told me that we are in the beginning of the season, and currently the higher ranked players are fighting their way up on the Leagues, and this is why the game is currently much harder than usual. Considering this, currently the 46.87% win rate is probably not so bad from my side. There are almost 12 days left from the current season. I am currently in the Bronze II League. Hopefully I can reach and finish the current season in Silver III.
I am trying to put the time and the effort into the game. I also hope that I will earn some valuable and/or useful cards at the end of the current season. The rewards in the last two seasons were not so good. Actually they were quite bad (no rare or better cards, just/only a few common cards, and alchemy/legendary potions). And I heard similar results from other players, so I really hope that the game will give something good this time. We will see almost two week later.
Good luck and have fun.