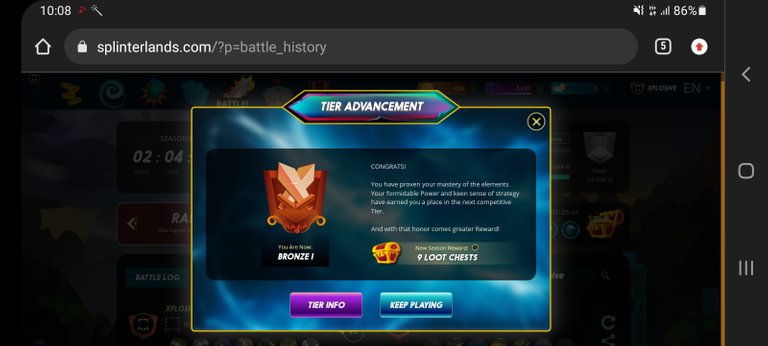 To be more precise, I reached the Bronze I League in the morning, then I quickly fell back to the Bronze II League, then I reached the Bronze I League again. I am currently barely above the Bronze I League. I played 177 battles in this season so far, and I won 85 battles, so my current win rate is 48.02%, which is close to the average (50%).
The current season will ends in less than two days. There is still some time, so I still have the chance to reach the Silver III League.
Either way, I really hope that there will be at least one good card in the season end reward chests this time. The rewards for the previous two seasons were nearly useless and worthless.
Good luck and have fun.