Greetings dear Hivers!!! Triz here!!
This time for week 191 of the #splinterlands contest I wanted to dare a little, well, maybe more than a little 😁😁😁... And this for two reasons, the first was that I wanted to get out of my zone comfort and use palettes and styles different from the one I am used to working on my works, I even made a sketch, which took me hours to make a decent line... Being used to something and suddenly wanting to change is something is relatively difficult and I noticed that when I made my sketch in a different way.
The second reason and no less important 😋 is that this time I deviated from the path to make an original character... A personal idea that for me would be an incredible card... Something strong but with some disadvantages so that it would not be indestructible ... and so, after a few hours thinking about what it would be like and what it would do, this challenge began.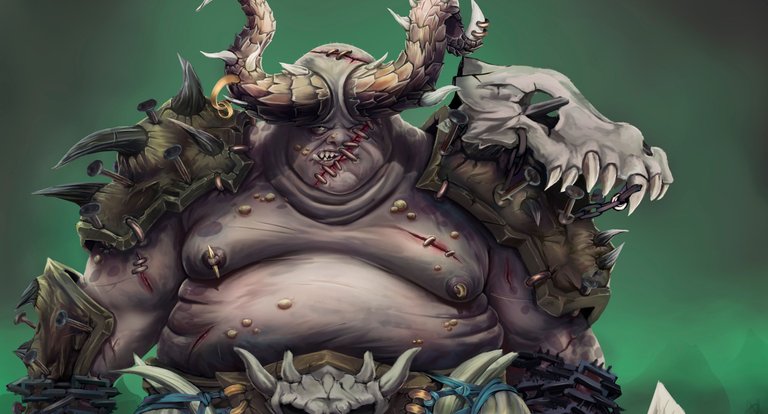 If you had already read my contest post before, it's no secret to anyone that my favorite Splinter is the one of death... So this was the first thing and actually the only thing at that time that was clear to me 🤣🤣🤣 and then everything else started. Below you will see the process of how the idea came out and how I added the things that were left in the end.
I thought of a somewhat rough character, rustic but with a lot of physical strength whose habitat, a little polluted and with poisonous gases for any "normal" human, would be imminent death, but this character only strengthened him and one could even say that he was transforming living his whole life there.
Some of its disadvantages would be how slow it is due to how heavy it is. Also, since he is already inflicting pain he gradually weakens as he fights. So if you use it you must be a little careful since little by little it loses life points.
Now, what do you think of this character, would you change anything? Tell me what you think.

I will leave some images of the process from the beginning to the end😁
---
1️⃣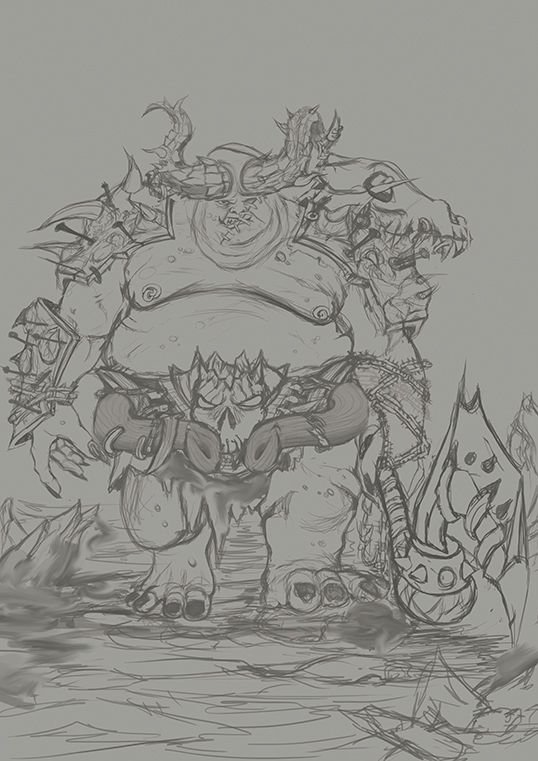 For step 1 as I had already said, I spent some time thinking about what to do and after I had a clear idea I started to draw with simple lines how I wanted the position and then I started to sketch and give life to the character.
-.-*
2️⃣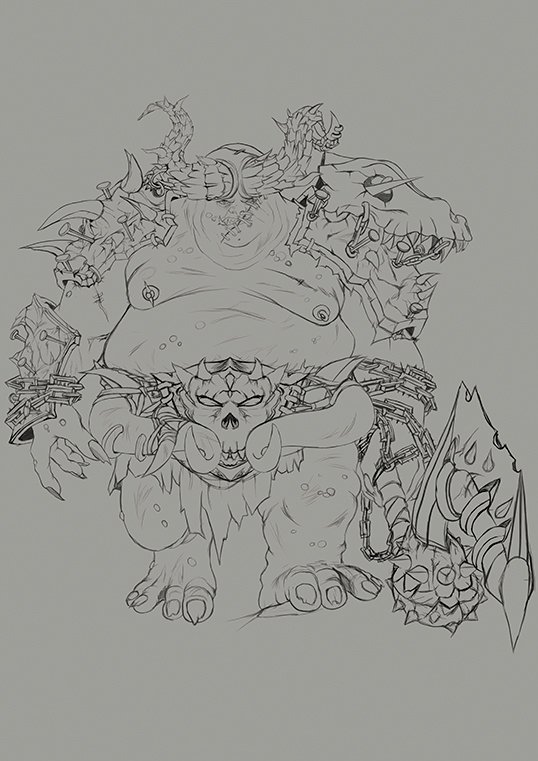 In step 2 and after having everything ready and being fine with what I had I started to clean up my sketch... as I mentioned above, this took me quite some time since I'm not used to do lineart.
-.-*
---
3️⃣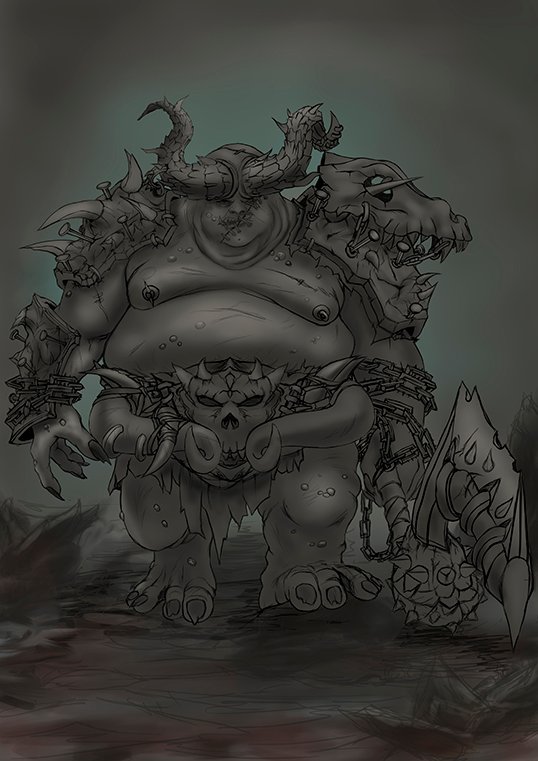 In step 3 I worked in grayscale to give me an idea of how it should look like.
-.-*
4️⃣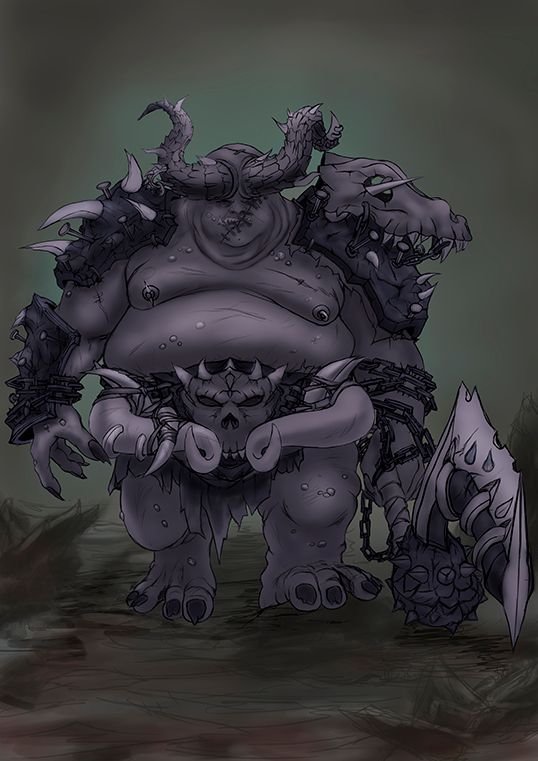 Here I gave my character a base to start painting.
-.-*
---
5️⃣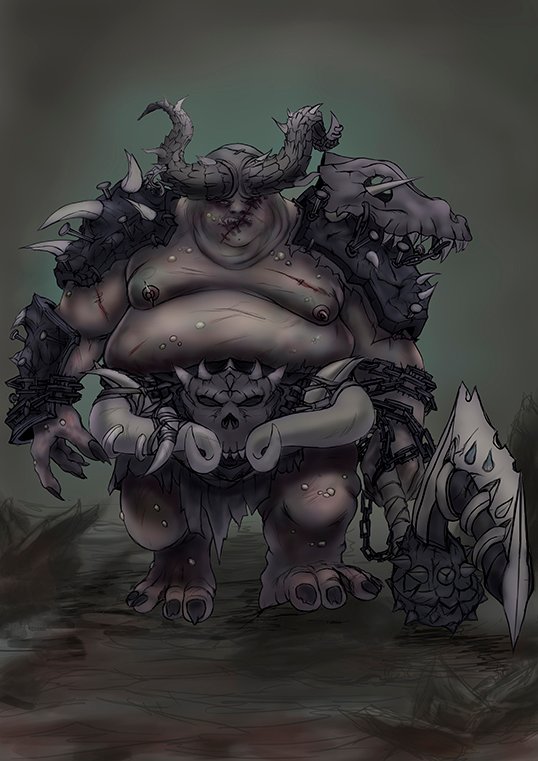 In this part I worked on the skin and added a base to the armor, skin, horns and other details.
-.-*
6️⃣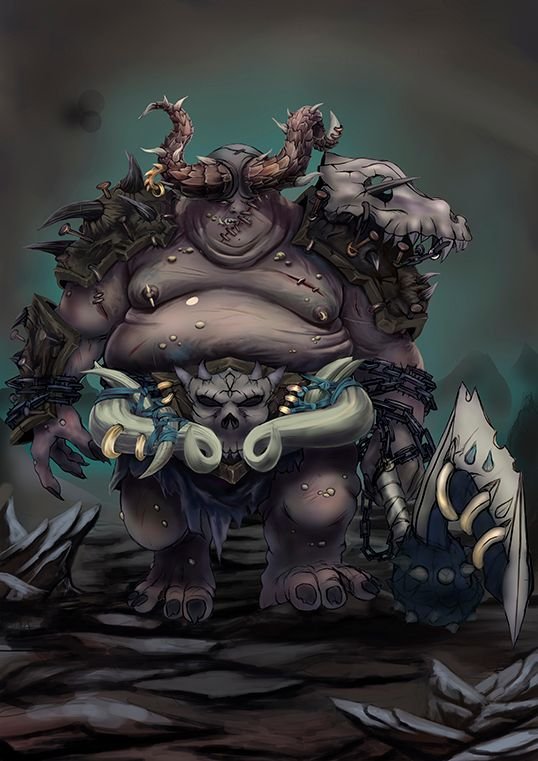 In this part I was detailing the whole character and working lights and shadows as well as detailing the background.
-.-*
---
7️⃣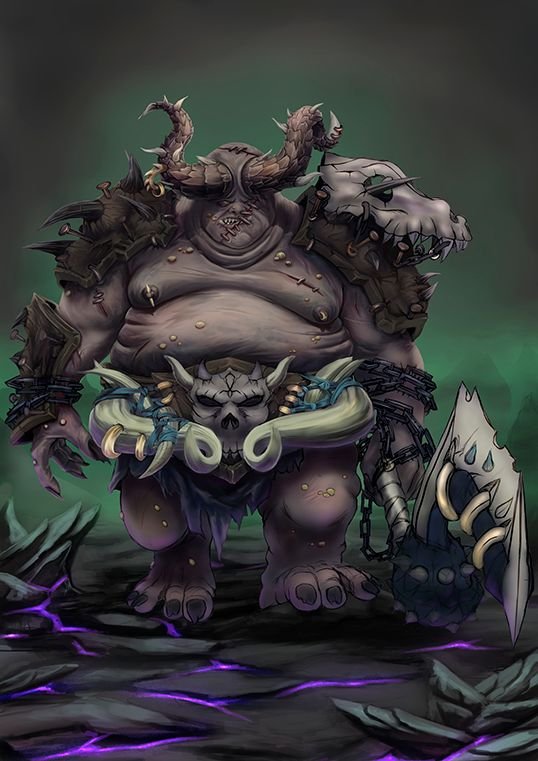 Here I worked small details and added some grooves to the ground where a purple light comes from to serve as a backlight.
-.-*
8️⃣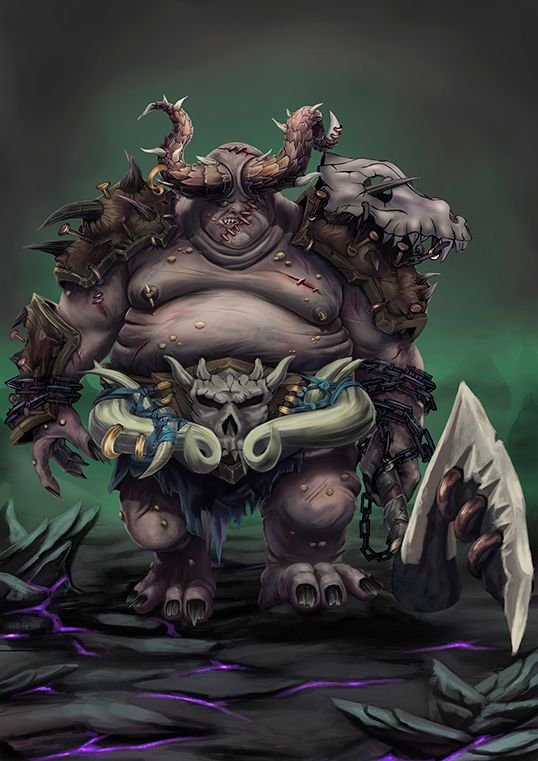 And here I detail each thing better, including the weapon in his hand and just a few details to be finished.
-.-*
---

This is the end 😁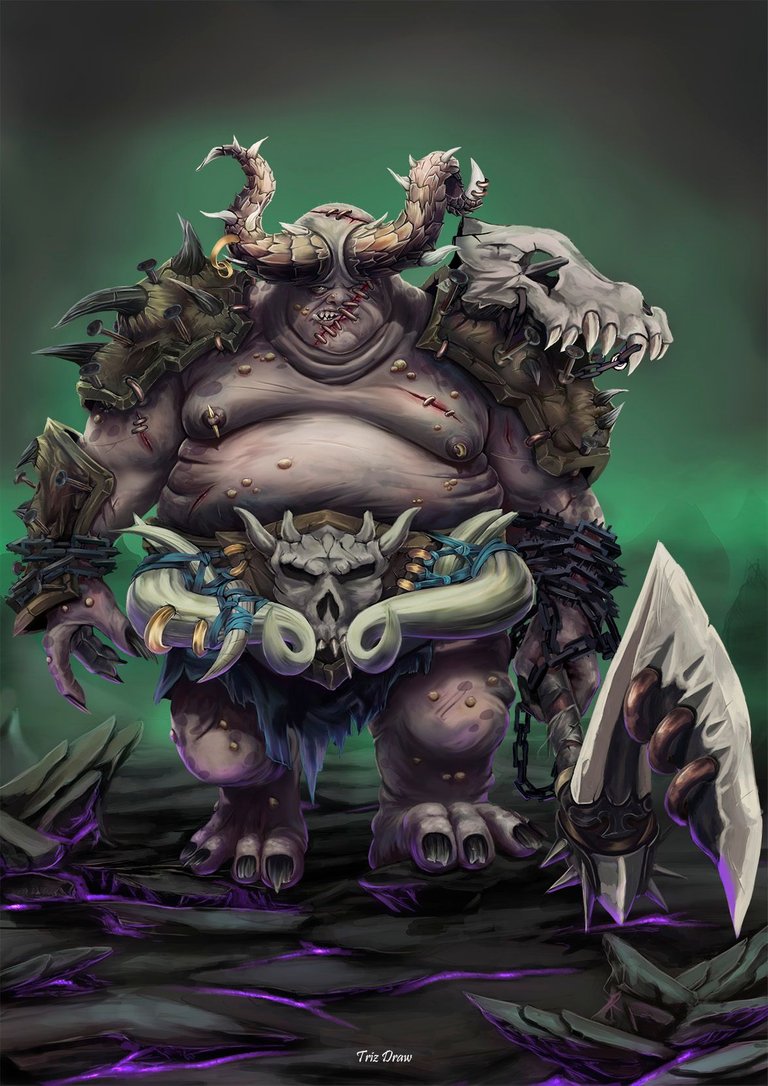 -.-
---

These are the last drawings I uploaded on hive😌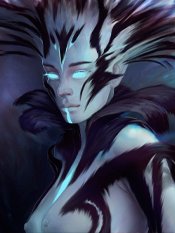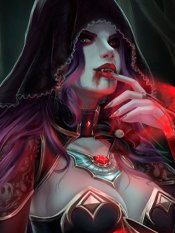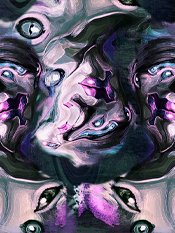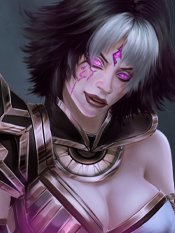 ---

---
Tell me, what did you think of all this? I would love to know your opinion.

Ohhh And if you have reached this point, I thank you very much for taking the time to read me 🤗🥰😉.

See you soon Hive 😏!

---