Hello there,I hope you're having a good day. since you're about to read about Nigeria, I would love to gist you a little about Nigeria's recent milestone.
Actually it's two, first one is Nigeria has just launched Air Nigeria. ✈️🥳
Second is, the Air Nigeria airline has just one plane🤣.
End of gist.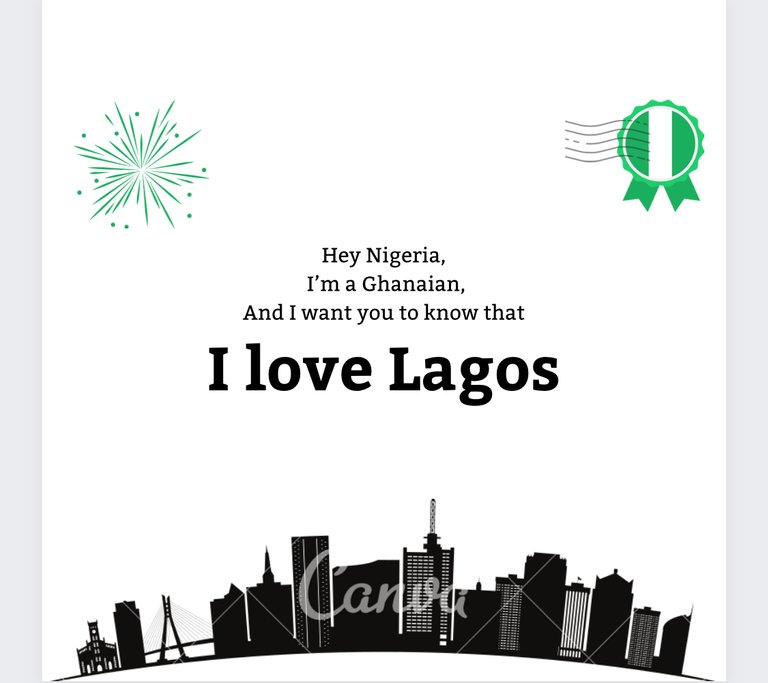 I want to live in Nigeria, precisely Lagos and more precisely Lekki. You may be wondering why Nigeria? Why even Africa in the first place?
Well, as you may or may not have known, I'm a Ghanaian and I live in the northern region of Ghana. Ghana is very much like Nigeria. It's safe to say Ghana and Nigeria share more similarities than differences.
Apart from stable electricity and a better jallof rice, Nigeria can arguably gloat of having a more (better) of everything Ghana has (people, land, money, music, and terrorists), well excluding a good looking president, in that context, we can both settle diplomatically for a draw 🤝
Anyway back the topic. I would love to live in Nigeria for one reason, discomfort. I'm at a point in my life where I feel being comfortable is the biggest hurdle that is keeping me away from reaching my highest potential. I feel very comfortable living here in Ghana, a pleasure that I believe I do not deserve. Confort at this point in my life is my biggest enemy.
I would like to leave my comfort zone to a place that conditions will discipline me enough punctually and consistently do whatever is required of me to succeed and not just what I feel or when I feel like doing it.
I understand this may sound eerie but trust me if you live a second inside my head, I would understand what I'm trying to say.
To be very clear, I'm not just interested in living in Nigeria, I'm very much interested in living with Nigerians. Over the years through my social me experiences especially with twitter, I've grown fond of the contemporary Nigerian youth. The level of grit, resilience and determination they've demonstrated over the years is phenomenal.
I'm very aware that living in Nigeria and living among Nigerians is not all that rosy, I'm aware that there are certain black sheep among the resilient Nigerians and I'm very prepared for the hustle.
---
This is my entry to this week's ecency-star writing contest