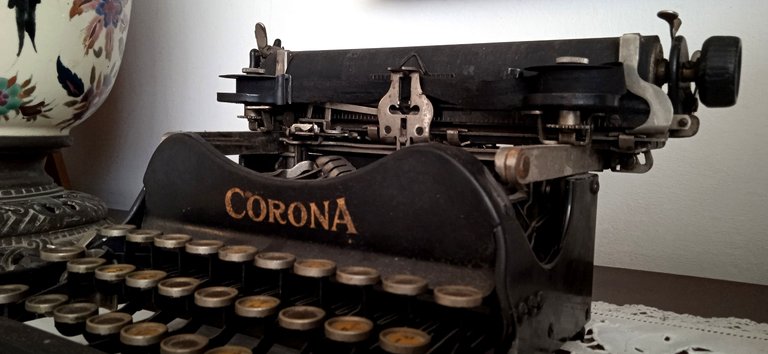 Hola familia de #Hive. Hoy les hago llegar un poema dedicado a mi máquina de escribir: una mini Corona portable, de 1917.
CORONA
La soledad acompañaba tu historia,
en ese garaje gris enmohecido por la humedad y el tiempo.
Tocaste mi sentir y,
pude sacarte de ese lugar,
condenada al olvido.
Naciste en Nueva York,
con más de un siglo de vida,
dando tus letras al mundo.
Cuántas letras de amor,
Cuántas vivencias y desamores,
habrán brotado de tu ser.
Nadie lo sabrá jamás,
es tu mayor tesoro,
encofrado en tus memorias.
Ahora no estás sola,
tienes a una familia,
que te abrió sus puertas,
para que brilles con respeto,
en la eternidad de la vida.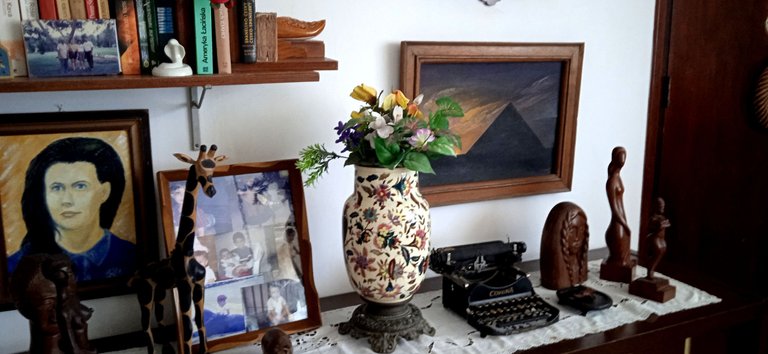 ---
ENGLISH VERSION
---
Hello #Hive family. Today I am sending you a poem dedicated to my typewriter: a mini Corona portable, from 1917.
CROWN
Loneliness accompanied your story,
in that gray garage moldy with humidity and time.
You touched my feelings and,
I was able to take you out of that place,
condemned to oblivion.
You were born in New York,
with more than a century of life,
giving your lyrics to the world.
So many love letters,
How many experiences and heartbreaks,
will have sprung from your being.
No one will ever know,
is your greatest treasure,
shuttered in your memories.
Now you are not alone,
you have a family,
who opened their doors to you,
so that you can shine with respect,
in the eternity of life.

Fotos de @abrunet. Tomadas desde un Xiaomi Redmi 9A | Photos by @abrunet Taken from a Xiaomi Redmi 9A