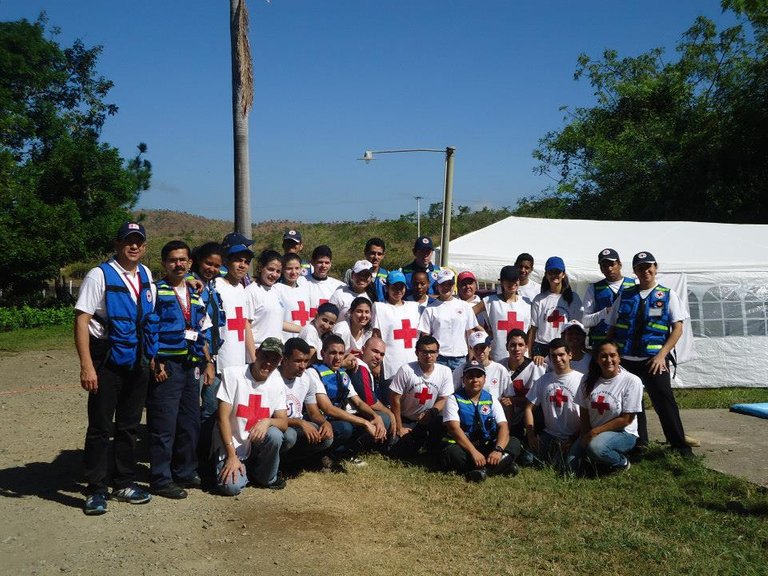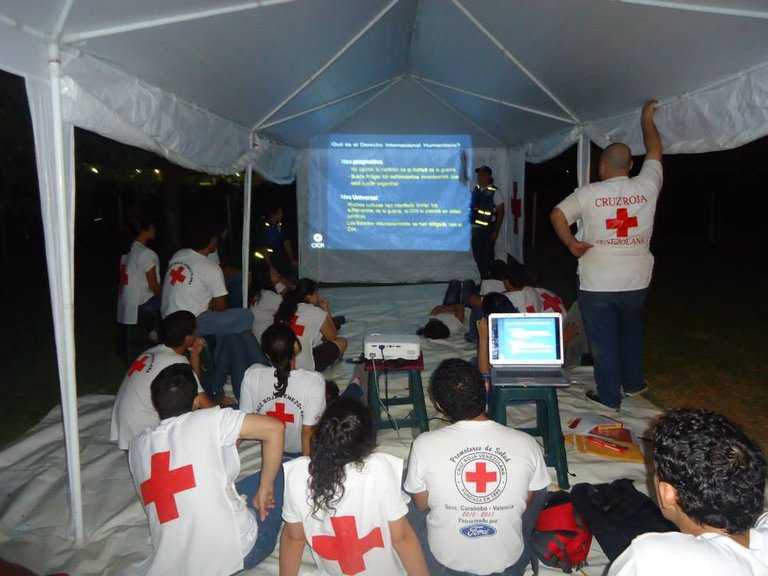 En esta oportunidad les contare como fue mi paso por la cruz roja de Venezuela, donde estuve participando en diversas actividades; pude ayudar a una comunidad de bajos recursos, envolví regalos y útiles escolares para niños necesitados, y entendí como se organiza la cruz roja, los principios que siempre, si… siempre, en cada reunión definíamos los 7 principios universales e la cruz roja: Universalidad, Neutralidad, Imparcialidad, Humanidad, Universalidad, Independencia, y Voluntariado. En si la cruz roja, no discrimina tu tendencia religiosa, ideología política ni tu color de piel, están dispuestos a ayudar a quien lo necesite y en momentos de mucha tensión incluso.
In this opportunity I will tell you about my time at the Red Cross in Venezuela, where I participated in various activities; I was able to help a community of low resources, I wrapped gifts and school supplies for children in need, and I understood how the Red Cross is organized, the principles that we always, yes... always, in each meeting we defined the 7 universal principles of the Red Cross: Universality, Neutrality, Impartiality, Humanity, Universality, Independence, and Volunteerism. The red cross does not discriminate against your religious tendency, political ideology, or skin color. It is willing to help anyone who needs it, even in moments of great tension.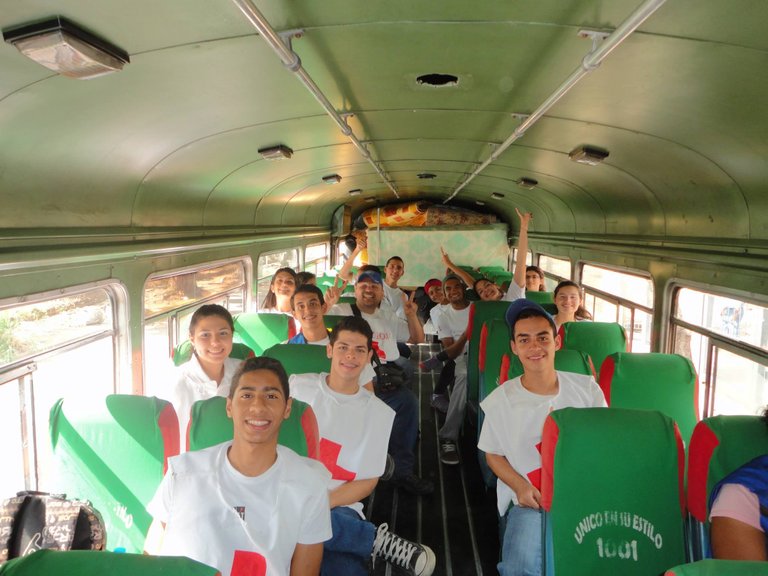 Tengo recuerdos de acampar para aprender como enfrentarse ante situaciones adversas; tales como un desastre natural, alguna situación irregular donde hayan heridos. Aprender como se maneja una logística durante un concierto y del por que es importante la presencia de cuerpos de sanidad en eventos masivos.
También recuerdo algo en particular, durante una reunión nos hicieron pararnos y una persona tenia que saludar a todos los que estabamos parados, no entendiamos bien pues en esa época no se hacia mucho enfasi en el tema de prevención a nivel general en la población sobre lavarse las manos, nos dijeron.. "miren sus manos" y nos dimos cuenta que teniamos las palmas de las manos llenas de escarcha.. ahi entendi, que mucho ni nos damos la tarea de lavarnos las manos incluso cuando nos saludan.. eso fue hace aproximadamente 5 años.
I have memories of camping to learn how to deal with adverse situations; such as a natural disaster, some irregular situation where people have been injured. Learning how to handle logistics during a concert and why it is important to have medical staff present at mass events.
I also remember something in particular, during a meeting we were made to stand and one person had to greet all of us who were standing, we did not understand well because at that time there was not much emphasis on the issue of prevention in the general population about washing hands, we were told. "look at your hands" and we realized that we had our palms full of frost... there I understood, that we don't even give ourselves the task of washing our hands even when we are greeted... that was about 5 years ago.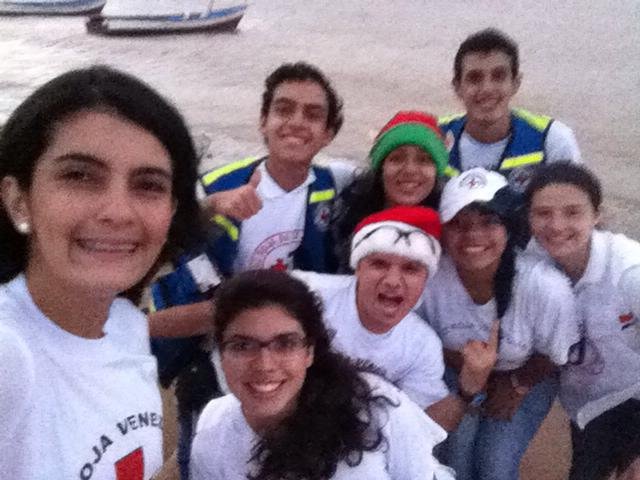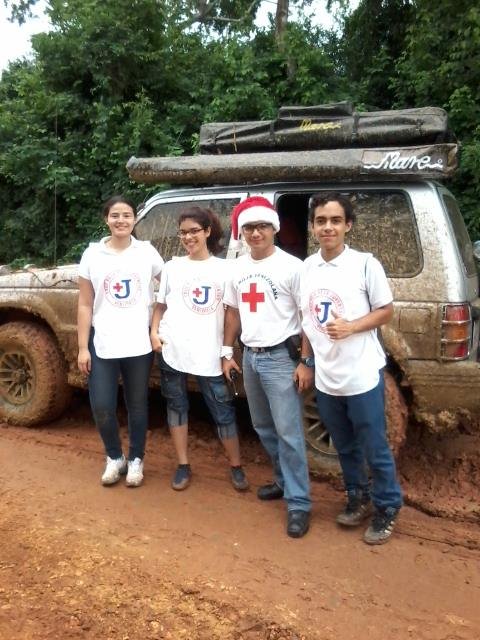 Yo forme parte como cruz rojista en la sección de juventud.. por eso mi peto tiene una "+J". incluso tuve que juramentarme como tal.. fue una experiencia que no olvidare y que explicare en su momento, a quienes me lo pregunten. empece haciendo los cursos de primeros auxilios en la cruz roja, para luego introducirme como voluntario yendo todos los jueves en la tarde a formar parte de reuniones sobre las próximas actividades a realizar entre ellas, las que conté y ayudar en fechas como diciembre en ir a entregar ropa, zapatos y alimentos a personas de la calle.
I took part as a red cross in the youth section... that's why my bib has a "+J". I even had to swear as such... it was an experience that I will not forget and that I will explain at the time, to those who ask me. I started by doing the first aid courses at the red cross, and then I introduced myself as a volunteer by going every Thursday afternoon to take part in meetings about the next activities to be carried out among them, which I counted on and helping on dates like December in going to deliver clothes, shoes and food to homeless people.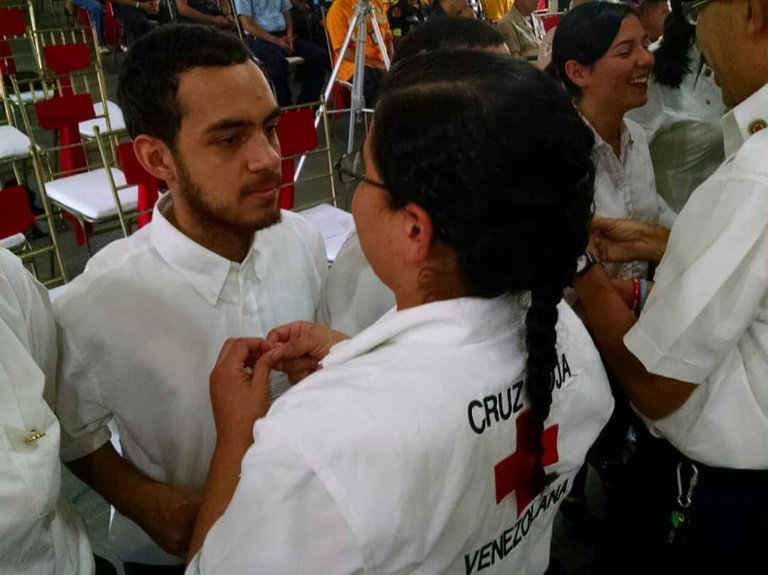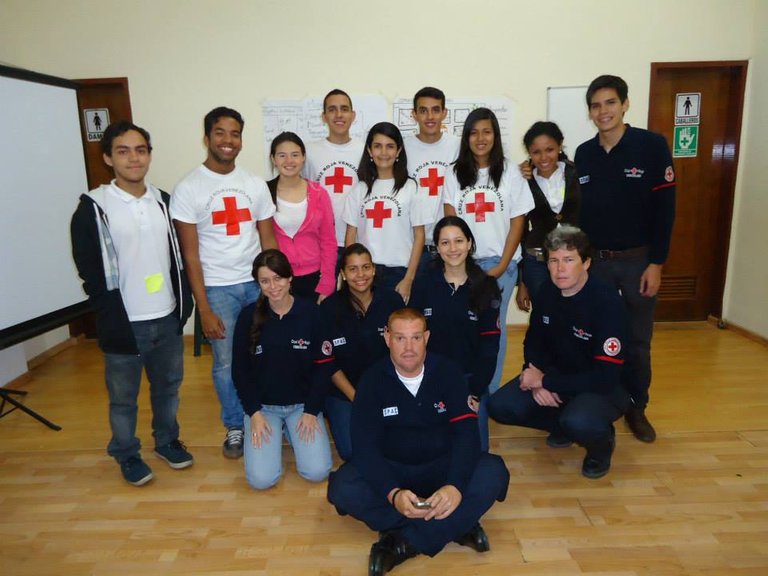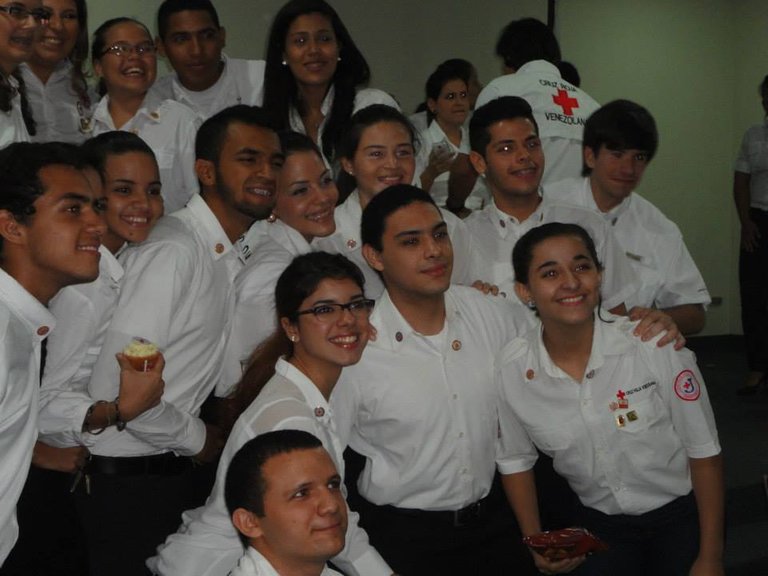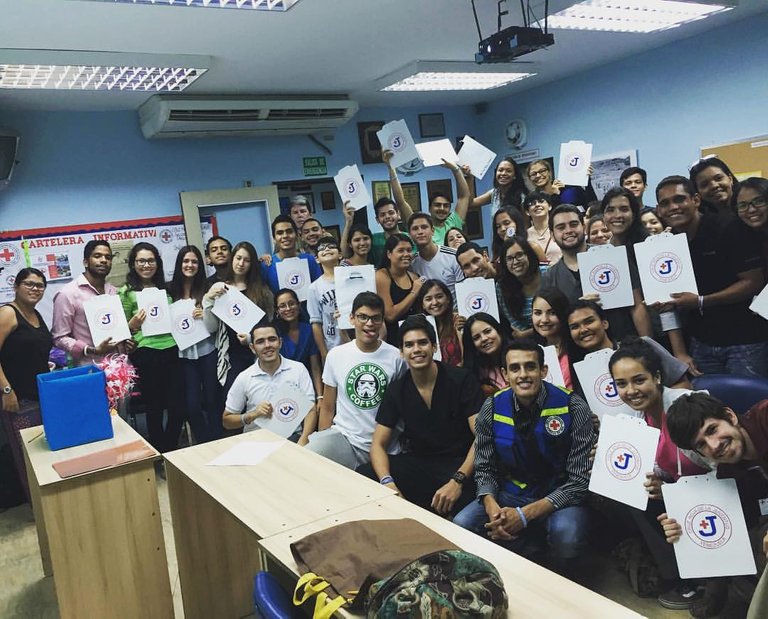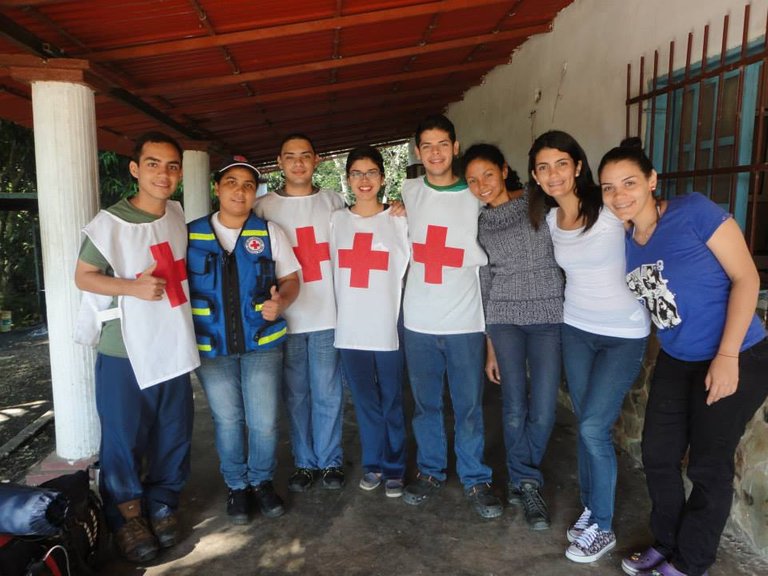 Muchisimas gracias por pasarse por mi post donde les escibi lo que pase por la Cruz Roja, los invito a colaborar al menos una vez en algo parecido para tener vivencias, espero que les haya gustado mi recuerdo (:
Thank you very much for coming to my post where I wrote about what happened at the Red Cross, I invite you to collaborate at least once in something similar to have experiences, I hope you liked my memory (: