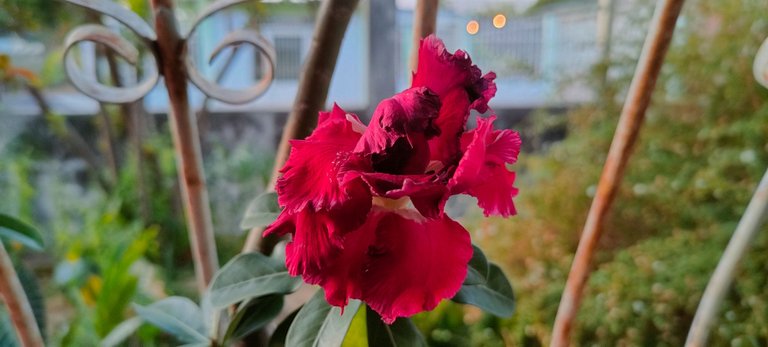 Tengo el gusto de presentarle a la C/Cervantes con un poema a la preciosa y exótica rosa del desierto.
La rosa del desierto o Adenium obesum, conocida como sabi star, kudu, rosa del invierno o rosa del desierto. Por acá, en Caicara del Orinoco crece con gran naturalidad en el calor aproximado de 30 °C.; ese es el calor natural que la planta necesita para su normal desarrollo.
I am pleased to present C/Cervantes with a poem to the beautiful and exotic desert rose.
The desert rose or Adenium obesum, known as sabi star, kudu, winter rose or desert rose. Here in Caicara del Orinoco it grows very naturally in the warmth of about 30 °C; that is the natural warmth the plant needs for its normal development.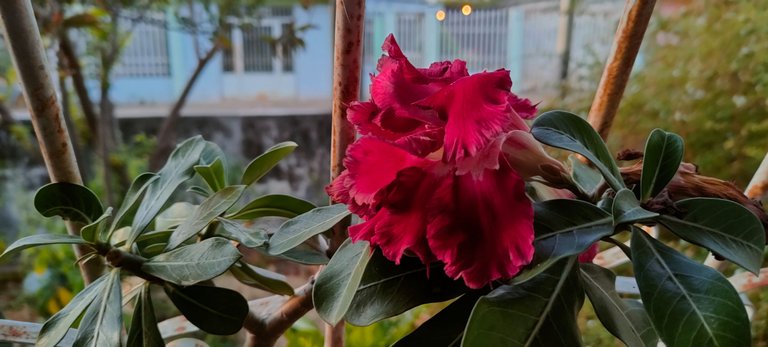 Tengo un nuevo hábito que me mantiene creciendo un proceso de emociones, cultivando en mi jardín planetario las rosas del desierto, compre tres y logre pegar cuatro por estacas.
Por el colorido de la floración de las plantas, expresan en sus pétalos colores fotocromáticos al hacer contacto diario con el sol. Ellas son plantas injertadas, por tanto, las mutaciones de las flores en cada floración surgen nuevos delicados e impredecibles matices.
Por ellas, tengo el gusto de leer y escribir su delicada y esbelta belleza.
I have a new habit that keeps me growing a process of emotions, growing desert roses in my planetary garden, I bought three and managed to stick four by cuttings.
By the colourful flowering of the plants, they express in their petals photochromatic colours when they make daily contact with the sun. They are grafted plants, so the mutations of the flowers at each flowering bring new delicate and unpredictable shades.
For them, I have the pleasure to read and write their delicate and slender beauty.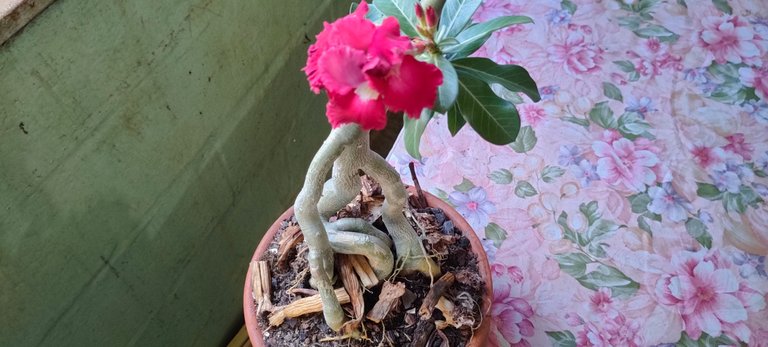 ---
---

Desde tu raíz surge la tierna rosa,
el soporte de tu sombrero,
Los brazos enterrados
con tu desnudez vigorosa.
---
Las piernas del haz bailan
con siluetas eróticas,
hacia el canto chamánico del pájaro.
---
Sostiene la esbelta y la lejana mirada
Sobre la frente, tu mano
Ofrendas tus pétalos al sol.
---
Encima de la reja
Eres la dueña del calor,
Me invade el alma
resplandeciente rojo
---
El susurro de un beso.
---
Marino ojo
tu profundo interior,
Me besa tu boca de arlequín
---
Trago tu savia melosa
del profético desierto,
Rosa del desierto.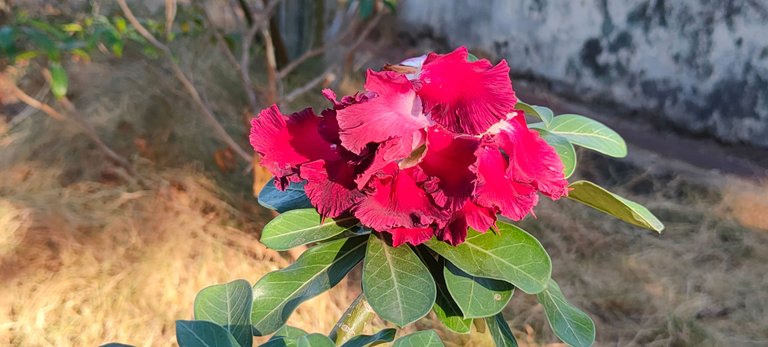 ---
E N G L I S H
From your root springs the tender rose,
the support of your hat,
The arms buried with
your vigorous nakedness.
---
The legs of the beam dance
with erotic silhouettes,
towards the shamanic song of the bird.
---
Holds the slender and the distant gaze
On the forehead, your hand
You offer your petals to the sun.
---
Above the grille
You are the mistress of warmth,
You invade my soul
glowing red
---
The whisper of a kiss.
---
Marine eye
your deep interior,
Your harlequin mouth kisses me.
---
I swallow your honeyed sap
of the prophetic desert,
Rose of the desert.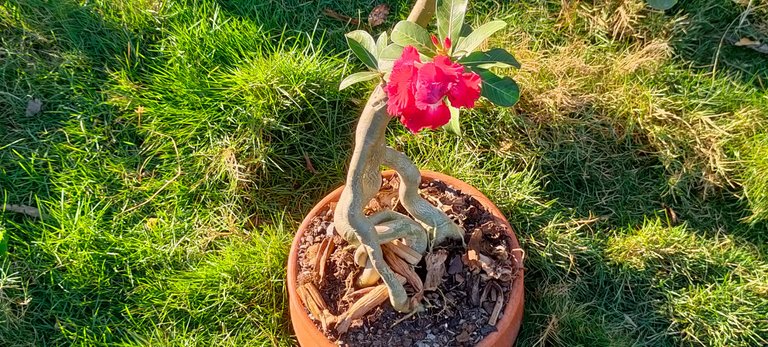 REFERENCIAS: Las muestras fotográficas tomadas con mi teléfono Realme Pro 7 son de mi propiedad patrimonial, con el apoyo de mi estabilizador Gimbal 1-Asix.
REFERENCES: The photographic samples taken with my Realme Pro 7 phone are my property, with the support of my Gimbal 1-Asix stabilizer.