filmaffinity.com
SINOPSIS
En el sigo XIX en alguna parte de Francia, unos amigos se convierten en rivales al enamorarse de la misma mujer. Henri de Regnier, un poeta de la época y Pierre Lou, un fotógrafo y escritor de erotismo, estos dos se pelean por la mano de Marie de Heredia. Pierre se va de viaje al extranjero cuando le escribe una carta a su amigo Henri diciéndole que cuando regrese, será una pelea entre dos hombres por el amor de una mujer, causando una decisión repentina en Henri. Pero aquí nadie se ha preguntado ¿A quien quiere Marie?

SYNOPSIS
In the 19th century, somewhere in France, friends become rivals by falling in love with the same woman. Henri de Regnier, a poet of the time and Pierre Lou, a photographer and writer of eroticism, these two fight over the hand of Marie de Heredia. Pierre goes on a trip abroad when he writes a letter to his friend Henri telling him that when he returns, it will be a fight between two men for the love of a woman, causing a sudden decision in Henri. But no one here has asked who does Marie love?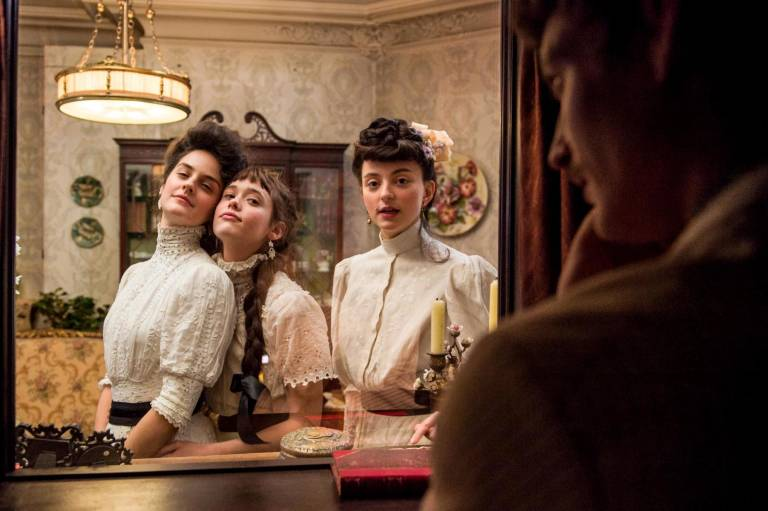 valenciaplaza.com
PERSONAJES
Marie de Régnier: Mujer casada amante del erotismo.
Pierre Lou: Fotógrafo de desnudos que viaja por el mundo.
Henri de Regnier: Poeta reconocido en toda Francia.
Zohra: Extranjera ayudante de Pierre en sus trabajos de fotografía y amante.

CHARACTERS
Marie de Régnier: A married woman who loves eroticism.
Pierre Lou: Nude photographer who travels the world.
Henri de Regnier: Poet recognized throughout France.
Zohra: Foreign assistant of Pierre in the photography works and lover of him.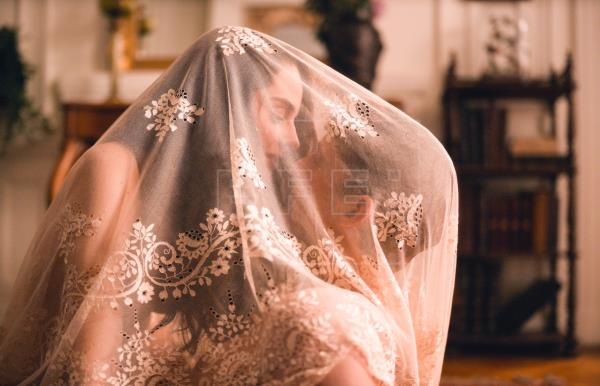 efe.com
OPINIÓN
En el Francés, el termino "Curiosa" se refiere a un objeto, un libro o fotografía de carácter erótico, siendo un termino de coleccionista. En esta película podemos ver como se usa mejor el termino, teniendo un fotógrafo que colecciona desnudos y escribe sobre ellas, una amante que se ve inspirada en ello haciendo lo mismo desde la perspectiva de una mujer. La historia va de un lado a otro con los amantes Pierre y Marie, en una relación que escandalizaría a cualquiera con algún sentido de la moral, teniendo temas tabúes para su época y para algunos todavía de esta.
La directora de la película se basa en unas fotos que pudo conseguir de la escritora Marie de Reigner, tomadas por Pierre Lou, un poeta de su época. Impactada por las fotografías tomadas en una época y país tan reservado para ese momento, se tomo el tiempo de crear una película que pudiera representar toda la información que pudo conseguir detrás de las fotografías, usando un poco su imaginación tal vez para tapar algunos huecos.
La película, a primera vista se ve como una película totalmente sexual, enfocada en solo eso, pero al ver con detenimiento se puede notar que en ninguna escena se ve de forma explicita el sexo, solo te da a entender eso, te muestran una portada para que te imagines el resto, te dan el antes y el después del acto pero nunca el intermedio, una película para que imagines, eso es lo que es.
A pesar de los nombres de los protagonistas no me percate que podía ser; o que era, una película francesa, quedándome impresionado en el momento de escuchar las voces de los actores, hasta por un momento pensé que podía ser Latina o Española. La película tiene una duración de una hora con cuarenta minutos aproximadamente, si tienen algo de tiempo en la noche, pueden ver algo de cine francés antes de dormir.

OPINION
In French, the term "Curiosa" refers to an erotic object, book or photograph, being a collector's term. In this film we can see how the term is best used, having a photographer who collects nudes and writes about them, a lover who is inspired by it doing the same from the perspective of a woman. The story goes from one place to another with lovers Pierre and Marie, in a relationship that would scandalize anyone with any sense of morality, having taboo subjects for their time and for some still of this.
The director of the film is based on some photos that she was able to obtain of the writer Marie de Reigner, taken by Pierre Lou, a poet of his time. Shocked by the photographs taken in a time and country so reserved for that moment, she took the time to create a film that could represent all the information that she could get behind the photographs, using her imagination a little perhaps to plug some gaps.
The film, at first glance, looks like a totally sexual film, focused on just that, but when you look closely you can see that in no scene is sex explicitly seen, it only gives you to understand that, they show you a cover So you can imagine the rest, they give you the before and after the act but never the intermission, a movie for you to imagine, that's what it is.
Despite the names of the protagonists, I didn't realize what it could be; Or that it was, a French film, being impressed at the moment of hearing the voices of the actors, even for a moment I thought it could be Latin or Spanish. The movie is about an hour and forty minutes long, if you have some time in the evening, you can watch some French cinema before going to sleep.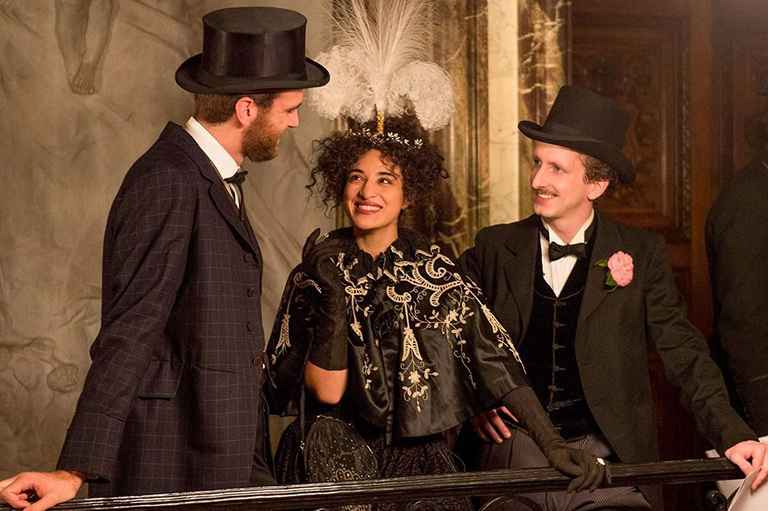 legenevik07070.over-blog.com
Espero les haya gustado el post de hoy, si tienen algún comentario acerca de la película, los leeré amablemente. Sin más que decir, nos leemos luego.
I hope you liked today's post, if you have any comments about the film, I will kindly read them. Without more to say, we read later.
SÍGUEME/FOLLOW ME
Instagram
Hive