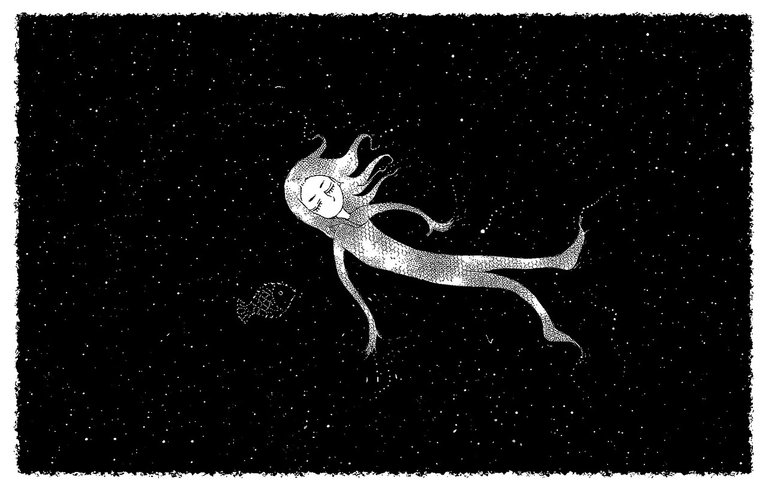 Las gotas caen en el regazo de la noche.
Oculta los carros bajo los postes.
Endebles
estrellas en el cielo
son sirenas
que deboran marineros.
Los esdificios altos se oscurecen,
apagan sus luces.
Perros.
Gatos.
Ratas.
Basura.
Vagabundos.
El mar se traga todo, profundo.
Sin oxígeno,
respirar,
nadar la oscuridad
y vivir.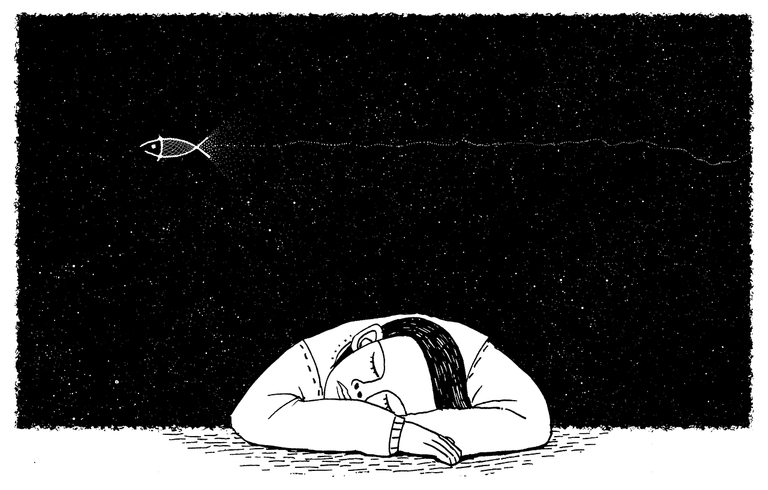 Drops fall in the lap of the night.
It hides the cars under the poles.
Weak
stars in the sky
are mermaids
that devour sailors.
Tall buildings go dark,
extinguish their lights.
Dogs.
Cats.
Rats.
Garbage.
Bums.
The sea swallows everything, deep.
Without oxygen,
breathing,
swim the darkness
and live.