In 2023, Hive has been becoming increasingly Hispanic. That trend has continued in May, though the pace of increase has slowed. Below you can see the monthly totals of posts tagged 'spanish'.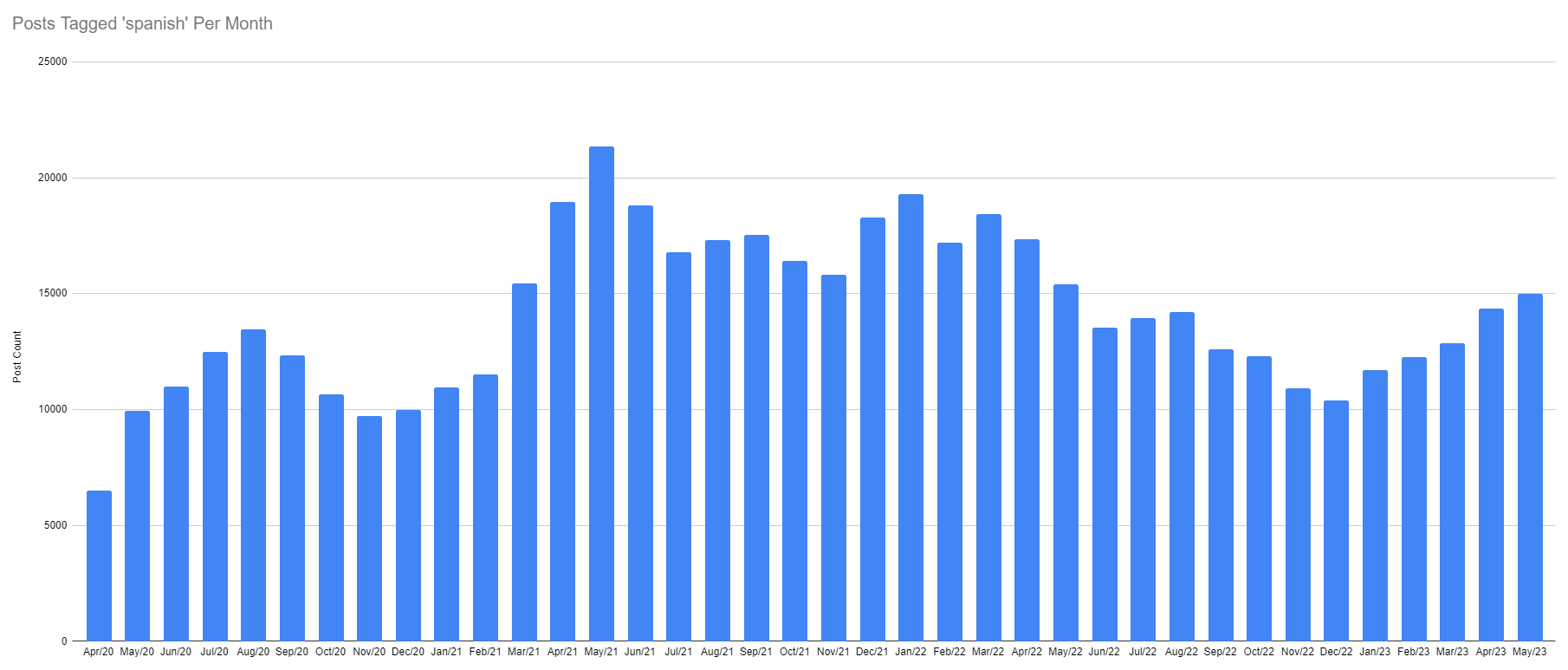 Here is the same thing shown daily, along with moving averages.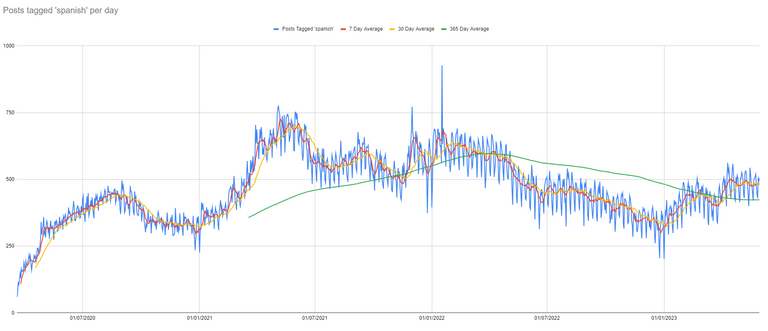 Another way of looking at it is the "Hispanic Hive Index", which shows the proportion of all posts made which are tagged 'spanish'. As can be seen, it has risen in May but the pace slowed down a bit.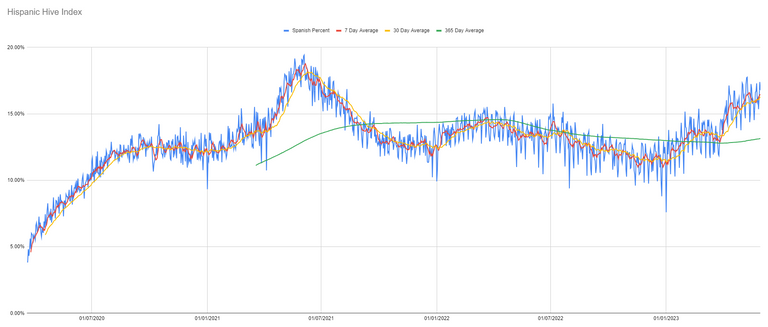 I also argued recently that the Hispanic community appears to be less price sensitive than the network overall. That trend also continued in May. You can see it by comparing overall posts per day to spanish-tagged posts per day, with a price overlay. Note that price is shown in log scale.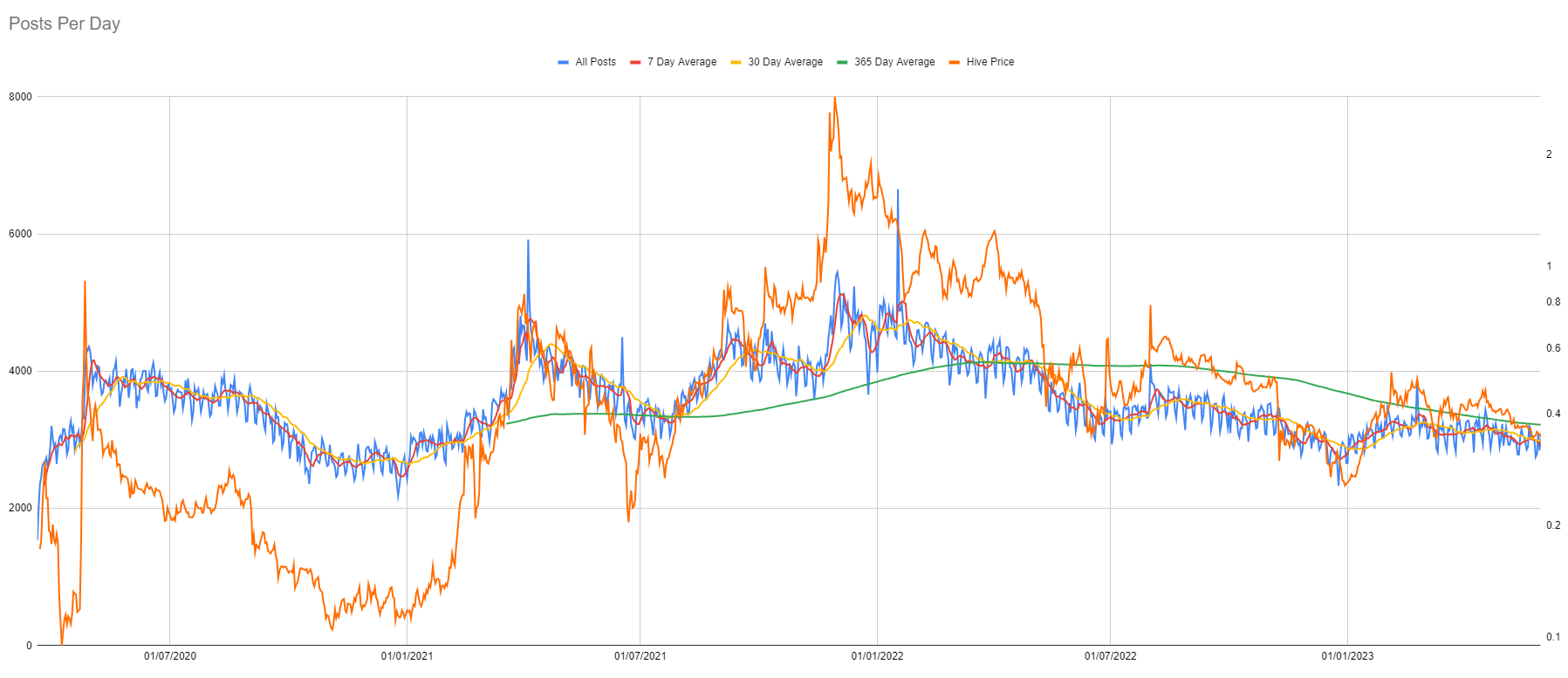 Price is going down, but Hispanic Hivers keep on posting.