Happy Catz
a real life Cats on the blockchain
Send us Cat treats by donating on @give-cat-food
The Happy Catz operates 24/7, it is located in Abu Dhabi, UAE. You can feed the Cats by sending $0.1 worth of HBD, HIVE, Bitcoin (Lightning), and Dogecoin on @give-cat-food.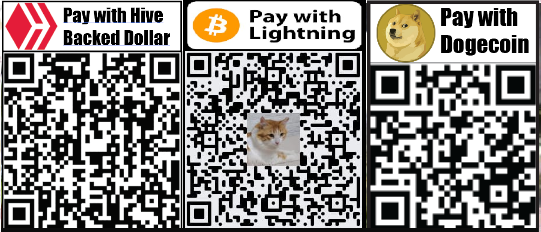 Send us Cat treats by donating on @give-cat-food
F . A . Q .
What is Happy Catz?
It is a project out of love for cats. The project's goal is to make cats happy by feeding them using a Robot feeder connected to the Hive blockchain which can be watched on live streaming media platforms on Twitch and Twitter.
What blockchain are you using?
We are using Hive the blockchain for Web 3.0. Hive sports three-second zero-fee transactions and is designed to store vast amounts of content and to make it available for time-based monetization.
To make it simple, we can say that sending Hive/HBD on @give-cat-food will be instant zero-free transactions which we can watch on the live stream.
Cool, I want to know how can I help the Happy Catz project?
By sending $0.1 Crypto on @give-cat-food, you can now feed stray cats wherever you are and can watch the food drop from the automatic feeder. Any amount of donation will be accepted and expenses will be documented in my future post and give you a credit for your good work. Any excess funds will be used to add amenities for the cats and for the project development.
Is feeding the only option to interact with the cats?
In the meantime, the goal is to feed the stray cats however I am thinking to explore some other things like giving special food treats, playing, spraying bubbles, etc, etc.
Will you accept Crypto other than Hive?
Yes, the blockchain will be based on top of Hive while the plan is we will be using the Crypto conversion method going to Hive/HBD so we can accept other Cryptocurrencies.
Do you have a Discord community?
Yes, we have made our Discord channel so we can hear your suggestions. I still consider myself a student so feel free to teach us new knowledge 😇
Conclusion
I consider Happy Catz as a Hive community-driven project so feel free to copy if you want to make similar for your location. Our Discord is open so we can share our knowledge on how we can make it together.
We are inviting you to join on our Hive community