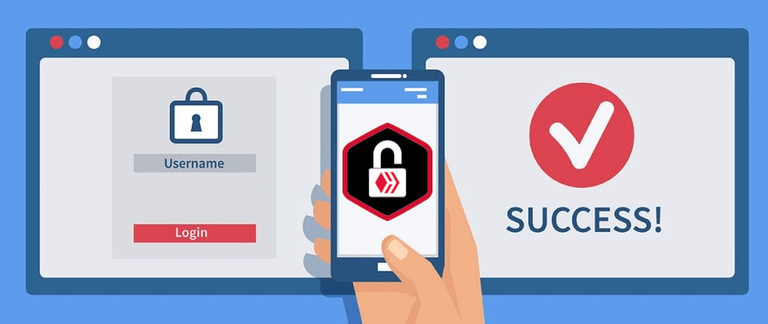 Now that the end-of-year celebrations have passed and everyone has recovered from these festivities, developments around Hive Authentication Services are advancing at a fast pace.
What's up?
Hive Keychain for Mobile
@stoodkey had made an awesome at work improving Keychain Mobile HAS integration. You can read more about it in this post.
The main improvements recently made, which will be of interest to the majority of users, are the stability of the connection with the HAS infrastructure, even when the application is running in the background, and the possibility of defining which connections are to be trusted so as not to. having to give approval to each operation.
While there is still a bit of work to be done to make the user experience even more enjoyable, the latest beta version is of Keychain Mobile is fully functional. So good that during my tests I completely forgot that I was using the HAS version to interact with the blockchain. It wasn't until after that I remembered it, and I said to myself: "oh shit, this stuff works really well"!
You can request access to Keychain Mobile Beta on their Discord beta channel.
Kudos @stoodkev!
Condenser (hive.blog)
@quochuy has started working on HAS integration into Condenser, the open-source front-end that runs hive.blog. You can read more about it in this post
In a few days, the integration with HAS was done for authentication and to perform simple operations like votes or comments, which are the main operations carried out on hive.blog. The next step will be to integrate HAS into the separate wallet site (wallet.hive.blog).
Beta version of Condenser with HAS support is available at https://hivean.com
Kudos too @quochuy for the awesome work done.
Peakd
@asgarth has added many improvements in the beta version of peakd.com. I now log in using HAS when on mobile to perform all kinds of operations. And I have to admit that it works like a charm.
Additionally, @jarvie took the plunge to provide additional less "technical" and more "end-user" oriented feedback. This is something extremely welcome since HAS success will depend mainly on users adoption.
Beta version of Peakd with HAS support is available at https://beta.peakd.com
Thank you both for supporting this project so actively.
Engage
Of course, my own apps have fully supported HAS for a long time.
The beta version of Engage with HAS support is available at https://beta.engage.hivechain.app
I'm working with it using HAS authentication every day for months, on desktop and mobile, with multiple accounts.
Other applications
HAS is slowly gaining ground among developers. New people regularly contact me to integrate HAS into their applications, among them @hivetrending from the Pizza team, @postnzt from the d.buzz team, @techcoderx, @mintrawa. I also had contacts with the Splinterlands and 3Speak teams.
With Keychain Mobile becoming mature, I expect many others to join and integrate HAS into their (d)Apps.
Documentation
As announced in my previous post, I also put a lot of effort into the documentation which is now almost complete.
It contains:
a presentation of the project
a detailed description of the HAS protocol
a complete guide for application developers
a complete guide for wallet developers (PKSA)
tutorials with multiple code examples
link to open-source repositories for PKSA and apps libraries
many useful resources...
From now on, my previous technical posts will be cleaned up and will refer to this documentation which therefore becomes the official reference for the Hive Authentications Services project!
Although the documentation is still a work in progress that I hope to be able to finalize in the next few days, the feedback I have already received about it has been overwhelmingly positive and I am very grateful to those who have given me their feedback.
The HAS project won its first Prize
Funny story. When writing this post, I found out that @crrdlx had organized a fun contest to award the "Buzzies" trophies. [1] [2]
While this contest was mainly geared toward @d.buzz, there was also a category called "Hive Post of the Year - best Hive post (non-D.buzz)"
To my surprise, the Hive Authentication Services announcement post won the award.
Thanks to everyone who selected and nominated this post and thank you to @crrdlx for creating this fun contest and the awesome LUV project!
Thank you for reading.
---
---
Check out my apps and services