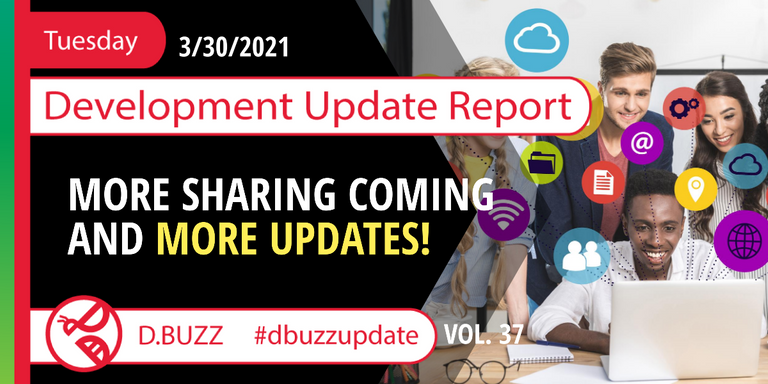 Bi-weekly Development Updates for D.Buzz - Today : More Sharing Comming Soon!
---
Hello fans and friends of D.Buzz!
As the hip-hop legend, movie star, and poet Snoop Dogg once said...
"It ain't no fun if the homies can't have none. "

― Snoop Dogg
What Snoop Dogg was referring to in this particular statement was sharing. While we are not going to venture a guess as to "what" he was referring to that you should share, it's a warm sediment indeed.
So our homies can have some, today we are rolling out additional sharing features! In today's update you will now not only be able to share directly to Twitter, but also Facebook. This will give you a greater ability to use D.Buzz as a hub in your social media syndication cycle.
With today's update on https://next.d.buzz/#/ staging platform, a share button is added at the bottom of each Buzz, allowing users to share Buzz's to Web 2.0 sites, this means you will be able to share directly to Facebook and Twitter today. However, by next Tuesday you should be able to share to all the specific networks listed below .
Facebook
Facebook Messenger
Twitter
Telegram
Whatsapp
LinkedIn
Pinterest
VK
Odnoklassniki
Reddit
Tumblr
Mail.Ru
LiveJournal
Viber
Workplace
Line
Weibo
Pocket
Instapaper
Hatena
Email
How cool is that? Dare I say, cooler than ice!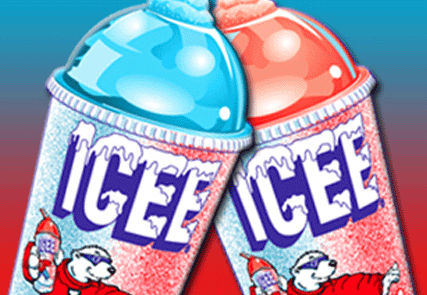 ---
Filter by Notification Type
We like to keep things organized as much as the next micro blogging site. Today we also integrated a system that allows you to filter notifications by notification type.
This means with a click, you can see all notifications about one specific type of content, these are, comments, replies, upvotes, etc... we hope this will streamline your content searching and perhaps save you sometime!
---
Mysterious Announcement :
We are towards the end of fixing the criticism related to D.Buzz, that posts are being included in people's feeds. If all goes well, we should have a more specific announcement about this by next Tuesday.
Post in the comments below what you think were talking about. :D
---
D.Buzz long-awaited Long-Form Enhancement:
The pre-Alpha version of D.Buzz's long form enhancement is up and you can test it today at : https://nextblog.d.buzz, and a full Alpha version is scheduled for release next Tuesday.
You can log in and try out the pre-alpha version today if you want to, but keep in mind it is PRE-Alpha so expect bugs and issues.
---
Speed Improvements
We narrowed down the slow load time of the D.Buzz 's homepage, and should have a fix to that out soon. When implemented it will speed D.Buzz up about 7 times faster. We expect to have this fully fixed within 1 to 2 weeks.
With these new updates the page loading time will be like ...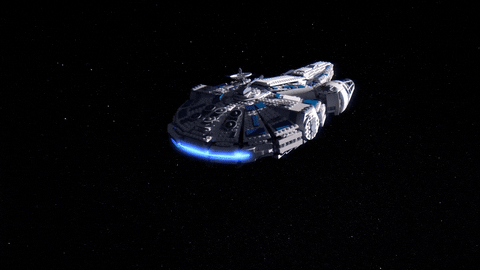 ---
Additional Platform Enhancements
And speaking of links ...
The mobile version of the Get Started page was upgraded so that a list of link shortcuts appear at the top:
https://d.buzz/#/org/en/getstarted
Marketing Updates
If you are not aware, we are setting up a full marketing facility in the Philippines to help promote and grow HIVE along with our microblogging platform.
There was a delay with setting up the marketing facility due to renovation taking longer than normal ( #ConstructionWoes ). These are being addressed however and progress is being made.

Additionally, @chrisrice is in talks with a professional crypto/blockchain marketer, their goal is to fill up the computer stations with trained personel. We expect excellent results from this meeting!
Scheduled Interviews
@nathansenn is scheduled to talk on a Podcast with a listener base of 250,000 listeners this April 7th, 2021. He will be promoting D.Buzz and HIVE along with other crypto projects we have in development!
---
What do you think of today's updates?
What are you most excited about?
Over and out.
---
---
Is a censorship-resistant short form microblogging platform that empowers you to share your thoughts in 280 characters or less.
Censorship resistant and built for the community with love.
---
We strive to have a fun and neutral stance on topics. If you have any concerns with the content, please contact @jacuzzi, who writes and generates the content for our articles, or the @dbuzz team for clarification.
---