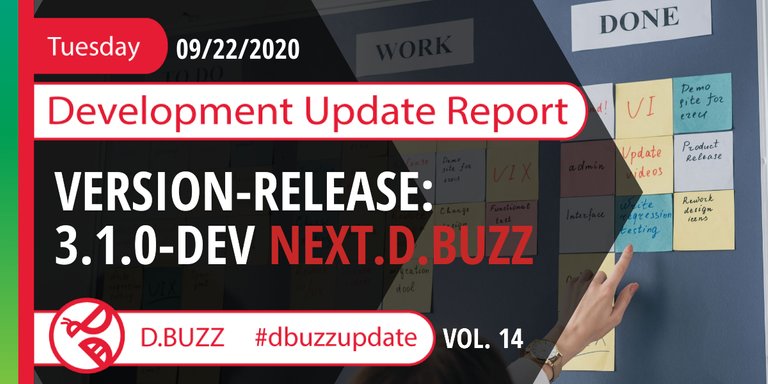 ---
D.Buzz Weekly Development Update Report
Vol.14
---
Hello D.Buzz Friends,
It's been exciting week in the office as we have been getting ready for the upcoming hard fork and, making sure our platform is going to be compliant for it.
Beyond this we have been taking care of small issues that been cropping up on the public testing server (Next.D.Buzz). Happy to say that we are getting closer with each day to releasing all these features onto the main platform.
Below you'll find a list of our updates for this week. Please let us know in the comments what you think or join us on our discord channel HERE.
---
Next.D.Buzz
Version-Release: 3.1.0-dev
---
*NOTE : these features and updates are published to Next.D.Buzz. Updates to the main site are on hold as we are focusing all our resources and getting everything developed, before pushing to our main site - D.Buzz. Expect next 2 week for the main site to be updated.
Both sites work.
D.Buzz : Stable fully functional site.
Next.D.Buzz : Public testing server for new features and updates that will be pushed to the stable site when ready.
---
Fixes
---
Fixed support for 3speak old link URL
Fixed image upload on firefox
Fixed comment disables after successful comment broadcast
Fixed theming for notification page
Disable keychain login if not installed
Fixed home feed failing to fetch the list
Fixed theming for search page
---
Changes
Performance optimization for feed list
Sidebar icon update
Added 3 speak video support
Added Discord link to D.buzz
---
Progress reports
85% of Mobile view is completed
Support updates for HF24
---
Also, if you read this far...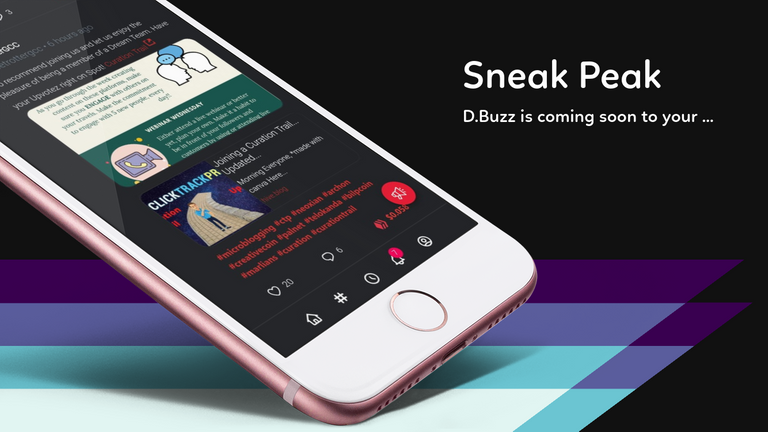 ---
Update Notes Complete
---
What do you think of these updates?
Are you happy with the overall growth and direction we are taking with D.Buzz?
Let us know in the comments below
As always...
The team at D.Buzz, is highly dedicated to the growth and development of the HIVE blockchain and our platform. We welcome any feedback from the community to help further growth of D.Buzz, or how we can further the growth of HIVE.
Over and out.
---
---
Is a censorship-resistant short form microblogging platform that empowers you to share your thoughts in 280 characters or less.
Censorship resistant and built for the community with love.
---
We strive to have a fun and neutral stance on topics. If you have any concerns with the content, please contact @jacuzzi, who writes and generates the content for our articles, or the @dbuzz team for clarification.
---


---