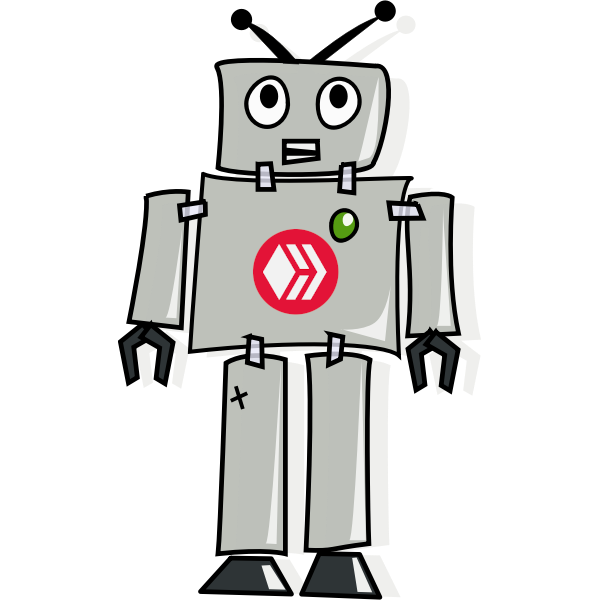 This a major update to the price feed script I had written in Node JS (https://hive.blog/witness-category/@drakos/steemjs-tools-witness-price-feed-in-nodejs). It relies on Steem-JS, therefore it supports both the Hive and Steem blockchains out of the box without any further modifications to the library.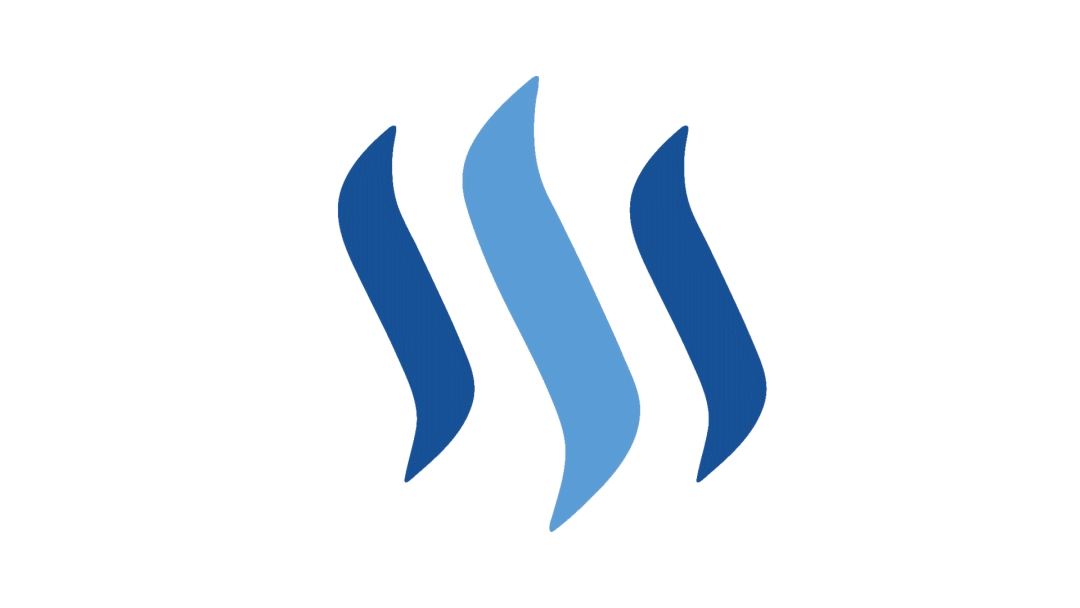 This v2.0 release can be found here:
https://github.com/Jolly-Pirate/pricefeed/releases/tag/v2.0
Features
Application resilience with NodeJS restart on crash/exit.
Automatic RPC switching.
Supported exchanges: Binance, Bittrex, Huobi, Ionomy, Poloniex, Probit, Upbit.
USDT/USD correction.
New features
Added two more exchanges that recently listed Hive (Ionomy and Probit).
Implemented Volume Weighted Average Price (VWAP) in the calculation.
Improved error handling, e.g. when an exchange is unreachable or doesn't return a result.
JS code linting.
Update Instructions
There are many improvements and modifications, so I recommend you start with a fresh copy of the tool to avoid any mixups or misconfigurations. Stop your older price feed process/docker and delete its folder. Reclone the repo and follow the fully documented instructions.
https://github.com/Jolly-Pirate/pricefeed/tree/v2.0
git clone https://github.com/Jolly-Pirate/pricefeed
cd pricefeed
git checkout v2.0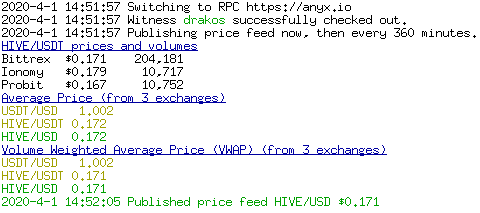 ---
Available & Reliable. I am your Witness. I want to represent You.
🗳 If you like what I do, consider voting for me 🗳