Part of making Esteem Search Engine more open is to make it separate brand and service. Since Esteem is rebranding to Ecency, it is perfect time to do just that.
Introducing Hivesearcher
We will be moving https://search.esteem.app to https://hivesearcher.com as a part of our proposal work. Here is the simple magnifying Hivesearcher logo with Hive flavor.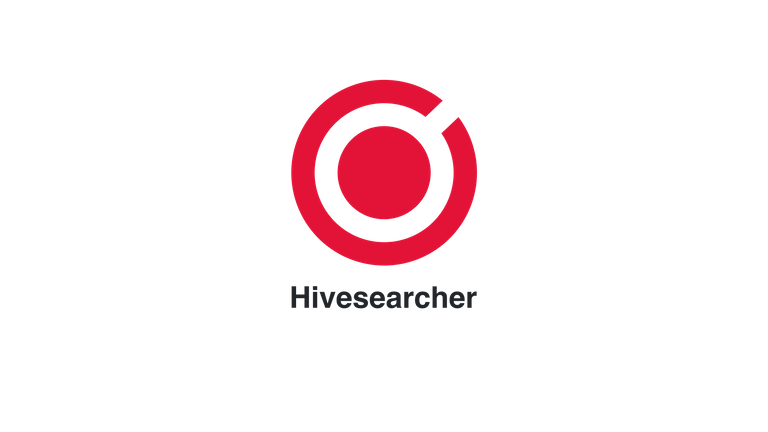 Once migration is completed for Backend API and Frontend, we will make separate post about it and ask dapp developers/owners to migrate into new endpoints.
Recent updates
Little over a month ago, we have made some improvements to search and added extra indexing for communities, requested by Peakd team.
Communities use category field when content is created, so you can search for posts from certain category like this:
https://search.esteem.app/search?q=* category:hive type:post
or community:
https://search.esteem.app/search?q=* category:hive-139531 type:post
Due to increase in size of index, we had to add one more cluster/server to Elasticsearch. Things are running smoothly so far, but we can do better, improve rankings and add different ranking options, etc.
We would like to Thank everyone who took their time to support proposal and do their part to improve search engine and make it open for all developers.
Hivesearcher needs your support to help us improve the system for everyone and open access to all Dapps. And potentially creating more new apps with better discovery features.
Support proposal