---
Greetings #Hivers,
it's now been over a week since the inception of Hive, tho' I have to say, that with everything going on, it does feel a lot longer than a week.
Recap
Anyhow, over the week, I've got some chores done in regards to hive.io.
Mostly improvements that are important for page-speed & analytics, visual improvements/bug-fixes such as the re-designed wallet-apps, as well as adding more apps/wallets.
For the full commit history, check out the link below (the repo is now also fully open-source 🎉)
https://gitlab.syncad.com/hive/hive-io/-/commits/master
Google Analytics
While the user-numbers were higher at the beginning due to the launch, hive.io served over 1000 unique users every single day.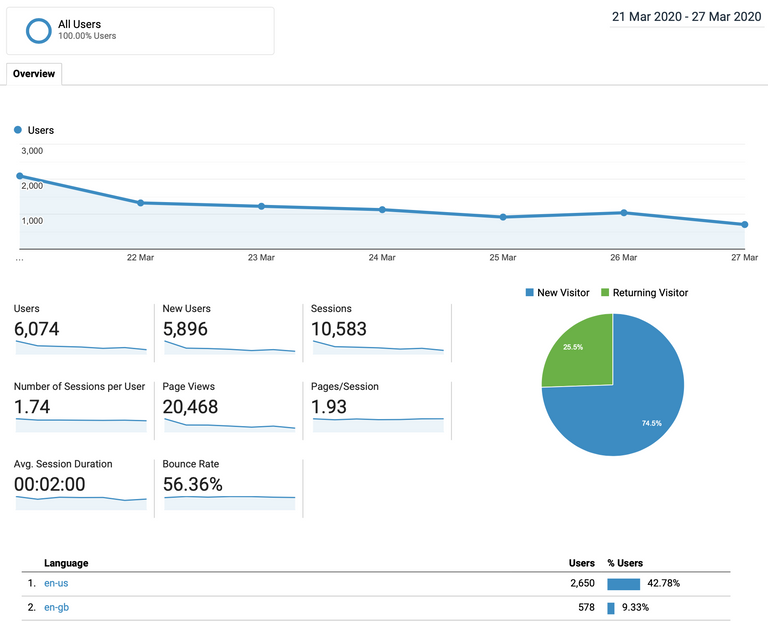 The Google Analytics tracking id is now also on an account that I've created for Hive and that can be granted property-access to if needed.
Page Speed
Another important factor I've worked on is the overall page-speed.
A great tool to determine whether it's optimal is Googles' PageSpeed Insights

---
Signup.hive.io / Developers.hive.io
Before I finish this post, I do want to mention that I'm not working on signup.hive.io or developers.hive.io. The man putting in the hours for that is @roelandp. I've been working mainly on the primary hive.io page.
With this said:
Have a great Sunday!
Wolf
therealwolf.me