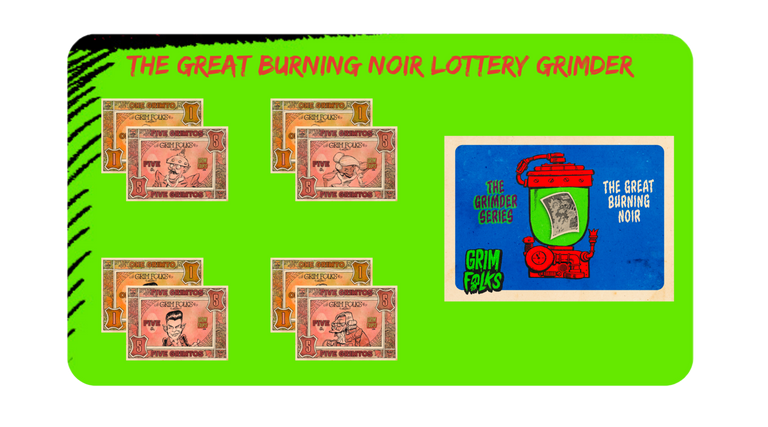 As announced in previous posts, today we launch our first Lottery Grimder where you will be able to blend some banknotes to get lottery tickets for the low mints of The Great Burning Noir card.
The blend will last one week so you have plenty of time to participate if you want.
Lottery cards will mint on demand, so the first collector using the blender will get lottery ticket #1 and so on.
You will find the Grimder blends on our NeftyBlocks collection page..
Next Saturday at 8:00 pm CET the Grimder will be deactivated and the corresponding template will be locked.
The lottery will take place on our Discord server Sunday at 08:00 CET.