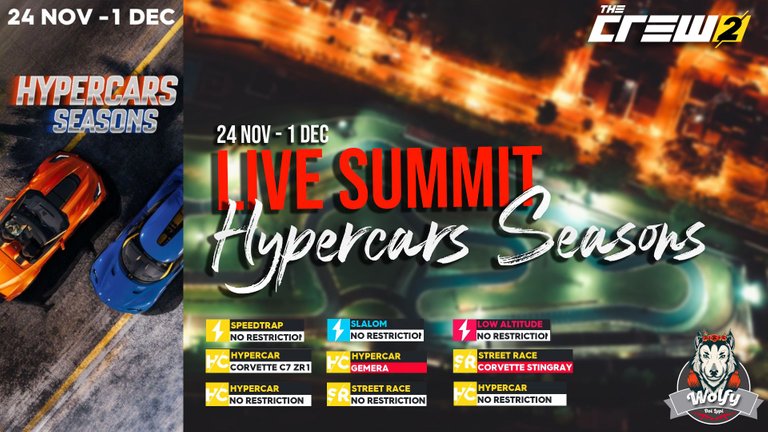 One week passed since the most waited event occurred, namely to have a new season released in The Crew 2 and after playing every day this game to do at least the daily challenges released and gather some more money to afford to purchase more cars during the Live Summits and I still feel like my expectations were a little bit too much for this game.
It's not that I don't appreciate the new season or don't like it, but I feel like something is missing and everything was created kind in a rush forgetting about the minimum details such as actually having clients in your car when you do a contract of delivering these from a place to another, or some specific requirements to feel like someone is there with you because I doubt people in real life will accept staying in a taxi or limo that hits various walls, obstacles or vehicles on the way to the destination, lol.
I've spent many hours taking contracts as a taxi driver in GTA 3 which was released in 2001 and I doubt this is not something that can be created at least as good as it was 20 years ago. We are in 2021 though and we should see an evolution in terms of gaming instead of involution... but who knows? Maybe it's just my opinion.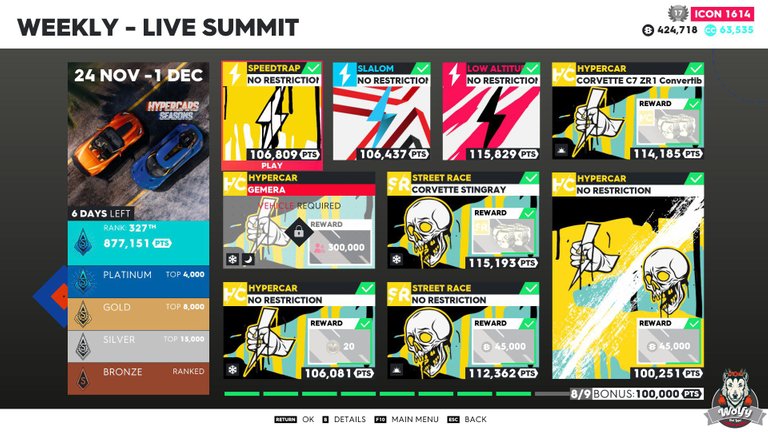 Anyway, let's better focus on the Live Summit called Hypercars Seasons, that was just released and will be able to be completed from 24th November - 1st December with the following tasks:
Speedtrap - where you have to cross a specific area on the map with a speed faster than 180 km/h. [No Restriction Race]
Slalom - where you are needed to make a slalom between different objects placed on the ground and collect at least 4,750 points. [No Restriction Race]
Low Altitude - being requested to fly a plane and keep it as low as possible to the ground and score at least 4,150 points. [No Restriction Race]
Hypercar - a pretty basic race held on the street where you have to cross the finish line in Top 3 to win the race. [Corvette C7 ZR1 requested]
Hypercar - another drive in the city with an expensive car where you compete against other players and you need to reach Top 3 to have the race marked as completed. [Gemera required]
Street - a less intense race with less powerful cars for the competitors where you also need to finish the race in Top 3. [Corvette Stingray required]
Hypercar - another race based on the name of the summit where you are not forced to drive a specific car but have to end the race on the first 3 positions to win it. [No Restriction Race]
Street - as its name says, you will take part in a street race against other players and be needed to cross the finish line in Top 3. [No Restriction Race]
Hypercar - ending the event in the same style with another Hypercar Race held in the city but where you can use any vehicle you want. You have to cross the finish line being placed in the Top 3. [No Restriction Race]
I think both the name of the Live Summit and its banner were quite easy to be anticipated about what we should expect from this weekly event, so having 4x Hypercar and 2x Street Car races didn't come as a surprise for me.
It was actually pretty entertaining since speed is what I love the most in this game and the two disciplines mentioned are the type of races where I can enjoy the most this guilty pleasure.
I think it's the first time since I host this kind of posts when I manage to score 100,000 points on each of the races unlocked even if some of them needed a few replays due to the different trails I had to follow and that some were held in the city where there are a lot more obstacles and cars that you can find while you are outside of the city, but that's what makes the difference, correct?
Anyway, as little as I enjoy completing the Low Altitude missions, after a few tries I managed to hit that 100,000 points magic number that I try to get on each race completed so I'm quite happy with that.
Actually, the biggest surprise came from the Speedtrap task where I got 100,000 points on the first try. I am used to being needed to cross that specific area on the map with a speed bigger than 550 km/h but this time I got the magic score with a 438 km/h speed, so hurray to that!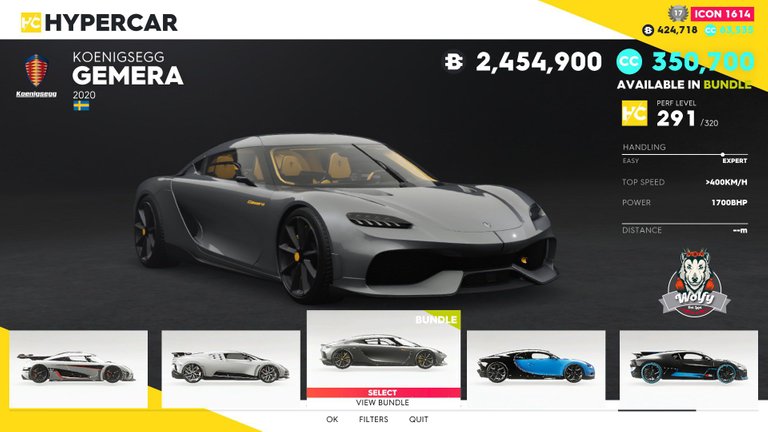 Though being an event that it's mostly focused on powerful cars, they are also quite expensive and that made me not be able to afford to buy all of them, but having the daily tasks in The Contractor Season helped me earn a few more bucks and get one of the cars that most likely I wouldn't be able to get otherwise. There's still the Koenigsegg Gemera left to be bought which is one of the most expensive cars I've seen in this game but depending on the daily tasks I get on the season I might collect a few hundred of bucks and get closer to purchasing it as well. Fingers crossed! 🤞
I think it's also a pretty good score to be already level 20 in this season after just 7 days since it was released which makes me feel a little bit more determination to return playing The Crew 2 as often as I can because there are still things to do in it.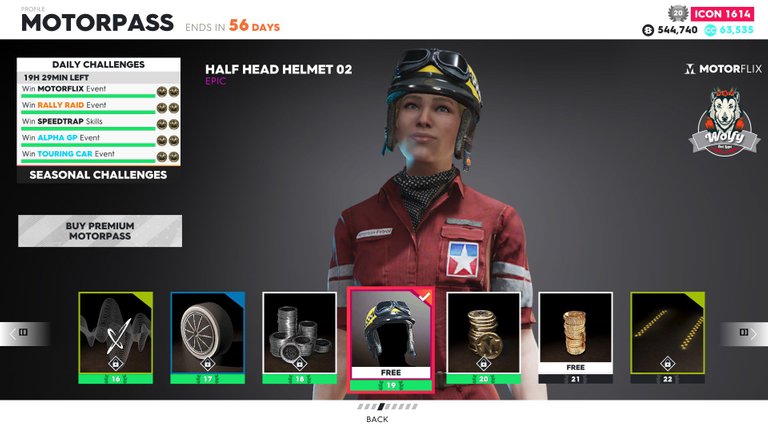 Oh, and let's not forget - cheers to the 7th mission from Hypercars Seasons Summit that came with the reward of 20x Motorstars and pumped me with two levels forward, yay!
And even though I didn't get to enjoy all the rewards available due to having the Motorpass still locked, I'm a few more steps closer to that price of 80,000 CC for the Premium version that will unlock everything and come with a lot of custom parts for both my character and vehicles. 😍
Prizes available depending on your rank:
Platinum: Legendary HC Perf Parts (Nitro Chemist, Air Intake & Shifty)
Gold: Mazda RX7
Silver: 52.5K Spare Parts
Bronze: 150K Followers
Level: 1614
Completion races: 8/9
Races with a score over 100,000: 8/9
Currently placed in the summit: 327/877,151
| Game | The Crew 2 |
| --- | --- |
| Release Date | 31st May 2018 |
| Played On | Steam + Ubisoft |
| Genre | Multiplayer |
| Hours Played | 259 hrs |

All rights reserved.

FIND ME ON:
↪ Blog: http://gabrielastravels.wordpress.com/
↪ Fiverr: https://www.fiverr.com/gabrielatv/
↪ Discord: GabrielaTravels#0104
↪ Facebook: https://www.facebook.com/gabrielaistraveling/
↪ YouTube: https://www.youtube.com/gabiivdesign
↪ Instagram: https://www.instagram.com/GabrielaTravels/
↪ Twitter: https://twitter.com/GabrielaTravels
↪ Patreon: https://www.patreon.com/GabrielaTravels