Tekken 3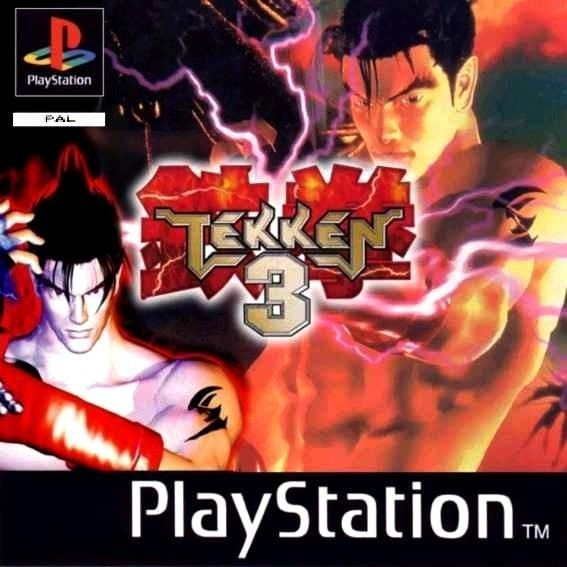 Source
Tekken is without a doubt one of my favorite PlayStation and Arcade fighting sagas. Every time a new game comes out, whether it's a Tag Tournament or a numbered version, I always buy it with a lot of euphoria. Third edition of the famous Iron Fist Tournament, where the best fighters of the planet will meet. It is a fighting game: 1 against 1 of 2 rounds. I like that Japanese essence, it reminds me of Anime.
Tekken es sin duda alguna una de mis sagas de pelea favoritas de PlayStation y de arcades. Cada vez que sale un nuevo juego ya sea un Tag Tournament o una versión con numeración, siempre la compro con mucha euforia. Tercera edición del famoso torneo del puño de hierro, donde reunirá a los mejores luchadores del planeta. Es un juego de lucha: 1 contra 1 de 2 rounds. Me agrada esa esencia japonesa que tiene, me hace recordar al Anime.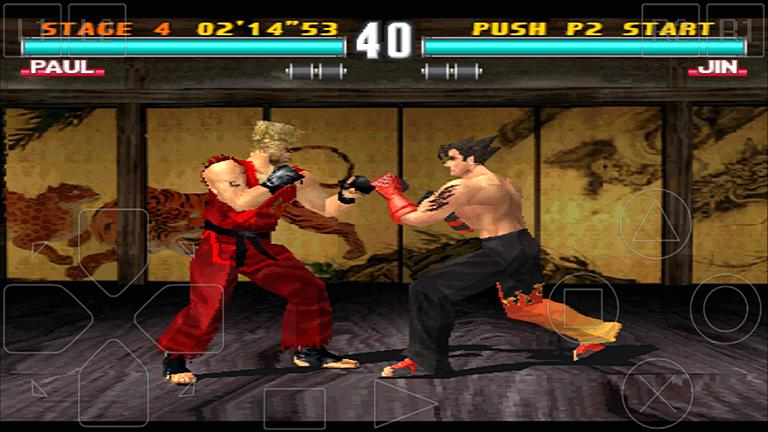 Source
Our main objective is to defeat the different characters of the franchise (in the arcade mode), until we reach the Final Stage, where Ogre, a Mayan warrior from Mexico, who wants to rule the world and do evil, will be waiting for us.
Nuestro objetivo principal es derrotar a los diversos personajes de la franquicia(en el modo arcade), hasta alcanzar el Final Stage, donde nos esperará Ogre, un guerrero maya proveniente de México, que quiere gobernar el mundo y hacer el mal.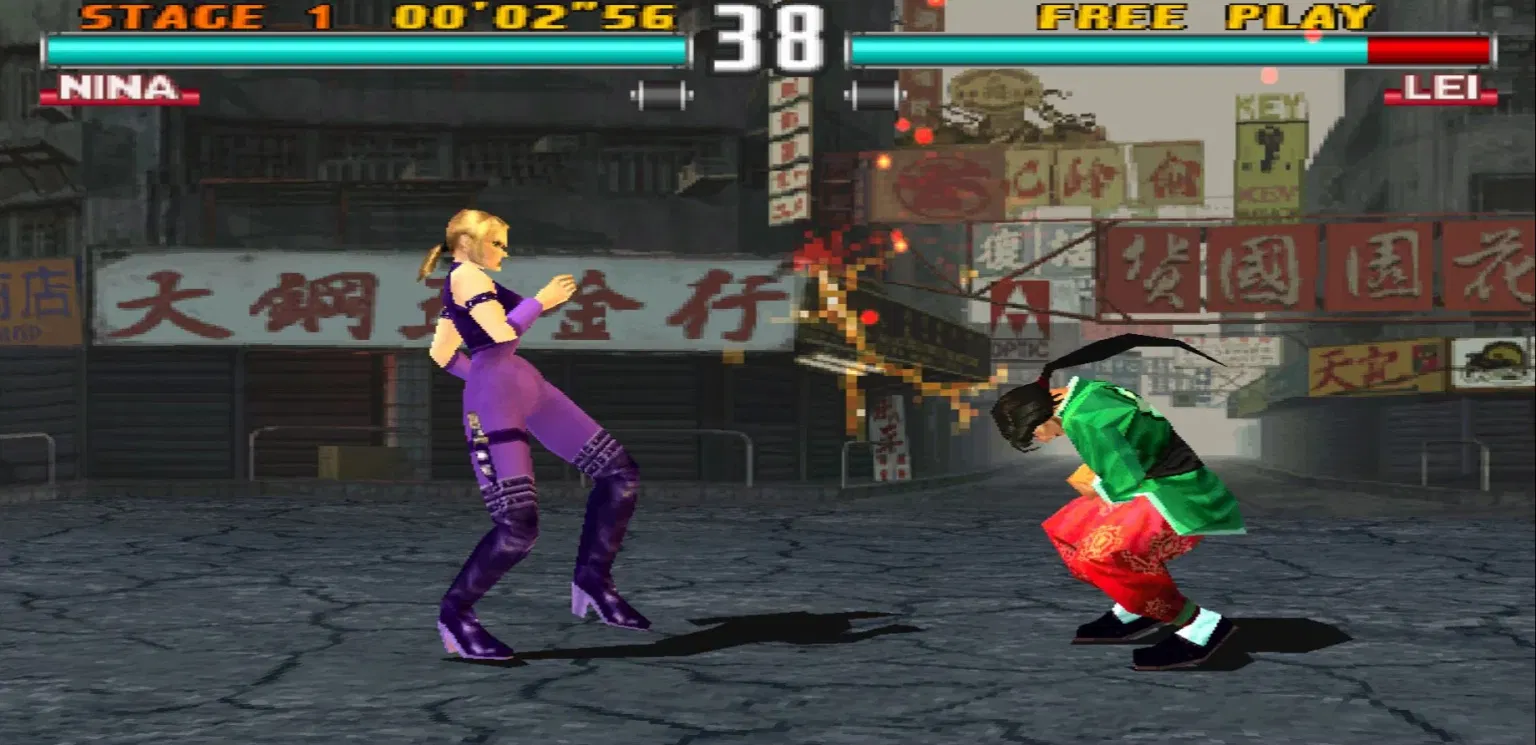 Source
The gameplay is good and easy to adapt; punches and kicks, which can become combos (with practice), which decrease a lot of energy. Its graphics are a marvel if compared with Tekken 1 and 2, I mean this 1998 game gives the sensation of being the base of the future fighting games, on the other hand its previous versions left much to be desired, since its characters were deformed and with a speed like the one of a turtle, in short the graphical jump is remarkable.
La jugabilidad es buena y es de fácil adaptación; puñetazos y patadas, que pueden llegar a convertirse en combos(con practica), que disminuyan mucha energía. Sus gráficos son una maravilla si se comparan con Tekken 1 y 2, quiero decir este juego de 1998, deja la sensación de ser la base de los juegos futuros de pelea, en cambio sus anteriores versiones dejaban mucho que desear, ya que sus personajes eran deformes y con una velocidad como la de una tortuga, en fin el salto gráfico es notable.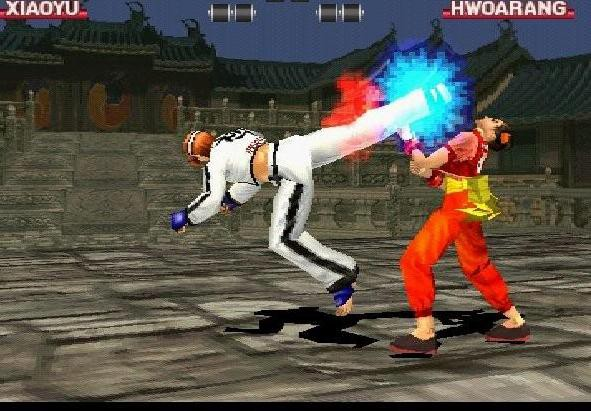 Source
There are 20 fighters available to choose from. The character I used the most was Hwoarang, a guy who uses Taekwondo as his best weapon, his kicks are high, and he can hit in the air consecutively.
Hay 20 luchadores disponibles para escoger. El personaje que más utilicé fue Hwoarang, un chico que usa el Taekwondo como su mejor arma, sus patadas son de gran altura, y puede impactar en el aire consecutivamente.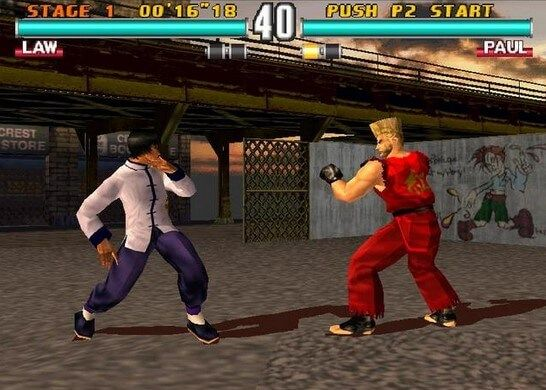 Source
Law makes me laugh, because it is an imitation of the actor Bruce Lee, I don't know who is uglier between him and Guy from Naruto. But what i am sure is that he has a lot of agility, since he can do backflips in a consecutive way and his arms hit quickly.
Law me da mucha risa, debido a que es una imitación del actor Bruce Lee, no se quien es más feo entre el y Guy de Naruto. Pero lo que si es cierto, es que tiene mucha agilidad, ya que puede hacer backflips de manera consecutiva y sus brazos golpean con rapidez.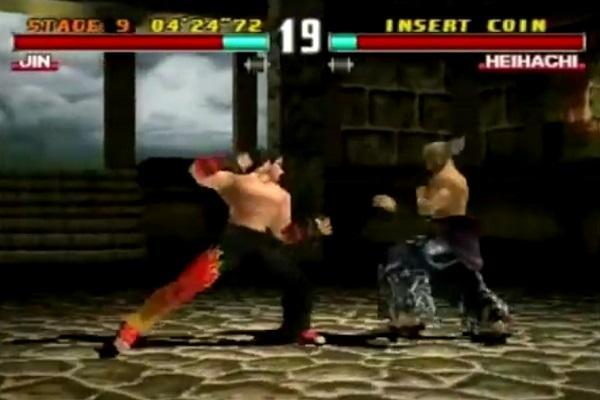 Source
The Mishima family, in my opinion, is controversial and dysfunctional. Kazuya unfortunately is not part of this tournament, as his father Heihachi threw him into a volcano after defeating him and he was considered dead by that time. Instead Jin, (Kazuya's heir) makes his debut with a similar combat style that is dominated by thunder.
La familia Mishima, en mi opinión es polémica y disfuncional. Kazuya lastimosamente no forma parte de este torneo, ya que su padre Heihachi lo lanzó a un volcán luego de vencerlo y se consideraba muerto para esa época. En cambio hace su debut Jin, el heredero de Kazuya, con un estilo de combate similar que predomina el trueno.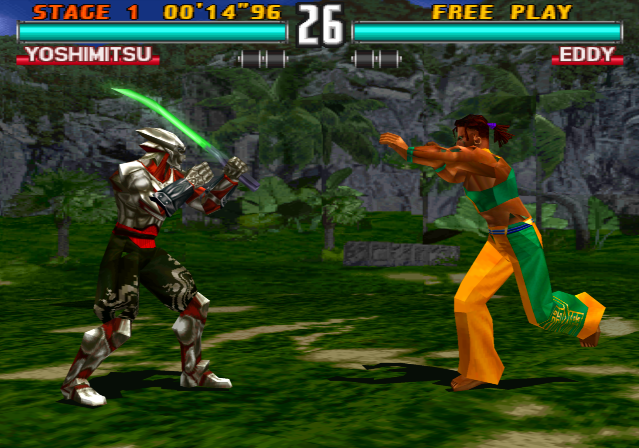 Source
How to forget Yoshimitzu, a swashbuckling skull, has the ability to fly, throw magic and generate tornadoes with his illuminated sword. Likewise, Eddy can never be absent, a Brazilian who developed a peculiar way of defending himself, through Capoeira, a martial art that looks more like a dance.
Como olvidar a Yoshimitzu, una calavera espadachín, tiene la capacidad de volar, lanzar magia y generar tornados con su iluminada espada. De igual modo, Eddy nunca puede faltar, un brasileño que desarrolló una manera peculiar de defenderse, a través del Capoeira un arte marcial que parece más un baile.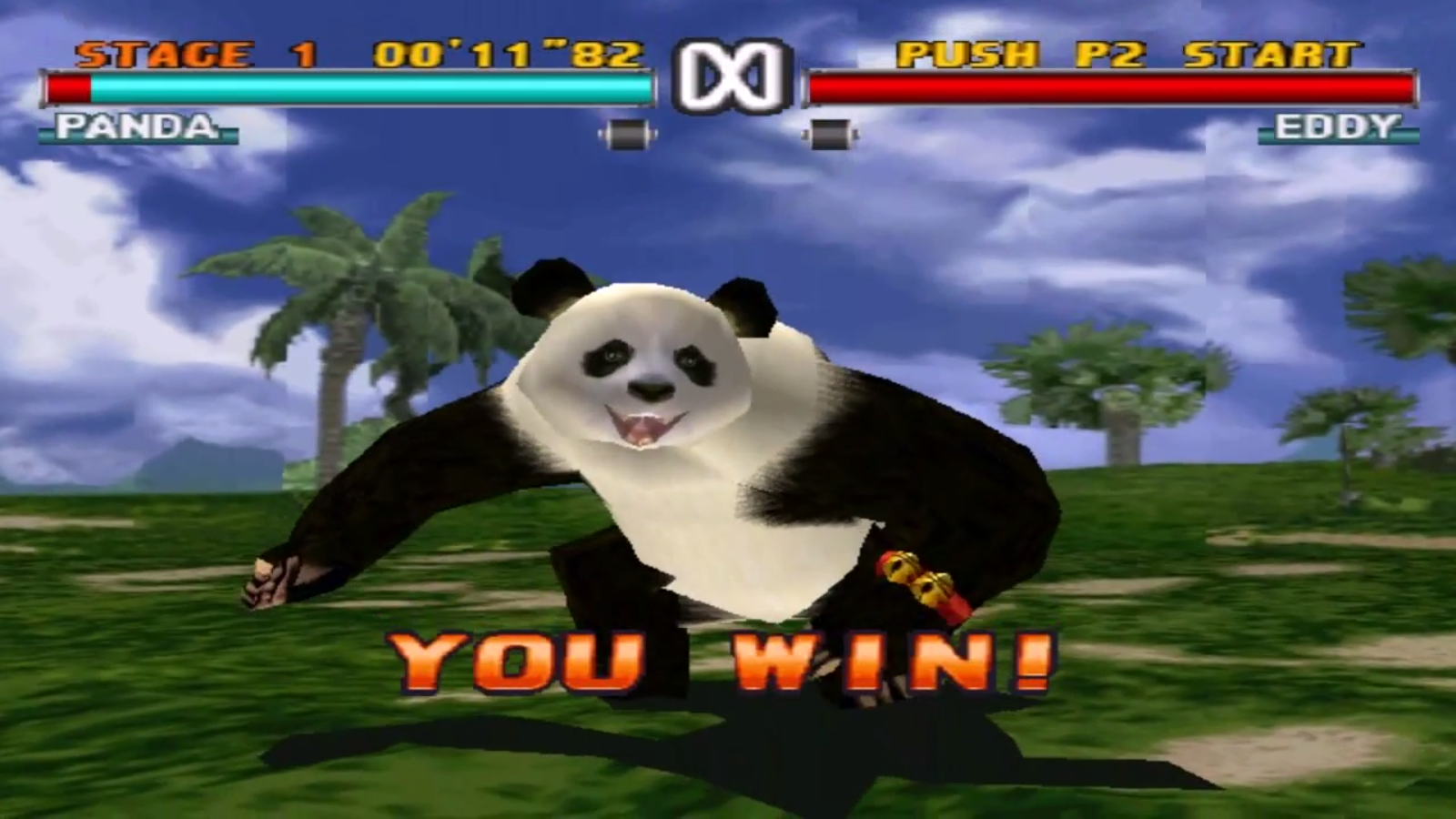 Source
My first impression when I saw Panda was that he was cute, weak and useless. But once I tried it, it changed my perspective that appearances can be deceiving, honestly it's just the opposite, it's a bloody bear.
Mi primera impresión al ver a Panda, es que era tierno, débil e inútil. Pero una vez lo probé, cambió mi perspectiva de que las apariencias engañan, sinceramente es todo lo contrario, es un osito sangriento.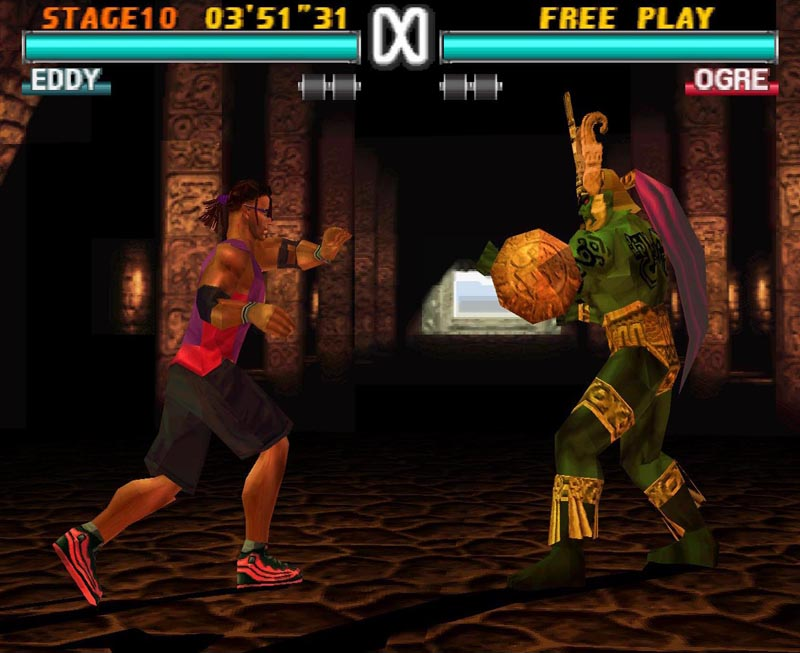 Source
Ogre is an ancient creature, which was mysteriously released. He was the one who killed Jin's mother, causing his thirst for revenge. Jin wants to participate in the tournament with the goal of fighting against this beast and defeating him. His grandfather Heihachi trains him to gain more power, since his father is missing.
Ahora bien, Ogre es una criatura antigua, que fue liberada misteriosamente. El fue quien mató a la mamá de Jin, ocasionando su sed de venganza. Jin solo tiene en su cabeza participar en el torneo con la meta de pelear contra esa bestia y derrotarla. Su abuelo Heihachi lo entrena para que obtenga más poder, ya que su padre esta desaparecido.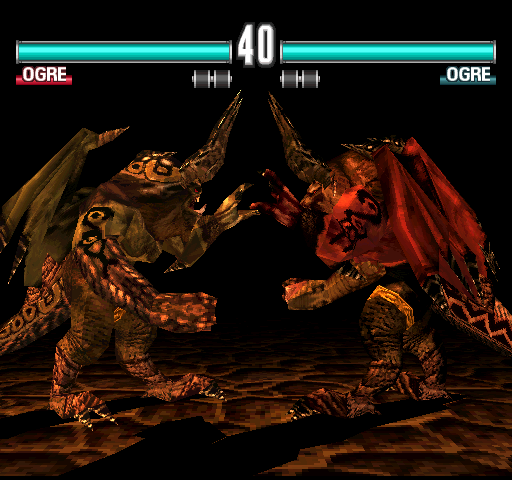 Source
The Final Stage is considered the tenth fight. Once you defeat Ogre in the first round, he goes to Heihachi to absorb its energy and instantly transforms into his original form. A kind of beast combined with a dragon, which has wings and spits fire. Its difficulty is not challenging, but neither will obtaining victory be a gift.
El Final Stage, es considerada la décima pelea. Una vez vences a Ogre en el primer round, el mismo va hacia Heihachi para absorber su energía e instantáneamente se transforma en su forma original. Una especie de bestia combinado con dragón, que posee alas y escupe fuego. Su dificultad no es retadora, pero tampoco va a ser un regalo obtener la victoria.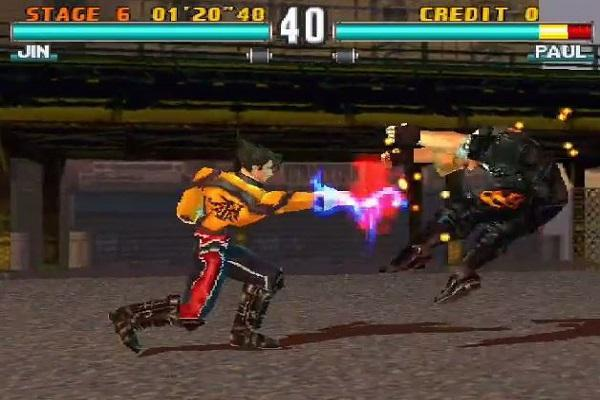 Source
The most ironic part of this story is that Heihachi tricked his grandson into believing that he would help him defeat Ogre, but the reality is that he was simply a decoy to steal his powers. Jin defeats Heihachi, it means Jin overcomes his master and feels that he has enough power to defeat the beast and avenge his mother.
Lo más irónico de esta historia, es que Heihachi engañó su nieto haciéndolo creer que lo iba a ayudar a derrotar a Ogre, pero la realidad es que simplemente el era un señuelo para robar sus poderes. Jin derrota a Heihachi, es decir, superó al maestro y siente que tiene el poder suficiente para derrotarlo y vengar a su madre.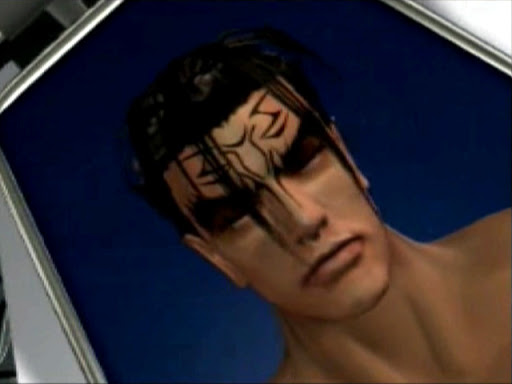 Source
Finally Jin achieves his goal, but Heihachi reacts by shooting him with a gun, he thought that Jin did not had the evil gene, however Jin manages to transform himself to survive the impact of the shooting and escape. Fact: Jin got those hidden genes from his father.
Finalmente Jin consigue su cometido, pero Heihachi reacciona disparándole con un arma de fuego, él imaginaba que Jin no poseía el gen maligno, sin embargo Jin consigue transformarse para sobrevivir del impacto de bala y logra escapar. Cabe destacar que Jin heredó esos genes ocultos de su padre.