English
Hello to all the Hive Gaming community, I hope you are great, today I want to talk about another retro game that I decided to play again thanks to the Challenge of retro games that we had some time ago in the community, and I must admit that retake a game like Tekken 3 not only brings me very good memories but reminds me how much you can lose the skills in a game when you stop practicing hahaha and I must admit that much to my regret I have lost the level that characterized me in this game despite considering myself an expert hahaha.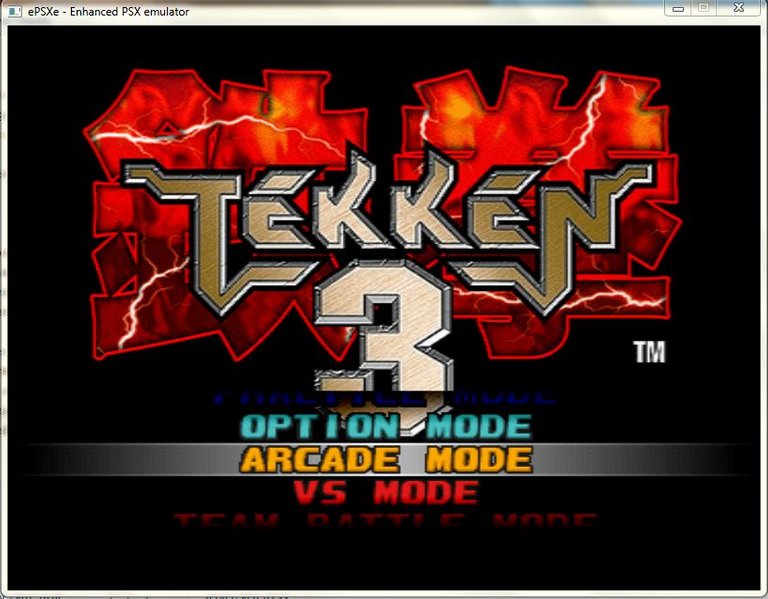 Screenshot for my PC
This game like the other Tekken games (and most fighting games) presents us with different game modes, among which we have the Arcade mode or VS mode or team battle mode but also brought us two new features and they were the mini games of Tekken Force mode (which allows us to unlock Dr. Bosconovitch), the success of this mode allowed it to be taken to other installments of the saga as Tekken 4 and Tekken 5 (in this game is called Devil Within) and Tekken Ball mode which resembled a beach volleyball match (and allowed us to unlock Gon). This game brought us 10 main characters among them some from Tekken 2 like Paul Phoenix, King or Yoshimitsu and new characters like Jin Kazama, Eddy Gordo and Hwoarang, plus also 9 unlockable characters (among which we had Ogre, Heihachi and Gun Jack to name a few) and 2 secret characters (Gon and Dr Bosconovitch).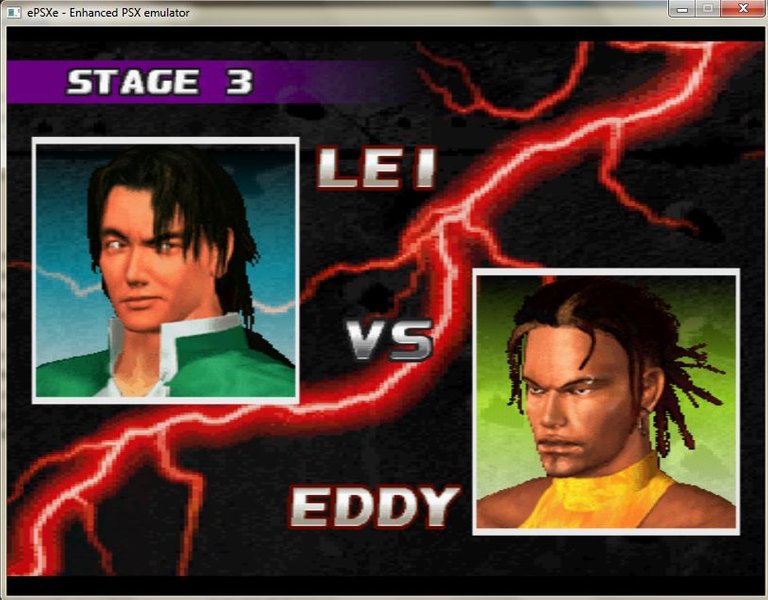 Screenshot for my PC
Tekken 3 is as many know the third installment of the Tekken saga following the events of the battle to win "The King of Iron Fist Tournament" and control of the Mishima Zaibatsu, in this installment our protagonist will be the son of Kazuya Mishima and Jun Kazama (son of which is known if existence in the events of Tekken 2) Jin Kazama, who after losing his mother in the hands of a mysterious and extremely powerful being called Ogre, decides to train with his cruel grandfather Heihachi in order to avenge his mother, after 4 years of hard training Heihachi decides that Jin is ready and calls the next tournament, without Jin knowing that his grandfather really plans to use him as bait to get the skills of Ogre. After the final battle against the last transformation of Ogre (True Ogre) and Jin defeating this mysterious being (according to the Arcade mode of the game this would be the canon ending) Ogre disappears and Heihachi together with the Tekken Force riddles Jin to death, but to everyone's surprise Jin awakens his evil gene and leaves unconscious all the members of this force and his grandfather, and then flees from the place (thanks to the black wings that he generates thanks to his evil gene).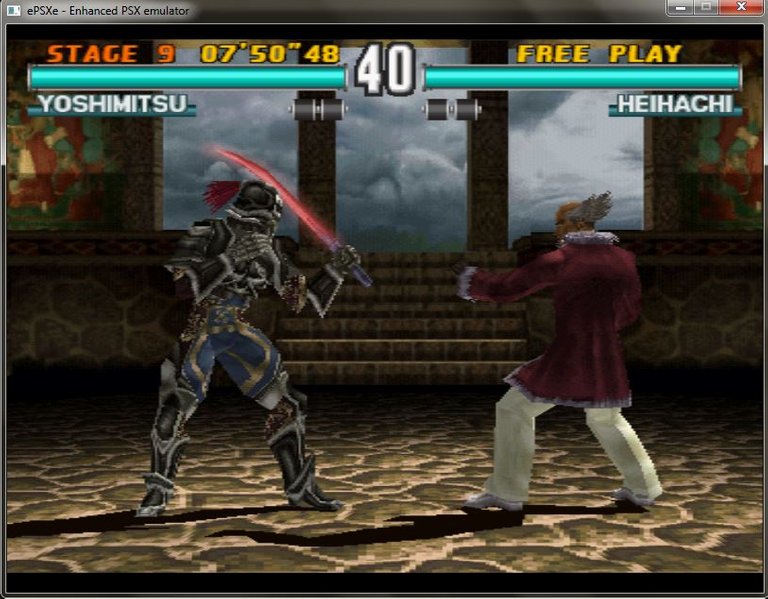 Screenshot for my PC
This game was made and distributed by Namco and was first released for the Arcade machine platform in 1997, a year later it was released for the Playstation 1 and was the last game of the saga to be released for this console, it appears in the story mode of Tekken 5. This game is considered one of the best fighting games in history and even has the title of being the 2nd best game of all Playstation.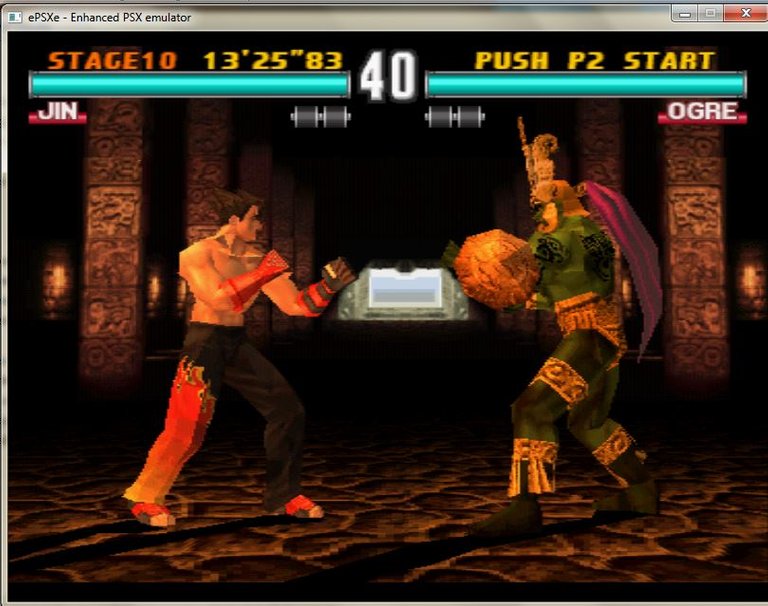 Screenshot for my PC
Well there is not much more I can tell you about this great game that marked not only my childhood but also my taste for fighting games, plus it allowed me not only to compete in some tournaments but also win a lot of friends who also found this game epic (besides winning some bets too hahaha), no doubt it is a game that must be played and that despite the years will never lose its great style. Without more to tell you I hope you feel great and I'll see you in another post.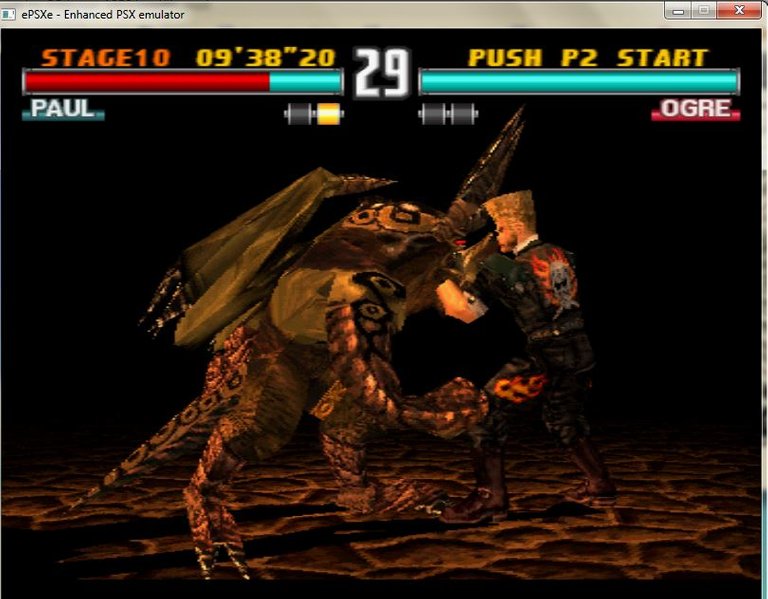 Screenshot for my PC
Español
Hola a toda la comunidad de Hive Gaming, espero se encuentren genial, hoy quiero hablarles de otro juego retro que decidí volver a jugar gracias al Challenge de juegos retro que tuvimos hace un tiempo en la comunidad, y es que debo admitir que volver a tomar un juego como Tekken 3 no solo me trae muy buenos recuerdos sino que me recuerda lo mucho que se pueden perder las habilidades en un juego cuando se deja de practicar jajaja y es que debo admitir que muy a mi pesar he perdido el nivel que me caracterizaba en este juego a pesar de considerarme un experto jajaja.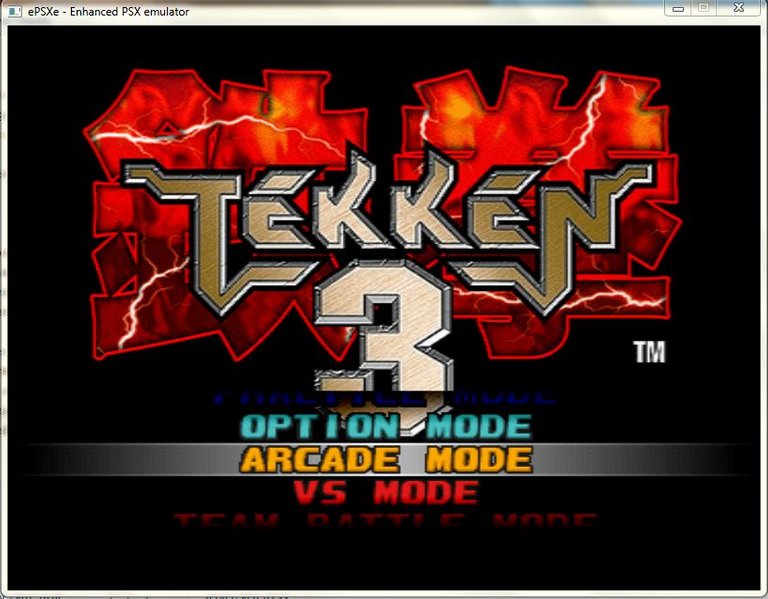 Screenshot for my PC
Este juego como los otros de Tekken (y la mayoría de juegos de pelea) nos presenta diferentes modos de juego, entre los que tenemos el modo Arcade o el modo VS o modo batalla en equipos pero también nos trajo dos novedades y es que fueron los mini juegos del modo Tekken Force (el cual nos permite desbloquear al Dr Bosconovitch), el éxito de este modo permitió que se llevará a otras entregas de la saga como Tekken 4 y Tekken 5 (en este juego lleva el nombre de Devil Within) y el modo Tekken Ball el cual se asemejaba a un partido de voleibol de playa (y nos permitía desbloquear a Gon). Este juego nos trajo a 10 personajes principales entre ellos algunos de Tekken 2 como Paul Phoenix, King o Yoshimitsu y personajes nuevos como Jin Kazama, Eddy Gordo y Hwoarang, además también de 9 personajes desbloqueables (entre los que teníamos a Ogre, Heihachi y Gun Jack por nombrar a algunos) y 2 personajes secretos (Gon y el Dr Bosconovitch).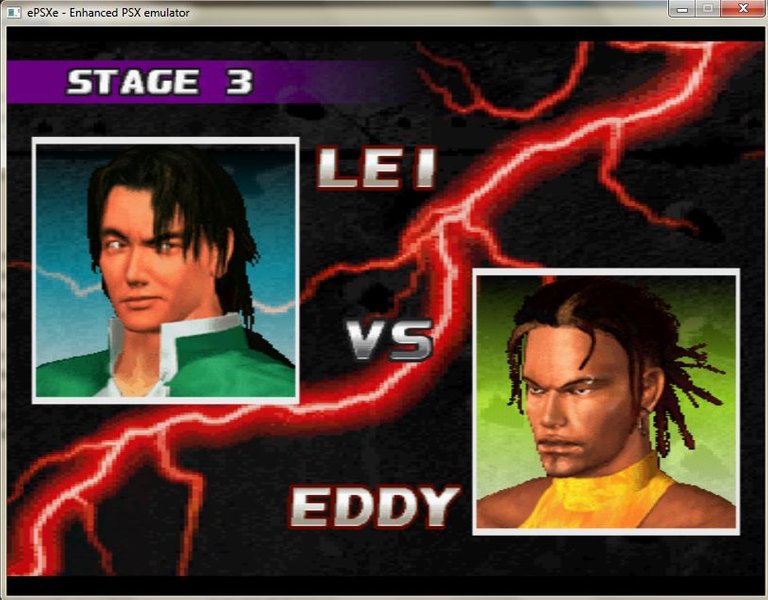 Screenshot for my PC
Tekken 3 es como muchos saben la tercera entrega de la saga Tekken siguiendo los eventos de la batalla por ganar "El Torneo de Rey del Puño de Hierro" y el control de la Mishima Zaibatsu, en esta entrega nuestro protagonista será el hijo de Kazuya Mishima y Jun Kazama (hijo del que se sabe si existencia en los eventos de Tekken 2) Jin Kazama, quien luego de perder a su madre en manos de un misterioso y extremadamente poderoso ser llamado Ogre, decide entrenar con su cruel abuelo Heihachi para así poder vengar a su madre, luego de 4 años de duro entrenamiento Heihachi decide que Jin ya está listo y convoca el siguiente torneo, sin saber Jin que su abuelo realmente planea utilizarlo como carnada para obtener las habilidades de Ogre. Luego de la batalla final contra la última transformación de Ogre (True Ogre) y Jin venciendo a este misterioso ser (según el modo Arcade del juego este sería el final canon) Ogre desaparece y Heihachi junto con las Tekken Force acribillan a Jin hasta matarlo, pero para sorpresa de todos Jin despierta su gen diabólico y deja inconscientes a todos los miembros de esta fuerza y a su abuelo, para luego huir volando del lugar (gracias a las alas negras que genera gracias a su gen diabólico).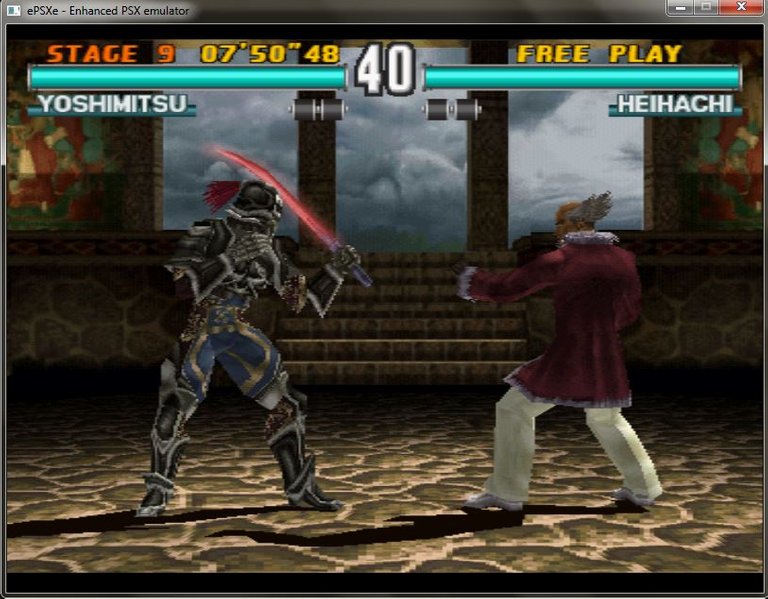 Screenshot for my PC
Este juego fue hecho y distribuido por Namco y fue lanzado primero para la plataforma de máquinas Arcade en 1997, un año después fue lanzado para el Playstation 1 y fue el último juego de la saga que se lanzó para esta consola, aparece en el modo historia de Tekken 5. Este juego se considera como uno de los mejores juegos de pelea de la historia e inclusive tiene el título de ser el 2do mejor juego de todo Playstation.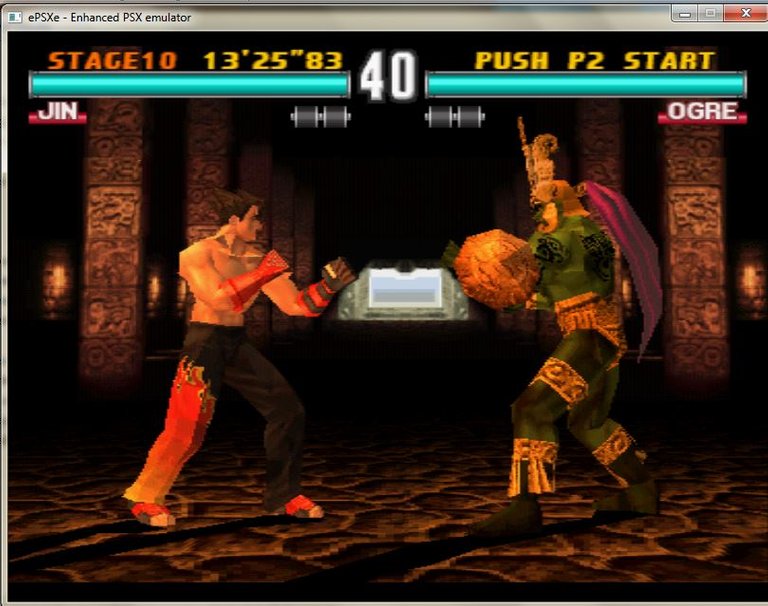 Screenshot for my PC
Bien pues no hay mucho más que pueda decirles sobre este genial juego que marco no solo mi infancia sino también mi gusto por los juegos de pelea, además que me permitió no solo competir en algunos torneos sino también ganar una gran cantidad de amigos a los que este juego también les parecía épico (además de ganar algunas apuestas también jajaja), sin duda alguna es un juego que debe ser jugado y que a pesar de los años nunca perderá su genial estilo. Sin más que decirles espero se encuentren genial y nos veremos en otro post.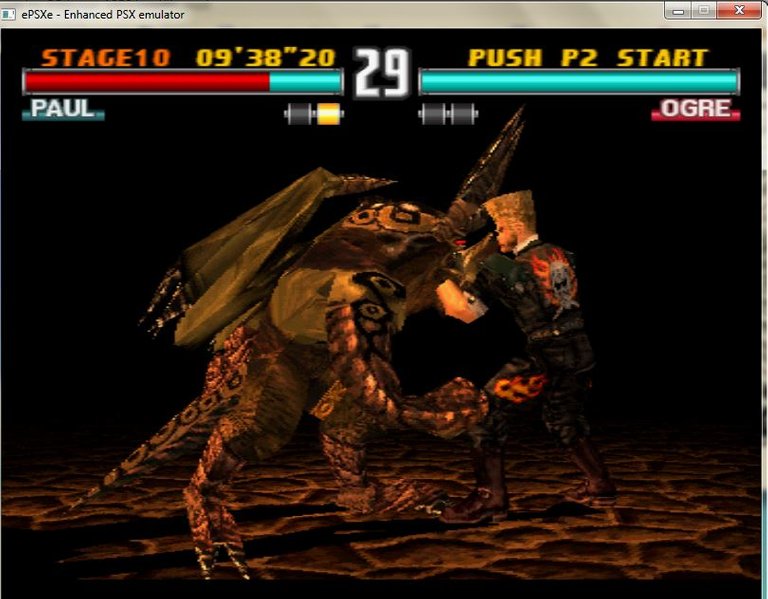 Screenshot for my PC