Yey! at last, after a couple of days of completing my quests everyday in splinterlands, today I've got a nice batch of rewards. I've been longing for this kind of rewards since the last season ended I think that's almost 12 days ago LOL.

My quest for today is rising dead, so in this quest I need to win 5 matches using death splinter, I'm a bit lucky to have this quest because death splinter is my favorite and my most frequently used splinter, so I know what's the best cards combination to use in any rules and situations in this splinter. But it's not that easy because my current league is "DIAMOND 2" and In this league there is so many strong players I need to face before I complete my quest.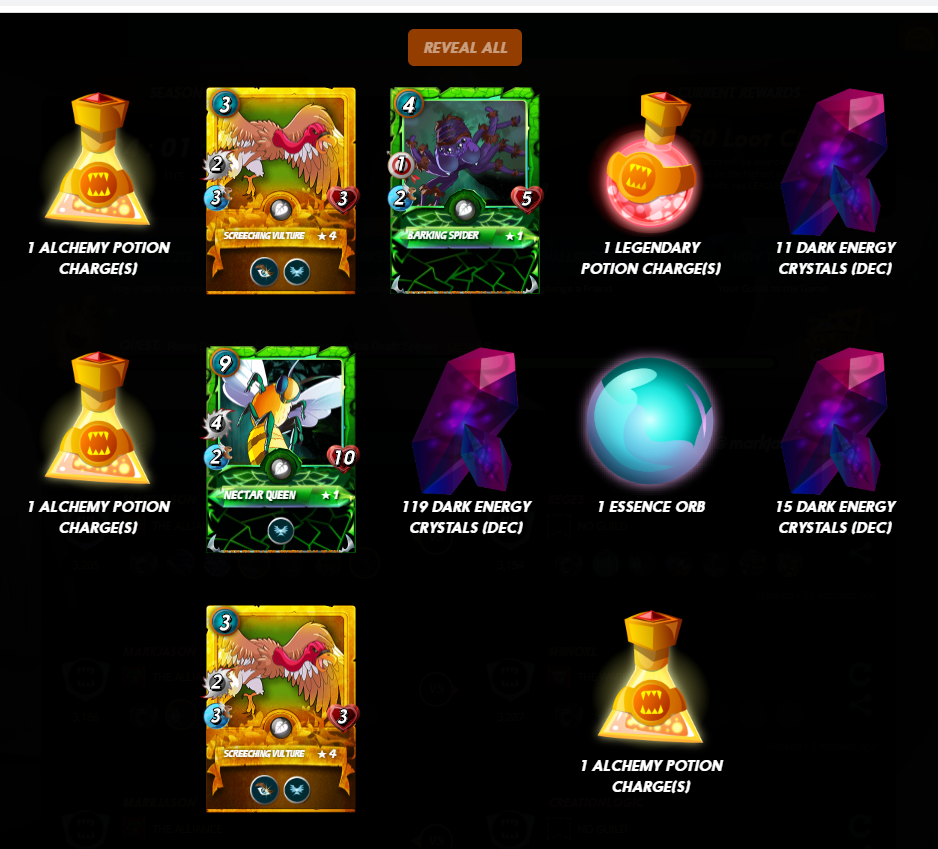 look at these reward, at last after a couple of defeats I manage to complete my quest and I am in the diamond 2 league so I can claim 12 reward chest for completing my quest and look I pulled 2 gold foil common cards which is worth 0.7usd each and I also pulled 1 essence orb worth 2500 dec, but thats not all.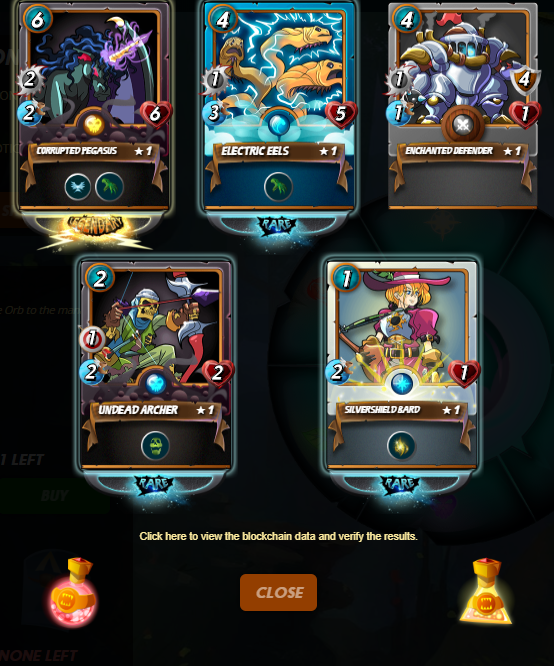 Becuase when I opened the essence orb that I got from my daily rewards I pulled 1 legendary card "the Corrupted Pegasus" which is worth 4.20 usd(lowest price in the market) and I also pulled 3 rare promo cards and only one common, and because of this pull plus the 2 gold foil commons from the reward chest, I can easily say that this is my luckiest day in this current season so far haha, but nothing beat a gold foil legendary so I'm always praying to pull one gold foil legendary again sooner or later LOL..
That's all for now and thank you for your time spent reading this, till my next posts.....