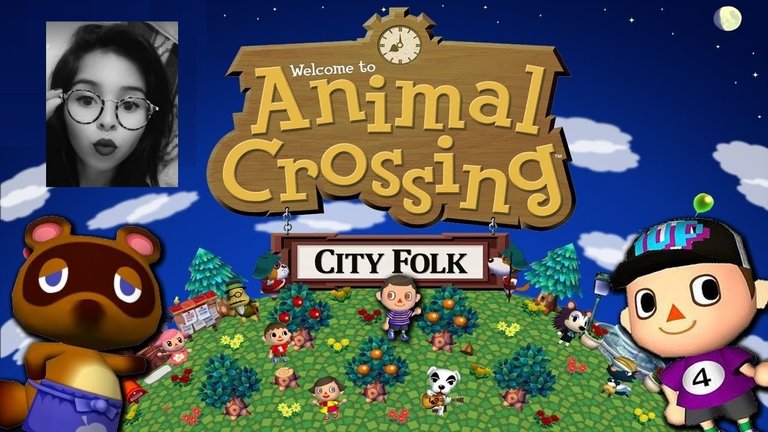 Source
¡What's up Hivers!
First of all, the participation of each user, telling their experiences and anecdotes, brings back many memories that I lived with my console. I got the console after my parents promised me when I was just a little girl that if I got high marks they would give me a Wii (as I did, they did). This is how Nintendo came to our house to change our lives; with many amazing and fun games, but nothing comparable to Animal Crossing...
Primero que todo, las participaciones de cada usuario contando sus experiencias y anécdotas, me traen muchos recuerdos que viví con mi consola. Esta consola la obtuve después que mis padres me prometieron, cuando era tan solo una niña, que si obtenía altas calificaciones me regalarían un Wii (Como yo cumplí, ellos cumplieron). Así fue como Nintendo llegó a nuestra hogar para cambiarnos la vida; con muchos juegos increíbles y divertidos, pero ninguno como Animal Crossing...
---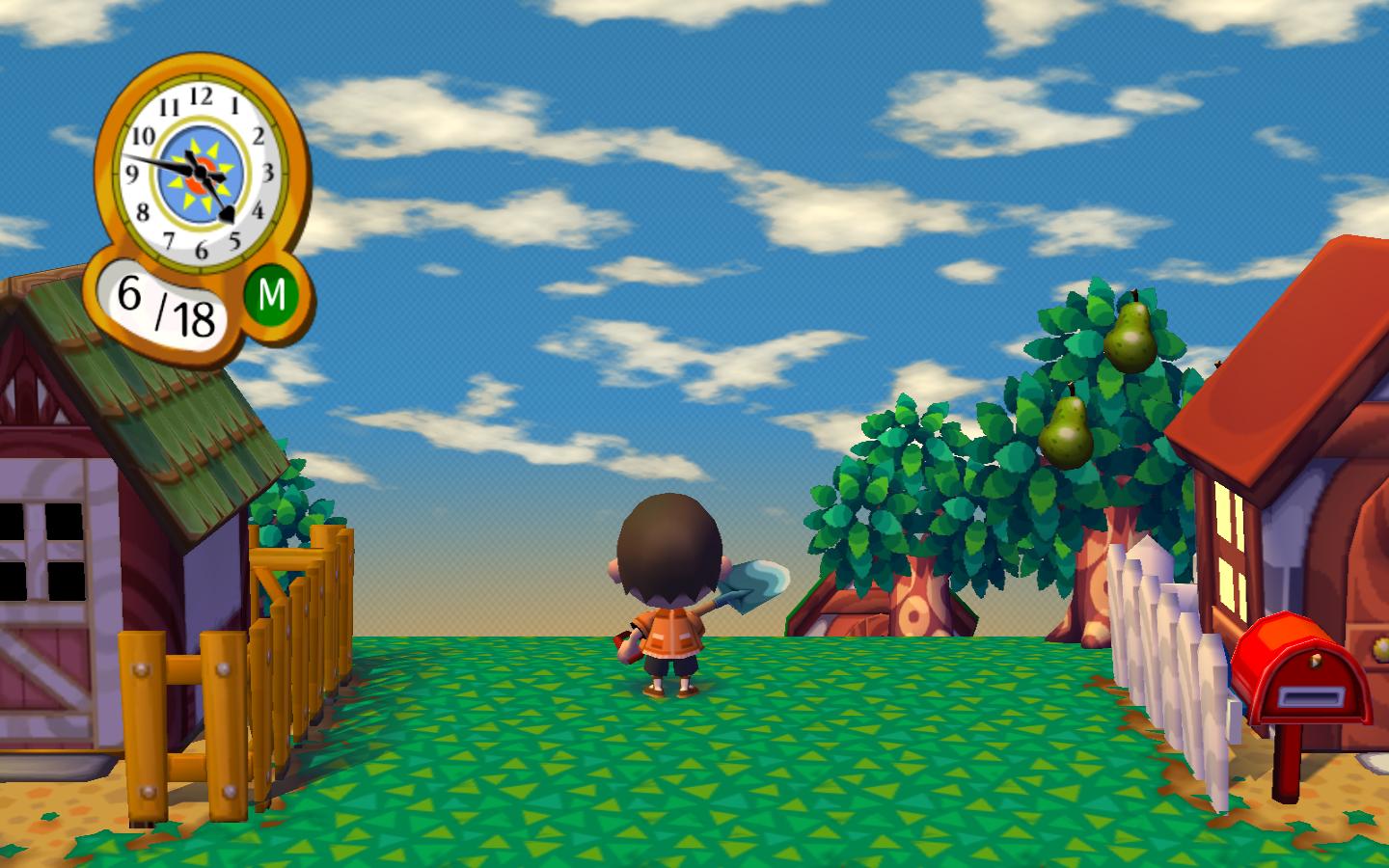 Source
When I think in Animal Crossing game, the first memory that comes to my mind is the races I do, after leaving school, to get home and take control before my older brother. I want to emphasize that this game is not multiplayer; if my brother came to the console first, I couldn't enter to my username until he finished and gave me a chance. He could spend all day playing without borrowing me the Wii... (Now the race made a lot of sense, right?)
Cuando pienso en Animal Crossing el primer recuerdo que llega a mi mente son las carreras que pegaba, después de salir del colegio, para llegar a casa y agarrar el control primero que mi hermano. Quiero destacar que este juego no es multijugador; cosa que si llegaba mi hermano primero a la consola, yo no podía ingresar en mi usuario hasta que él terminara y me diera chance. Y él podía pasar todo el día jugando sin prestarme el Wii... (Ahora lo de la carrera tiene mas sentido, no?)
One of the things I liked the most about Animal Crossing is that it was a life simulator where I could spend hours walking around the city talking with other characters, decorating the interior of my own house, buying utensils in stores, fishing in the sea and fishing dragonflies and butterflies...
Una de las cosas que mas me gustaba de Animal Crossing es que era un simulador de vida en donde yo podía pasar horas caminando por el pueblo conversando con otros personajes, decorando el interior de mi propia casa, comprando utensilios en las tiendas, pescando en el mar y atrapando libélulas y mariposas.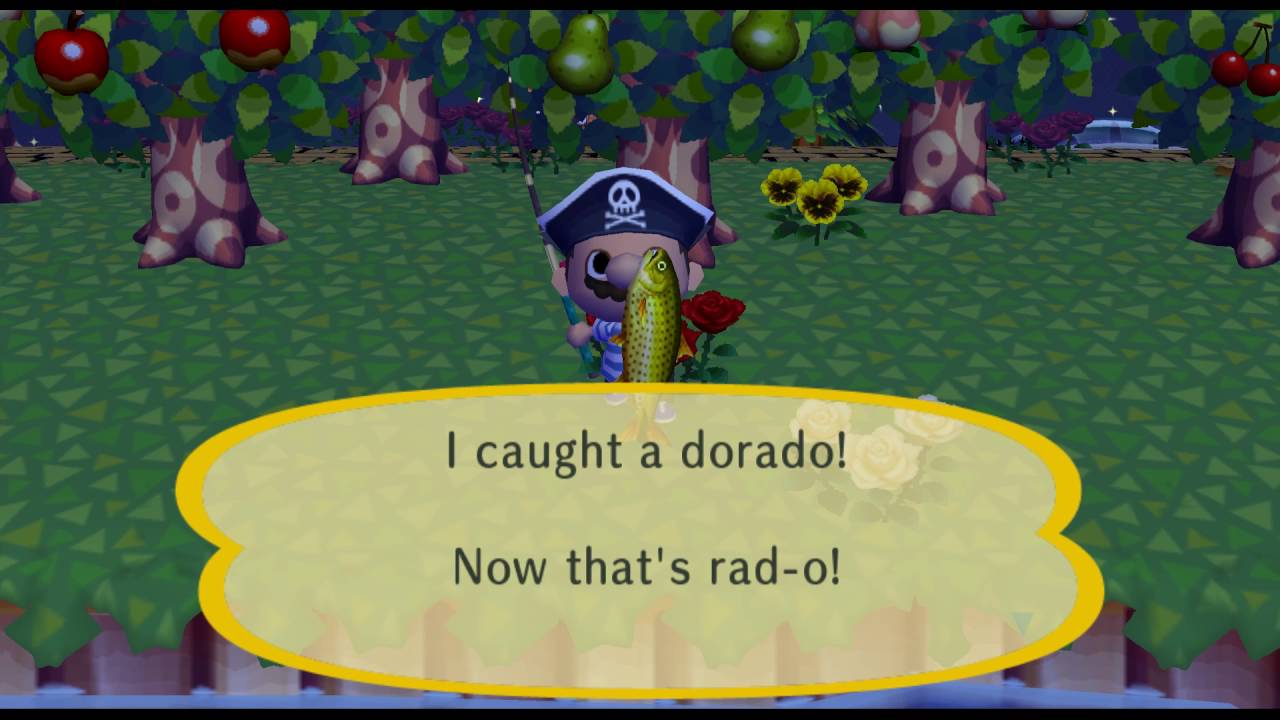 Source
I want to emphasize that my character always carried with him a record of collectibles obtained within the game; in this notebook was the name of each animal he captured, with a brief information. Thanks to this book I was able to learn more about art, archeology (digging up fossils) and about insects... It was a very informative game.
Quiero destacar que mi personaje siempre llevaba consigo un registro de coleccionables obtenidos dentro del juego; en esta libreta se encontraban el nombre de cada animal capturado, con una breve información. Gracias a este libro pude conocer mas sobre arte, arqueología (desenterrando fósiles) y sobre insectos.... Era un juego muy informativo.
---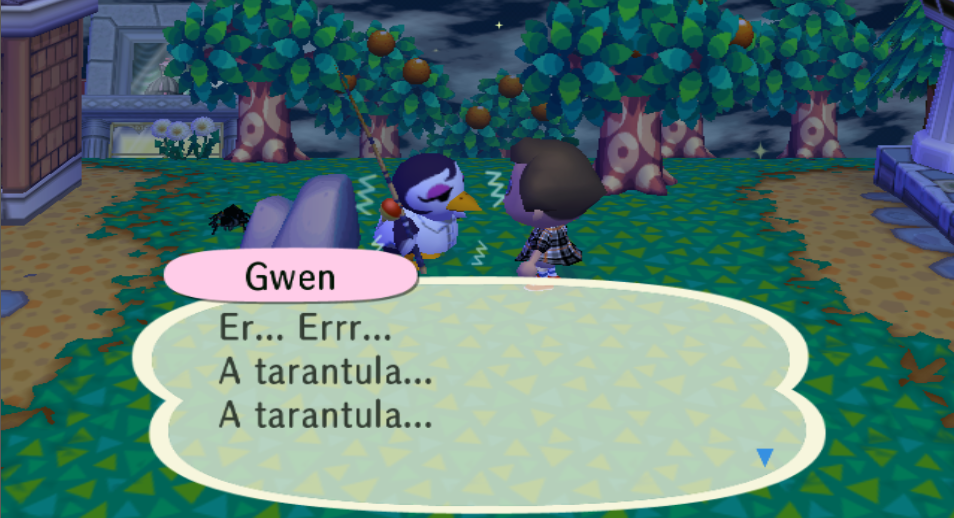 Source
I vaguely remember that there were 2 animals that I never managed to add to my list: the tarantula and the scorpion. I saw them several times and tried to catch them but they always attacked me before I could catch them; the bite of both was so powerful that they made my character faint and transported him directly to his room, unconscious. I was angry, since it was not usual to see them in the area (my brother could never catch them either since it was very difficult).
Vagamente recuerdo que hubo 2 animales que nunca puede agregar a mi lista: La tarántula y el alacrán. Los vi varias veces e intente atraparlos pero siempre me atacaban antes de poder capturarlos; la mordida de ambos era tan potente que hacían desmayar a mi personaje y lo transportaban directamente a su habitacion, incosciente. Yo pasaba rabia, ya que no era habitual verlos en la zona (Mi hermano tampoco pudo agarrarlos nunca ya que era muy dificil).
---
Source
I also want to mention that at Animal Crossing, north of the city, there was a bus that took me to a small modern town. In this I was able to find a hairdresser to change my appearance whenever I wanted, a cinema to watch movies, a bank to check my credits, a "Gracie Grace" store that sold decorative furniture and finally a Gyroids auction house (wooden objects that made noises musicals).
También quiero mencionar que en Animal Crossing: City Folk, al norte del pueblo, existía un bus que me trasladaba a una pequeña ciudad moderna. En esta podía encontrar una peluquería para cambiar mi aspecto cuando lo deseaba, un cine para ver películas, un banco que servia para revisar mis créditos, una tienda "Gracie Grace" que vendía muebles de decoración y finalmente una casa de subastas de Gyroids (objetos de maderas que hacían ruidos musicales).
Aside from the city, within the picturesque town there were many fun things to do. Example: A museum where the player could observe and negotiate works of art (in my case I was going to sell more than to observe haha), a town hall with an ATM where money could be donated, a sewing house where I could sell my own designs from clothes and even a cafeteria. As an anecdote, I want to tell you that during the time I lived in the game, I managed to realize that only on Saturdays I could enjoy the songs of the nice and friendly Mr. "totakeke" (a character represented by a dog).
Dejando de la lado la ciudad, dentro del pueblo habían muchas cosas divertidas para hacer. Ejemplo: Un museo en donde el jugador podía observar y negociar obras de arte (en mi caso, yo iba mas a vender que a observar jaja), una alcaldía con un cajero automático en donde podías donar dinero, una casa de costura en donde podía vender mis propios diseños de ropa, y hasta una cafetería. Como anécdota quiero contarles que durante el tiempo vivido en el juego, logre darme cuenta que tan solo los días sábados podía disfrutar de las canciones del amigable y bondadoso señor "totakeke" (un personaje representado por un perro).
---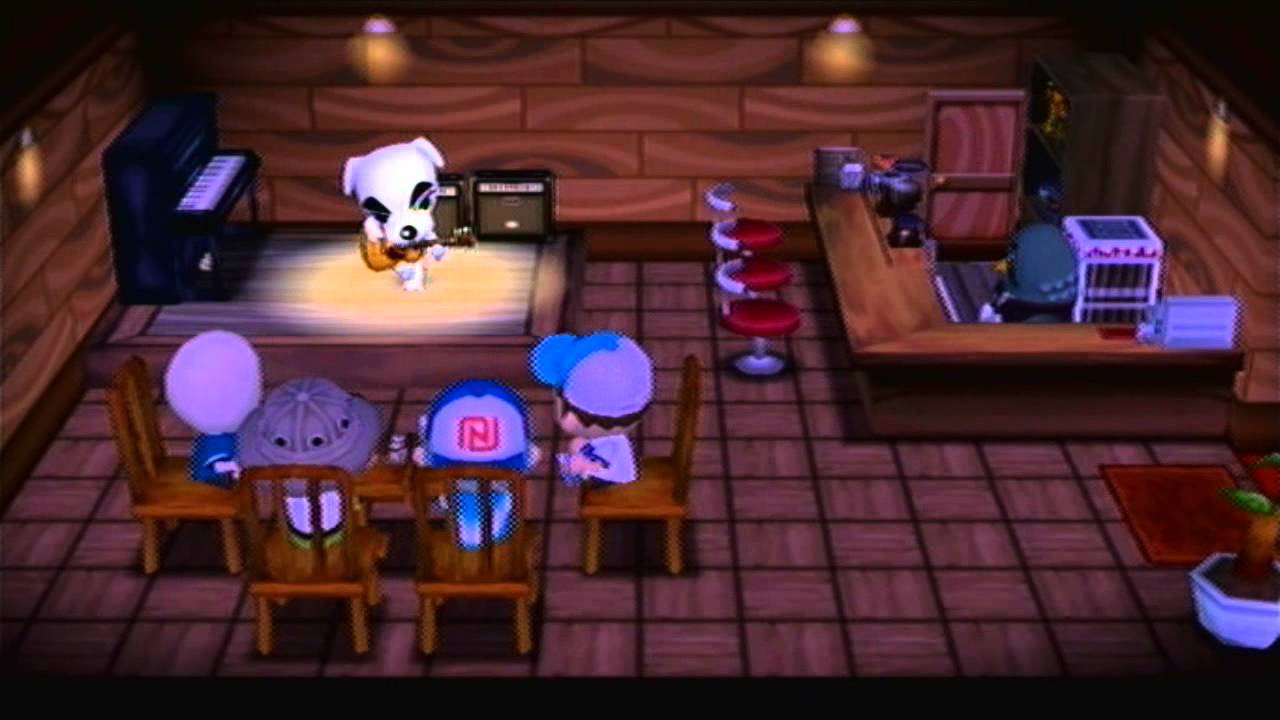 Source
Many are the memories related to this great game called Animal Crossing: City Folk ... And thanks to this Contest I was able to remember every feeling, relaxing and stressful, that I experienced with my brother in my childhood. A time I will never forget ...
Muchos son los recuerdos relacionados con este grandioso juego llamado Animal Crossing: City Folk... Y gracias a este Contest pude rememorar cada sentimiento, relajante y estresante, que viví con mi hermano en mi niñez. Una época que nunca olvidare...