---
English
Hey people!
I hope you are doing well, since the last time I posted about this game I haven't played again, I'm so focused on some things that I forget to rest and spend time doing others, but these days I've been feeling exhausted, so to distract myself I took up the game once more.
Spanish
¡¡¡Hey gente!!!
Espero que estén bien, desde la última vez que posteé sobre este juego no había vuelto a jugar, estoy tan concentrada en algunas cosas que me olvido de descansar y dedicar tiempo a hacer otras, pero estos días me he sentido agotada, así que para distraerme retomé el juego una vez más.
---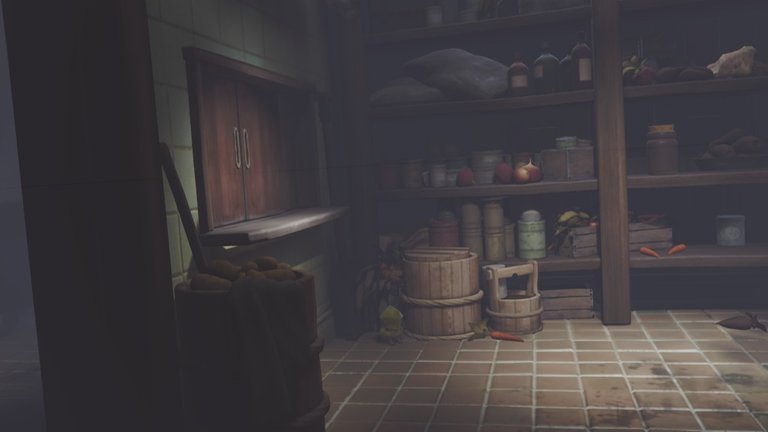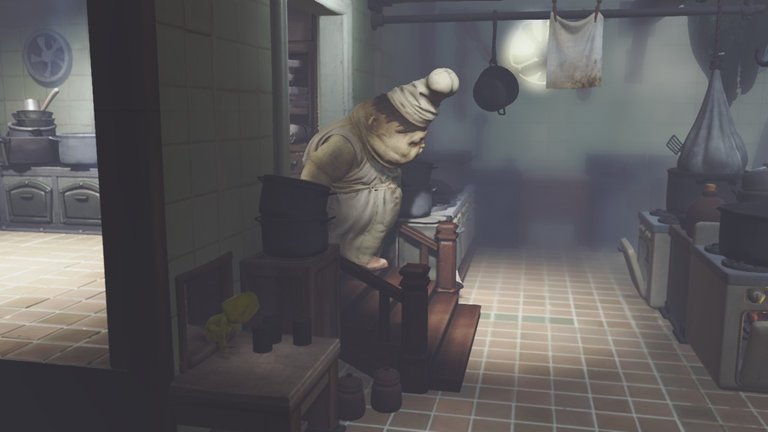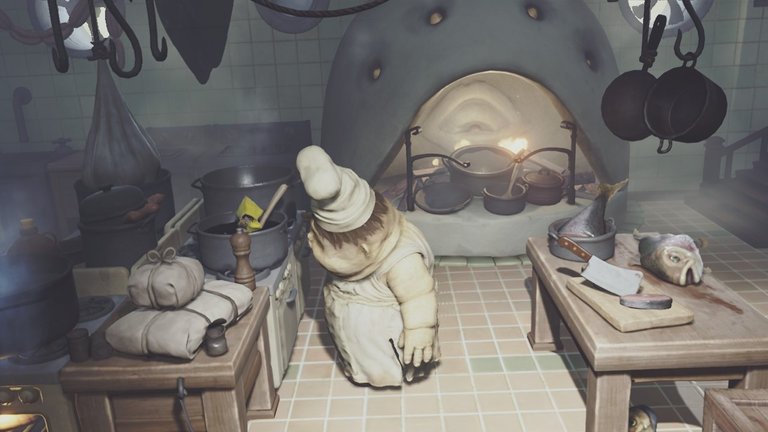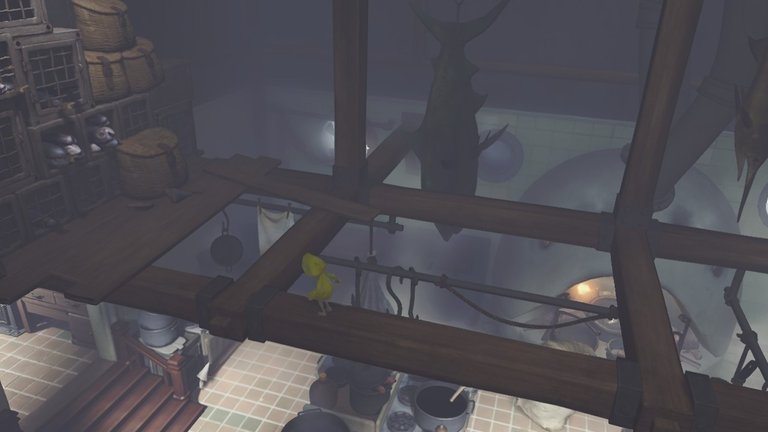 ---
This time the passage of the story took me to the part of some twin cooks, which spiced me up by catching me many times and throwing me into a pot or the oven.
One of which I spent many times trying to grab a key was this, where one of them was very focused on his meat and I had to go into the other room to make noise so he could go look and I could grab the key that was right on the table where he was cutting up the pieces of his food. This part in particular made me laugh as he was so passionate about cutting and there were many times that I was watching his passionate seduction while I thought how to pass, it turns out that in the wall that connected both rooms there were two accesses, one at the top and one at the bottom, and I always grabbed the one that was not haha so I was caught, until I tried it in a different way.
Esta vez el paso de la historia me llevó a la parte de unos cocineros gemelos, que me condimentaron al atraparme muchas veces y me tiraron a una olla o al horno.
Una de las que me pasé muchas veces intentando coger una llave fue esta, en la que uno de ellos estaba muy concentrado en su carne y yo tenía que ir a la otra habitación a hacer ruido para que él fuera a mirar y yo pudiera coger la llave que estaba justo encima de la mesa donde él estaba cortando los trozos de su comida. Esta parte en concreto me hizo mucha gracia ya que le apasionaba cortar y fueron muchas las veces que estuve mirando su apasionada seducción mientras pensaba como pasar, resulta que en la pared que comunicaba ambas habitaciones había dos accesos, uno arriba y otro abajo, y yo siempre agarraba el que no era jaja por lo que me pillaba, hasta que lo intenté de otra manera.
---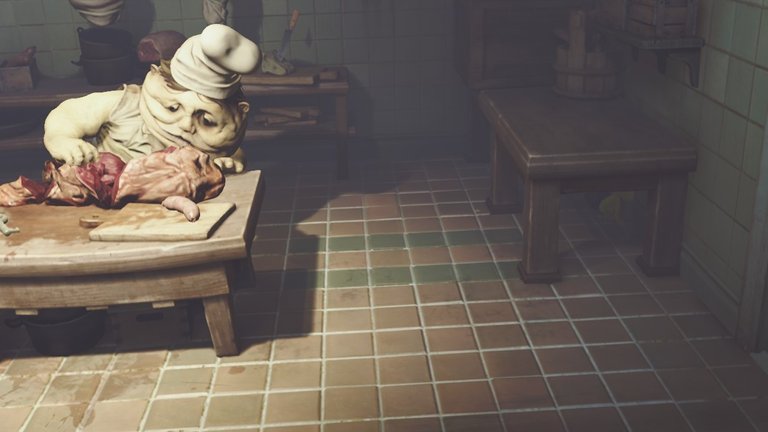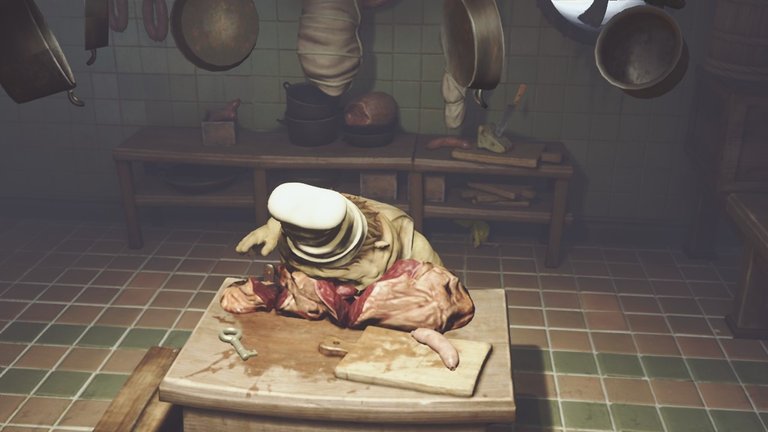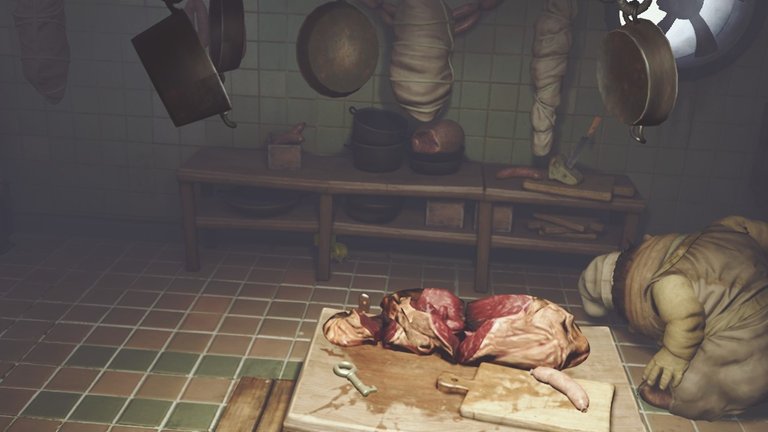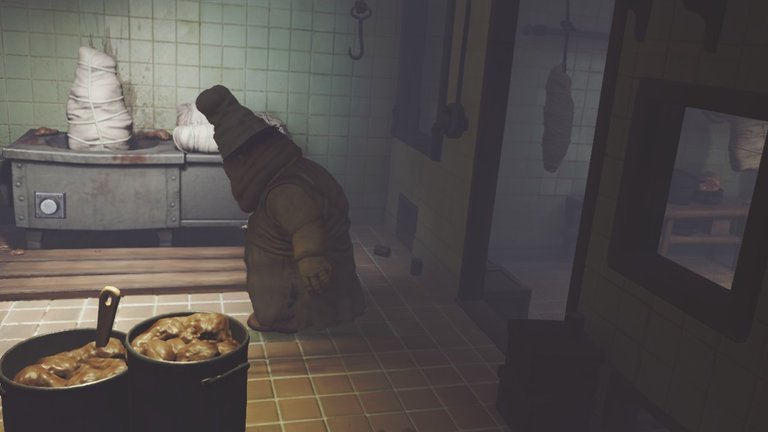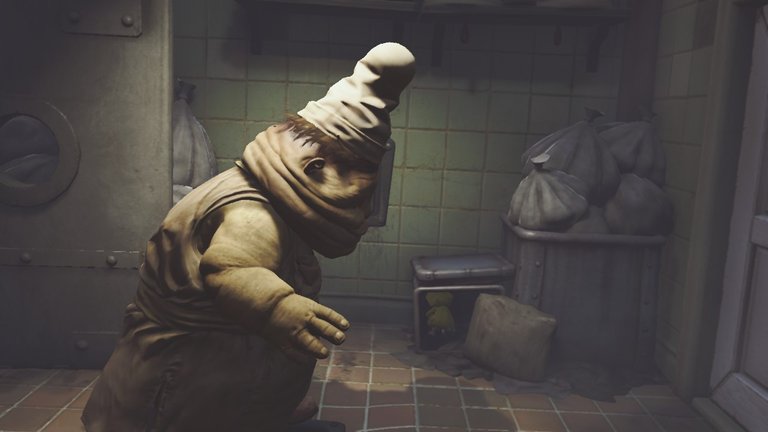 ---
Later I had to face both subjects, I almost suffered a heart attack, haha my heart was racing when I ran away, unfortunately they caught me twice, but on the third time I managed to escape, they became aggressive, they even threw wine bottles at me, and I said: OMG! What is this? A drunken fight in a bar? We could have been a nice family but NOOOO, you guys preferred to cook me. XD .
Más tarde tuve que enfrentarme a los dos sujetos, casi sufro un infarto, jaja mi corazón iba a mil por hora cuando salí corriendo, por desgracia me atraparon dos veces, pero a la tercera conseguí escapar, se pusieron agresivos, incluso me tiraron botellas de vino, y yo dije: ¡OMG! ¿Qué es esto? ¿Una pelea de borrachos en un bar? Podríamos haber sido una buena familia pero NOOOO, prefirieron cocinarme. XD .
---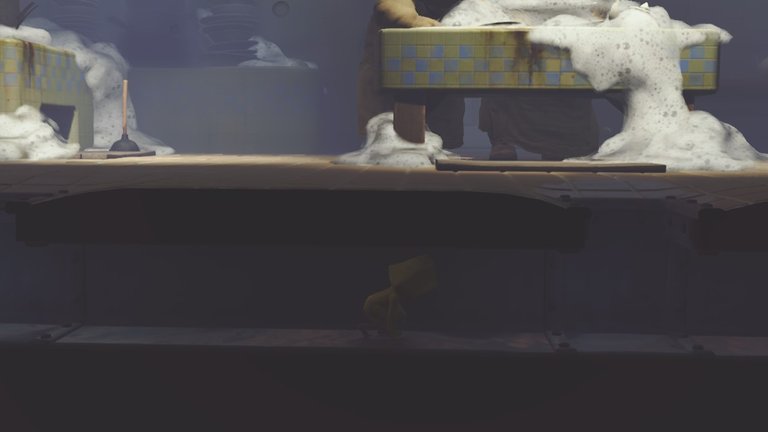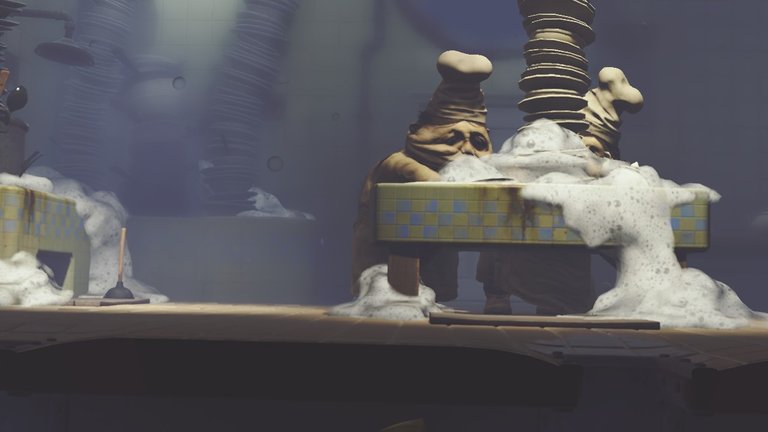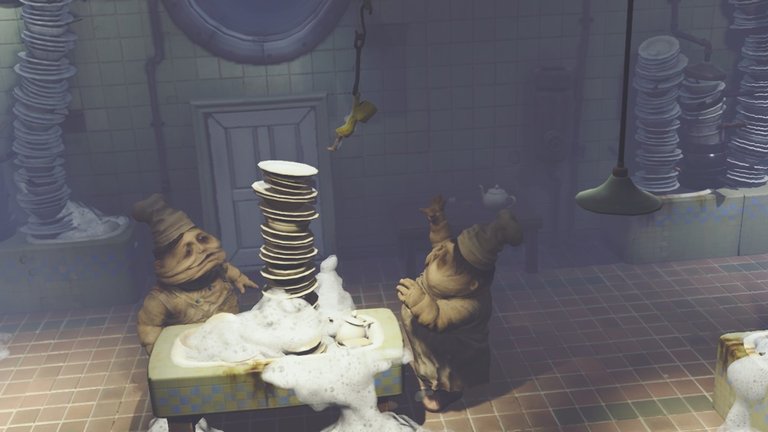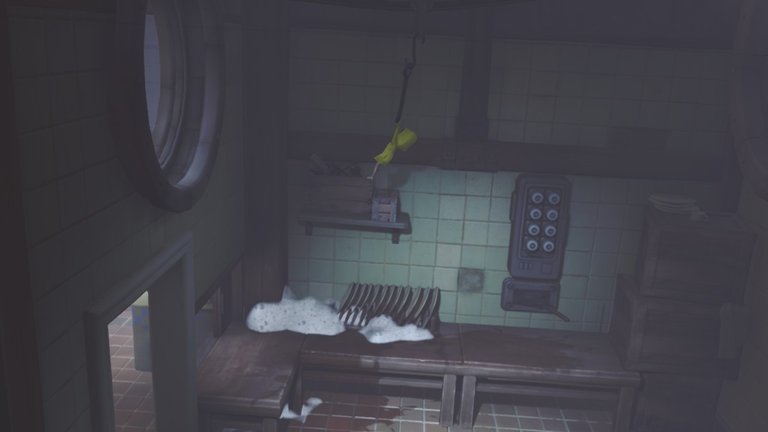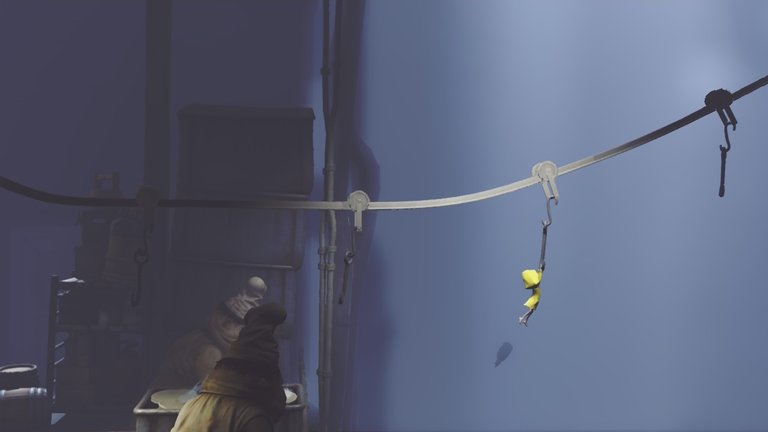 ---
After that I had to climb the facade of a big ship, and when I reached the top I saw a line of fat monsters walking to enter the rooms of the ship, it was a cruise for devourers haha, I don't know! It gave me a bad feeling. In a room for some reason one of them noticed my presence and started to crawl to catch me so I ran and ran, like there was no tomorrow, no shit! I had already come from some crazy cooks who made me in broth or baked, one lives traumas in childhood but this is over.
Después tuve que escalar la fachada de un gran barco, y cuando llegué arriba vi una fila de monstruos gordos caminando para entrar en las habitaciones del barco, era un crucero para devoradores jaja, ¡no sé! Me dio mala espina. En una habitación por alguna razón uno de ellos se percató de mi presencia y empezó a arrastrarse para atraparme así que corrí y corrí, como si no hubiera un mañana, ¡no jodas! Ya venía de unos cocineros locos que me hacían en caldo o al horno, uno vive traumas en la infancia pero esto ya se paso.
---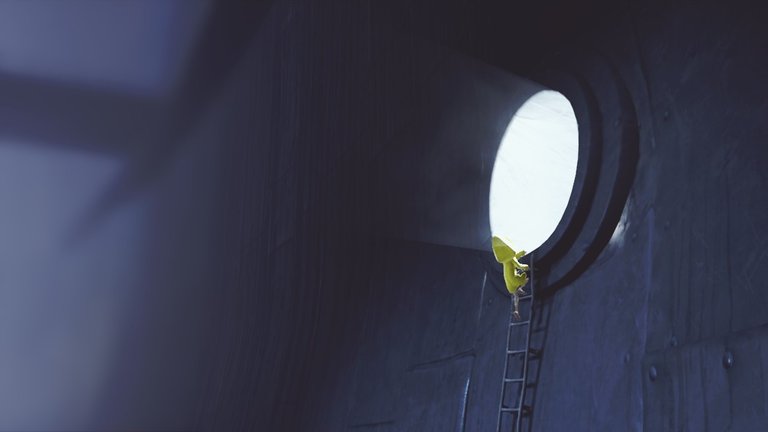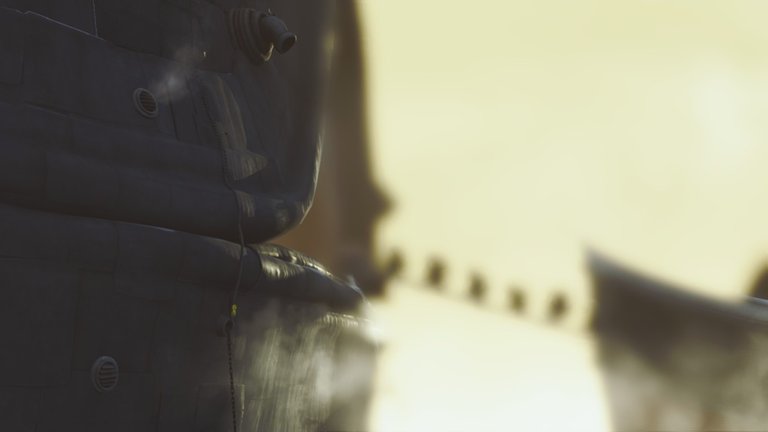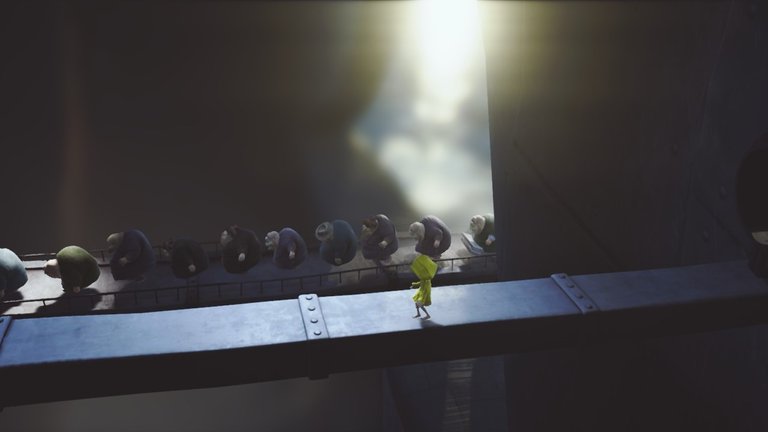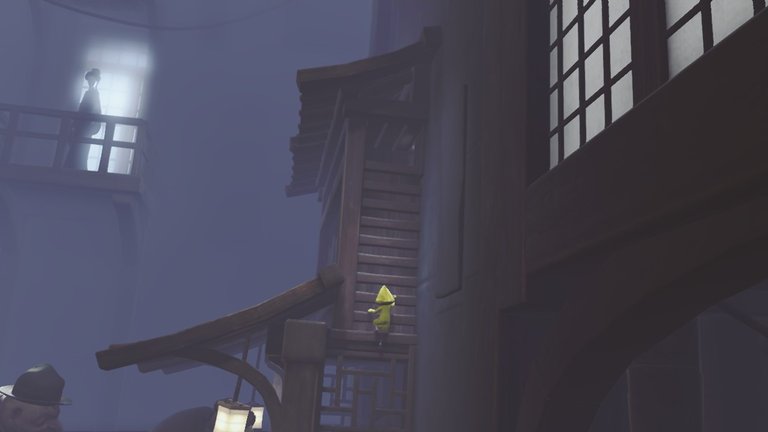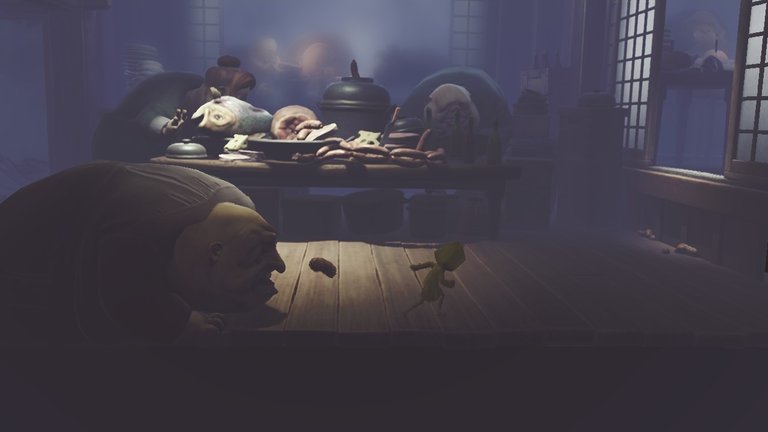 ---
In one of the rooms there were between 6 to 8 of these monsters on a table, I had to climb to that table and pass between them in zigzag to reach the other end and climb a wall. This scene reminded me a lot of Chihiro's journey, when the girl's parents eat until they become pigs, well that's how these monsters looked like, it was very complicated to pass and even though it was hard for them to move, they caught me! because the space was very narrow and unfortunately I got too close to them so I was their succulent appetizer many times, one moment I managed to pass it, I climbed the wall I got a little further than I thought ... there was a bug and the game closed haha! Guess where I showed up again when I went back to the game... .-. no shit! Yes, I went back to the part I had a hard time passing.
En una de las habitaciones había entre 6 y 8 de estos monstruos sobre una mesa, tenía que subirme a esa mesa y pasar entre ellos en zigzag para llegar al otro extremo y escalar una pared. Esta escena me recordó mucho al viaje de Chihiro, cuando los padres de la niña comen hasta convertirse en cerdos, pues así eran estos monstruos, era muy complicado pasar y aunque les costaba moverse, ¡me alcanzaban! porque el espacio era muy estrecho y desafortunadamente me acerqué demasiado a ellos por lo que fui su suculento aperitivo muchas veces, en un momento logré pasarlo, me subí a la pared llegué un poco más lejos de lo que pensaba... hubo un bug y el juego se cerró ¡jaja! Adivina donde aparecí de nuevo cuando volví al juego... .-. ¡no me digas! Si, volví a la parte que me costó pasar.
---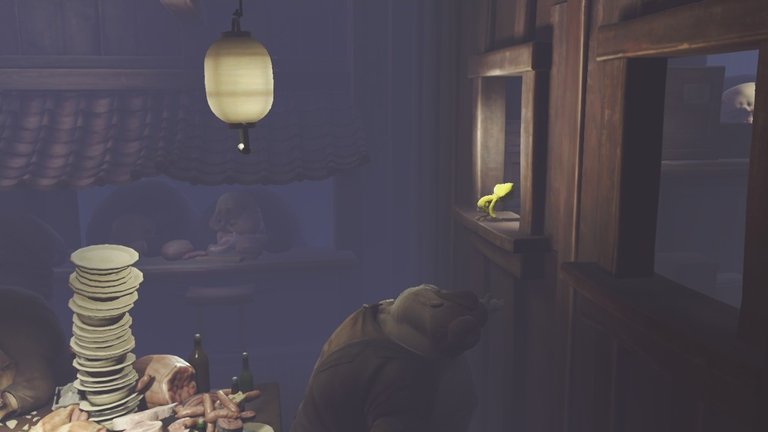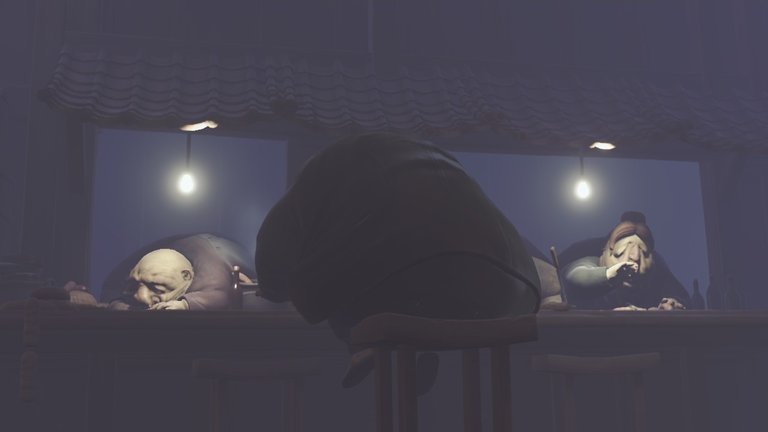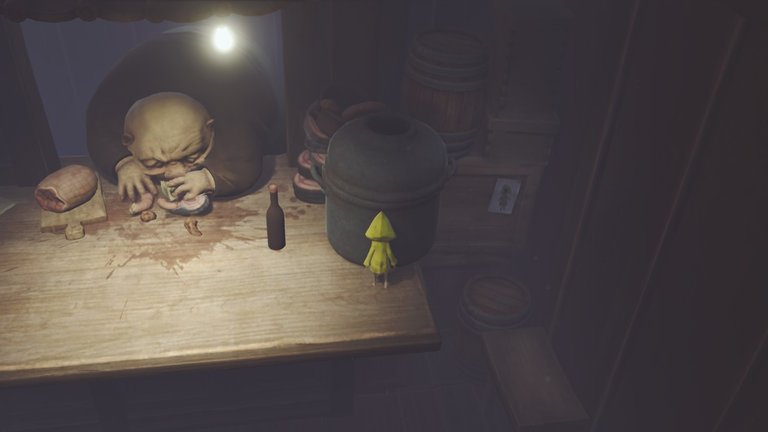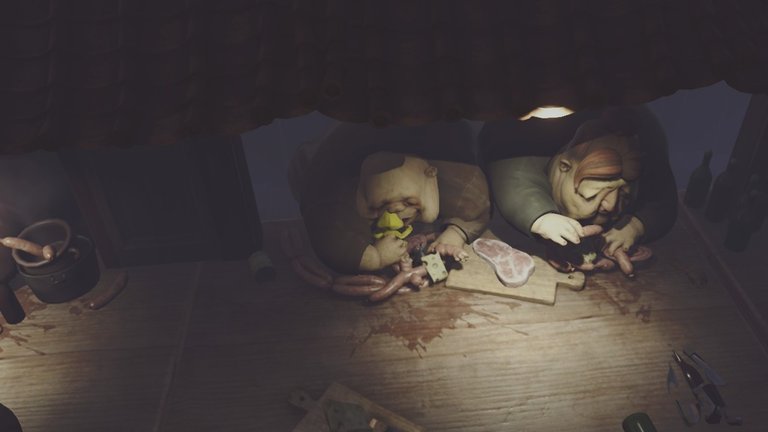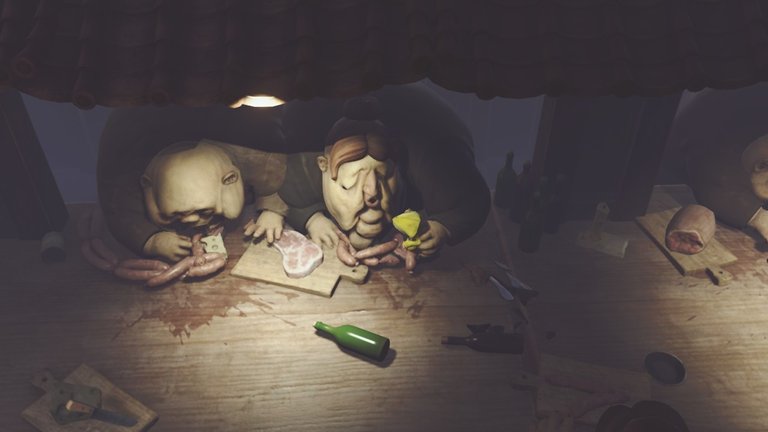 ---
This made me mad, something I've always hated is people making noises while eating and this happened here, I felt frustration on both sides, both of how complicated it was to pass and the sound, and I could not play without this because it's not the same 😢. I felt it was karma for the time I killed that gnome, I don't remember how many times they ate me, those chicken legs that the character has are succulent for them and that only their diet is based on rats I guess that gave them a better taste.
The sound of the monsters eating at one point I found it very irritating, I couldn't stand it anymore and to pass this one I had to turn it off, it was funny that one of them was the only one that didn't devour me when she caught me, rather she looked at me with disgust HAHAHAHAHAHA! Well, the feeling was mutual, so good. After 800 attempts I managed to pass it, I climbed the fucking wall and up there were more. I turned the sound back on even though I suffered with it.
Esto me sacó de quicio, algo que siempre he odiado es que la gente haga ruidos mientras come y esto pasó aquí, sentí frustración por ambos lados, tanto de lo complicado que era pasar como del sonido, y no podría jugar sin esto porque no es lo mismo 😢. Sentí que era el karma por la vez que maté a ese gnomo, no recuerdo cuantas veces me comieron, esas patas de pollo que tiene el personaje son suculentas para ellos y eso que solo su dieta es a base de ratas supongo que les dio mejor sabor.
El sonido de los monstruos comiendo en un momento dado lo encontré muy irritante, ya no lo soportaba y para pasar esta tuve que apagarlo, fue gracioso que una de ellas fue la única que no me devoró cuando me pilló, más bien me miró con asco JAJAJAJAJA. Bueno, el sentimiento era mutuo, así que bien. Después de 800 intentos conseguí pasarla, subí la jodida pared y arriba habían más. Volví a poner el sonido aunque sufrí con ello.
---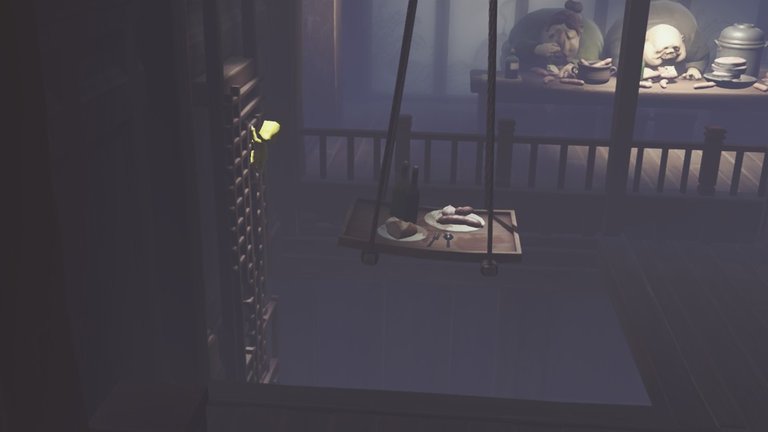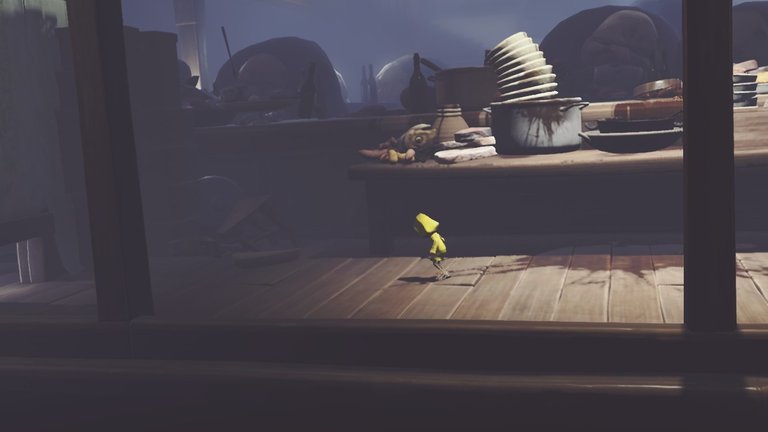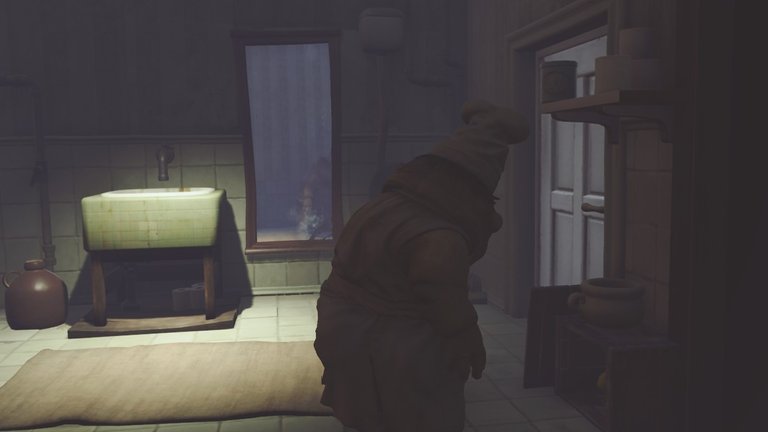 ---
Once again the devourers tried to catch me, but I escaped, and thinking I was safe, one of the cooks appeared again, no more and no less. And I thought I had left them in the past, hahaha but no, the goal was to be the main course anyway, although I managed to hide and went on my way after he left.
De nuevo los devoradores intentaron atraparme, pero escapé, y creyéndome a salvo, apareció de nuevo uno de los cocineros, ni más ni menos. Y yo que pensaba que los había dejado en el pasado, jajaja pero no, el objetivo era ser el plato principal de todas formas, aunque conseguí esconderme y seguí mi camino después de que se fuera.
---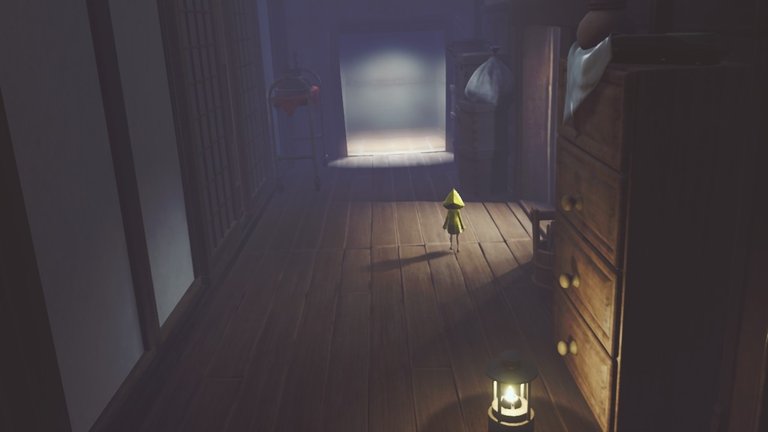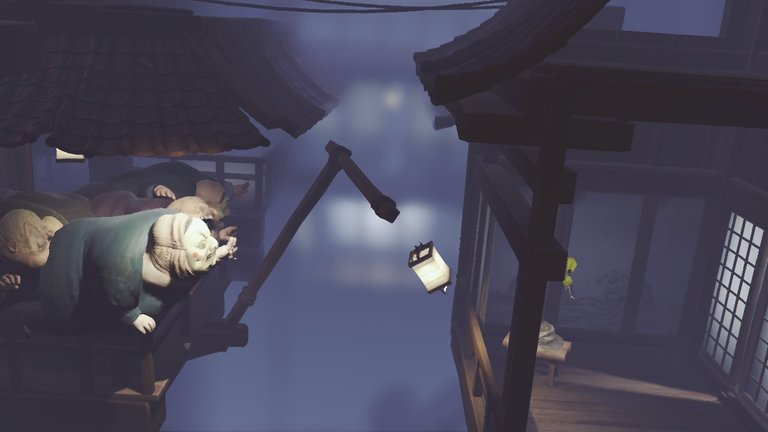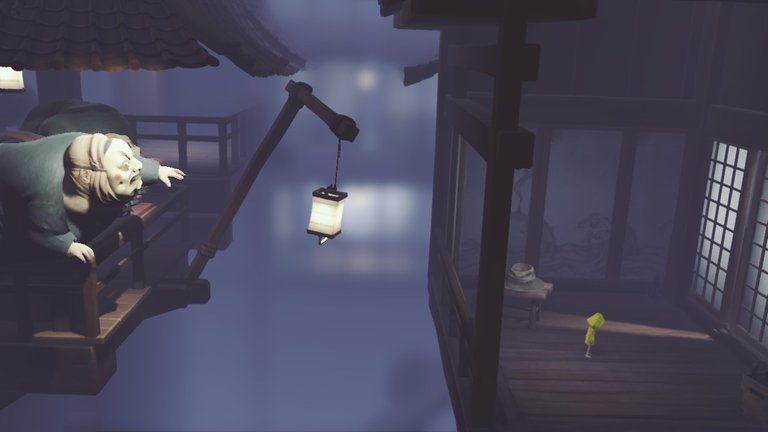 ---
I walked into a room that randomly these fat monsters started to appear and a stampede formed, running without looking back!. At the end of this stage the child started to get hungry, how could he not be hungry? If the whole phase was seeing people eating like pigs, even I got hungry, hahaha and I was wondering where is a rat around here, I saw a gnome who kindly offered me food, but the kid preferred to eat it 😅 what a joke! Hehehehehehe that's how this stage ended.
Entré en una habitación que al azar empezaron a aparecer estos monstruos gordos y se formó una estampida, ¡a correr sin mirar atrás!. Al final de esta etapa al niño le empezó a dar hambre, ¿Cómo no iba a tener hambre? Si toda la fase fue ver a la gente comiendo como cerdos, hasta a mi me dio hambre, jajaja y me preguntaba donde hay una rata por aquí, vi a un gnomo que amablemente me ofreció comida, pero el niño prefirió comérselo 😅 ¡que chiste! Jejejejeje así terminó esta etapa.
---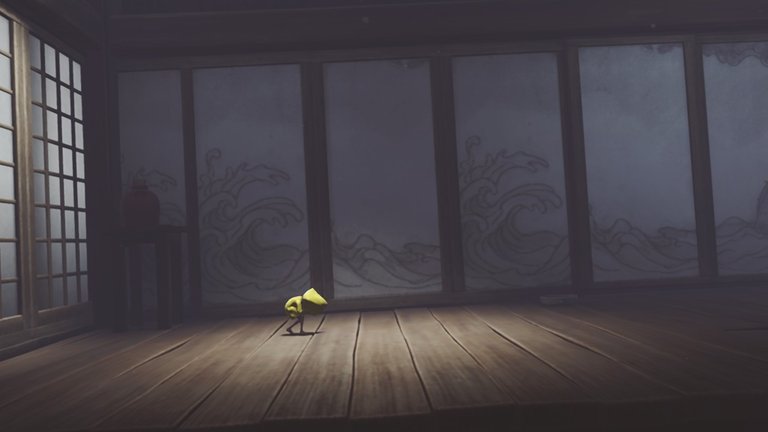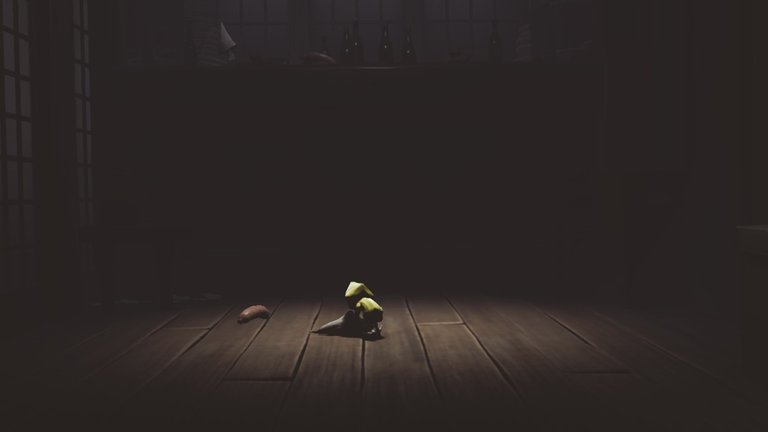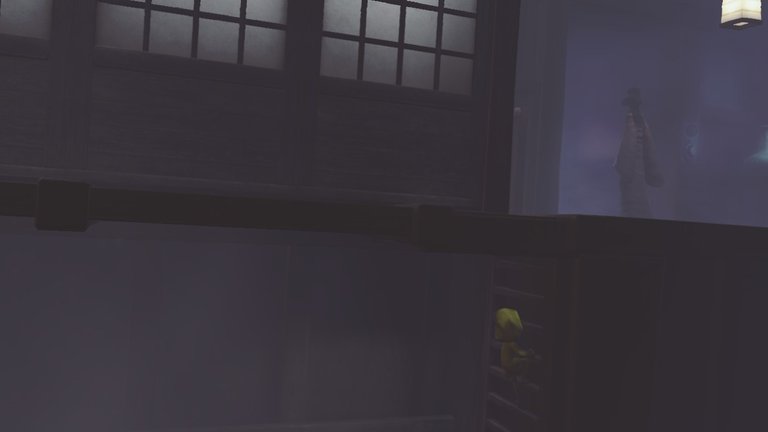 ---
Thanks for taking a few minutes to read me, until next time ✨😊.
Gracias por dedicar unos minutos a leerme, hasta la próxima ✨😊.
---

---
Twitter
Instagram:
Translated in Deelp
All screenshots are of my authorship