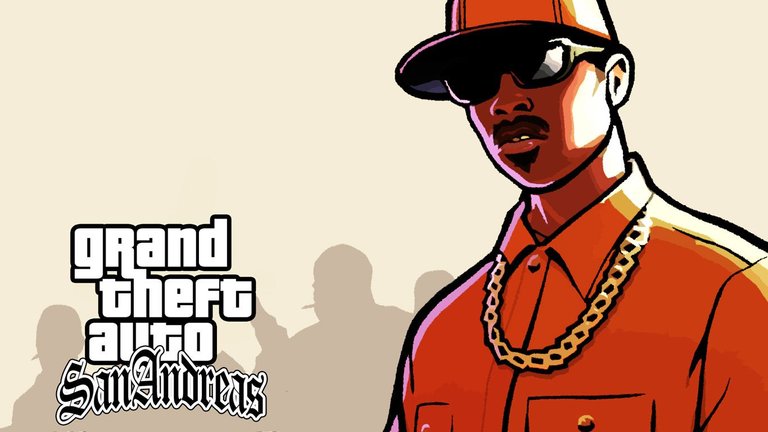 The Grand Theft Auto series is all that can be said about it as an empire by letter, it is an integrated game in terms of everything ... the story, driving vehicles and it is the best so far in the open world game system, but there are certainly some games in the GTA series that lacked characters Gold digging in our minds all the time, I am not talking about the Grand Theft Auto series only, but rather any game that we have passed through, and here comes our talk about the best game in the Grand Theft Auto San Andreas series that I have always got tired of it even if I play it every day, but Why is this particular game, without the rest of the series, the best?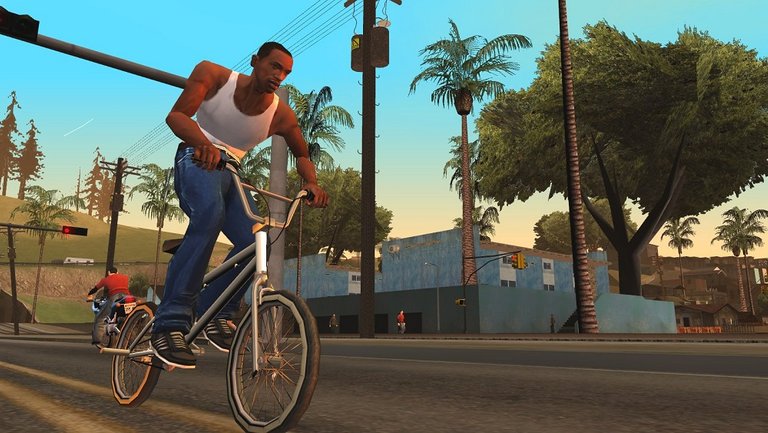 Grand Theft Auto V is indeed a wonderful masterpiece, it did not become the best-selling game in the 2000s or the third best-selling game by chance, it really is one of the best games ever, the title Rockstar has been around for nearly seven years Even now, however it is still selling until now and there are very few indications that sales will slow anytime soon for sure, mostly due to the online development and constant updates from the developers, who keep polishing the game to try to keep it as glamorous as possible, unlike Grand. Theft Auto Sa, which has not needed anything else since the time of launch.
Of course, it's all a matter of opinion. I'm sure most people will support the current GTA as the best, that's fine. It's still hard to argue with the idea but, the way I see it, San Andreas is among the best sandbox games ever and definitely the best title ever from Rockstar, because appreciation for real players of Grand Theft Auto San Andreas is much deeper than regular fun as the game was released at a time when the gaming world needed it most.
The year 2004 was not stagnant, of course, but from my point of view there was no game that forced me to play, of course if I had enough awareness at the time, fortunately and after a while I had a PlayStation 2 and video games would become a way to overcome untold loss or boredom. At the very least, to this day games are one of the few things I can count on to help me navigate a beautiful world during stressful situations, although they are often the source of my anxiety.
What is the story of my acquaintance with Grand Theft Auto Sa? After a week or so of its launch, my friend bought it when I was very young at the time, but I'm not sure why his parents brought him this game even though he was not six years old at the time, but it doesn't matter, I spent hours not He counted it from my young life when I was six or five years old, I really don't remember, going to the gym, riding cool bikes, going on dates with my girlfriends "Denise" and "Millie" There were always opportunities to spend quality time with the working girls in the game, but I I will not confirm or deny anything related to this.
Why do I love this game even with all that time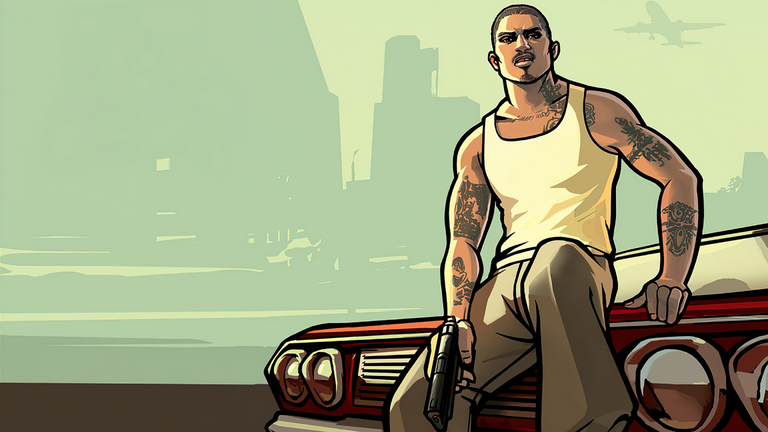 I was totally addicted back in 2017 maybe it was because I love CJ for no specific reason however, I guess I was going to love her anyway, there was a lot to do whether I join Sweet or the traitorous Big Smoke and Ryder on missions that kept my heart beating to kill Ballas, or even as Tenpenny Officer, San Andreas was the dream and paradigm shift in the gaming world without a doubt.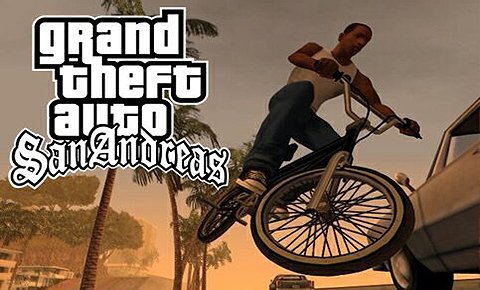 Grand Theft Auto Sa is the reason why I got to know and entered the world of action and gangster games, it is the excitement, the world, and everything that can be imagined in a game in your hands in 2004 where the games were not what we see now, but it was not liked to some extent from My parents because of her excessive violence or somewhat sexual overtones, so I used to play it a little secretly so that I would not receive any punishment of any kind.
From there everything was fine. I could play whenever I wanted to, without having to use a list of parental employment obligations to get back into being Carl Johnson. The game took a very long time to get over it, and although I had to use several cheats, I enjoyed every second.
It's great to become "Carl Johnson" while you are in your place to immerse yourself in a great story and gameplay that crosses all boundaries at the time, since I played San Andreas I paid for it twice, first for the Playstation 2 and again for my PC. And, last year I downloaded it to my computer, of course, I played GTA 5 shortly after its release, but the single-player mode was disappointingly short and didn't quite meet storytelling standards like Grand Theft Auto Sa in my view.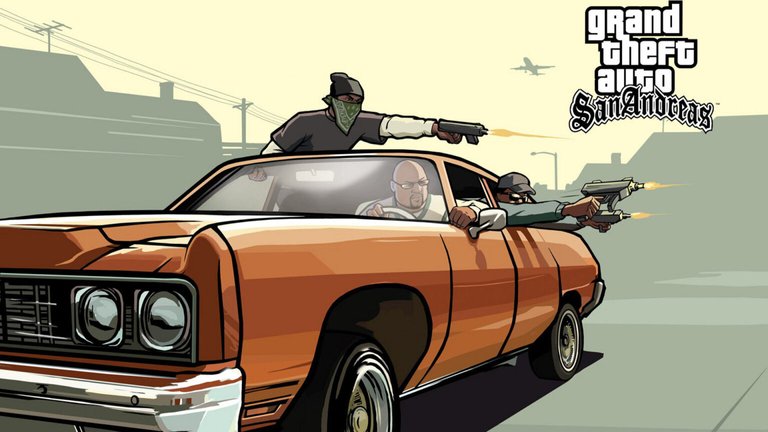 While the GTA V map is much bigger and there is enough to keep someone busy for years, most of the map and places I visited in the game were not part of the story so it didn't count, and I was very bored as soon as I entered the online phase of GTA 5, I see that the MTA game, which is an online development of the game San Andreas, is made by some young developers only and it is somewhat informal. Much better or more enjoyable at least "This is my simplest rights", at least I had no problem when I logged into a server.
I initially bought GTA 5 on the PS3 and the device was running out of power at the time, and I later bought it on PS4 and after that I got it for free on the Epic store, although I own the game for free on my device now. However, I was hesitant not to download it and play with my friends. Develop online and after two days I put it in the trash, and this is what really happened, I can't force myself to do that. Last year I downloaded San Andreas again without any hesitation and I'm still playing it. From time to time until now.
Aesthetically, it's less impressive 16 years have passed, but GTA: San Andreas ranks as the absolute best for its storytelling style, and if there's a whiff of rumors regarding its remake or remake, I would be happy.
The title will turn 20 in 2024 and I'm so hopeful to recreate the 20th anniversary, just imagine GTA: San Andreas playing in modern-day quality, imagine being polished Carl Johnson with Call of Duty-style weapons, Imagine meeting Dennis Who wouldn't be able to walk as a Minecraft character ...
Despite all those wishes I want I will be completely satisfied to continue playing Grand Theft Auto San Andreas as it is still this good, but it would be nice if you play a legitimate redesigned version of a game that helped me check out a category of games that are leading now that I have been playing Superhero games a lot.
Grand Theft Auto San Andreas is the best from my point of view as a writer, not on condition that I force you to love it like me or the like, this article helped me put everything in my head about the game and its preferences even about a game in 2013, all I can say to this The game is now "Rest in peace"