Production output is high lately so here's my Ranked Tips for Lost Light!
As always I'll be dropping votes for people in the comments who either subscribe to my channel, like my videos on YouTube, comment on them or all three. Just let me know in the comments to this post if you did any of those!
12 Ranked Tips To Help You Climb Ranks in Lost Light
---
Behind the scenes
So this video is pretty similar to the last one but instead of Ops & Combat in general it focuses on Ranked Mode. Ranked plays a bit different than the normal mode so I thought it would be good to make them into separate videos. I decided to split my tips & tricks into three smaller videos seeing as they focused on different themes. This also meant I would be getting more videos up on my channel to flesh it out a bit.
The editing of this video flew by pretty smoothly as I already had all the recordings I needed to stich it together. Luckily I keep my recordings pretty tidy and systematic so finding all of the clips I needed was no problem. I also decided to not to the banners for this video and don't add any music to it. I don't really feel like it added any value to the video at all.

I'm also more straight to the point in this video. As you can see above a ton of people fall off in the first 20 seconds of my last video. Almost 50% of people who clicked the video. For this video I decided to drop the "like and subscribe" call to action and just get going with the tips instead. Now the first tip comes in at 9 seconds instead of 25 seconds in. We'll see how it goes.
This is probably the last video I'll be making on Lost Light in a while. I feel like I've kind of run out of content make for the game as of now. I guess I could do some loot guides about where stuff spawns but I don't feel like that's something I would enjoy doing. If I won't enjoy makint it it's unlikely to turn out good.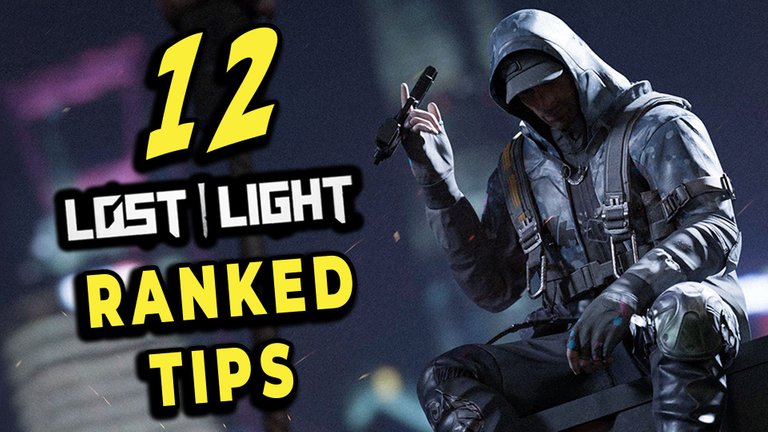 For my next video I'll probably be returning to Century: Age of Ashes. It's been over a month since last time the developers communicated anything to the community while the game is dying on their front lawn. I'm gonna address and rant about that for a bit.
After that I'll just have to see where the wind takes me. I might search for a new game or try and flesh out some content about the games I've covered already. I kind of start feeling the limitations of focusing on this niche and I've kind of wished I had started more of a personal YouTube channel. I'll have to do some digging to find some content to make. If anyone has any ideas feel free to drop them below!
Enjoy the video if you didn't watch it up above already!
Remember to help me out by liking the video and subscribing to the channel. It will help me a lot on the long trek to becoming monetized on YouTube. The 1000 subscriber requirement is quite a ways to go still.
---
All images in this post are screenshots taken by me.