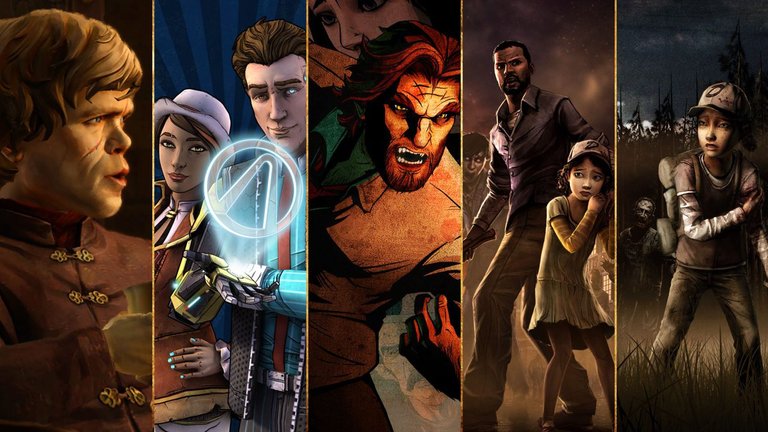 ---

El 24 de abril de 2012 (año de juegos tan impresionantes como Diablo III, Journey y Halo 4), un título logró poner patas arriba a toda la industria; una aventura gráfica que sorprendió por la capacidad que tenía en crear lazos emocionales entre el jugador y sus personajes — Todo con una calidad argumental impresionante.
El nombre del juego era «The Walkind Dead»: una historia de decisiones, protagonizada por Lee y Clementine que causó un gran impacto en todos los rincones del planeta — Ganando más de 80 premios y vendiendo casi 8.5 millones de episodios individuales en su primer año de lanzamiento.
7 años después, Telltale Games (desarrollador) anunció el cierre definitivo de sus puertas, despidiendo al 90% de su plantilla sin liquidación y sin una advertencia.
El renombrado estudio que en el pasado había causado furor estaba casi en banca rota... Pero... ¿Por qué?

On April 24, 2012 (a year in which such impressive games as Diablo III, Journey, and Halo 4 came out), one title managed to turn the entire industry upside down; A graphic adventure that surprised by the ability it had to create emotional bonds between the player and his characters — all with an impressive story quality.
The name of the game was «The Walkind Dead»: a decisive story, starring Lee and Clementine that had a huge impact in every corner of the planet: it won more than 80 awards and sold almost 8.5 million individual episodes in its first year of release...
7 years later, Telltale Games (developer) announced the final closure of its doors, firing 90% of its staff without liquidation and without prior notice.
The famous study that had caused such a stir in the past was almost bankrupt ... But ... Why?
---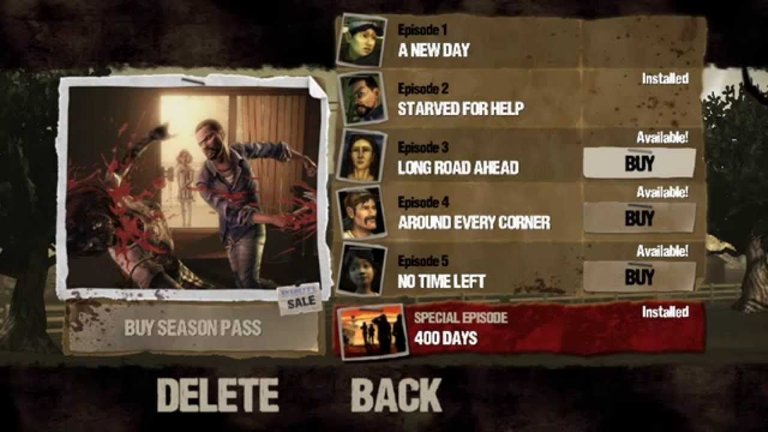 Un modelo de negocio ANTICUADO
Telltale Games nació de las cenizas del desarrollo de «Sam and Max Freelance Police»; un juego de aventura que LucasArts canceló abruptamente en marzo de 2004, citando las condiciones económicas del mercado.
Así fue como con entusiasmo y grandes ideas en mente, Kevin Bruner, Dan Connors y Troy Molander crearon su propio estudio y su propio motor de desarrollo (Telltale Tool).
El modelo de negocio que establecieron desde el inicio es parte de lo que le dio la capacidad de crear títulos como The Walking Dead y The Wolf Among Us:
El objetivo consistia en lanzar juegos por episodios (simulando el sistema de los shows televisivos) — Este modelo probó ser eficiente, ya que permitía trabajar en los títulos por partes, entregar contenido a los jugadores y dejándolos esperando por más, pero también sería el responsable de su caída años después.
Por focalizar toda la atencion en la cantidad, antes que la calidad...
An OUTDATED business model
Telltale Games was born from the ashes of «Sam and Max Freelance Police» development; an adventure game that LucasArts abruptly canceled in March 2004, citing economic market conditions.
So with enthusiasm and great ideas in mind, Kevin Bruner, Dan Connors and Troy Molander created their own studio and their own motor engine (Telltale tool).
The business model they established from the start is part of what gave him the ability to create titles like The Walking Dead and The Wolf Among Us:
The objective was to launch games in episodes (simulating the television program system): this model proved to be efficient, since it allowed to work on titles in parts, deliver content to players and leave them waiting for more, but it would also be responsible for its fall years after.
The reason is that they focused all their attention on quantity, rather than quality...
---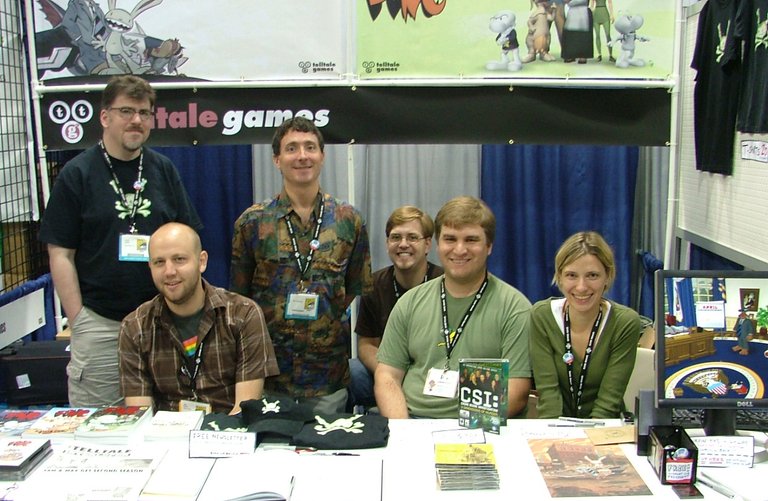 Muchos ABANDONARON el barco
Después del rotundo éxito de The walking Dead (generando más de 40 millones de dólares), la compañía con sede en California tomó la decisión de adquirir más y más licencias...
A partir de aquí, Telltale Games creció y empezó a desarrollar juegos en paralelos...
2013 vio la llegada de «The Wolf Among Us» y «The Walkind Dead: Season Two», 2014 sorprendió al público con «Tales from the Borderlands» y «Game of Thrones», en 2015 se lanzó «Minecraft Story Mode», 2016 nos regaló una nueva entrega de «The Walking Dead: Michonne», «Batman» y «The Walking Dead: A New Frontier», en 2017 el estudio decidió lanzar el juego «Guardians of the Galaxy», acompañado de «Minecraft Story Mode: Season Two» y «Batman: The Enemy Within», y finalmente 2019 cerró con «Walking Dead: The Final Season».
La presión dentro de la compañia, por el exceso de trabajo, era latente; esto llevó a que varios creativos, incluyendo al talento creador del juego que los catapulto a la cima (The Walking Dead), abandonará el barco. Sean Vanaman y Jake Rodkin dejaron el estudio para centrarse en sus propios proyectos personales. — Estos miembros eran piezas clave que Talltale Games no podía perder, pero lo hizo...
Many people LEFT the ship
After the resounding success of The Walking Dead (which generated over $ 40 million), the California-based company made the decision to acquire more and more licenses...
From here, Telltale Games grew and started developing games in parallel...
2013 saw the arrival of «The Wolf Among Us» and «The Walkind Dead: Season Two», 2014 surprised the public with «Tales from the Borderlands» and «Game of Thrones», in 2015 «Minecraft Story Mode» was released, 2016 gave us a new installment of «The Walking Dead: Michonne», «Batman» and «The Walking Dead: A New Frontier», in 2017 the studio decided to release the game «Guardians of the Galaxy», accompanied by «Minecraft Story Mode: Second season» and «Batman: The Enemy Within», and finally 2019 closed with «Walking Dead: The Final Season».
The pressure within the company, due to overwork, was latent; This led to several creatives, including the people who created the game that catapulted them to the top (The Walking Dead), abandoned the ship. Sean Vanaman and Jake Rodkin left the studio to focus on their own personal projects. - These members were key pieces that Talltale Games couldn't lose, but they did ...
---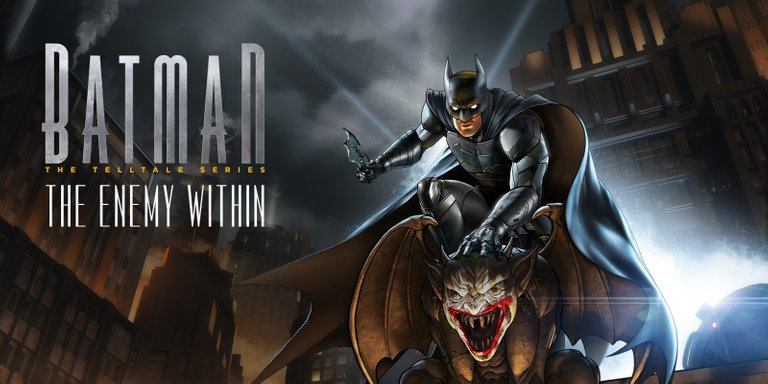 Ambición EXTREMA
El estudio pasó de desarrollar un juego por año en el 2012, a crear entregas episódicas de 4 títulos diferentes en el 2017 — Sumado al hecho de que agregaron compatibilidad con dispositivos móviles (así que no solo creaban juegos para una plataforma).
Talltale Games estaba trabajando en más de lo que su capacidad le permitía (al mismo nivel que un estudio triple A, pero con un presupuesto más pequeño) y esto ocasionó que los juegos tuvieran errores, poca atención al detalle y tramas aburridas — pasándole factura en los números de ventas.
El modelo de trabajo se convirtió en algo insostenible, una burbuja que termino explotando...
EXTREME ambition
The studio went from developing one game per year in 2012 to creating episodes of 4 different titles in 2017 — in addition to the fact that they added compatibility with mobile devices (so they not only created games for a platform).
Talltale Games was working on more than its capacity allowed it (at the same level as a triple A studio, but on a smaller budget) and this caused the games to have bugs, little attention to detail and boring storylines — which affected sales numbers.
The working model became unsustainable, a bubble that ended up exploding...
---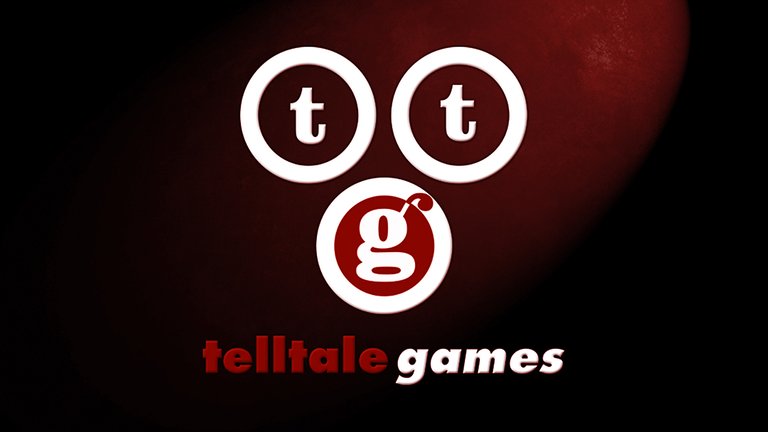 CONCLUSIÓN
El 21 de septiembre de 2019, Telltale Games anuncio que habían despedido a la mayoría de sus empleados, después de un año de cambios — Desarrollaron demasiado contenido que no se tradujo en ventas...
Esta situación es el reflejo de como un estudio independiente puede pasar de imprimir pasión en sus proyectos, a crear una línea de producción con la necesidad de generar más y más dinero. Un ejemplo de como se pierde el corazón en el proceso...
Es lamentable lo sucedido, pero esperemos que sirva de lección para la industria...
CONCLUSION
On September 21, 2019, Telltale Games announced that they had fired most of their employees, after a year of changes — They developed too much content that did not translate into sales...
This situation is a reflection of how an independent studio can go from printing passion on their projects to creating a production line with the need to generate more and more money. An example of how the heart is lost in the process...
It's unfortunate what happened, but I hope it serves as a lesson for the industry ...
---

Hasta aquí la review, espero les resulte útil. @rpcaceres se despide . ;)
Here the review ends, I hope you find it useful. it's time to go now. ;)