🟡English⚫🔵Español🔴
Hello Hivers ❗🐝 Welcome to a new post of BearTech Zone , today we have a review that was quite like doing, today we review of a new peripheral that I have acquired, so it is today the cave has a new toy hahaha, and today we will analyze all the relevant aspects in this regard, having said this, join me, and let the post begin ❗🐻🚀🎮
❗Hola Hivers❗🐝 bienvenidos a un nuevo post de BearTech Zone, el día de hoy tenemos un review que tenía bastante ganas de hacer, el día de hoy haremos review de un nuevo periférico que he adquirido, así es hoy la cueva tiene un nuevo juguete jajaja, y el día de hoy analizaremos todos los aspectos relevantes al respecto, dicho esto acompáñenme ❗y que comience el post ❗🐻🚀🎮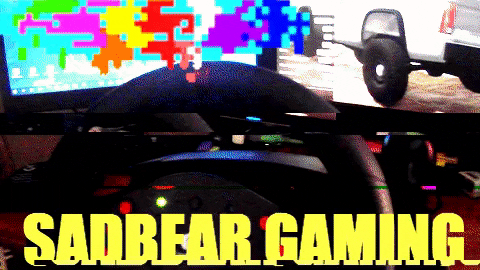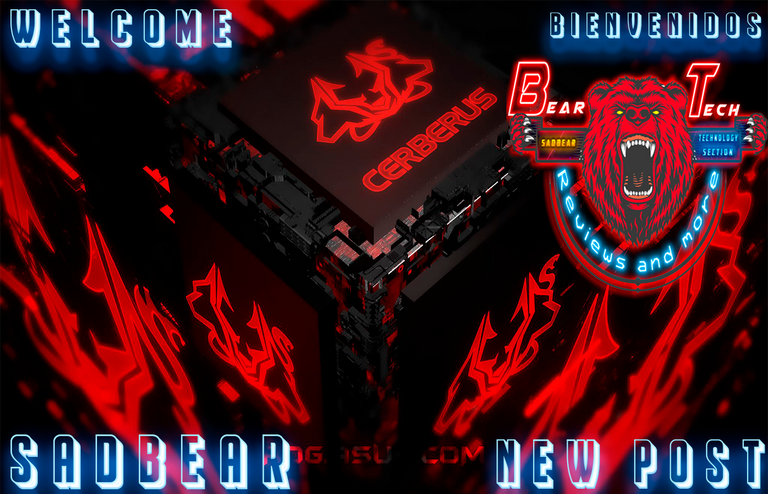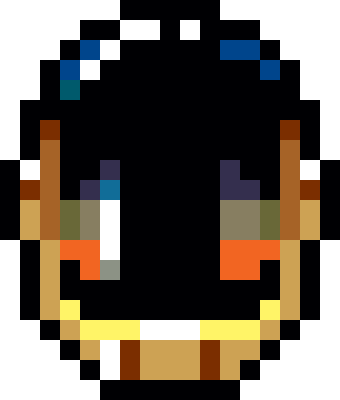 The peripheral that I have recently acquired is nothing more and nothing less than a steering wheel from the Logitech brand, from the Momo Racing series, it is a peripheral that I had in mind for quite some time and that I think could provide an excellent aesthetic to the setup in the cave, and little by little I have been updating the peripherals in the cave, and the evolution of the setup is getting better and better, but there is still a way to go to be able to obtain the final result that I have in mind for the setup , but without a doubt this steering wheel was something that could not be missing in the setup.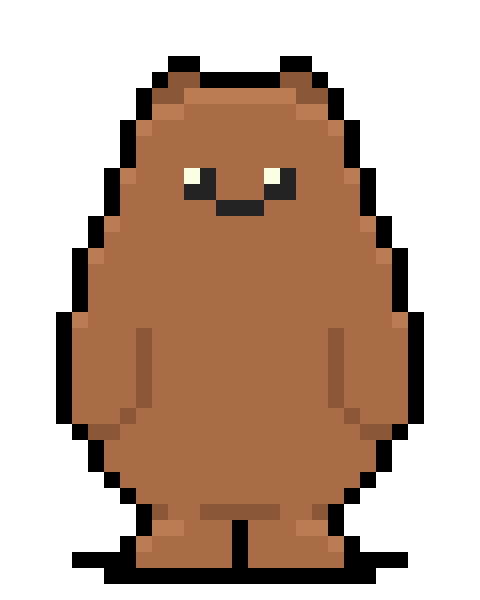 El periférico que he adquirido de forma reciente es nada más y nada menos que un volante de la marca Logitech, de la serie Momo Racing, es un periférico que tenía en mente desde hace ya bastante tiempo y que creo que podía aportar una estética excelente al setup en la cueva, y poco a poco he ido actualizando los periféricos en la cueva, y la evolución del setup va cada vez mejor, pero todavía falta camino para poder obtener el resultado final que tengo en mente para el setup, pero sin duda alguna este volante era algo que no podía faltar en el setup.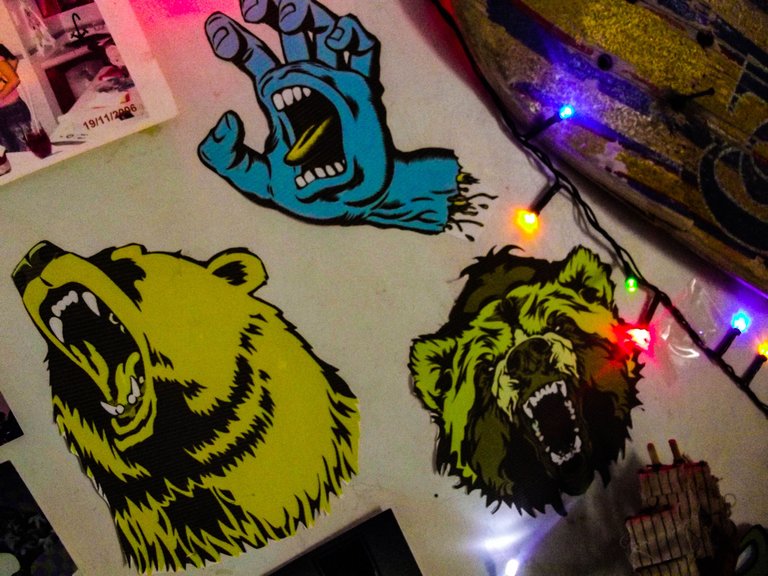 I really expected a good level of quality on the steering wheel, but I must say that I was impressed for good, because the quality of the steering wheel is better than I expected, it is quite ergonomic, it has a really incredible design, which is quite similar to what would be a racing car steering wheel, also because it is a special steering wheel for simulation, the buttons are not marked by default, what does this mean? That this steering wheel is not only enough to connect and play, if not that has the characteristic of configuring several profiles depending on the vehicle we are driving, that is, we can configure each button in a different way and this can be applied differently depending on the car we choose, or on the contrary we can use a general configuration for all the vehicles, I must say that we have a good number of buttons on the steering wheel itself, as you can see, we not only have the steering wheel but also the pedals. To have a more complete simulation experience, the steering wheel materials really feel good, and when it comes to driving it is a pretty good experience that has left a good taste in my mouth, as it is a fairly good and comfortable gaming experience. , but this is not all since this steering wheel even has a Force Feedback system.


La verdad esperaba un nivel de calidad bueno en el volante, pero debo decir que he quedado impresionado para bien, debido a que la calidad del volante es mejor de lo que esperaba, es bastante ergonómico, tiene un diseño realmente increíble, que se asemeja bastante a lo que sería un volante de auto de carreras, también debido a que es un volante especial para simulación los botones no vienen marcados de forma predefinida, ¿Qué quiere decir esto?, que este volante no solo basta con conectarlo y jugar, si no que tiene la característica de configurar varios perfiles dependiendo del vehículo que estemos conduciendo, es decir que podemos configurar cada botón de una forma diferente y esto puede aplicarse de forma distinta dependiendo del auto que escojamos, o al contrario podemos utilizar una configuración general para todos los vehículos, debo decir que contamos con una buena cantidad de botones en el volante en sí, como pueden observar no solo tenemos el volante si no también los pedales para tener una experiencia de simulación más completa, los materiales del volante realmente se sienten bien, y a la hora de manejar es una experiencia bastante buena y que me ha dejado un buen sabor de boca, ya que es una experiencia de juego bastante buena y cómoda, pero esto no es todo ya que este volante cuenta incluso con sistema de Force Feedback.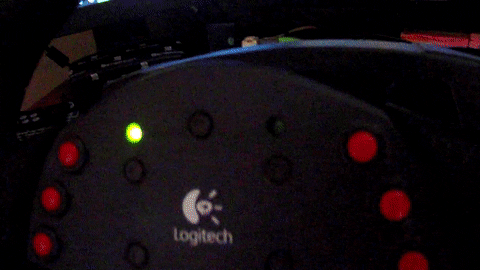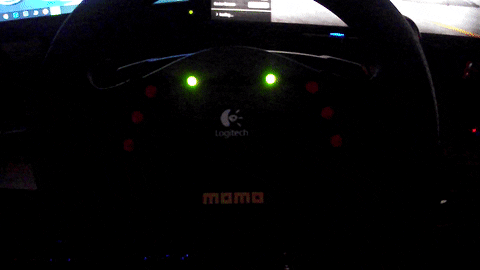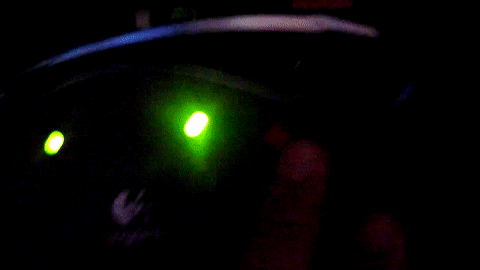 What is Force Feedback ?

To properly understand what a Force Feedback system on a steering wheel really means, we must bear in mind that this depends on the driving experience we want to have, that is, a steering wheel with a Force Feedback system is very different and notably to a steering wheel that does not have this system, why? Since basically a steering wheel without a Force Feedback system is a steering wheel-shaped control, just like an Xbox or Playstation console control , and you can even take from For example, a Wii console steering wheel, and what use is Force Feedback , basically this feature with the account of this steering wheel is something that has been used for some time in this type of peripherals and this consists of that depending on the area that We are driving the steering wheel will react differently depending on the terrain, although this can be noticeably noticeable when we are on dirt or swampy roads or when we are on uneven terrain, as What happens in real life when driving a car, I have also configured this in the most realistic way possible and it may vary depending on the size of the vehicle you are driving, this system can be activated or deactivated if we wish and the steering wheel has 2 LEDs that indicate where it is already active and the other to indicate that Force Feedback is activated, the best way to notice it is by driving without putting your hands on the steering wheel , and we will be able to notice that without active Force Feedback the steering wheel will be static, but when activating Force Feedback, the steering wheel will move only depending on the terrain where we are driving, just as it happens in real life with traction and vehicle handling.

¿Qué es el Force Feedback?

Para entender de la forma correcta que significa realmente un sistema de Force Feedback en un volante debemos tener en cuenta que esto depende de la experiencia de manejo que deseamos tener, es decir, un volante con sistema de Force Feedback es muy diferente y de forma notable a un volante que no cuenta con dicho sistema, ¿Por qué?, ya que básicamente un volante sin sistema de Force Feedback es un mando con forma de volante, al igual que un mando de consola de Xbox o Playstation, e incluso puedes tomar de ejemplo un volante de la consola Wii, y de qué sirve el Force Feedback, básicamente esta característica con la cuenta este volante es algo que se lleva usando desde hace ya un tiempo en este tipo de periféricos y esto consta de que dependiendo de la zona que estemos circulando el volante reaccionará de forma diferente dependiendo del terreno, aunque esto puede notarse de forma notable cuando estemos en caminos de tierra o pantanosos o cuando estemos en terrenos irregulares, al igual que ocurre en la vida real al conducir algún automóvil, esto además lo he configurado de la manera más realista posible y podrá variar dependiendo del tamaño del vehículo que esté manejando, este sistema puede activarse o desactivarse si así lo deseamos y el volante cuenta con 2 leds que indican en donde ya se encuentra activo y el otro para indicar que el Force Feedback está activado, la mejor forma de notarlo es conduciendo sin poner las manos en el volantes, y podremos notar que sin el Force Feedback activo el volante estará estático, pero al activar el Force Feedback el volante se moverá solo dependiendo del terreno en donde estemos manejando al igual que ocurre en la vida real con la tracción y manejo de vehículos.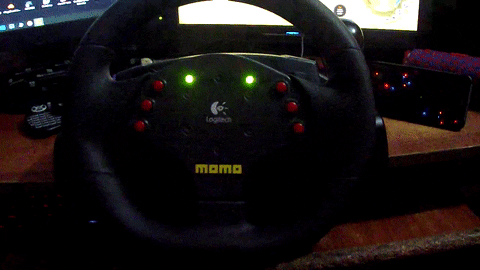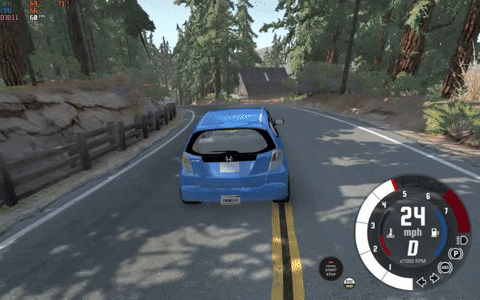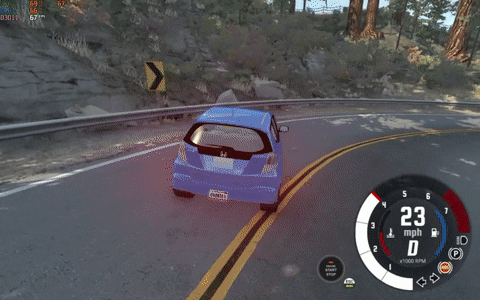 The tests that I have carried out are in the Beamg Drive simulator , and I have tested several types of vehicles and I am preparing a video where I am going to test this steering wheel with different vehicles, the installation of the steering wheel is really simple, since when it is connected it is installed the interface to be able to connect the steering wheel correctly, in addition to that we have the changes behind the steering wheel as in Lamborghini vehicles and we have a gear lever in the same way to be able to make the changes from said lever, but in my case I prefer the changes behind the wheel and use the lever as a handbrake, which may be used to drift in some video games and practice , the truth is that the driving experience with this steering wheel has been quite rewarding, this steering wheel is very good in relation value for money, Logitech has many different models of steering wheels, but if you are looking for an option that is excellent in value for money this steering wheel is worth quite worth it, obviously there are wheels that have an even more realistic simulation, but personally the experience you have with this wheel and if you are starting in the world of simulation I highly recommend it as it is very worthwhile, it is also A steering wheel that due to its design has several options to be able to customize it with a sticker or design, something that you may consider later to personalize it with a logo or any other aspect, in addition to the fact that the turn in each steering wheel is different, and in this model is pretty good.


Las pruebas que he realizado son en el simulador de Beamg Drive, y he probado varios tipos de vehículos y estoy preparando un vídeo en donde voy a testear este volante con diferentes vehículos, la instalación del volante es realmente sencilla, ya que al conectarlo se instala la interfaz para poder conectar el volante de forma correcta, además de eso tenemos los cambios detrás del volante al igual que en los vehículos Lamborghini y tenemos una palanca de cambios de igual forma para poder hacer los cambio desde dicha palanca, pero en mi caso prefiero los cambios detrás del volante y utilizar la palanca como un freno de mano, que posiblemente lo utilice para hacer drift en algunos videojuegos y prácticar, la verdad que la experiencia de conducción con este volante ha sido bastante gratificante, este volante es muy bueno en relación calidad precio, Logitech tiene muchos modelos diferentes de volantes, pero si estás buscando una opción que sea excelente en calidad precio este volante vale bastante la pena, obviamente hay volantes que tienen una simulación incluso más realista, pero en lo personal la experiencia que se tiene con este volante y si estás iniciando en el mundo de la simulación te lo recomiendo bastante ya que vale mucho la pena, también es un volante que debido a su diseño tiene varias opciones de poder customizarlo con algún sticker o diseño, algo que posiblemente tenga en cuenta más adelante para personalizarlo con algún logo o cualquier otro aspecto, además de que el giro en cada volante es diferente, y en este modelo es bastante bueno.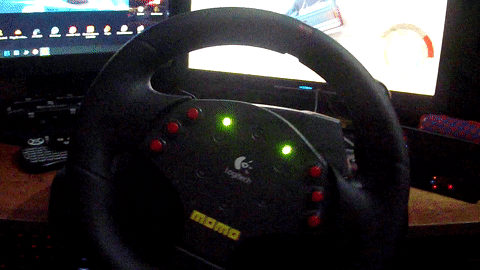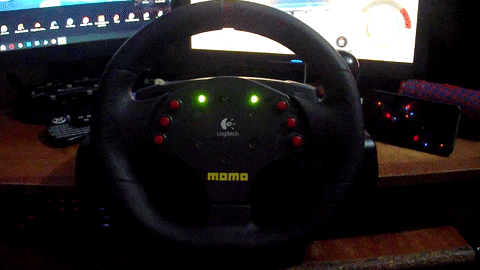 Another interesting aspect to deal with is that the difference between this simulation steering wheel and a normal steering wheel such as a steering wheel from the ps2 console, is that many people consider it just a toy and this is quite far from reality, since there are Simulation modules that range in prices of up to $ 1,000, this because the simulation they offer is the closest to the experience in real life, I have tried several video games and I plan to bring enough content using this flyer in order to increase the experience of gameplay , another difference to note is that there is no comparison of driving with a steering wheel to driving with a keyboard and this is something that I will demonstrate in the video that I will do soon about it, since with a steering wheel the driving will be more technical because there will be the degree of rotation depending on how much we turn the steering wheel, something that is not possible using a keyboard, and so you will probably now understand why in some video games it seems impossible It is possible to crash into a wall or curve in the game, when using a steering wheel this margin of error disappears as the degree of turn is available, since we can make sharp turns or smaller turns, and the vehicle can react in one way or another, In addition to being able to use manual gears in any vehicle, without a doubt the experience of using a steering wheel in videogames of yesteryear and today is simply unique, so if you haven't tried it today, I highly recommend it, since it is worth it. It is worth living the experience and playing driving video games in a more comfortable and realistic way.


Otro aspecto interesante a tratar es que la diferencia de este volante de simulación a un volante normal como por ejemplo algún volante de la consola de ps2, es que mucha gente lo considera solo un juguete y esto está bastante alejado de la realidad, ya que hay módulos de simulación que oscilan precios de hasta 1.000$, esto debido a que la simulación que ofrecen son lo mas cerca a la experiencia en la vida real, he probado varios videojuegos y tengo pensado traer bastante contenido utilizando este volante para así aumentar la experiencia de gameplay, otra diferencia a destacar es que no hay comparación de manejar con un volante a manejar con teclado y esto es algo que demostraré en el vídeo que haré pronto al respecto, ya que con un volante la conducción será más técnica debido a que existirá el grado de giro dependiendo de cuanto giremos el volante, algo que no es posible utilizando un teclado, y por lo que probablemente ahora entenderás por que en algunos videojuegos te parece imposible estrellarte con algún muro o curva en el juego, al utilizar un volante dicho margen de error desaparece al estar disponible el grado de giro, ya que podremos efectuar giros bruscos o giros más leves, y el vehículo podrá reaccionar de una forma u otra, además de poder utilizar las marchas manuales en cualquier vehículo, sin duda alguna la experiencia de utilizar un volante en videojuegos de antaño y actuales sencillamente es única, por lo que si a día de hoy no lo has probado te lo recomiendo bastante, ya que vale la pena vivir la experiencia y jugar los videojuegos de conducción de una manera más cómoda y realista.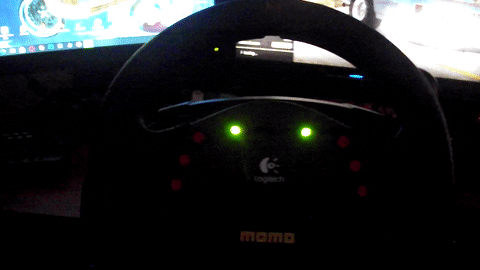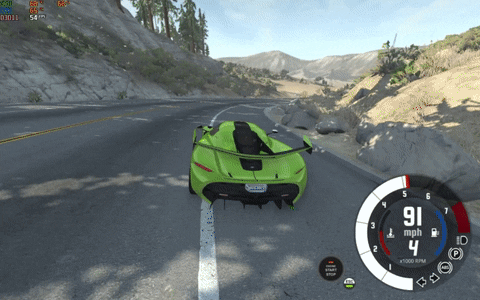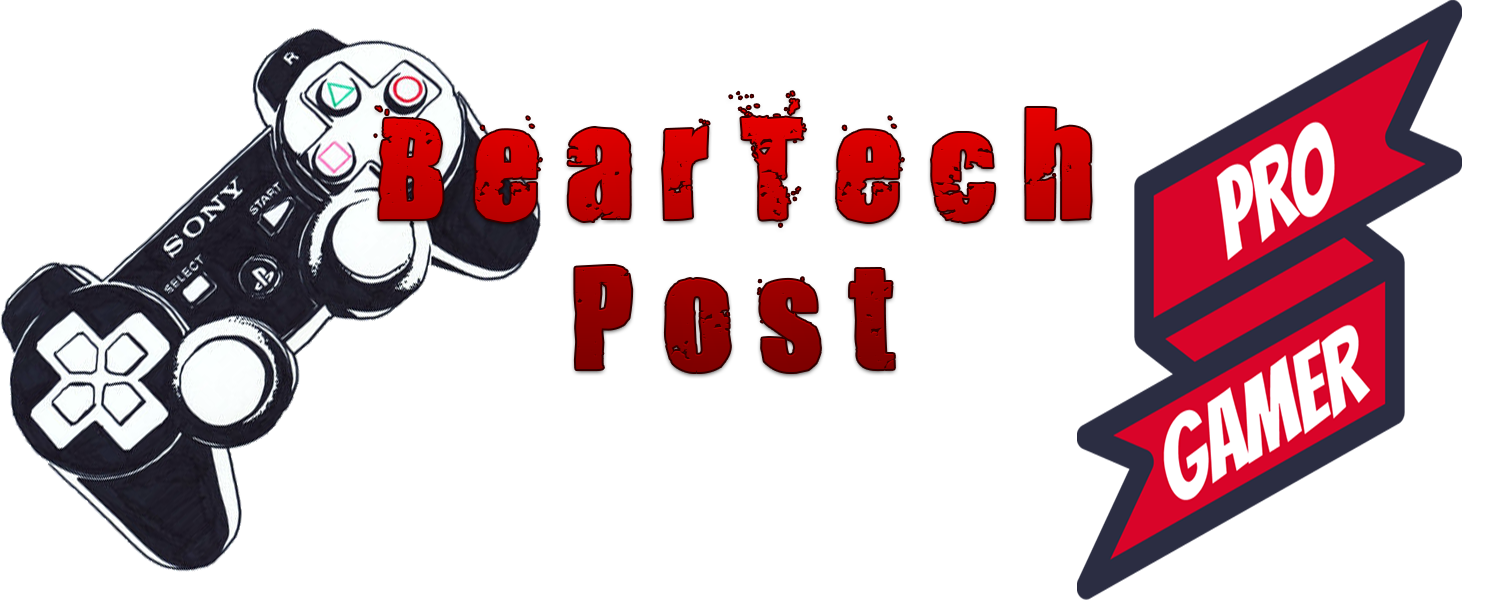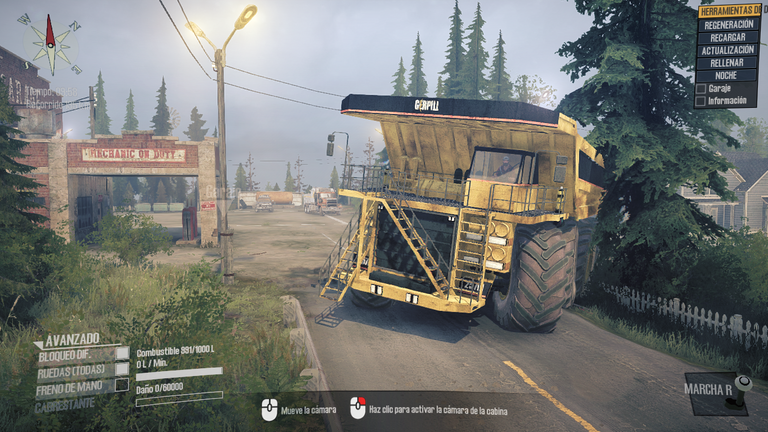 And so far today's post Hivers , I hope you liked it, but above all you enjoyed it, What did you think of this Logitech Momo Racing wheel ? What aspect did you find most interesting ? Let me know in the comments, if you like it content not forget to follow me to not miss anything in your feed of Hive , without further ado I wish you a good morning, afternoon or evening, from the cave it Dismisses SadBear, Until another occasion❗🐻🚀

All the images and gifs you saw in this post were taken and edited by me.🐯
All the images and gifs you saw in this post were taken and edited by me from Beamng Drive INGAME.🐺
Add me in discord if you want to give me suggestions for posts or know some information # SadBear # 6392👽
Videos and Gifs recorded with Nvidia GTX 1060 capturer.
Videos and Gifs Take or s camera Finepix S2950 lens 28-504mm x 18

Y hasta aquí el post de hoy Hivers, espero que les haya gustado, pero sobretodo lo hayan disfrutado, ¿Qué te pareció este volante Logitech Momo Racing?, ¿Qué aspecto te pareció más interesante?, házmelo saber en los comentarios, si te gusta mi contenido no olvides seguirme para no perderte de nada en tu feed de Hive, sin más que decir te deseo unos buenos días, tardes o noches, Desde la Cueva se Despide SadBear ❗Hasta otra ocasión❗🐻🚀

Todas las imágenes y gifs que viste en este post fueron sacadas y editadas por mí.🐯
Todas las imágenes y gifs que viste en este post fueron sacadas y editadas por mí de Beamng Drive INGAME.🐺
Agrégame en discord si quieres darme sugerencias para posts o saber alguna información #SadBear#6392👽
Vídeos y Gifs Grabados con capturadora Nvidia GTX 1060.🦄
Vídeos y Gifs Tomados Con Cámara Finepix S2950 Lente 28-504mm x18