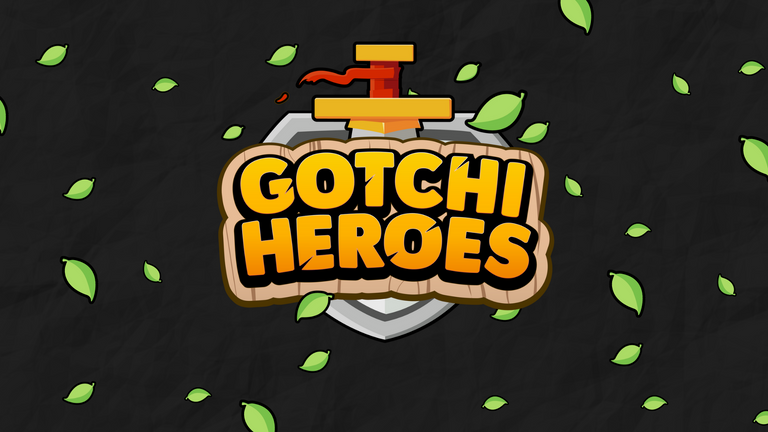 Just a Quick update regarding refunds.
Refunds for prepurchased starter packs will be sent out AFTER the account's powerdown: PAID
Refunds for buying test items: PAID
The rewards for the top-ranking players: PAID
---
I want to say thank you to everyone who has shown us support and who stuck with us through thick and thin. I am happy to say the powerdown was finally completed (unstaked) and now all the refunds and payments have been completed. Thank you!
I will keep the list and those who would like to take part in the Gotchi Heroes game can come and collect a free Starter Pack on us as a thank you for sticking with us and always being so patient. This will be a little later down the line and I will create another post and tag everyone again.
@foxon @louis88 @mister-meeseeks @zord189 @traciyork @forykw @nateaguila @perceval @cranium @oleg326756 @cwow2 @enjar @primersion @holger80 @torrey.blog @jongolson @detlev @michealb @pavonj @elianaicgomes @mattclarke @kevinli @beco132 @kiokizz @chronocrypto @ash @tobetada @eirik @gastontrussi @crazy-andy @edouard @magascon @rezoanulvibes @deathwing @minimining @elizacheng @iamjadeline @danielwong @rivalzzz @khan.dayyanz @bitandi @kentzz001 @bboyady @reiseamateur @chittysity @khazrakh @maini @casilokodesing @cryptoriddler @greendeliver-sm @lafona @dera123 @filotasriza3 @gregory-f @karinxxl @bitcoinmalaysia @sirdemian @vincentnijman @jelly13 @deepresearch @yonilkar @travelgirl @dragokazo @mangowambo @kissi
Competition Winners:
@proto26 @henryclarke @casilokodesing @casilokodesing