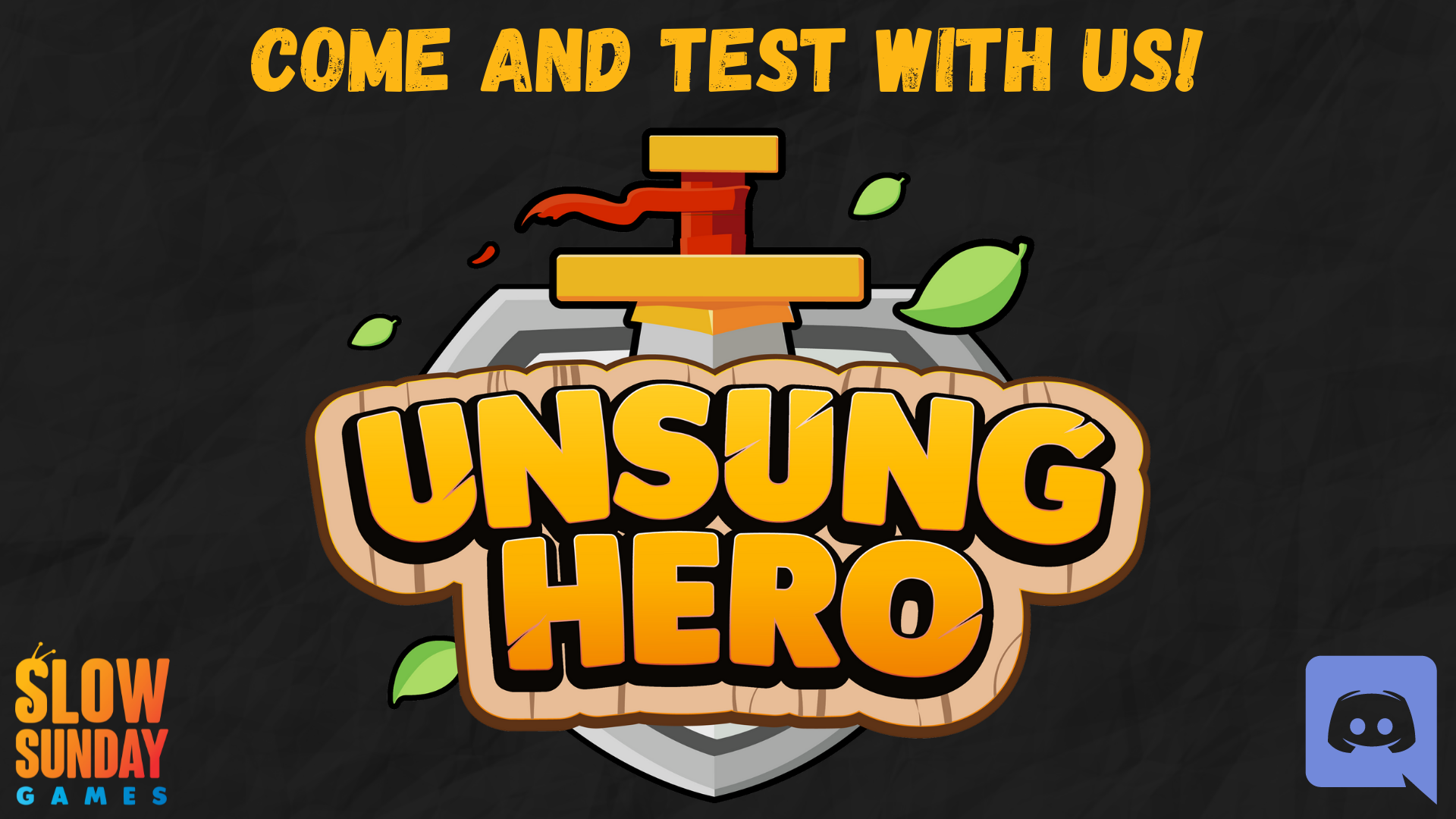 KNOWN ISSUES THAT CAME UP WITH TEST
Inventory not refreshing, to manually refresh the inventory send 0.001HBD to @unsung-cards
Merging
Stones and skills not being equipped
Area button broken after a few rounds of item buying
We are working on fixing these ASAP.
After what seems like an eternity we are proud to say we are moving into the testing phase and getting ready for launch. We welcome every Hero to come and have a look at the live game and also hop into DISCORD for any questions/comments/feedback. Please keep in mind this is not the final product and we still have a lot of tweaking to do. This testing phase will be to test core features and find bugs. Once it is fully playable and working the way it should, then we will polish and improve the UI.


With all that being said, let's jump right into testing!
Visit http://unsunghero.fun/ and log in with your Hive account via Keychain account to get started
If all goes well you should be greeted with a message saying you need a starter pack, go ahead and click YES. This will give you 15 items which will be more than enough to start slaying monsters! You can also buy more items by clicking BUY in the top right corner.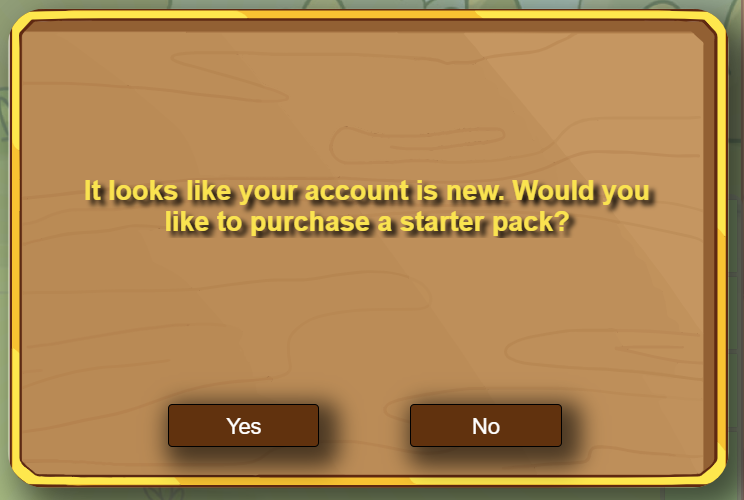 (P.S. Hive Nodes are acting up a bit so if you do not get your starter items in a minute or two, try again, or just click NO and head to BUY in the top right corner and buy 5 items. This will refresh the inventory.)
---
Now you should have at least ONE Hero and One Weapon! Go ahead and equip them to start your game. Simply drag and drop them to the right location and sign with Keychain.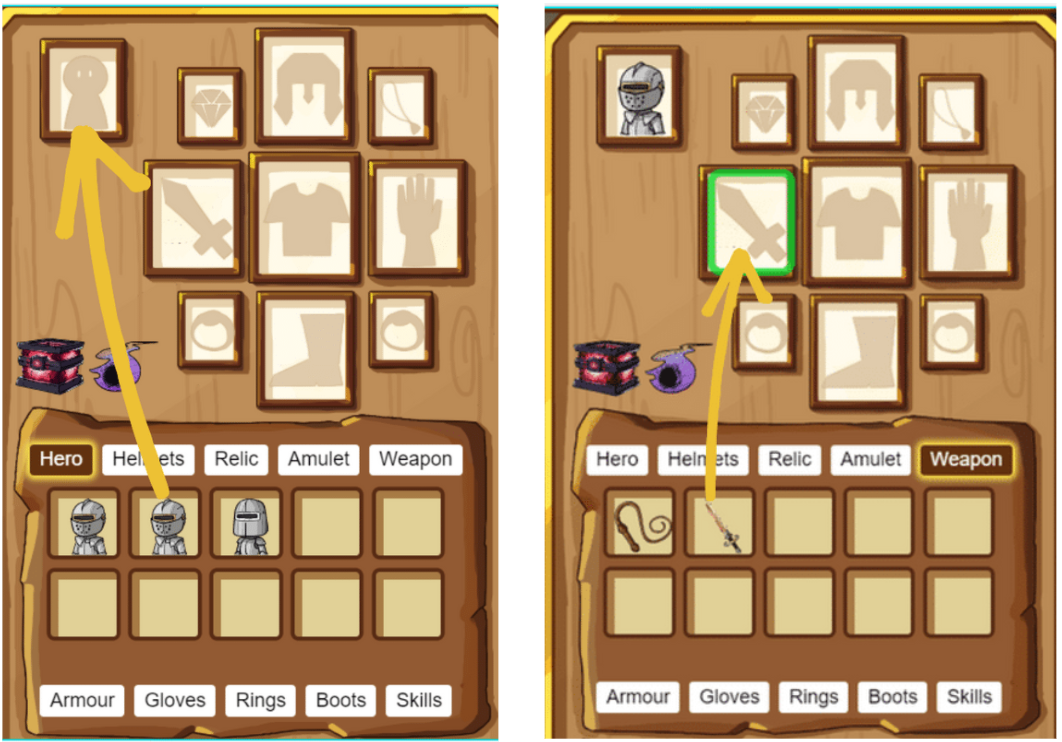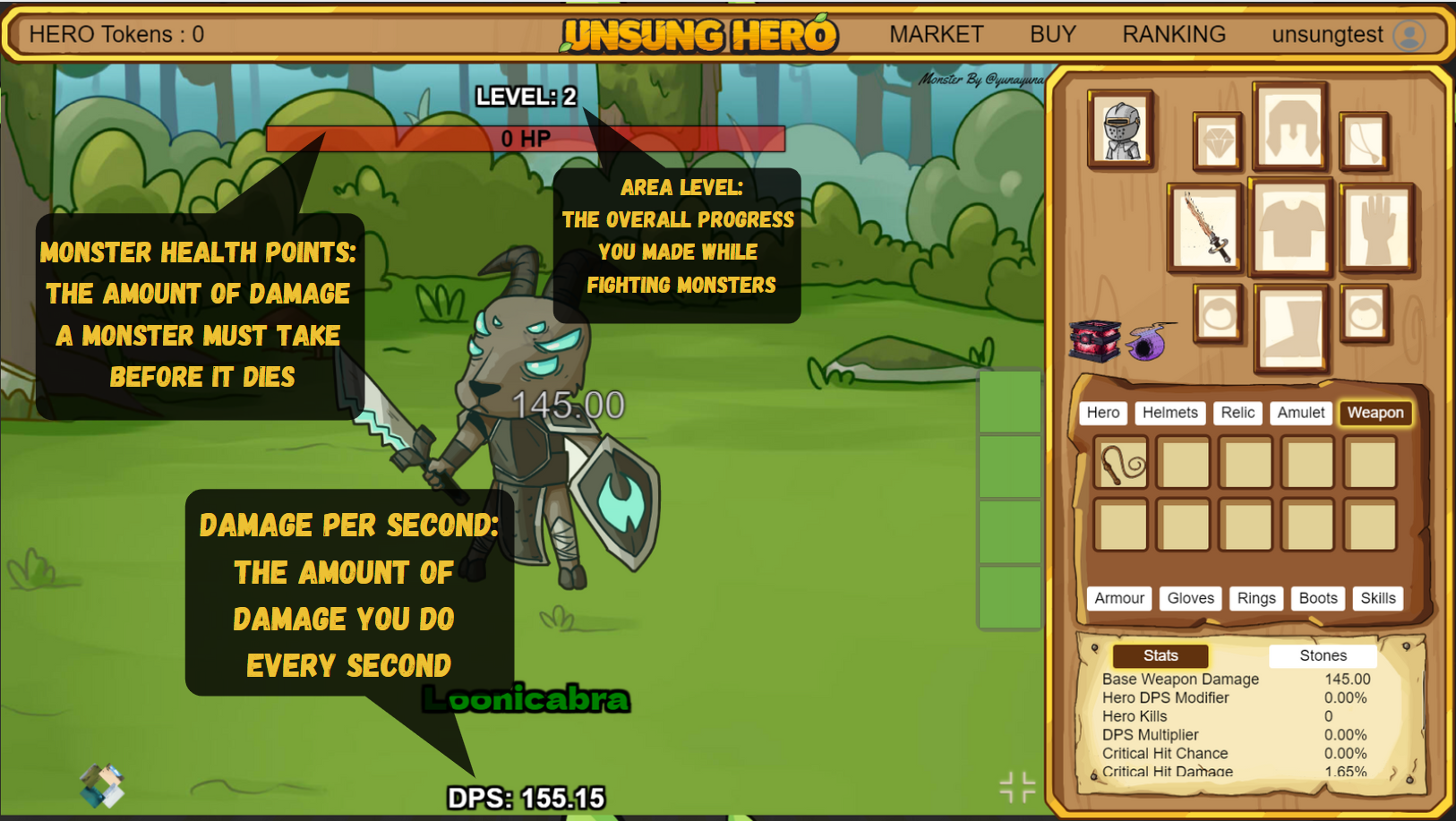 ---
Now that you started killing monsters it will be a good idea to equip your other gear to increase your DPS (Damage Per Second). Just drag and drop any other gear you might have to their allocated inventory slots, but be sure to check their stats to make sure you equip the best possible gear.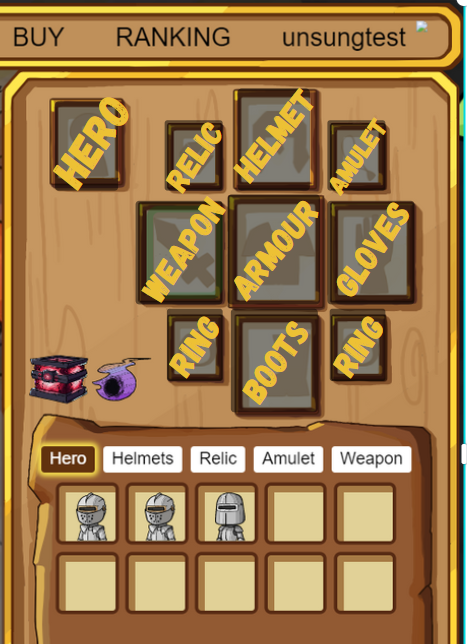 ---
You will encounter a Boss Monster at every 10th Level. They have increased HP and a timer. Fail to kill the monster fast enough and you will go back to the previous level.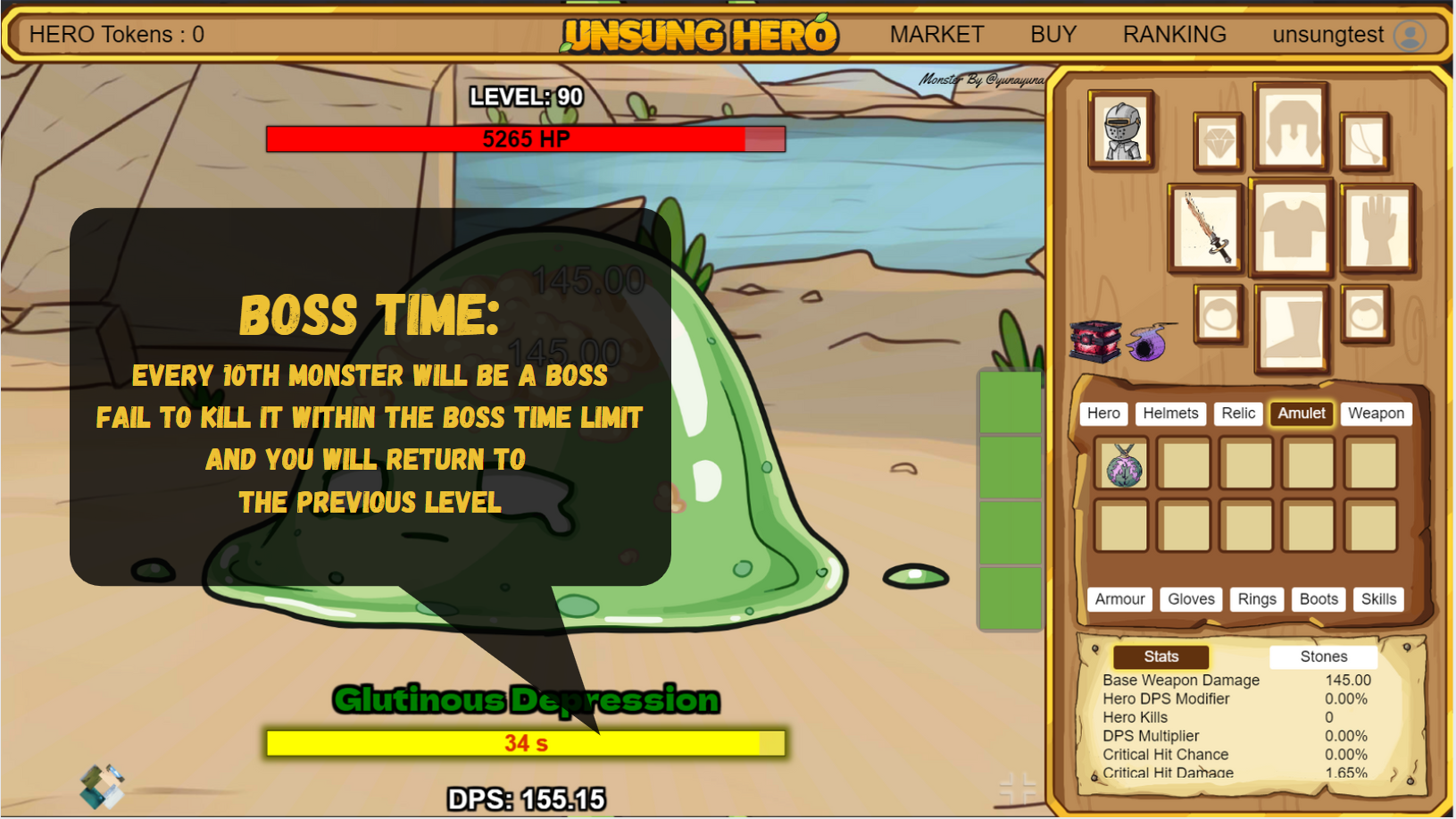 ---
There are some other game mechanics that we will go into this weekend as well. So be sure to check our blog this weekend as there will be lots more to come!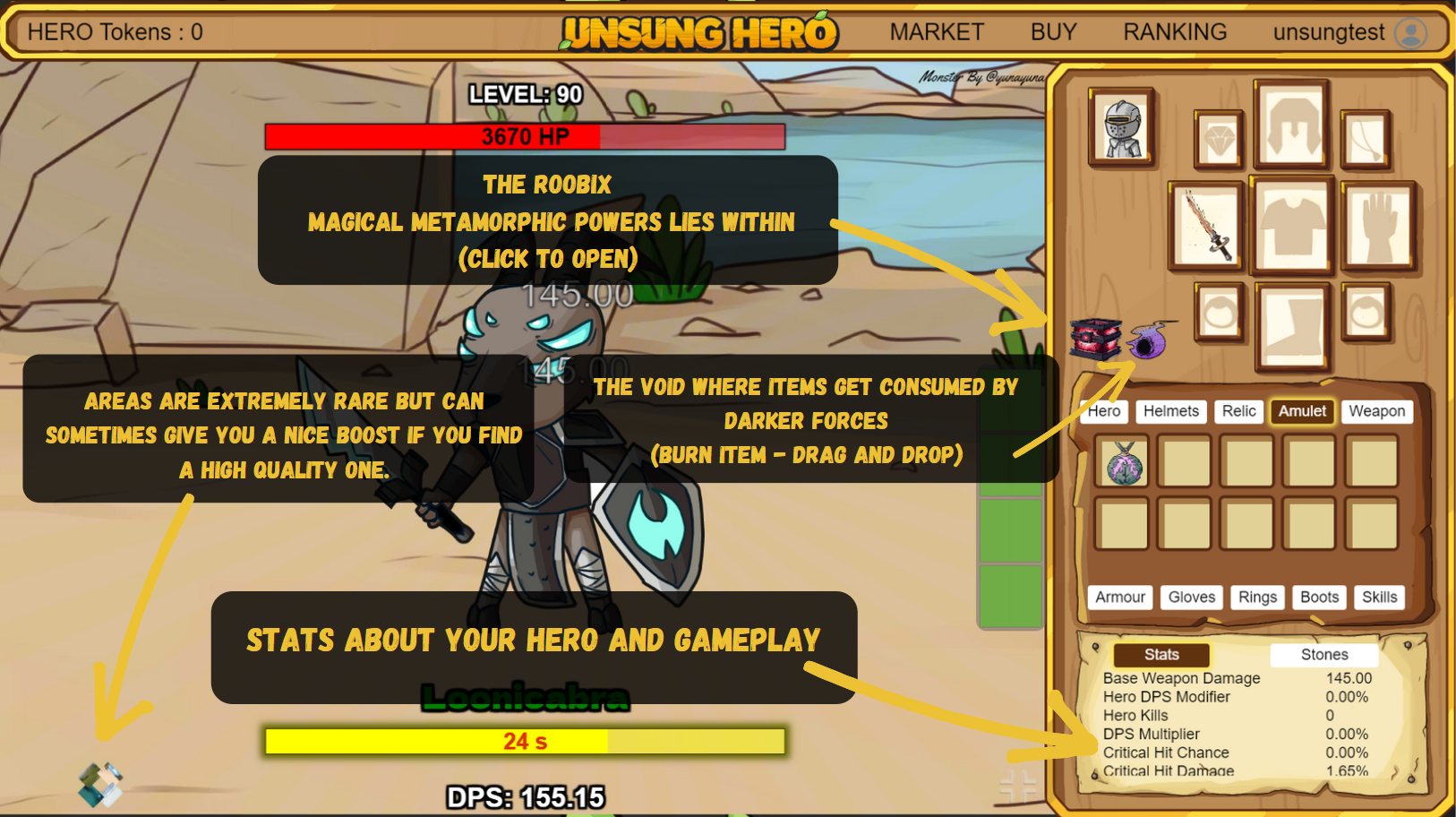 Since this test might go on for some time we think a competition is in order! The top 10 players will share in the 200HIVE prize pool! Check your rank by clicking RANKING in the top right corner. More details about the competition will end will be in our Discord!
| 1st | 2nd | 3rd | 4-6th | 7-10th |
| --- | --- | --- | --- | --- |
| 75 Hive | 50 Hive | 25 Hive | 10 Hive | 5 Hive |

We would like to thank everyone who is willing to help out with testing and ask you to please leave their comments/bugs/feedback in our Discord.
Best of luck building up your rank!

DISCLAIMER: This game is not done yet and items bought will not be carried over to the final version. The items are purely for testing. Spending HBD on items and starter packs will later be refunded to everyone.