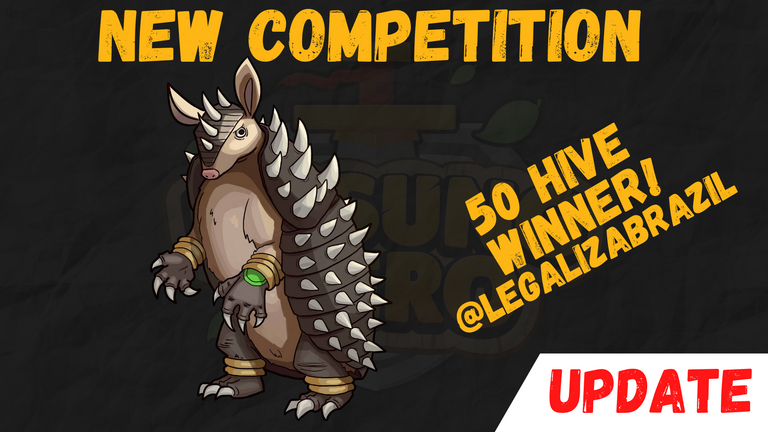 UPDATE #9:After quite some time of working on the game and trying to get things just the way we want them we think we need to open it up for testing. This time we are bringing the testing to the masses and EVERYONE is welcome to come check out the game. We will upload a live version of the game this Friday/Saturday and run tests to see how the servers react as well as bug squashing. To join simply hop into our Discord and drop your hive username in the #hive-username channel. Then we will ping everyone when we are ready to go live for testing!**
Please do keep in mind the game is far from perfect and we still have a ton of tweaking to do, but we do want to get it to a point where people can start playing it and then we polish and improve from there.
Current plan:
1: Finish up on some of the main features this week. DONE
2: Upload the current version for testing and feedback. DONE
3: Squash some of the last bugs and try to polish a bit. DELAYED
4: Get ready for launch and host a little launch party with prizes and goodies! DELAYED

Congratulations to @legalizabrazil for winning the design competition!
Creature name: Thornback Armadillo
"This passive jungle creature lives dig'n holes around the forest ground, in a dangerous situation he can close his shell to frustrate and make your enemy get hurt before giving up. But he is not a fearful creature, if you irritate him you will suffer a thorn-sharp rolling charge."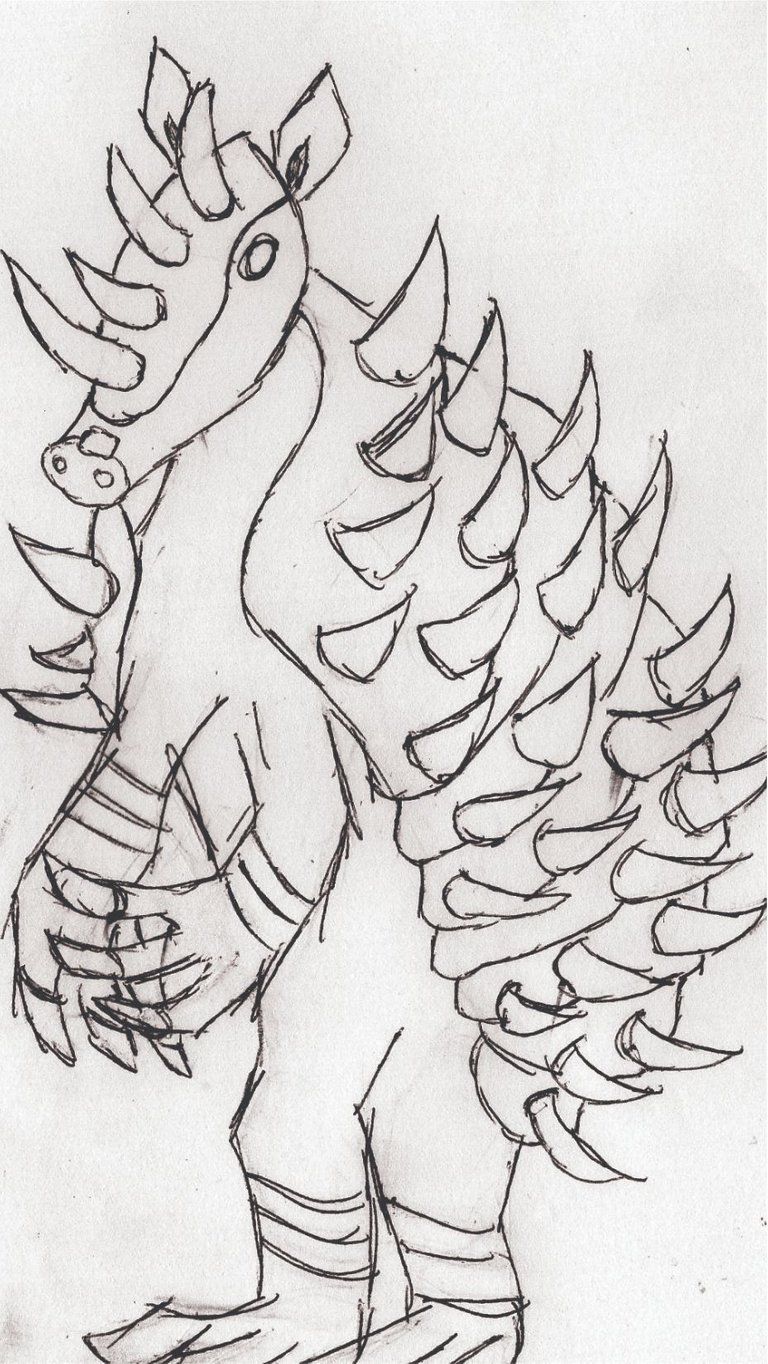 The final design that will be featured in Unsung Hero:
Thornback Armadillo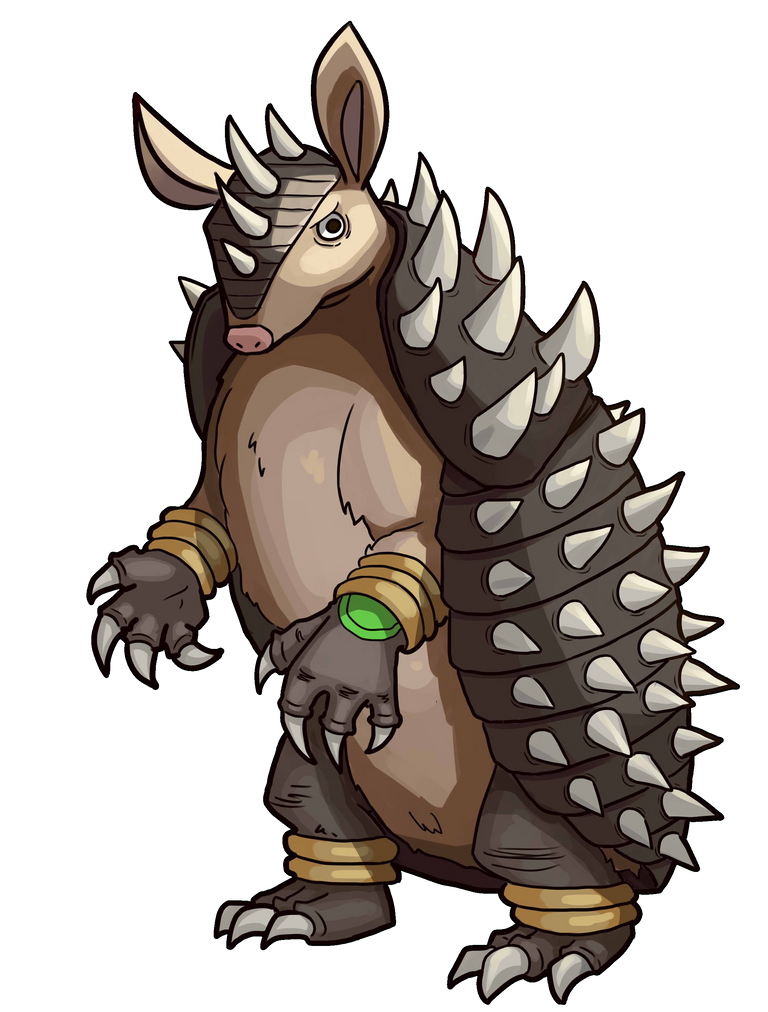 ---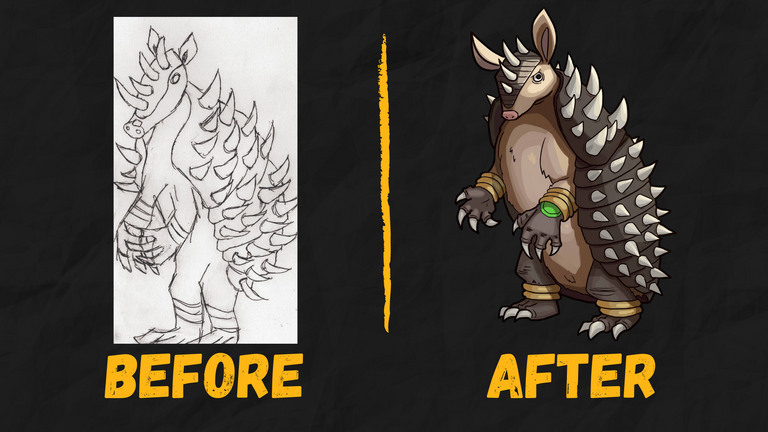 COMPETITION TIME!
---
This will be our 15th competition, we will pick one Monster design OR one Area design winner.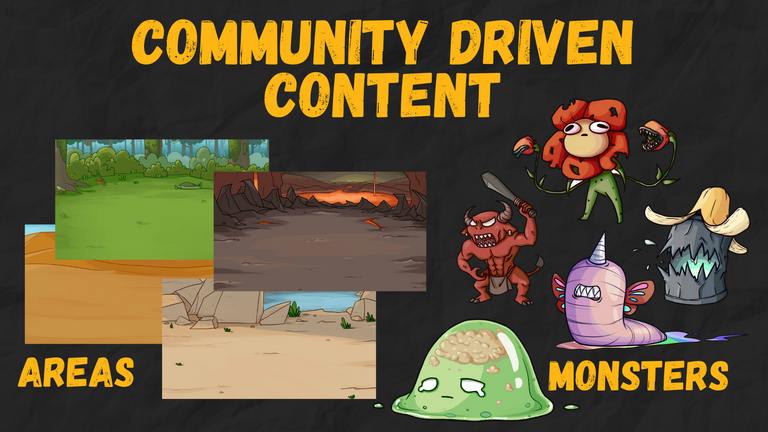 Some Basic Rules!
Designs must be your own.
Deadline when this post reaches payout.
Keep it clean and family-friendly
Areas are simple/basic designs
Monsters can have a bit more detail
Give your area/monster a name
OPTIONAL: Use the #unsunghero tag
We will select ONE winner this week (1 Monster or 1 Area) and they will win 50 HIVE!
---
After this post reaches payout we will review the designs and get @yunayuna to create your design for Unsung Hero. Then when we announce the next competition we will announce the winners and show you what your idea will look like in the game!
---
Best of luck to everyone!

For more info about Unsung Hero please click HERE